This year is garbage, so over the next two months, I'm gonna do my best to bring you several smiles and maybe some of those wax lips with the vampire teeth. They taste like the perfume version of bubble gum, have you noticed?
What I'm saying is…
Welcome to Dinosaur Dracula's 2020 Halloween Countdown.

THE COUNTDOWN BEGINS! (WATCH ON YOUTUBE)

MADD MATT RETURNS! (WATCH ON YOUTUBE)
I'll be adding spooky treats to Dino Drac all season long, from articles about haunted TV commercials to videos about haunted candy, to other things about other haunted things. Let's kick things off with the two vids embedded above — the traditional Countdown kickoff music video, and a look at Madd Matt's latest bag of Halloween junk. (Things get pretty weird in both videos, honestly.)
The videos are why most of you are here, but don't go! I have more to show you!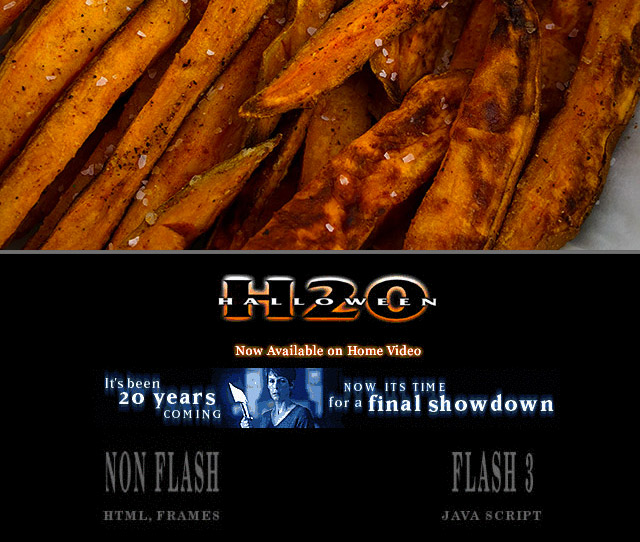 I'm starting this year's Countdown off with two new articles, which will satisfy your respective cravings for potatoes and Galoob product shots.
First is my recipe for spicy sweet potato fries, which, yes, I am classifying as a "Halloween" recipe. They're orange, at least. While I stand by the fries simply on the basis of their deliciousness, the real point is that in an upside-down world, you're gonna have to make your own fun.
Next is the first article in my new series, Halloween on the Ancient Internet. I combed the Internet Archive for tasty bits of Halloween goodness from extremely old websites. You're gonna feel drunk from the nostalgia, and also maybe from the old, loud website designs.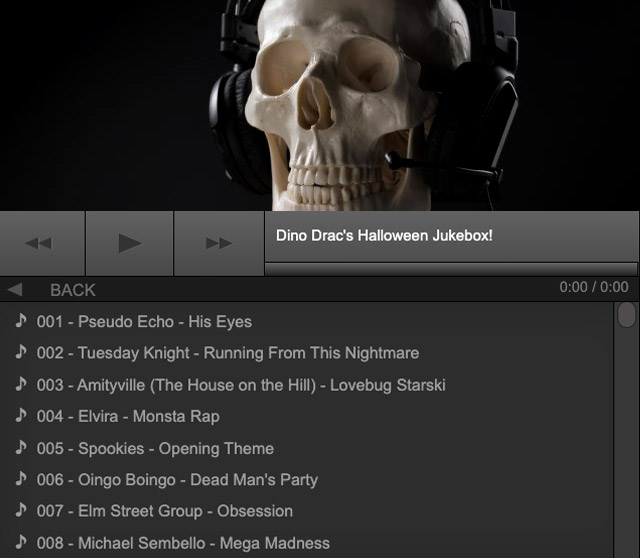 Wait, there's more! Dinosaur Dracula's Halloween Jukebox is back in action, and it's the biggest version yet! Now with *250* spooky tunes, there's more than 16 hours' worth of macabre music, ready to score your season whether you're at home or on the go.
The Halloween Jukebox works on both desktop and mobile devices. To access it on the desktop site, look for the jukebox graphic on the right-side column. If you're on mobile, it's on the dropdown menu at the top of this page. Or you can just click here.
Enjoy! I'm thrilled with this year's playlist, and genuinely believe that it "stays good" the whole way through!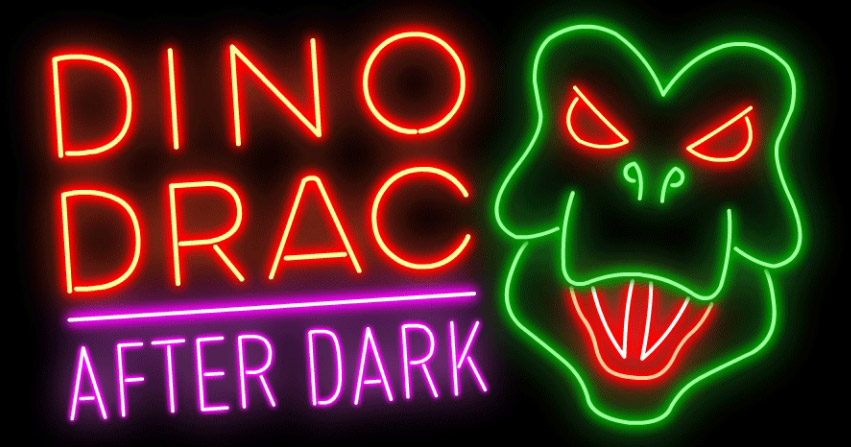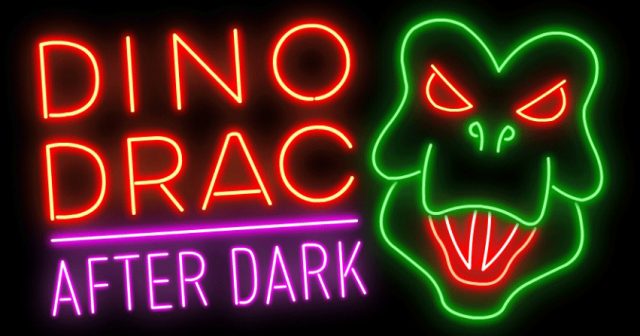 STILL MORE. Dino Drac After Dark has a new direction for 2020. It's still the site's late night clubhouse, but this year, I will only be updating it once a week — but with four posts each time, including surveys, spooky challenges, movies and more.
After Dark is a place to visit when you want to "be online" without the typical stresses that go along with it. Join a great group of folks and give yourself something new to do on sleepless nights!
A banner leading into Dino Drac After Dark appears on the main page every night at midnight, but if you miss it, here's your accursed teleportation ring.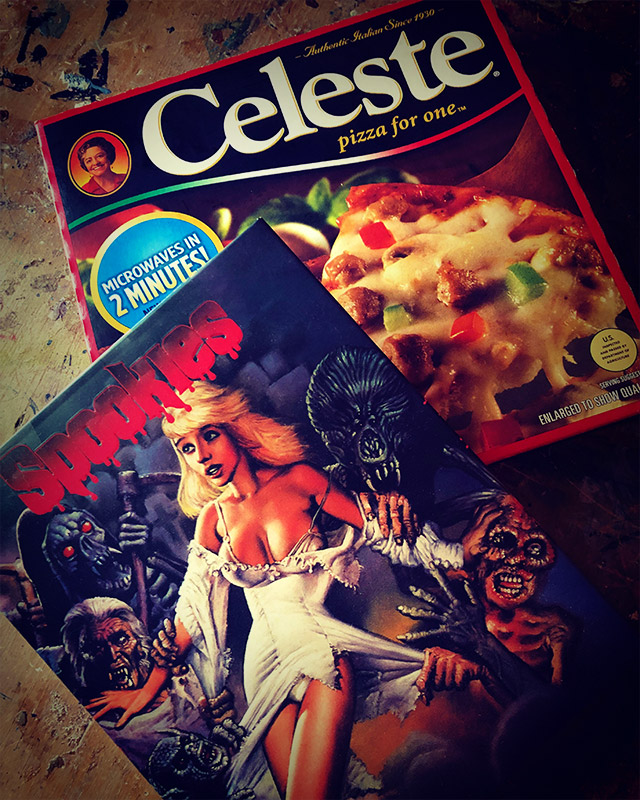 I don't know what the Halloween season will look like in 2020, but I imagine that certain portions of it will seem unfamiliar and/or yucky. If so, I hope I can deliver my own ridiculous brand of normalcy. Consider Dino Drac "old faithful" — doing its thing like it's 2012, and making mountains out of every zombie molehill.
Enjoy the new goodies, and know that many more are coming. Whenever you're *this close* to collapse, I'll make the save with Frankenstein action figures and fun-sized Twix.
Thanks so much for being a part of this year's Halloween Countdown — a tradition that dates all the way back to 2003. I wouldn't be here if you weren't. If you're new to the site, the best way to keep up with it is by following me on Twitter, Instagram or Facebook.
When you're done here, go find a horror movie and a microwave pizza. Or a book with bats in it. Or maybe just break out the crayons and color dead trees with giant eyeballs. Or get in your car and drive in aimless circles, because it's the best time of year for that. Halloween is everywhere, and Halloween is always there. Use it or lose it.