Well guys, we did it. We survived so many months of pain and aggravation to make it back home. The spooky season has returned, and so has Dinosaur Dracula's Halloween Countdown!
Let's kick things off with Madd Matt reviewing yet another bag of Halloween junk. It's tradition, after all.
Make sure you're subscribed to Dino Drac on YouTube, because there will be several more new videos posted between now and the big day. It's gonna be my primary focus this year. I know I say that every year, but this time I mean it. Swear.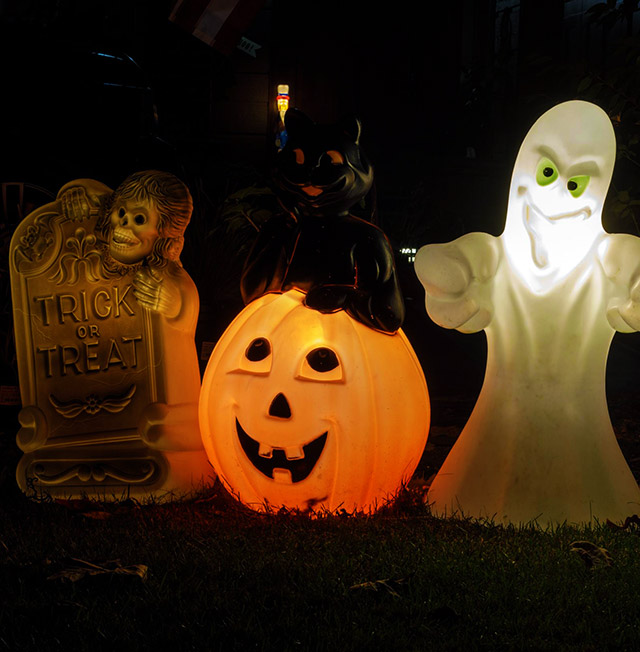 If you're new to the site, it comes alive during the Halloween season. So do I, actually. I've told you a thousand times before, but this is the only time of the year when you can constantly turn nothing into something.
Everything from supermarket runs to mindless TV watching becomes a celebration of the season. This is when a little means a lot. The beauty of Halloween is that it's everywhere. It's a way to reframe so many ordinary things as extraordinary experiences.
Like, later tonight I'm probably driving to Walmart, right? I'm out of cat food. During the off-season, that's just an errand. Now it's an excuse to blast spooky tunes in the car, and to hunt bat-shaped chips in Aisle 12.
Keep that thought in mind, all through the season.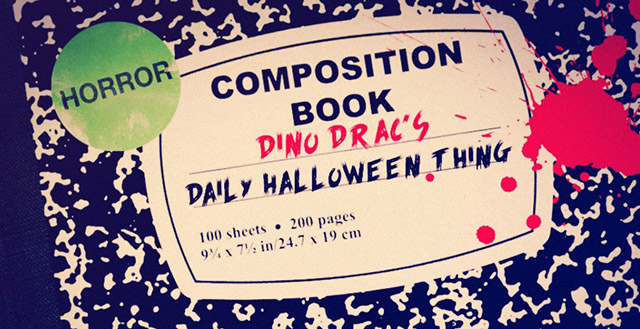 Okay, let's talk about this year's Countdown. I'm gonna be focusing on videos and larger pieces, which means that I'm not going to be chasing any unspoken article quotas. But since I know that many of you have grown accustomed to a livelier Dino Drac during the Halloween season, we're gonna try a little experiment.
In addition to whatever videos and articles I publish, I will be updating Dino Drac's Daily Halloween Thing every single day between now and 10/31. It's basically a blog-within-a-blog. Entries might be about something I did that day, or I might just use the space to post a scan of my latest Frankenstein doodle. You never know what you'll get.
Bonus points: I've been secretly updating it all week, so there are already a bunch of entries!
I won't be plugging Dino Drac's Daily Halloween Thing on social media often, so make it a point to visit the site every day for the latest update. That's how it worked when I started the Halloween Countdown, anyway. We just wrote things and hoped people would show up. Don't let me down, bro.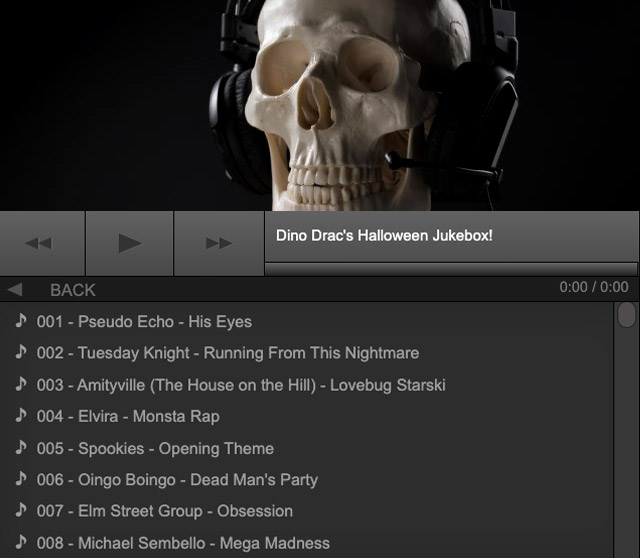 Oh, and though it's quietly been up for months, here's your official reminder that Dino Drac's Halloween Jukebox is open for business, 24/7! Works on desktop and mobile. It's pretty much all I listen to all season long, no matter where I am.
The Halloween Jukebox currently boasts 250 spooky tunes, but check back soon, because it'll be getting a big boost in just a few days!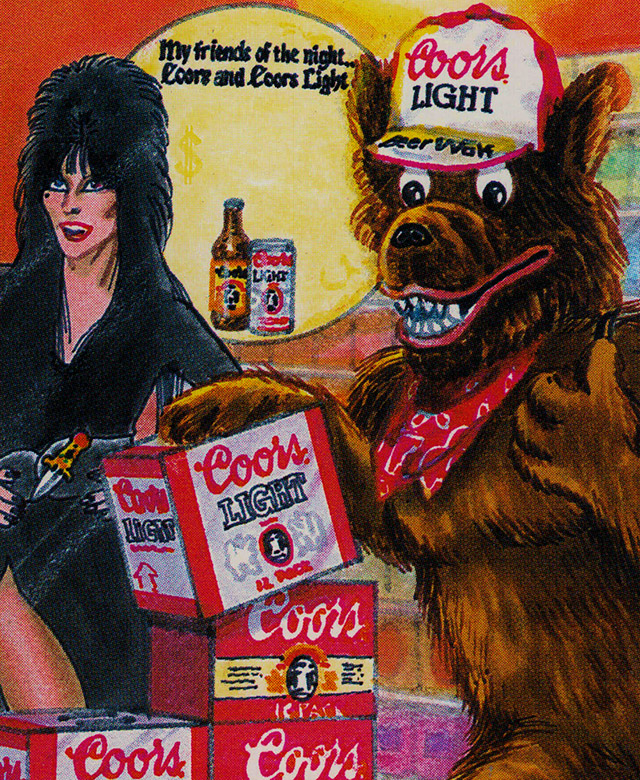 Enjoy the new video, and the start of the Countdown! Check Dino Drac's Daily Halloween Thing for additional updates over the weekend, and then hit the site next week for bigger, scarier surprises.
I love this season, and sharing that love with you is my absolute favorite part of running Dinosaur Dracula. Let's toss our troubles and watch Friday the 13th Part IV. Skittles Shriekers are on me.