I'm a sucker for brand and product mascots, no matter if they're promoting toys, vacation destinations or goddamned fabric softener. So long as they're cute and so long as they seem like good company for a lazy Sunday spent watching bad movies on the couch, I'm so in.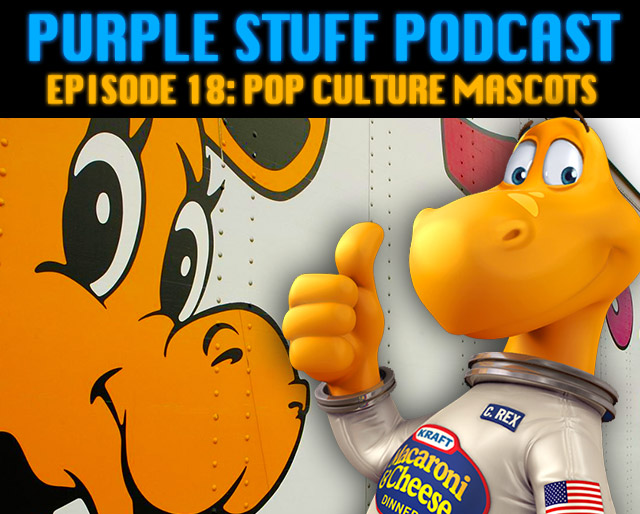 …and that's the subject of this week's Purple Stuff Podcast. Me and Jay from The Sexy Armpit are tackling ten of our favorite pop culture mascots, ranging from Geoffrey the Giraffe to the Cadbury Bunny.
(For the record, we kind of just picked a random ten, not the very best ten. Otherwise I'd have to punch myself to excluding the Noid.)
We also share our thoughts on the revived Crystal Pepsi, which we've both tasted!
Give us a listen by clicking the enormous play button below: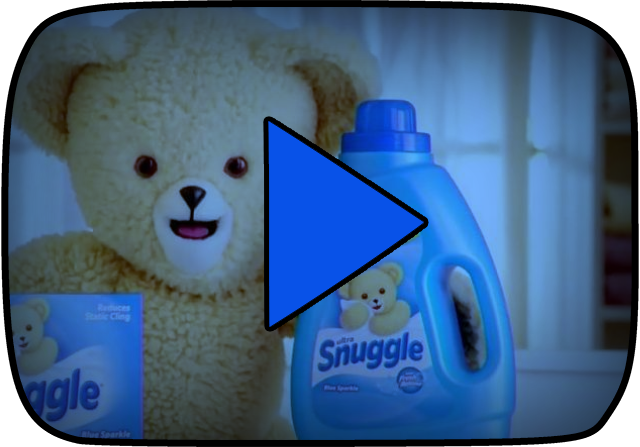 You can also download the show directly right here.
The Purple Stuff Podcast is also on iTunes, Stitcher and Podbean.
Without the holidays to guide us through this awful stretch of the year, we're currently aiming to do at least two shows per month.
What are some of your favorite mascots? Talk about 'em in the comments! I didn't realize until prepping for this show just how nuts I used to be for so many of them. Some I wanted as pets, others as friends, and still others just seemed like great icons for ironic t-shirts. I'm a total cradle-to-grave slave to capitalism. Come play Scrabble with me, Cheesasaurus Rex!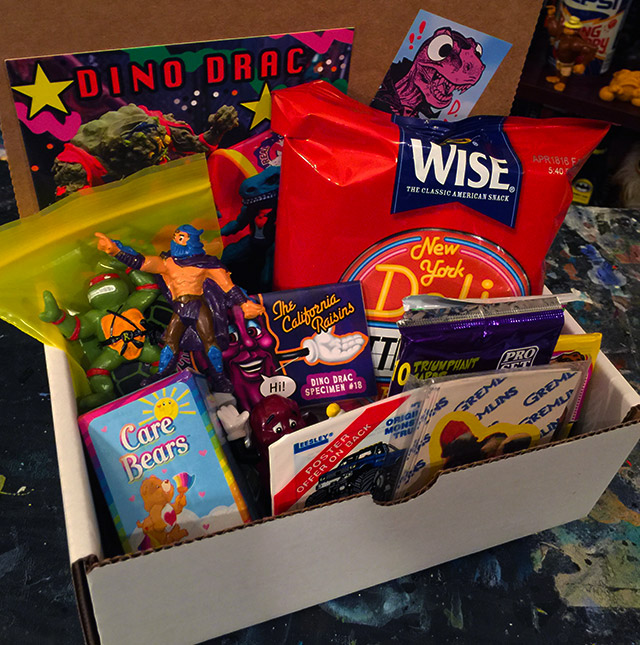 Also, if you missed the scoop yesterday, Dino Drac's January 2016 Funpack is available now. It's a doozy this month, filled with Ninja Turtles, Gremlins, California Raisins and more. (Oh, shit — I should've mentioned the Raisins on this week's show!)
Check out the details here, and thanks if advance to all subscribers, old and new!
Thanks as always for listening. Have a great weekend!