What did you guys think of the 2018 Halloween season? Were you happy with all of the candies, movies, events and nonsense?
What are some of the things that you will forever associate with this specific Halloween season?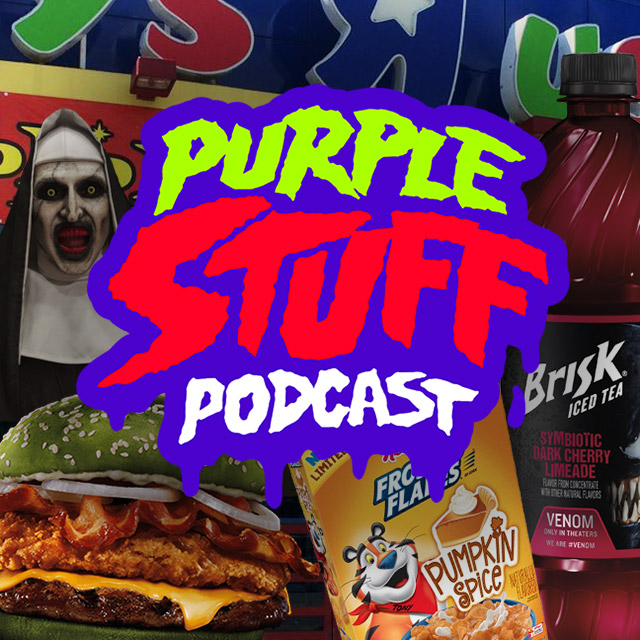 …those were the questions we asked ourselves for a special Halloween edition of The Purple Stuff Podcast.
This week, me and Jay from The Sexy Armpit talk about the very best parts of the 2018 Halloween season, from strange cheeseburgers to scary movies.
Halloween falls on a Wednesday this year, so I'm guessing that you guys don't have many big to-dos left on your list. Let our 90 minute Halloween special be one last way to celebrate the best time of the year!
Click here to listen to the new episode!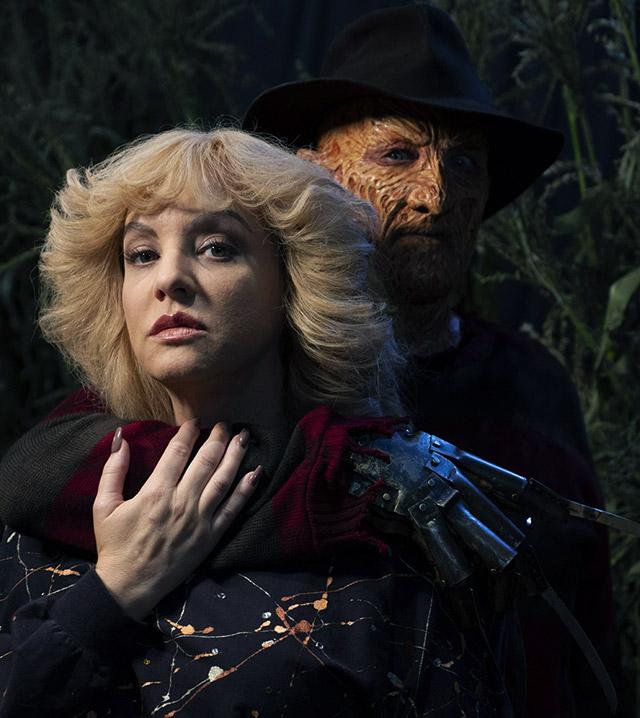 We really dig the way this ep came out, and we hope you will too! Thanks as always for listening, and for sharing the show around!
Couple of notes:
1) Expect more podcasts real soon, as we're aiming to make Purple Stuff a big focus in the months ahead!
2) And, yeah, I know… the Halloween Countdown puttered out on Dino Drac. For various reasons, the season just got away from me. I can't change the past, so I'll just work toward rebuilding my cred in the months ahead. Sorry there wasn't more stuff on the site this month!
If you don't hear from me tomorrow — and I'm hoping you will, but we'll see — have a wonderful Halloween!