I'm getting a good feeling about this year's Halloween candy haul…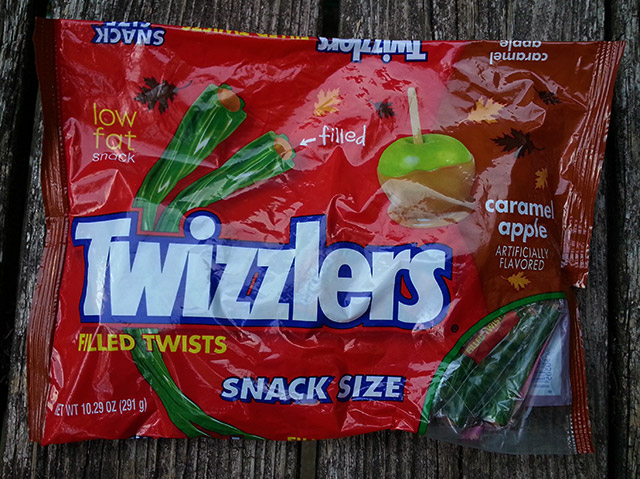 New for 2014, it's Caramel Apple Twizzlers! They're apple twists filled with caramel goo! I'd tell you more, but that's what the video is for. Watch my review, below!
You are subscribed to Dino Drac on YouTube, right?
I can't say that I prefer them over normal strawberry Twizzlers, but they're still pretty good. And way strange. I wasn't familiar with these "filled" Twizzlers before today, and, uh… yeah, they're definitely strange.
As I mention in the video, it's nice to see Twizzlers do something different this year. "Everyday" Twizzlers are always going to be a Halloween staple, but if Hershey wanted internet weirdos to make a fuss about the brand, this was a great step.
And now, some extra photos, for no good reason.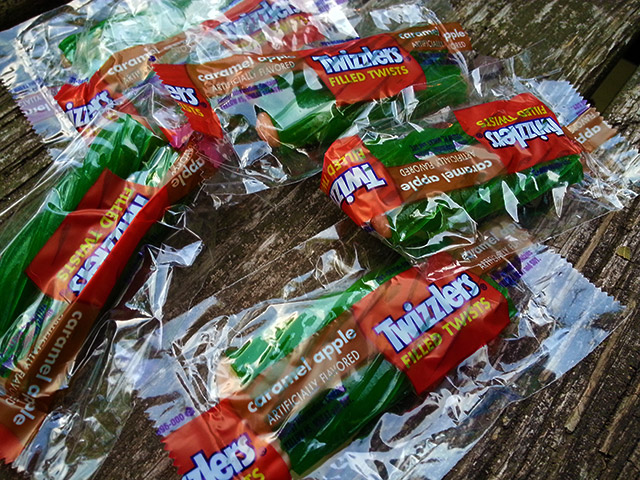 There! Twizzlers!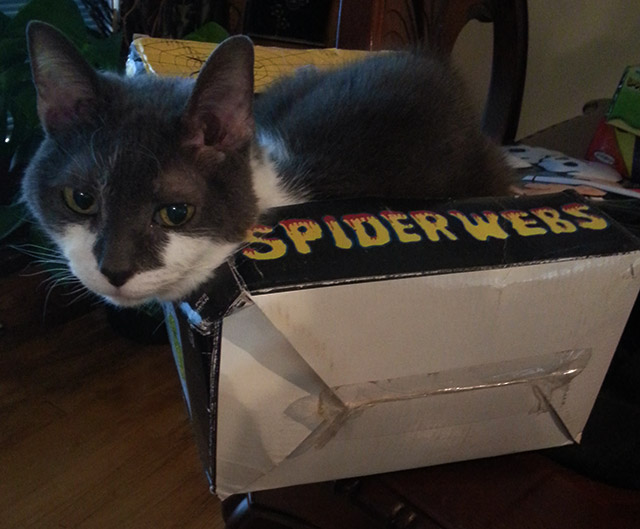 There! Gray Cat bogarting my precious box of spiderwebs!
Thank you. I hope you're having a pleasant fall evening.
It's fall now, right?