Y'all heard the news about Funko's amazing line of cereals, right?
They all look interesting, but two were of particular interest to me. You can probably guess which!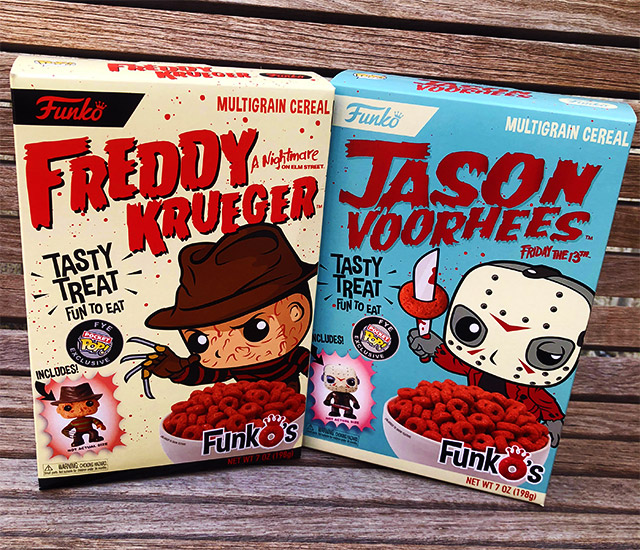 Yep, we now have officially licensed Freddy Krueger and Jason Voorhees BREAKFAST CEREALS. I still can't believe it.
I've spent the last few weeks working every angle to be among the first to have them, which involved many pestering phone calls and way too much money. Hey, this is a special occasion!
Happy to report that my persistence paid off. Here's my video review of these multigrain miracles:
If you're interested in the Freddy and Jason cereals, they're exclusively sold at FYE. (Both in-store and online.) Funko's other cereals are sold through different outlets, so like, don't expect to find Mega Man cereal at FYE.
I've never been a big Funko nut, but I know greatness when I see it. These are an absolute treasure. Great box designs, good-enough cereal and cute little toys to boot! They're not exactly "cheap" at $13 a box, but let's be real: Had these been SDCC exclusives, we would've paid double and been happy to do it.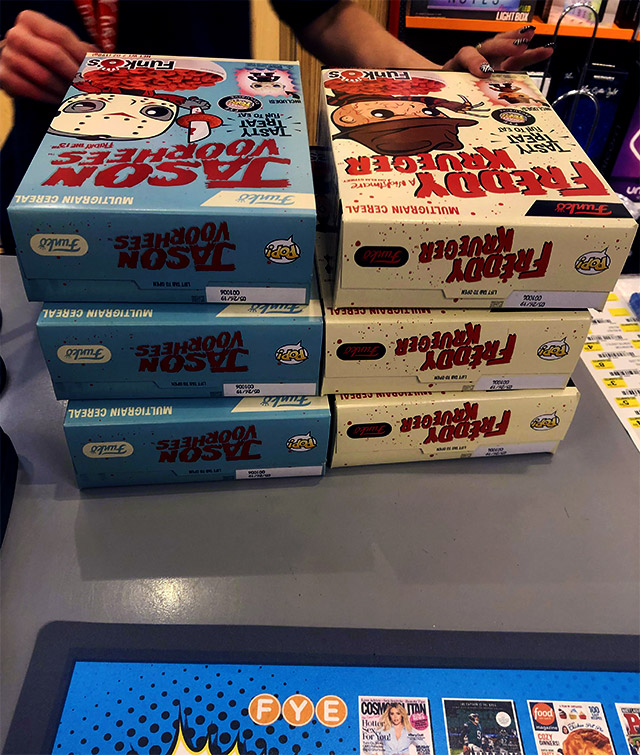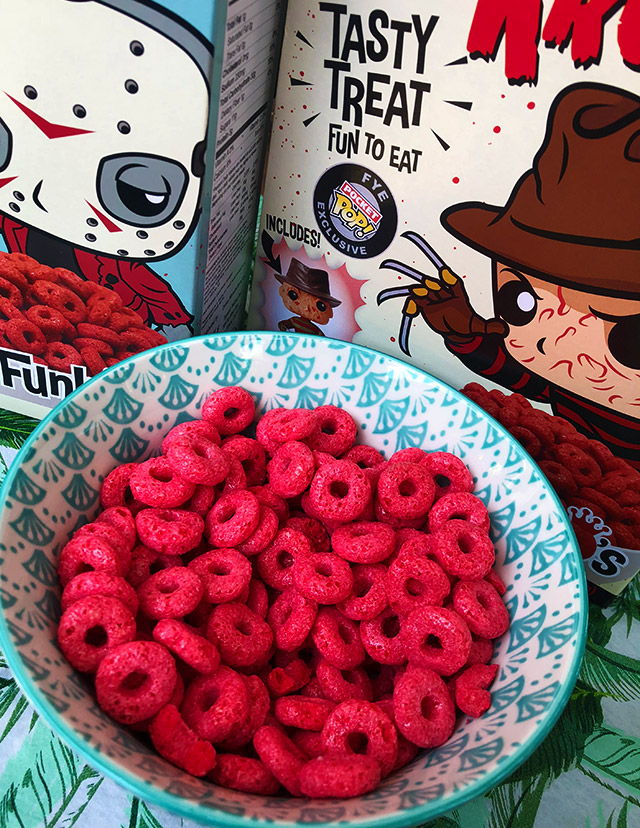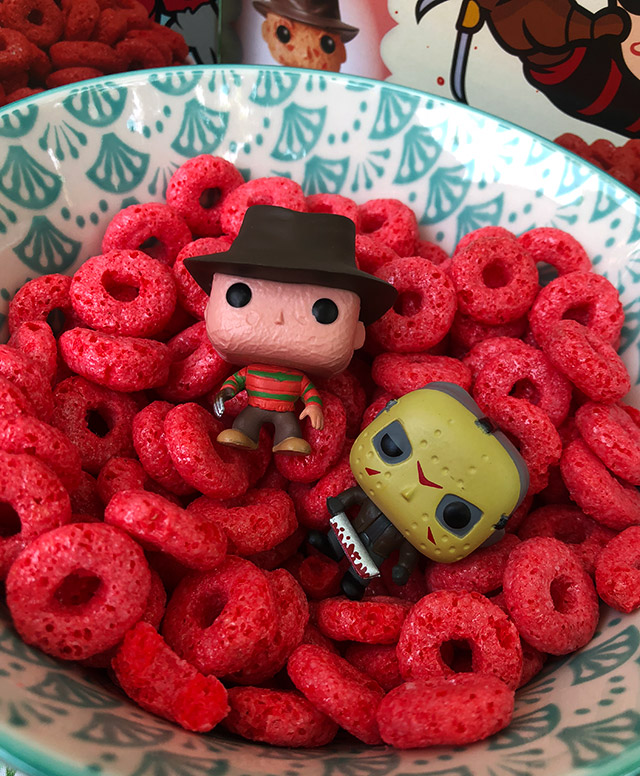 Here's hoping that Funko releases more horror-themed cereals during the proper Halloween season. I know they have Elvira on deck, and I wouldn't be surprised if Michael Myers gets the nod in October, too.
Thanks for watching the vid, and feel free to share it around if you know any interested parties. Simple as it is, it took tremendous insanity to get it done so quickly!