Just put up a new feature, detailing the evolution of Count Chocula across eight different cereal boxes from the 1990s. I'm especially fond of the holofoil wolf box.
I don't like these little notices about new features to go to waste, so I colored you a Halloween picture.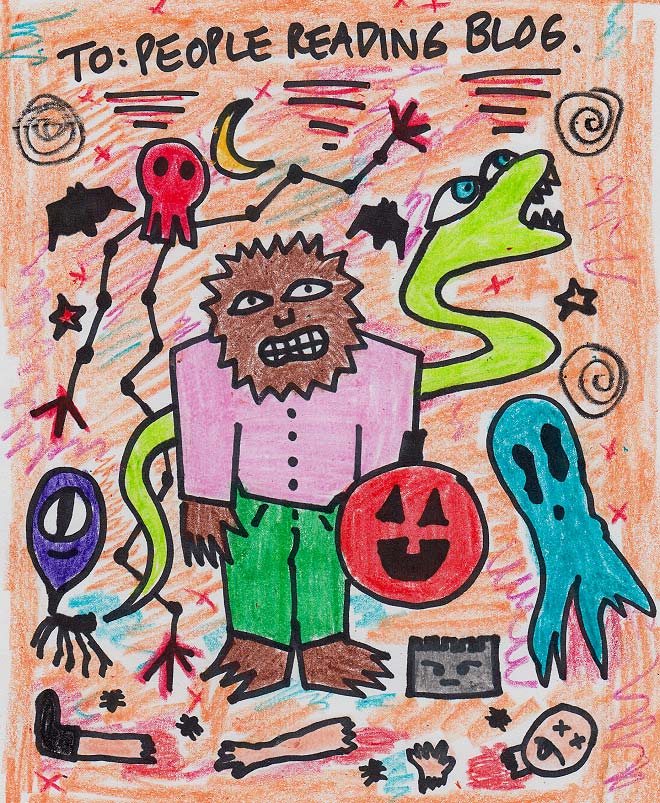 See the little grey guy? That's a haunted castle come alive. I don't know why he's so tiny. Maybe the other monsters are just really, really big.