The stink of pumpkin candles. The chillier air. The excuse to go to Target beyond needing cat food and Goodfellow-brand facemasks. Can you feel it, guys? The Halloween season IS HERE.
…and so am I!
Welcome to Dinosaur Dracula's 2021 Halloween Countdown — a multi-month celebration of All Things Spooky, featuring videos, articles, podcasts and more. I'm kicking off this year's Countdown with the video embedded above. Go check out Madd Matt's latest bag of Halloween junk!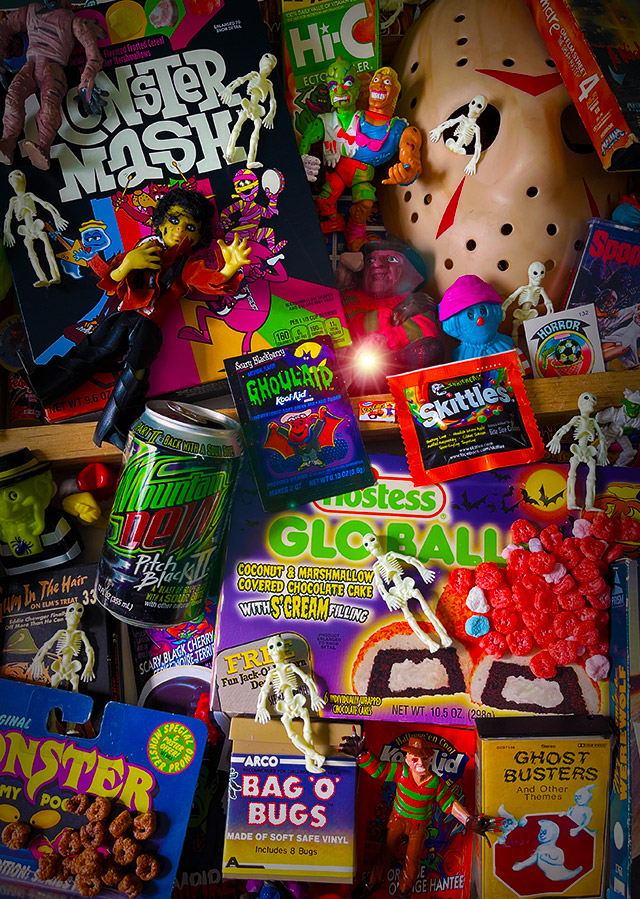 I'm excited about the Halloween season, for reasons obvious and not-so-obvious. I understand that this might put me in a basket with literally everyone else, but the end of 2020 and the start of 2021 were r-o-u-g-h. Like, rougher than I thought I could handle. But I did, and along the way, I took care of some long-lingering issues that had kept me from fully living my life.
So, gotta be honest, this is gonna be a different sort of Halloween season for me. Instead of looking for it to solve problems that it cannot possibly solve, this year I can just roll with it and enjoy whatever it brings. It's a nice feeling, and I hope that translates into a better Halloween Countdown.
This year, I don't want to fall into the trap where it feels like I'm just punching a timecard. I want to try out some new and different things! Earlier this week, I kicked off that new video series about Halloween junk food from the 2000s, and that was just one of the plans that've been swimming around my head. I don't want to just give you what you expect from me. I wanna surprise you!
Tonight we launch simply, with a goofy video that I shot in the middle of a giant storm. Over the next two months, I plan to throw a bunch of curveballs at you. Stay tuned!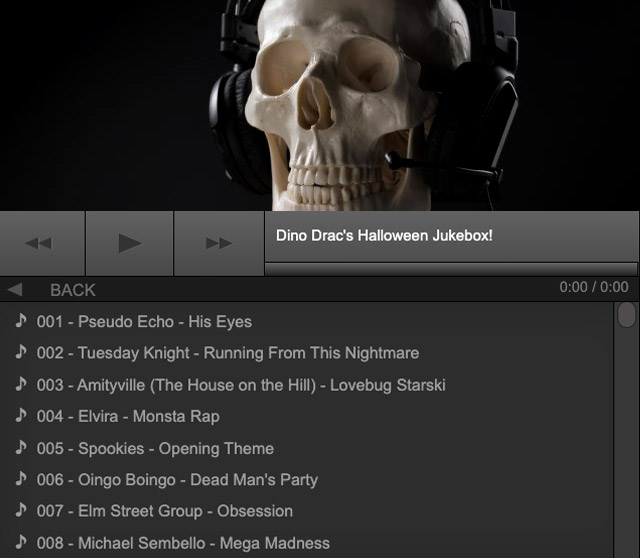 Of course, some traditions are worth keeping. Like Dino Drac's Halloween Jukebox. It's back online, and it works on desktop and mobile devices. The playlist is bigger than ever, with *250* spooky tracks that NEED to score your entire season. (FWIW, during the Halloween season, I listen to nothing else!)
When you're done with me, hop in your car, load up the jukebox and go for an evening drive set to the sinister sounds of everyone from Elvira to Oingo Boingo. It's therapeutic as hell.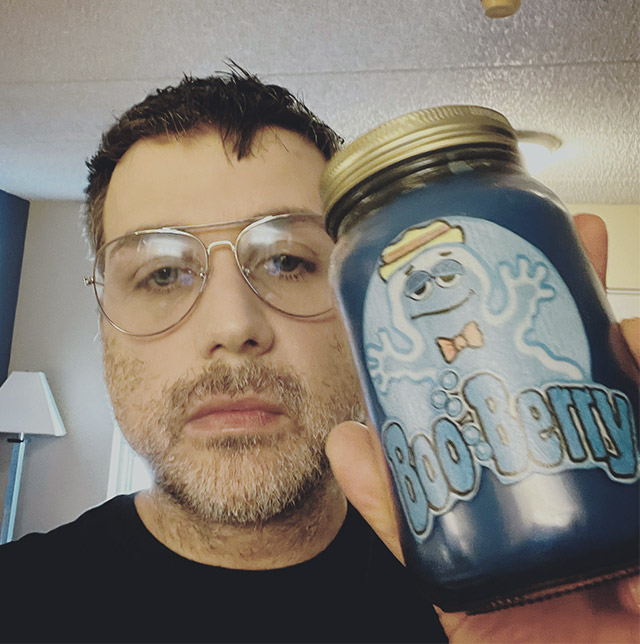 There's so much more to come, from new editions of Classic Creepy Commercials to out-of-left-field videos about things I can't tell you about yet. (Not to mention more eerie episodes of the Purple Stuff Podcast!)
I'd also recommend following me on Twitter and Instagram, where I'll be dropping little spooky bits that are too short for the main site. And, when it's the dead of night and you've exhausted all other avenues of entertainment, drop by Dino Drac After Dark for weekly discussions about anything and everything tied to Halloween.
I love this season, and I'm very glad to have y'all with me for the ride. It's the best part of the year, when mundane things are made magical. Embrace it, and I promise that it'll embrace you.
Enjoy the new vid (and the other one if you missed it), and I'll be back on Monday to continue the Countdown. We're gonna have such a time, my friends.