No matter what the calendars and thermometers say, we're officially in the Halloween season. So, if you need somethin' spooky to kick off your weekend, look no further than the Purple Stuff Podcast!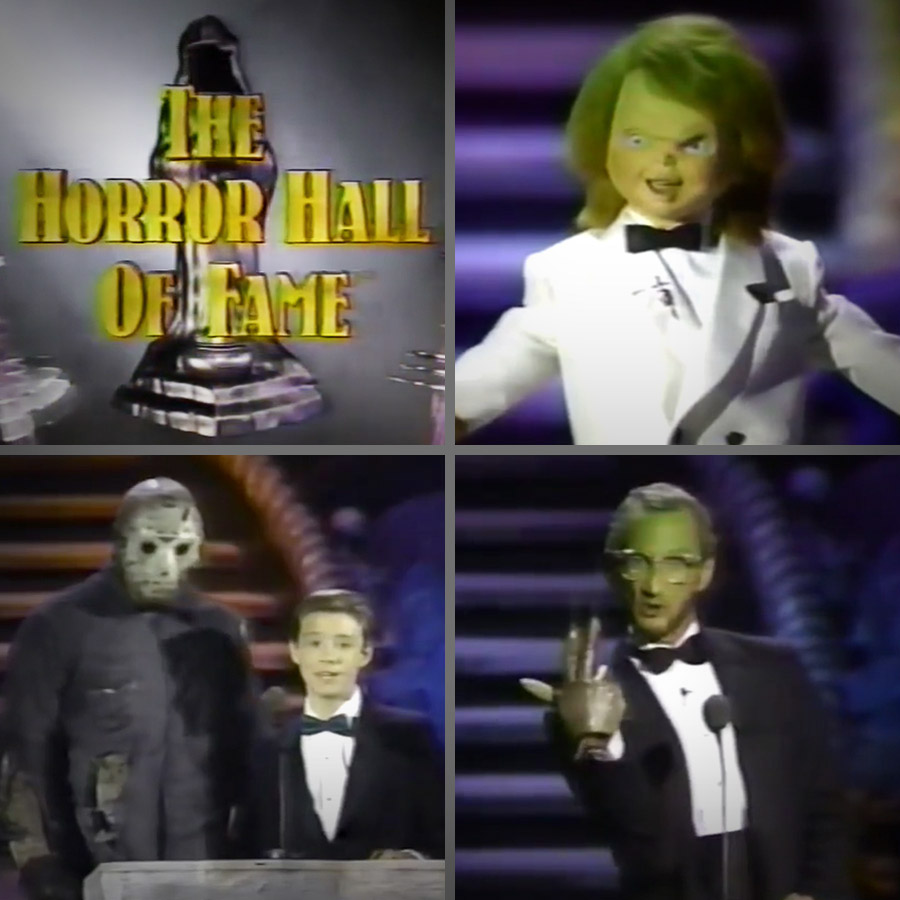 We've got a big show for you this month. Me and Jay from Sludge Central dive deep into the first annual Horror Hall of Fame Awards, a 1990 television special that featured everything from Chucky in a tuxedo to actual literal spiders.
The Horror Hall of Fame Awards was full of amazing cheese, but it was also just a feel-good tribute to the genre at large. If you're curious about the vibe, just know that there's a part where Jason Voorhees and the kid from Who's The Boss present an award together. Like, jeez, this was just an incredible TV special.
Click here to listen to this month's show!
As a reminder, the Purple Stuff Podcast is also on Patreon, where you can grab an exclusive bonus show each and every month. August's is already on there, if you wanna hear us gab about our trip to Spirit Halloween. It's a good time to join, because you'll be getting more Halloween-themed bonus shows in September and October!
…but getting back to the Horror Hall of Fame Awards, yeah, it's a trip! Years ago, bootleg copies were constantly sold at horror conventions. Fortunately, you won't have to go to those lengths to see it. My pal Doug Tilley uploaded the whole shebang to YouTube. Watch it above! (And Doug, thanks for letting us pull the audio for this show!)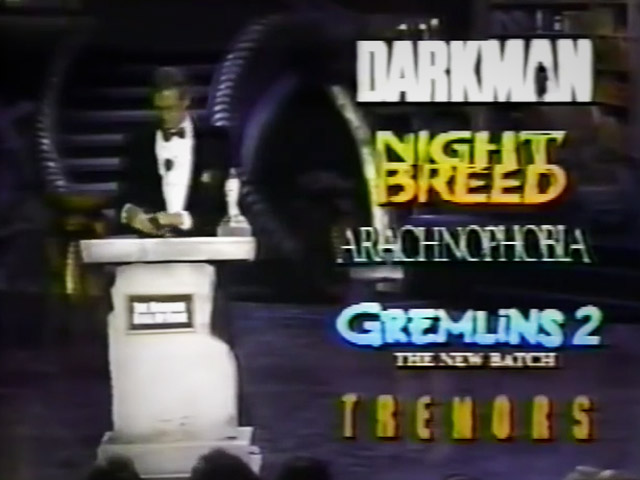 Thanks as always for listening, and for sharing the show around. (And for reviewing it, too! We love it when you do that!)
The next time you hear from me on the site, it'll be time for the 2021 Halloween Countdown. I haven't officially announced the date yet, but I'll let you in on a little secret: It's next Friday night! :O