With mere hours to go before Halloween, Madd Matt managed to eke out one last video…
This time, he's reviewing Animal Planet's Bigfoot Playset. You've seen it before, yes?
I'm a huge sucker for the entire Animal Planet collection. Some of the toys lean heavily on a sense of realism, but the best of them toss truth out the window to provide playsets where little men battle against house-sized cobras.
The line's lack of "collectible flair" means that most adult fans pay zero attention to Animal Planet. HUGE mistake, guys!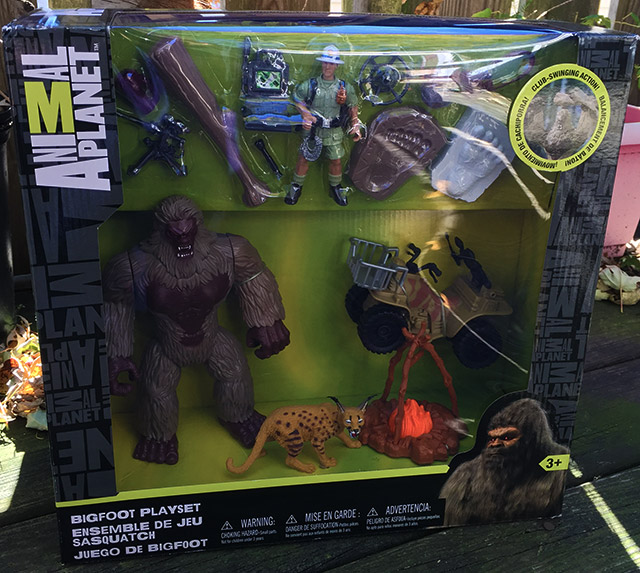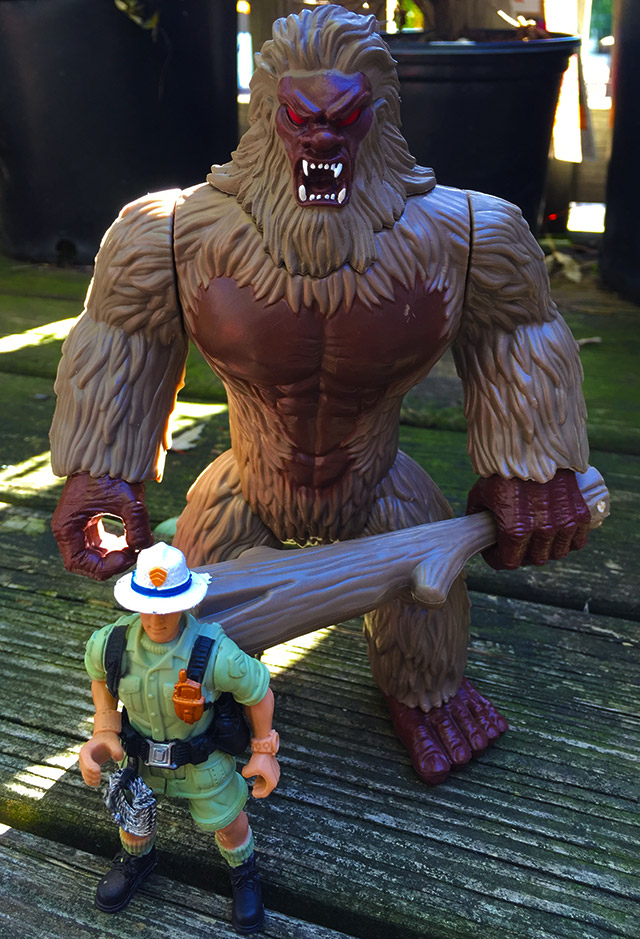 I mean, this is hardly the most impressive set in the series, but you still get a giant Bigfoot who swings a tree trunk at people and bobcats. What's not to love?
Madd Matt was impressed, and so am I.
Enjoy the vid, and come back tomorrow for the special Halloween edition of The Purple Stuff Podcast! Our favorite season is almost over, so let's make the most of it while we still can!
If anyone's gonna be off gallivanting for the rest of the weekend, have a happy Halloween, and thanks so much for being a part of Dino Drac's 2015 Halloween Countdown!
C ya tomorrow.
PS: In the comments, feel free to talk about your Halloween plans! I'll be spending this one at home, as is my lot in life. Make me jealous.