I don't know if we've ever done back to back podcasts on the same subject before, but we had so much fun gabbing about old cereals, we thought we'd give it another go: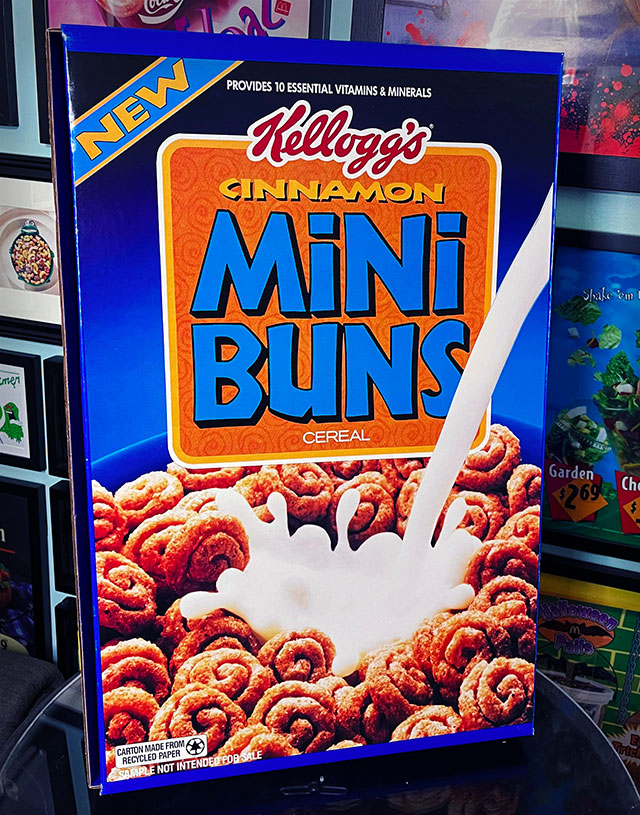 On the latest Purple Stuff Podcast, me and Jay from Sludge Central celebrate *another* eight great cereals from the '80s and '90s, covering everything from Bill & Ted's Excellent Cereal to Cinnamon Mini Buns. We're gonna make you hungry for corn and oats and chalky marbits.
Click here to listen to this month's show!
…which you can also find on Apple, or Spotify, or wherever the hell else you listen to podcasts.
As a reminder, the Purple Stuff Podcast is also on Patreon, where you can grab an exclusive bonus show every month. (This month's is extra special, as we discuss our trip to The Stranger Things Experience in NYC.)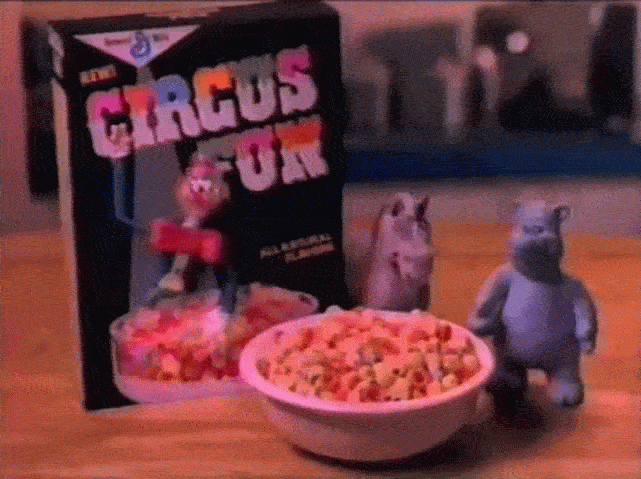 Below are links to TV commercials starring all of the cereals we're featuring in this episode. Stop reading if you're avoiding spoilers!
1. Bill & Ted's Excellent Cereal!
2. Urkel-Os Cereal!
3. Cinnamon Life!
4. Rice Krispies Treats Cereal!
5. OJ's Cereal!
6. Fruit Islands Cereal!
7. Circus Fun Cereal!
8. Cinnamon Mini Buns!
We'll wait a while before doing a third show about cereals, but we sure had a blast with this one. Feel free to share memories about the cereals we discuss – or any other discontinued cereal you love – in the comments!