I'm gonna need you to watch a scene from Child's Play 2. Trust me, okay?
Here we have young Andy Barclay inspecting his new bedroom. His adoptive mother encourages him to play with the assorted toys, and tells him that there are even more in the closet.
The scene establishes that there's a Good Guys doll in the house. It's just a normal, non-possessed doll, but given Andy's history with Chucky, he's understandably shaken.
But that's not why I made you watch it.
During the closet scene, note how Andy is drawn to the top shelf by that bomb-ass skateboard. It isn't onscreen for long, but look close and you'll see that it's absolutely bathed in horror movie references!
One might theorize that this was a custom prop, and that some regular skateboard was refurbished with horror imagery as a wink at the genre.
Nope! That was a real skateboard! Thousands of kids had it!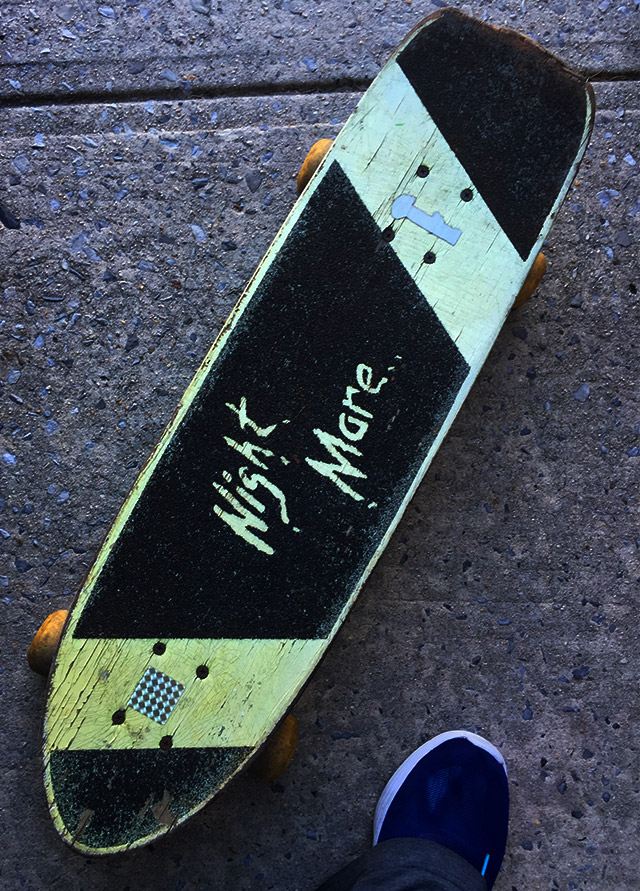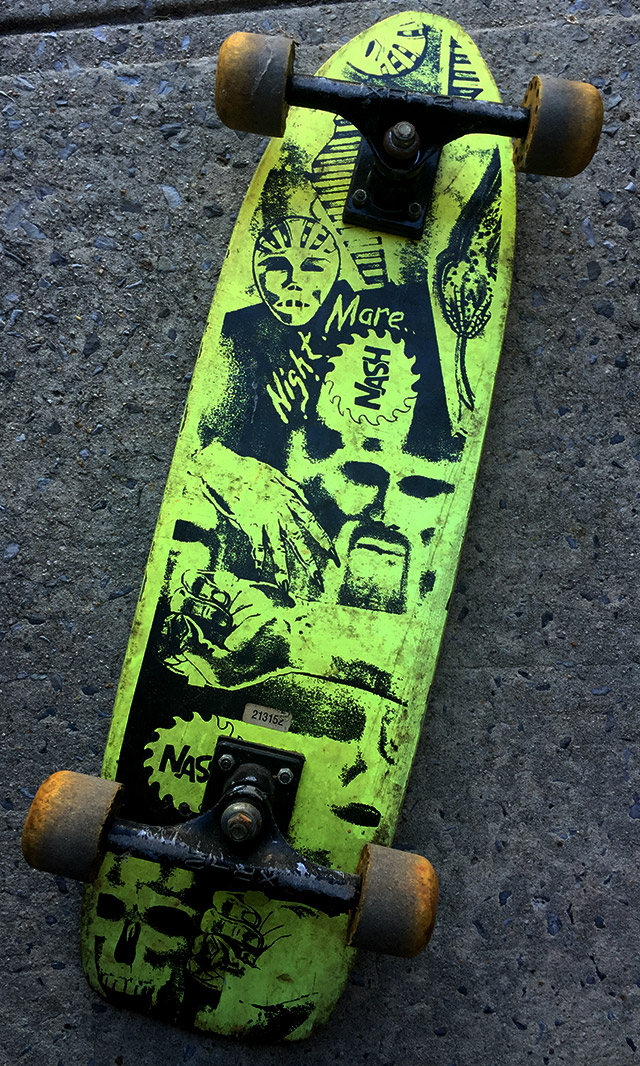 The Nightmare skateboard (or Night Mare, depending on how you read it) was released by Nash in 1986. I'm no expert on skateboards, but even *I* had one of Nash's. (Mine just said "NASH" and had no neat ties to Jason Voorhees, but on the other hand, it was really glittery.)
Nash's boards were sold in tons of toy shops and department stores. I imagine that this one served as a mutant gateway drug for kids who needed a little push to start watching horror movies. (It's kind of like how I never bothered with the original TMNT cartoon until I found that swank spiral notebook with Donatello on the cover.)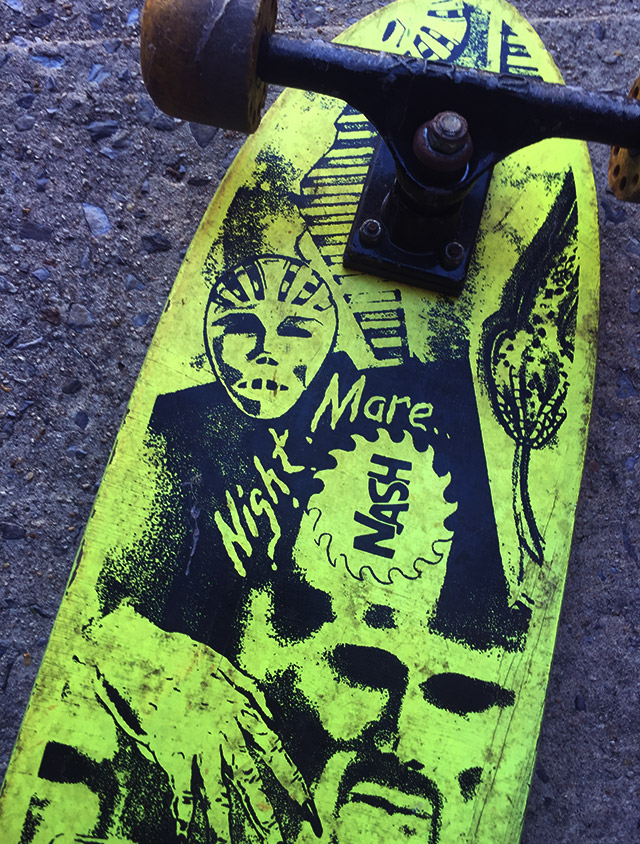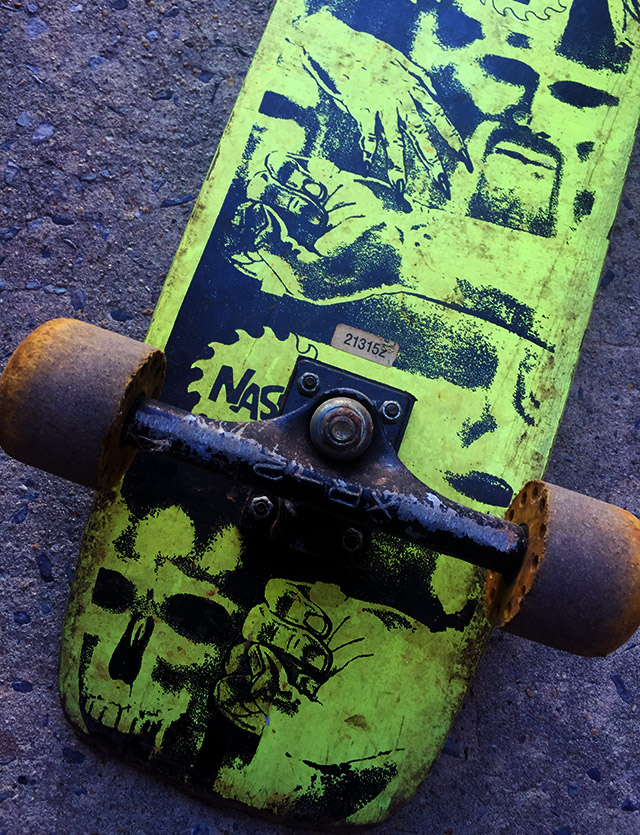 Most of the images in that "collage" are just generally spooky, but some details were clearly inspired by specific horror characters. The guy in the hockey mask was an obvious stand-in for Jason, while the name of the board was an only slightly subtler nod to Freddy.
(Don't believe me? Check out the font on "Nightmare." It's as close as you can get to the Nightmare on Elm Street logo without outright using it.)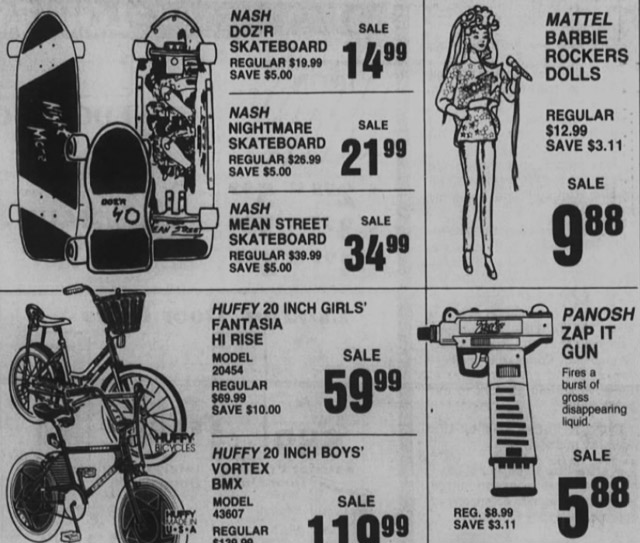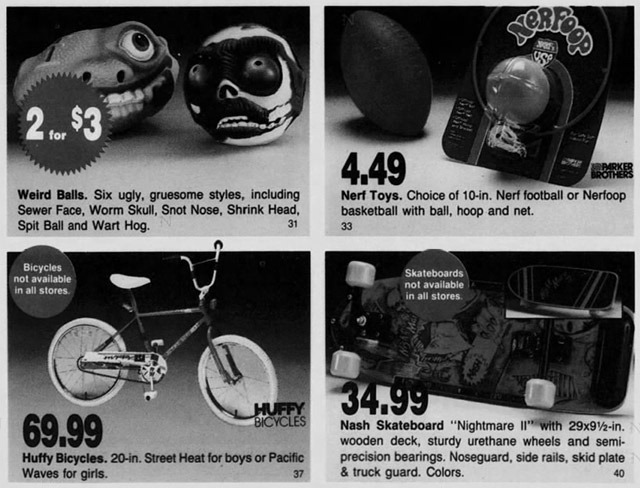 At the time, there were no horror icons bigger than Freddy and Jason. Those guys had schoolyard cred. The more you mentioned Elm Street and Friday the 13th, the cooler you sounded. They were so MTV.
Even kids who wouldn't touch the movies dressed like Freddy and Jason for Halloween, or tried to beat them up in Nintendo games. Putting them on a skateboard — even in this abstract way — was smart business!