Such a nice night! It's finally cooling off, the leaves are starting to turn, and there's just enough creepy wind to make September feel like October.
I think you should waste it by sitting inside and listening to me and Jay ramble on for an hour.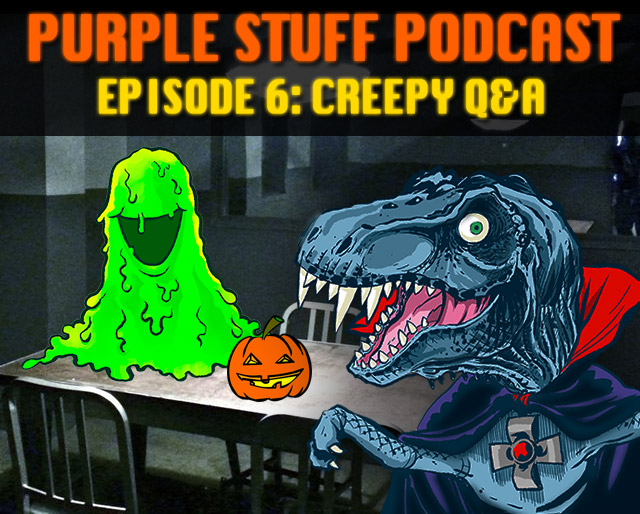 The sixth episode of The Purple Stuff Podcast is now live!
Last week, Jay from The Sexy Armpit sent feelers out for reader questions. Tonight, we're tackling ten spooky questions sent in by various listeners, covering everything from lame Halloween candy to our favorite scary video games. Give us a listen on the player below, or click here to access the MP3 directly!
Hey, we're on iTunes and Stitcher, too!
Many thanks for the millionth time for making the show a success. So long as you keep listening, I'll keep spending every damn Saturday trying to cut out all of our "uhhhs."
And hey, wanna play along? Check out the graphic below, and in the comments, let everyone know how you'd answer the same questions raised in this week's show.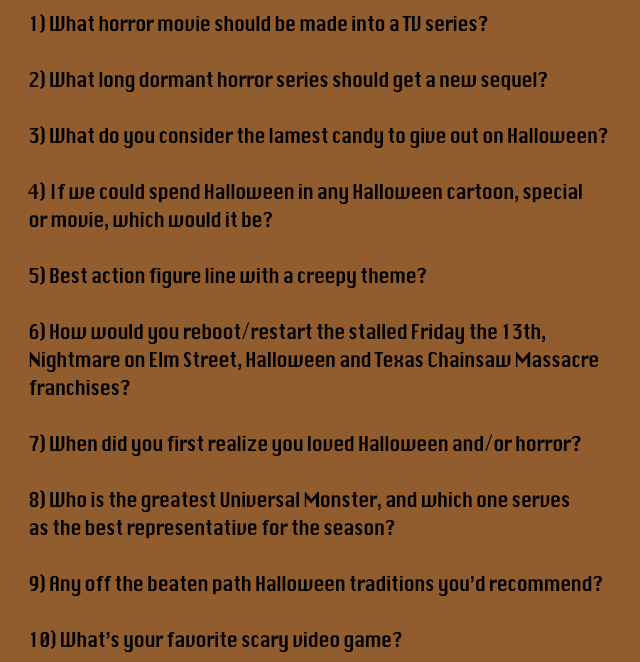 You don't have to answer all ten. If you want to, great, but feel free to just focus in on the questions that really move you. Looking forward to reading everyone's thoughts!
(…which I'll be doing with an Oculto in one hand, and piles of Muskefears in the other. God I love this season.)