The latest episode of the habitually late Purple Stuff Podcast is now available!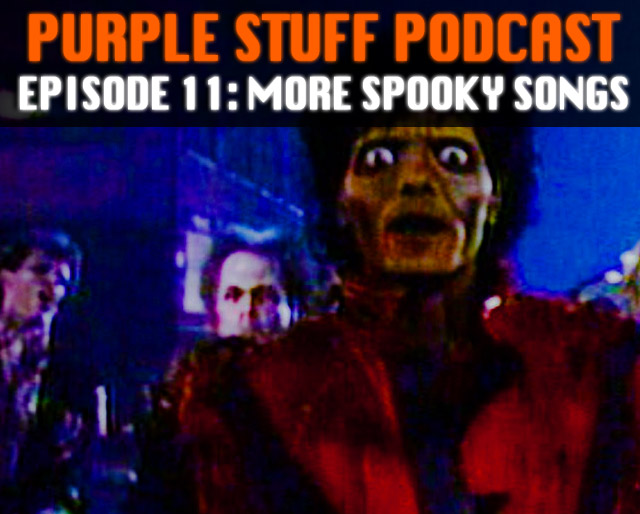 By popular request, me and Jay from The Sexy Armpit are doing a SPOOKY SONGS SEQUEL, covering another 13 creepy tunes that are perfect for anyone's Halloween playlist. (If you missed the original episode, it's over here!)
We're mixing oddities with some on-the-nose choices, and if you listen to the whole thing, you might even hear another reference to Brutus "The Barber" Beefcake. Check it out using the player below, or download the MP3 directly at this link.
For those who requested a longer show: This one is!
The Purple Stuff Podcast is on iTunes and Stitcher, too! Thanks for listening, as always!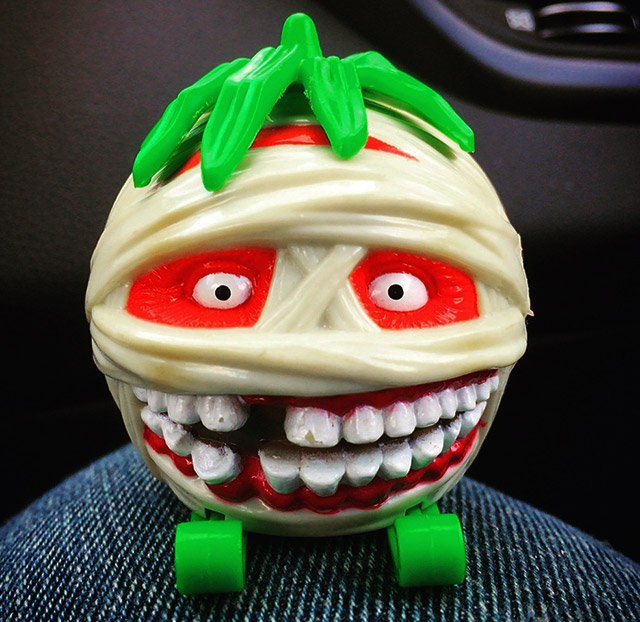 Oh, and this has nothing to do with the podcast, but I had to mention it. At some very interesting but horribly overpriced antique shop, the only thing I wanted was the only thing I could afford. The store labeled it as a "bandaged tomato on wheels" (verbatim), but I immediately recognized it as Mummato from Attack of the Killer Tomatoes!
This plum-sized figure originally came with a ripcord, but he displays just fine without it. (And perhaps even better, since without the ripcord, it just looks like a monster tomato who is randomly skiing.)
I am very happy with my ridiculous $2 purchase.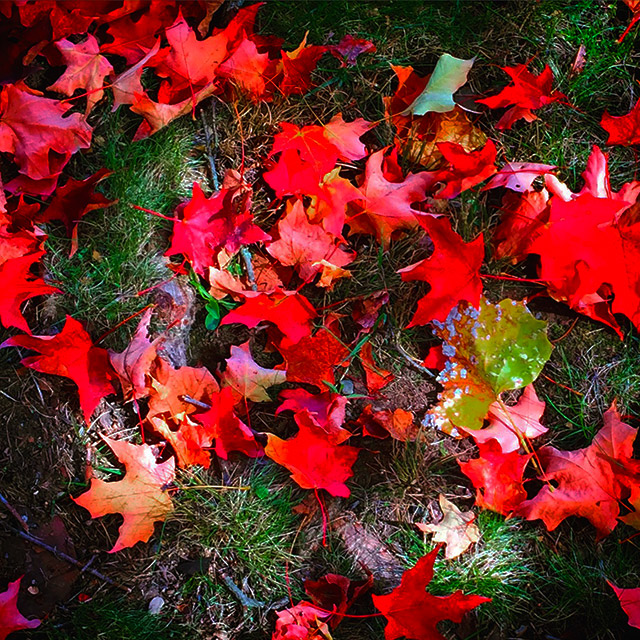 I'm also really happy with the amount of dead leaves with Crayola-level vibrancy currently hitting my neighborhood's sidewalks.
Anyway, last week was kind of dead because I was super busy with a bunch of non-bloggy things, but expect plenty of new content this coming week. I can't waste days! Halloween is too close!!