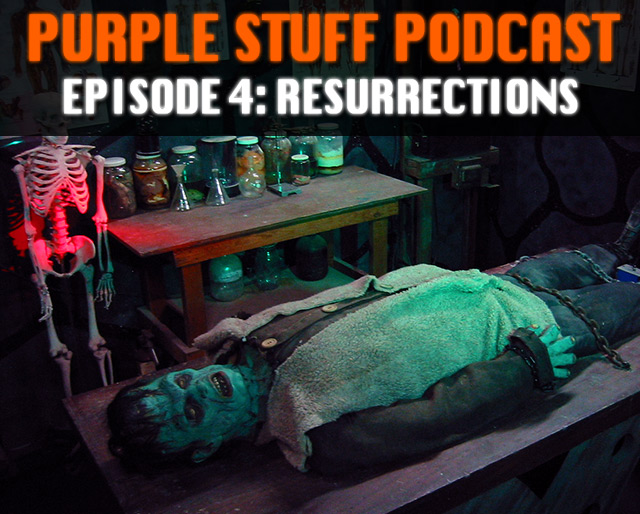 First off, thanks to everyone for checking out and sharing around the launch of the 2015 Halloween Countdown! I love you and it's not platonic.
Now firmly entrenched in the season, me and Jay from The Sexy Armpit are back with the fourth episode of The Purple Stuff Podcast!
This time, we're pretending we have the resurrective powers of Dr. Frankenstein to bring back ANY Halloween thing we want. People! Places! Things! We're covering everything from Rod Serling to Ecto Cooler!
Give us a listen using the player below. You can also access the MP3 directly over here. As a reminder, The Purple Stuff Podcast is now on iTunes and Stitcher!
This episode obviously lends itself to a survey. In the comments section, tell everyone what YOU would bring back if you had the super horror powers of Dr. Frankenstein. (Just make sure it has some tangential tie to Halloween!)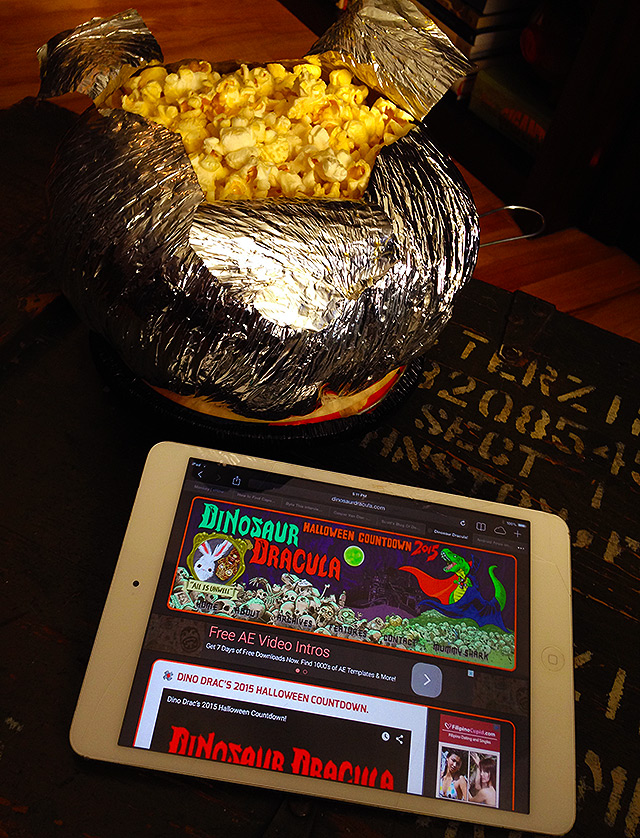 …I'd also implore you to create the right setting before listening. Popcorn, candles and the oldest, rattiest blanket in your house. Follow these directions, and we'll sound a lot better.
PS: It's a full moon tonight. How perfect.
Enjoy the show!