Apparently, my new thing is posting ten seconds before midnight. I've decided to roll with it!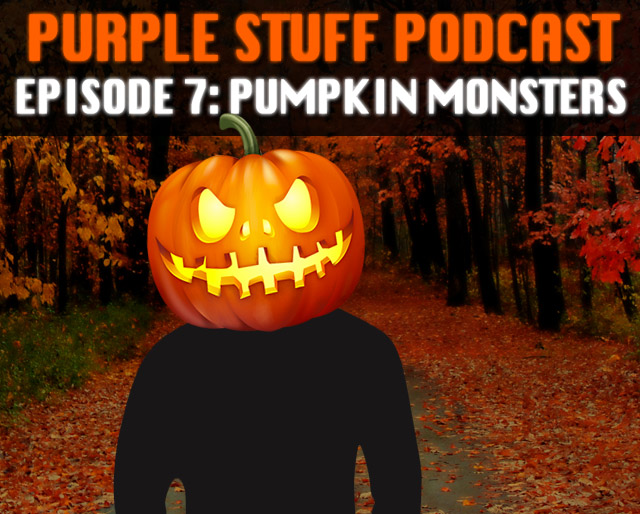 It's time for the latest episode of The Purple Stuff Podcast, with me and Jay from The Sexy Armpit. In tonight's show, we're talking about all sorts of PUMPKIN MONSTERS from all walks of pop culture. Basically, any character that can be perceived — however loosely — to be part pumpkin.
From Sam of Trick 'r Treat fame to Blobkin the Halloween Boglin, I think we hit all of the major ones. Know of any more? Tell us in the comments… or just discuss the weird creatures mentioned in this episode!
You can listen on the player above, or access the MP3 directly over here. As a reminder, The Purple Stuff Podcast is also on iTunes and Stitcher!
Thanks so much for listening!
Enjoy the show, and more importantly, enjoy one of the sad few late Saturday nights of the Halloween season!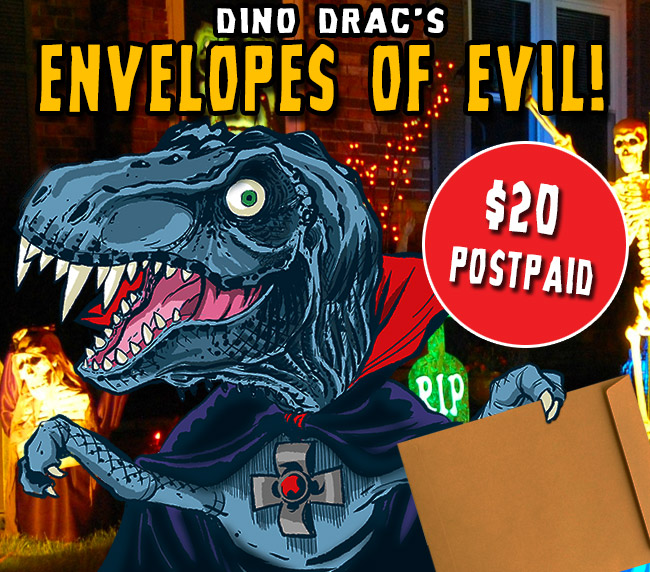 PS: If you missed the news earlier, I'm now selling Envelopes of Evil. They're $20 shipped, and stuffed with spooky nonsense! Get all the details, over here. They're selling pretty quickly, and supplies are limited!