What a perfect night! Noisy crickets, the occasional howling wind, and even a few stray creaks that I've decided to attribute to ghosts. We're days away from October, and I never want this feeling to stop.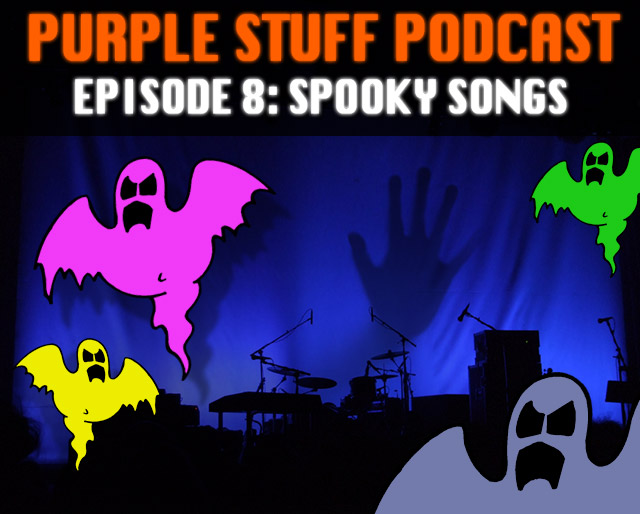 If you're not quite so filled with Halloween spirit, maybe tonight's Purple Stuff Podcast can help! This week, me and Jay from The Sexy Armpit take turns pitching the perfect spooky songs for your Halloween playlists.
I'd normally balk at an hourlong music conversation, but "Halloween" is one of the few "genres" that I'm crazy into. Actually, the hardest part was limiting our podcast playlist to a scant thirteen songs!
(PS: Some of Jay's picks might be new to you, but all of mine are already on the site's Halloween Jukebox… which you can find on the lower-right of this page. I also gotta send much love to Leopardactyl for crafting us a killer new Purple Stuff opening theme! Love it!)
Give us a listen on the player below, or access the MP3 directly over here. Weekly reminder: We're also on iTunes and Stitcher.
Wait, wait!
Before you hit play, make sure you've set the scene. This is a spooky podcast on a late September evening. I demand dim lighting, open windows, a big blanket, and maybe some Totino's Pizza Rolls.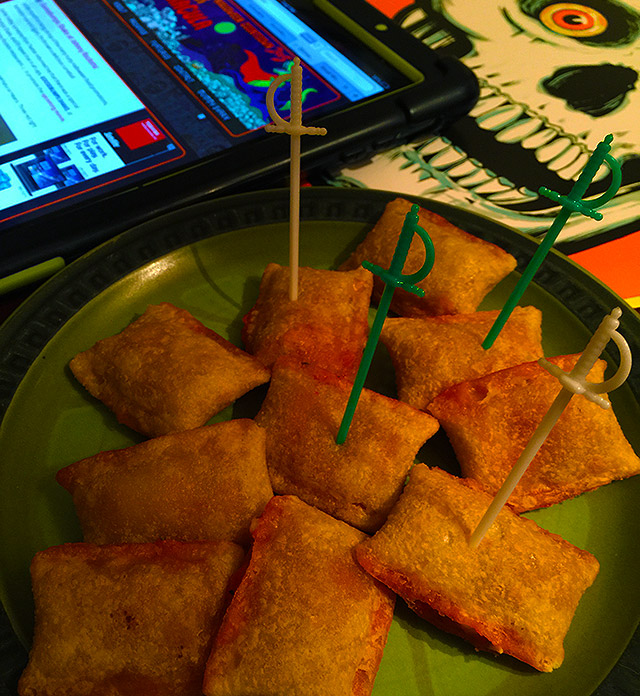 Yes, something like that.
Feel free to talk about your favorite Halloween songs in the comments. (I'll remind you that "Halloween music" is a very broad term — there's a whole lotta stuff that fits!)
Oh, and just for the hell of it, click on any of the buttons above to check out some of Dino Drac's older Halloween articles, which I rarely bother to plug these days. My goal is to make you stay on this site until dawn.
Happy Saturday!