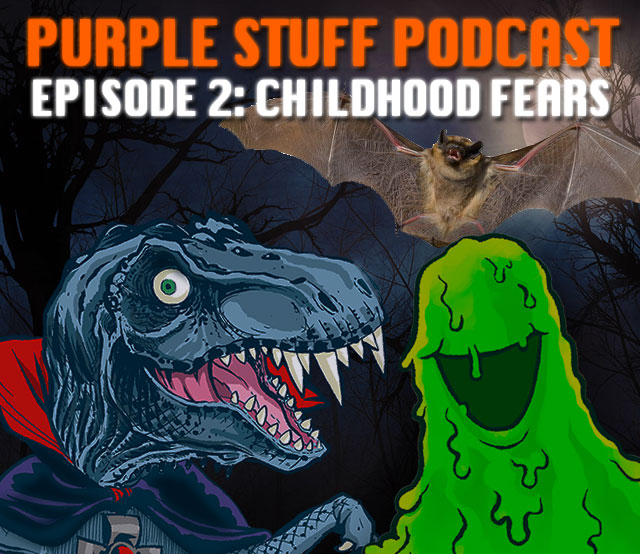 It's time for the second episode of The Purple Stuff Podcast, starring me and Jay from The Sexy Armpit.
I AM SO TIRED. Mad props to any longtime podcasters who edit their raw files, because holy shit is that a slog. My brain is mush. So I hope you enjoy this.
Big, big thanks to everyone who listened to the first episode, which was a surprising hit! In terms of traffic, it pretty much dwarfed all of the stuff I usually do on here. The pressure is on?
In the second episode, Jay and I discuss our CHILDHOOD FEARS. Everything from Freddy Krueger to Gene Simmons to those goddamned Scrubbing Bubbles commercials.
GOOD NEWS: We're now on iTunes! So if you don't see the player down below, check us out there!
…you can also access the MP3 directly over here. Whatever you prefer.
And yes, for those curious, of course we covered the Library Ghost.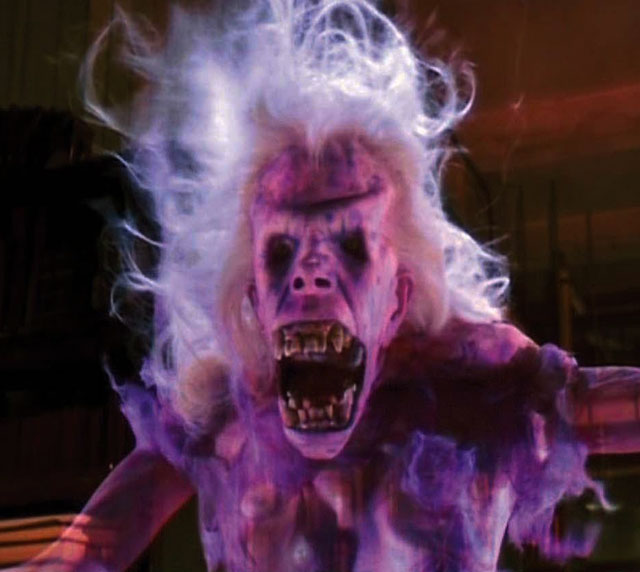 The numero uno childhood fear for a lot of folks, I'm sure.
Enjoy the show! Regularly scheduled Dino Drac stuff resumes next week.
Oh, PS: What were some of YOUR biggest childhood fears? Tell the world, in the comments!