Happy Friday! Here's a new podcast to kick off the weekend. It's about Halloween doughnuts!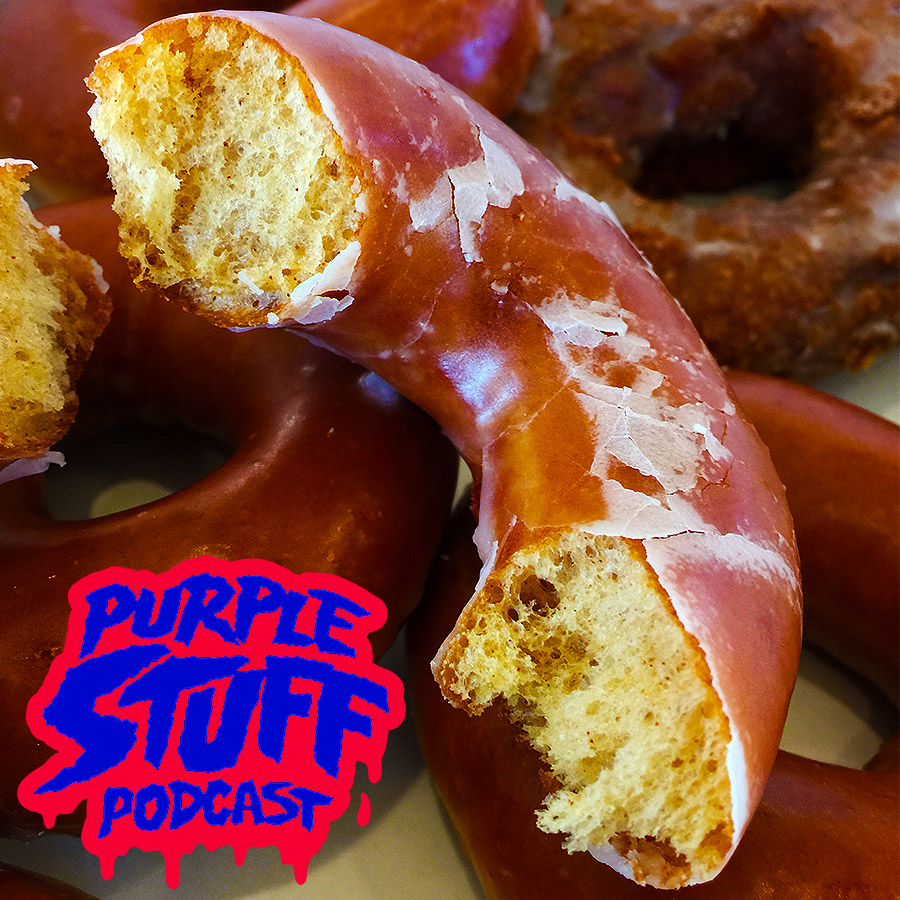 We know we'd promised a regular full-length episode this week, but we had to shift gears to make room for today's once-a-year opportunity. For whatever reason, Krispy Kreme chose today and today ALONE to sell pumpkin spice versions of their classic glazed doughnuts, and there was no chance in hell that we were gonna miss out on those.
…and so, me and Jay from The Sexy Armpit (who is currently off working on his latest Halloween special) were on the road before six in the goddamned morning to hunt down doughnuts. Our mission was a success. To find out how they tasted, give the show a listen:
Click here to hear this week's minisode!
(We also talk about the new movie It, which we saw last night. Tl;dr: It was awesome.)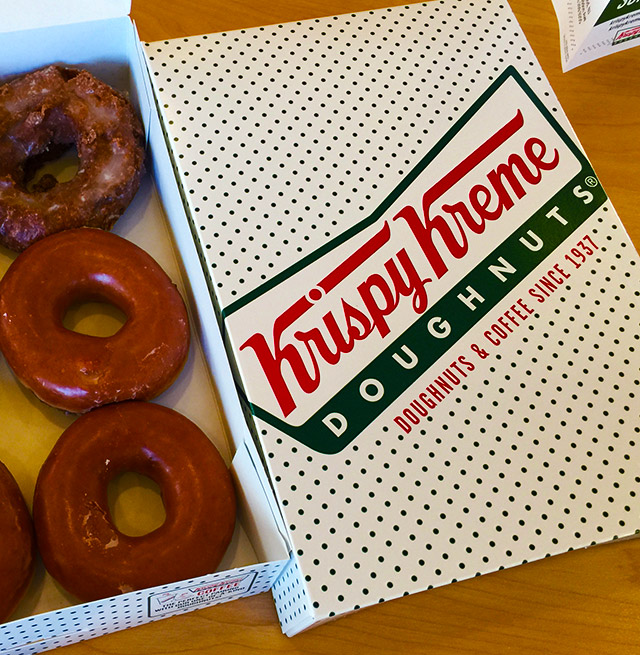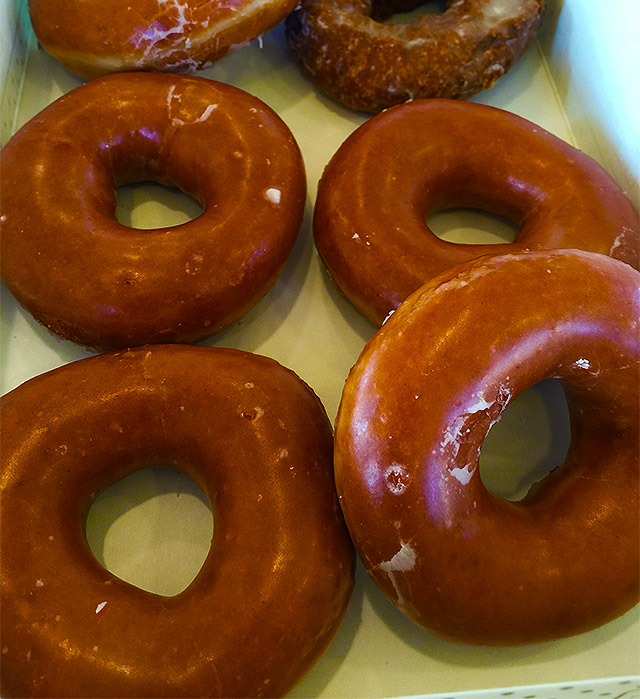 More pictures of the doughnuts, for posterity. Note how they're slightly darker than Krispy Kreme's regular batches.
While the pumpkin spice versions of Krispy Kreme's glazed doughnuts were one-day-only, you can still buy their pumpkin spice cake doughnuts for the rest of the season. (That what the extra bumpy doughnut on the upper right is.)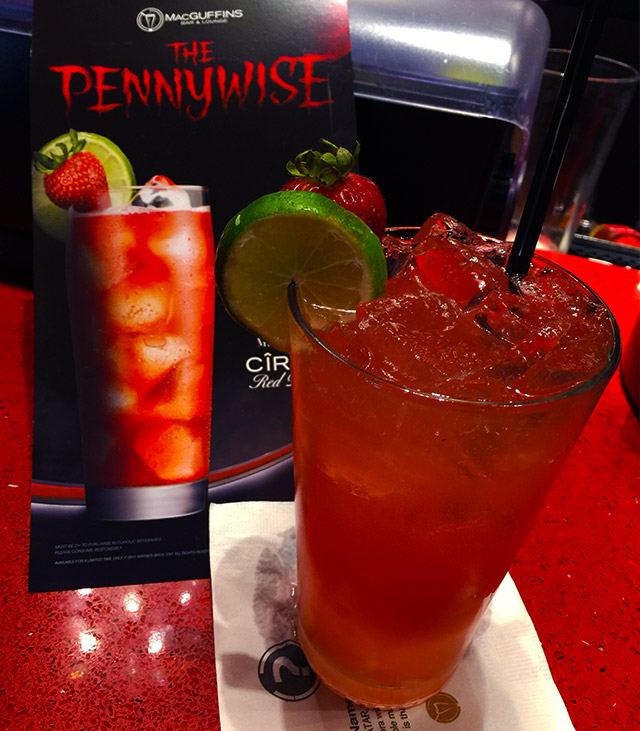 …and here's the official Pennywise cocktail, served up at the AMC theater last night.
Yes, of course I tried it! You'll hear about that on the show, too.
Thanks as always for listening!