Guys, I'm scared. There's only one week left in the Halloween season! No matter how much I do, it never feels like enough. I keep waiting for the presidential mandate that moves Halloween to November 10th.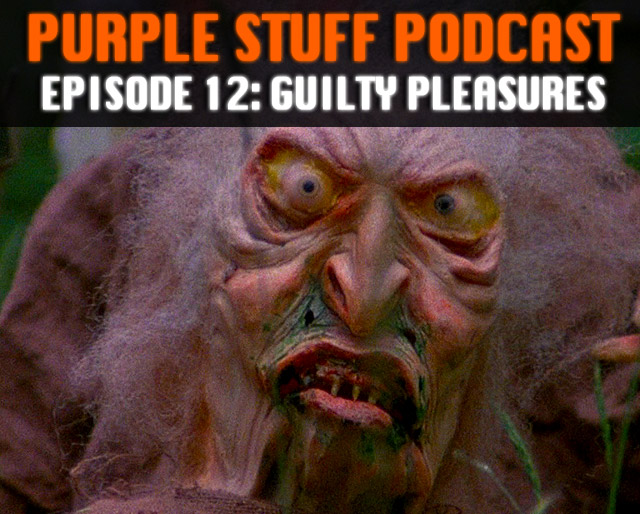 Me and Jay from The Sexy Armpit are incredibly flattered that so many of you have come to count on The Purple Stuff Podcast as part of this year's Halloween celebration. It's been a fun ride! We still have next week's episode to do, and then we have to make the fateful decision about whether or not to continue. (We probably will!)
Today's episode is all about our Halloween & horror-related GUILTY PLEASURES. Stuff we love, even if we know it's not necessarily good for us… or even just objectively good. Stream the episode by clicking the giant play button below!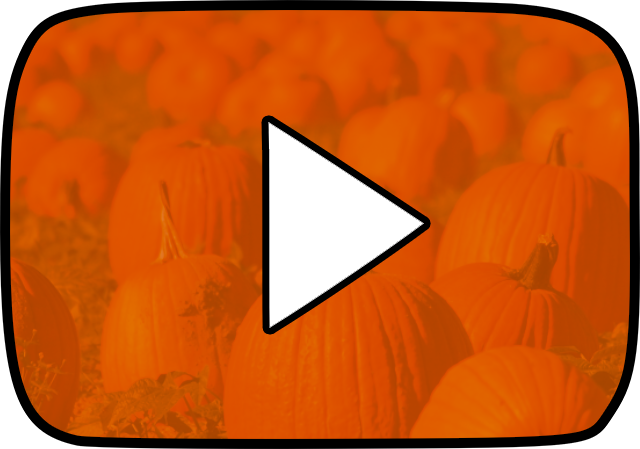 (Click that big play button to listen!)
If you'd prefer to listen on the usual streaming player, click here. You can also download the MP3 directly at this link. As a reminder, we're also on iTunes and Stitcher!
In the comments, feel free to discuss some of YOUR Halloweeniest guilty pleasures. Maybe it's something you love despite its awfulness, or maybe it's just something so random that you're not willing to admit it to audiences that aren't complete strangers. Have at it!
Oh, and since the Halloween season is winding down, I thought I'd take this opportunity to push some older Dino Drac content, all with a spooky theme. Every button down below will take you to some ancient article. Have fun!
Thanks for listening to the show! Enjoy the last weekend before THE weekend!