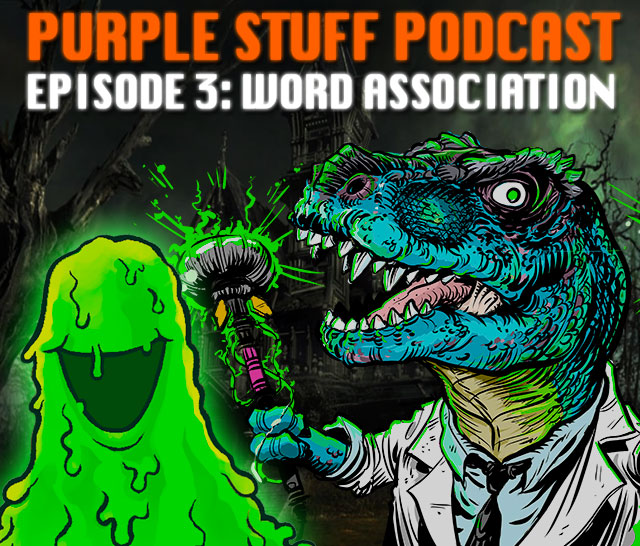 The third episode of The Purple Stuff Podcast is now live! (And I really gotta thank you guys. We never expected this to take off like it has, and the feedback on the first two episodes has been a great motivator for us to gut through the ten billion technical hiccups that seem to accompany our every record.)
This time, me and Jay play a little game of Halloween word association. One of us says a random word, and the other has to think up the first Halloween or horror-related thing that comes to mind. Fun!
You can stream it on the embedded player down below, but if that doesn't work, you can also access the MP3 directly over here. We're also on iTunes and now Stitcher, if that helps!
We have friends in town this weekend, so tonight's episode is on the short side. Apologies to those who would've preferred an extra 20 minutes of us matching scary movies to random adjectives.
Enjoy, I hope!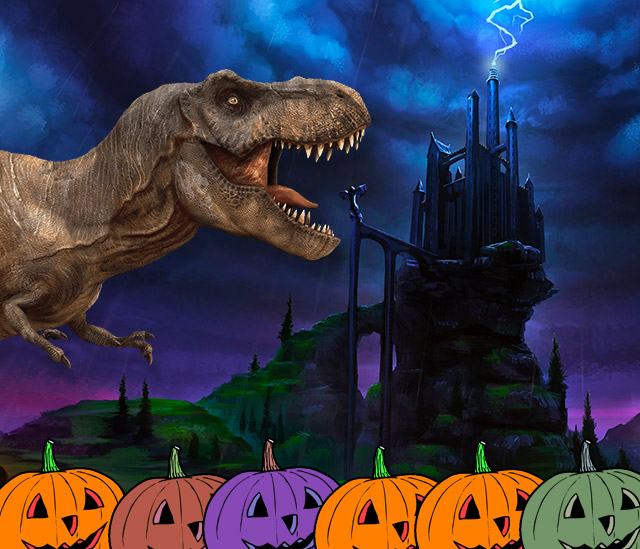 …in other, tangentially related news, Dino Drac's 2015 Halloween Countdown is now LESS than a week away. 😮
I still have an incredible amount of prep work to do, and between that, the Funpacks and the probably ill-timed adventures in learning to podcast, yes, I'm well aware that this hasn't been my most prolific month. I'll make it up to you starting next week… and all through September and October.
GET HYPE.