Remember when watching shows and movies mostly amounted to taking what we were given? We've come a long way from needing a TV Guide!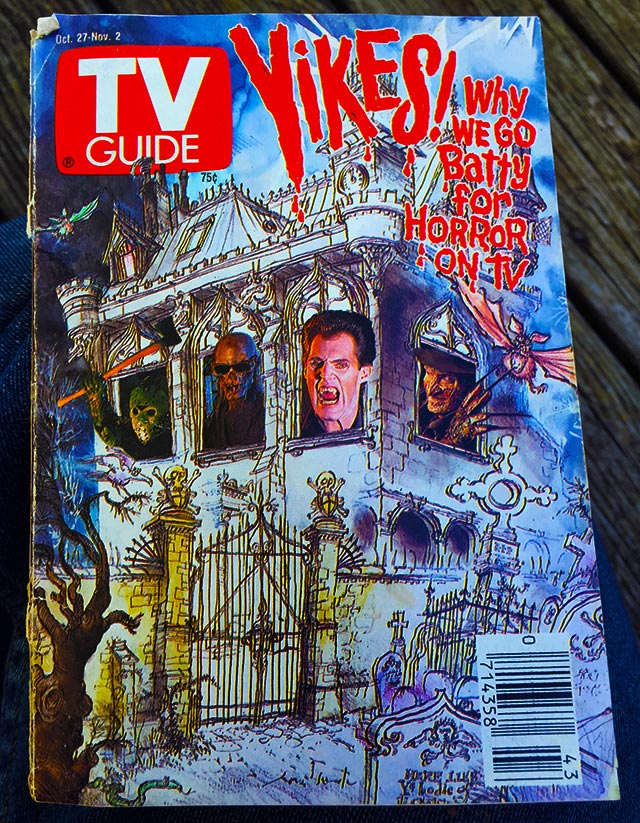 …and yet, I strangely find myself missing that era, back before we had instant access to anything we wanted to see… not to mention an internet that's gone out of its way to archive every conceivable thing that was ever broadcasted. Television just seemed more like an adventure back then — or maybe a slot machine.
The point? I came to be in possession of an old TV Guide issue, covering the last few days of October, 1990. They didn't outright call it a Halloween edition, but considering the cover story about 1990's sudden surge in horror-themed shows, I don't think it's a stretch for me to.
(Click the pages to see 'em big!)
Skimming over the articles — and the ads for cigarettes and Game Boys — I became singularly focused on the TV listings for Wednesday, October 31st, 1990. HALLOWEEN, MOFUGGA.
You can click on the pages above to see for yourselves, but in summary, that was a great day for stay-at-home spooky fans. Tons of horror movies, tons of cartoon specials, and a generous dose of sitcom episodes with a Halloween slant.
I don't have total recall of my television viewing habits, but it stands to reason that I watched several things from these pages on that very day. Course, what I didn't realize at the time was just how MUCH Halloween stuff was on TV, starting in the wee hours of Wednesday morning, and wrapping up before sunrise on Thursday. SO AWESOME.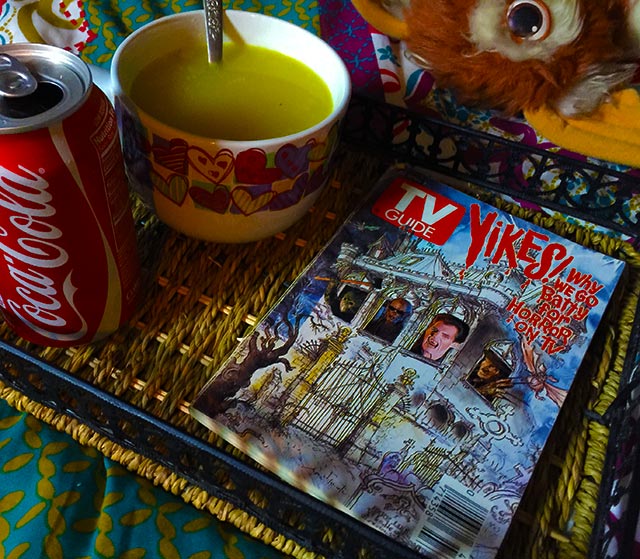 So, it got me to thinking…
October 31st, 1990. That was a Wednesday, so I would've been in school. But let's pretend that I wasn't. Let's pretend that I was home sick that day, gleeful that my fever kept me away from math, but devastated that it also kept me away from trick-or-treating.
Television would've been my only way to celebrate. It would've been me, some Lipton noodle soup, and ten thousand horror movies. I would've hated it in the moment, but remembered it forever. If only it actually happened!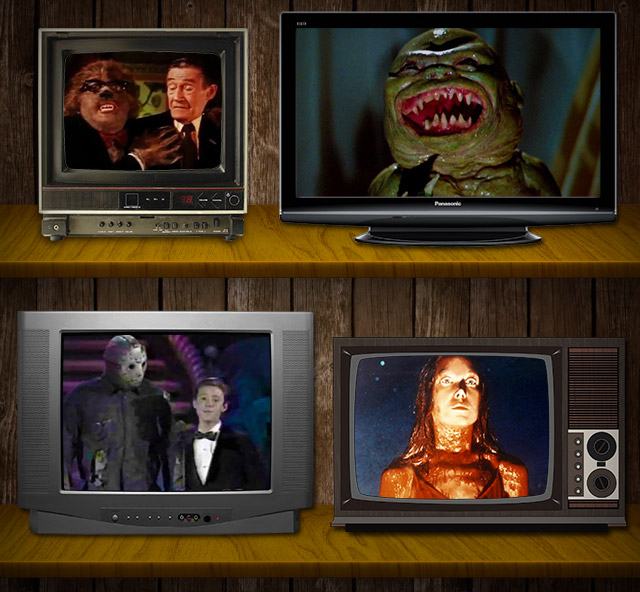 Carefully studying Wednesday's sixteen pages, I imagined myself as a sick-as-hell eleven-year-old. What would I watch?
My answers were naturally dishonest, because even if I wasn't too huge on horror back in 1990, there's no way the me-of-today wasn't gonna blaze over Ghoulies II with an orange highlighter.
I spent far too many minutes on this, eventually building a personalized marathon of sixteen shows and movies. (I willfully ignored the fact that this marathon would've been impossible, since so many of my choices aired in identical time slots. The neat thing about hypothetical games involving old issues of TV Guide is that NOBODY CARES.)
My selects are down below. Titles link to additional info and videos from around the web. Maybe they'll inspire you to rewatch some old favorites, or discover something new!
5:45 AM: THE BROTHERHOOD OF SATAN!
I've never seen The Brotherhood of Satan, but Wikipedia says that this 1971 movie is about elderly satanists with supernatural powers. That sounds like a freakin' incredible way to kick off my marathon. (You know… paralyzed by fear, in complete darkness, when everyone else is too asleep to save the day.)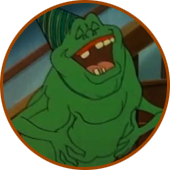 6 AM: THE REAL GHOSTBUSTERS!
This wasn't a special edition Halloween airing, but rather one of the show's standard time slots. I never understood why networks used to bother airing such great cartoons so early on weekday mornings. Did kids really have time to watch them before school? Good thing I'm pretending to be at home with a fever!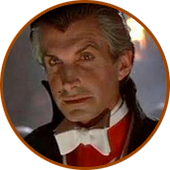 9 AM: LOVE AT FIRST BITE!
A 1979 horror-comedy starring George Hamilton as Dracula, Love at First Bite spoofs through a story about our favorite vamp bride-hunting in New York City. Also starring Sherman Hemsley, as if you needed another reason to watch it. (I can't get over the fact that this aired at 9 in the morning!)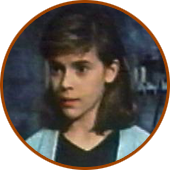 1 PM: THE CANTERVILLE GHOST!
Oh, man. Made in 1986 as a low-fi TV movie, here we have Alyssa Milano running around a haunted castle, trying to help a spooky ghost find redemption. I'd never even heard of this before spotting it in TV Guide. Now I'm obsessed! I love creepy TV movies from the '80s, and I just know that this one will pair nicely with that Lipton soup.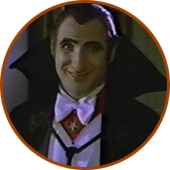 5:30 PM: THE HALLOWEEN THAT ALMOST WASN'T!
Another TV movie, this time from 1979. A sentimental favorite, here we have Judd Hirsch as Dracula, trying to save Halloween from a noncompliant witch. It's total kiddy fare, filled with cheesy monsters, hokey lines and disco dancing. It would kill a party for sure, but it's great fun for the bedridden.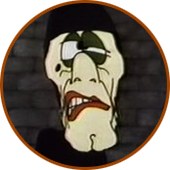 6 PM: WITCH'S NIGHT OUT!
Once considered one of the definitive animated Halloween specials, Witch's Night Out debuted (and looks like it debuted) in 1978. About a witch who wants to make Halloween more meaningful in her own weird ways, the special makes great background scenery at a Halloween party… but also works when you're too feverish to pay close attention to the TV.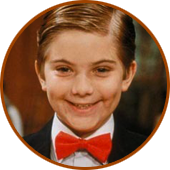 6 PM: GROWING PAINS!
Specifically, this is one of the show's classic Halloween episodes, wherein young Ben crushes on an also-young Candace Cameron. The climax takes place at a badass '80s sitcom Halloween party, where every kid apparently had a $200 costume budget. Not an oft-mentioned episode, but it's definitely one of my faves.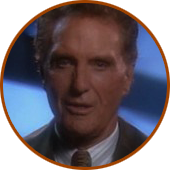 7 PM: UNSOLVED MYSTERIES!
Hey, I wouldn't miss this on any day, so of course I wouldn't miss it on Halloween! Judging by TV Guide's description, this was just a regular episode, but one with a ghost-themed segment. Yes! (You'll note based on my next several picks that Robert Stack had a lot of competition in this time slot. In 1990, 7 was the witching hour!)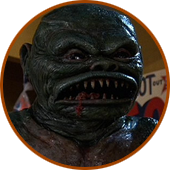 7 PM: GHOULIES II!
My favorite from the Ghoulies series, and really one of my favorite "creature features" of all time. Everyone who loved the VHS art from the first movie but was disappointed to find it relatively dry on the monster front must've treasured the sequel, which was absolutely full of the titular creatures. It's schlocky and dumb, but so damn fun.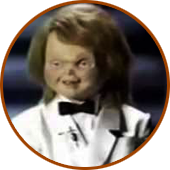 7 PM: THE HORROR HALL OF FAME!
A famous and infamous spin on "real" awards shows, The Horror Hall of Fame was played straight…. despite featuring such guests as Chucky the killer doll. Hosted by Robert Englund and existing mostly to promote that year's horror movies, this was a truly blessed special that no horror fan can afford to miss!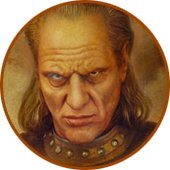 7 PM: GHOSTBUSTERS II!
The me-of-today would never pass on a chance to watch The Horror Hall of Fame, but the me-of-1990 absolutely would've given the 7 PM slot to Ghostbusters II. Vigo! Pink slime! Slimer's face turn! This movie had it all, and nobody can tell me otherwise. (If nothing else, I at least would've watched until the Scoleri Brothers had their moment.)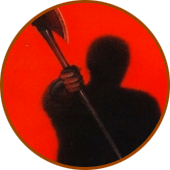 8 PM: NIGHTMARE ON 13th FLOOR!
This TV movie actually premiered on that exact night, on the USA Network — which, at the time, really knew how to nail it on Halloween. I've never seen it, but it's apparently about an axe murderer plying his trade from some old building's unlisted thirteenth floor. Sounds like the perfect thing to watch just after the sun goes down!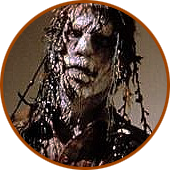 9 PM: CREEPSHOW!
I prefer the sequel in so many ways, but that segment with Sea Zombie Ted Danson still makes the original an always-watch. Besides, I have a special affinity for Creepshow, since it's one of the few horror movies that I saw long, long before I was ready to handle them. (I also quite like watching Stephen King turn into a pile of moss.)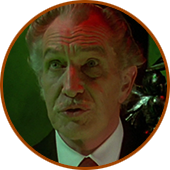 11 PM: THE MONSTER CLUB!
A 1980 comedy with Vincent Price and John Carradine (!!!), I knew nothing about this movie before tonight. Apparently, the title was not misleading, as much of the film really was set in a club full of hideously cheesy monsters. Since I'd surely be drifting in and out of consciousness by this point, it sounds like the right pick to guarantee weird dreams.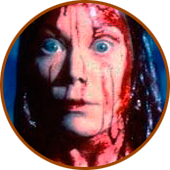 11 PM: CARRIE!
Still love this movie. Still find it super effective. Still think Sissy Spacek did things with that character that nobody else could've. (And just think about how many times you've seen other movies and shows try their hand at a Carrie-esque outcast, powers aside.) Granted, it's not the most Halloweeny movie around, but going to bed scared is on-point enough.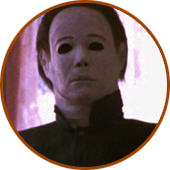 2 AM: HALLOWEEN 4!
Virtually all of the Halloween movies that existed up to that point aired on this night, and while I could've chosen to end the marathon with my more-beloved Halloween III, the fourth installment just has the perfect energy for October 31st. (Funnily enough, with almost every slasher franchise, the ones I'd pick to watch on Halloween proper are far from my favorites in their respective series.)
Whew! Okay, in reality, I don't think I could handle that much television in one day. But what a nice thought! Tons of pillows, tons of Ritz crackers, and tons of Michael Myers.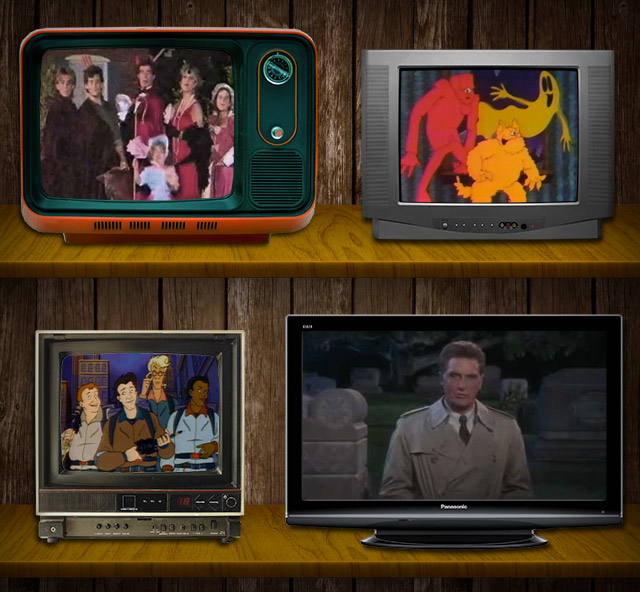 Your challenge? Click the TV Guide pages way up above, and figure out what you would watch. Feel free to tell the world, or at least a ridiculously tiny portion of it, in the comments!
PS: You can stay up to date with Dino Drac by liking it on Facebook or following me on Twitter!