We're less than a week away from Thanksgiving. It's one of my favorite days of the year, full of food, family and a weird ass parade where people ooh and aah at big-eyed kaiju balloons.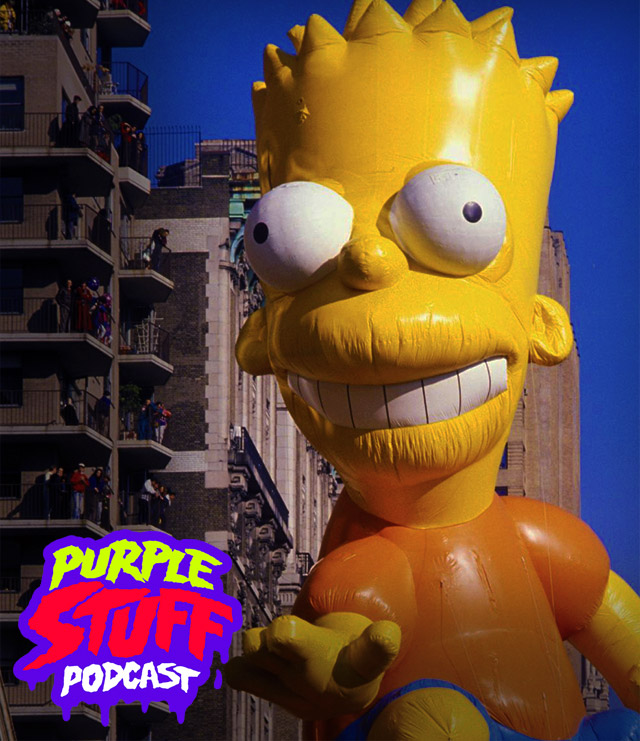 Me and Jay from The Sexy Armpit wanted to continue our tradition of reviewing ancient Macy's Parades every November. We tackled the 1994 edition last year, and while I wasn't sure if we'd be able to find one that topped it, this parade at least comes close.
Sooo, let's dive deep into the 1990 Macy's Thanksgiving Day Parade, featuring everything from a giant Bart balloon to a live-action Ninja Turtles concert. It's a winner, folks:
Click here to listen to this week's show!
Thanks so much for your ears, and for sharing the show around. The Purple Stuff Podcast is also on Patreon, for those who wanna support it. If you do, you'll get access to exclusive bonus shows, every month.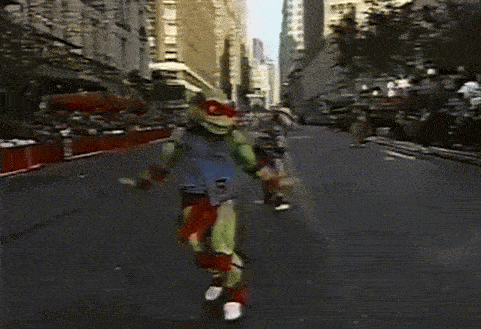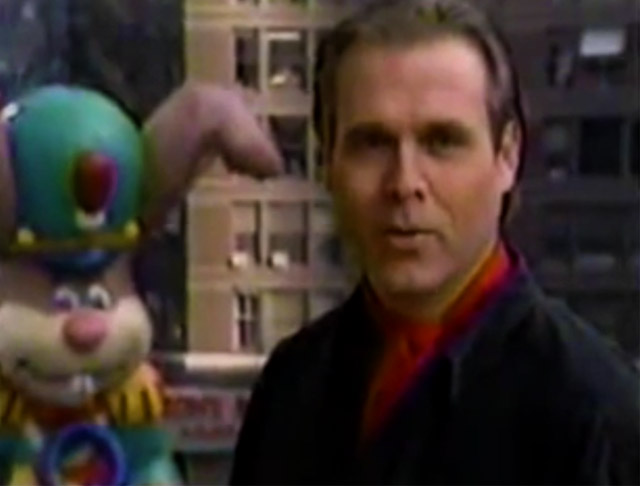 As for the 1990 parade, a couple of nice folks have uploaded the whole damn thing to YouTube. Give us a listen, and then watch it back — you'll see that we weren't exaggerating about any of the awesomely strange moments!
Enjoy! We hope this extra show adds a little spice to your holiday week.