Start your spooky September weekend with a ten-minute Dino Drac video about ninja costumes:
Naw, it's about more than just that. I'm thrilled to debut my big dissection of a Halloween-themed Woolworth circular from 1988, absolutely STUFFED with everything that made the Octobers of your childhood great.
We're talking about costumes, candy, some kind of weird laughing doll, and even a big batch of horror movies on VHS. I'm very happy with how this one turned out, and I hope it gives you all kinds of haunted fuzzies.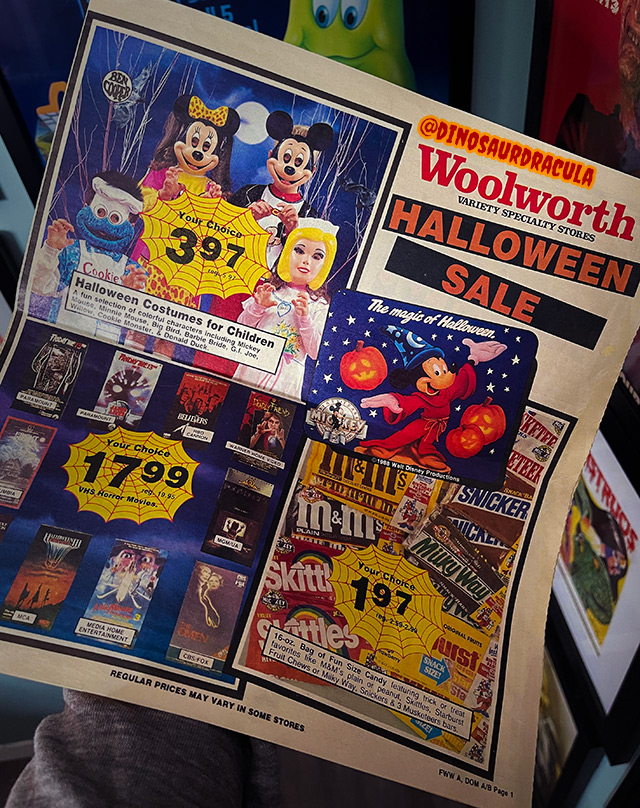 Enjoy the vid! (And if you do, please share it around!) Have a great weekend, and remember to stop by Dino Drac's Daily Halloween Thing every night, too!