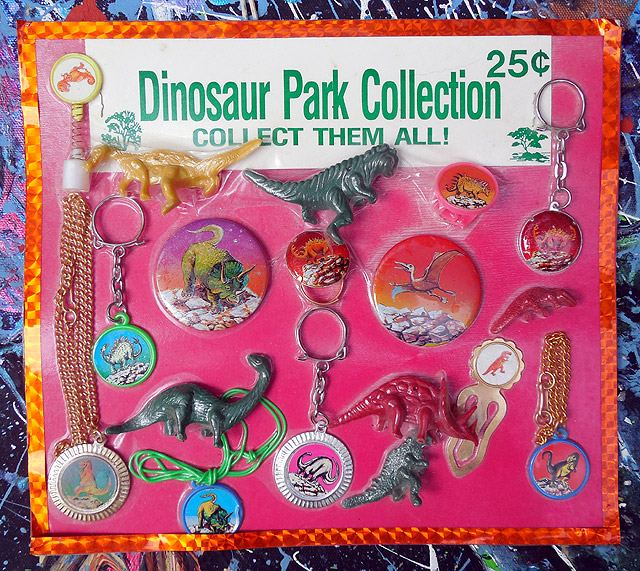 Vintage Vending continues with the Dinosaur Park Collection, an assortment of cheap dinosaur stuff that probably isn't at old as it looks. The title has to be a nod to Jurassic Park, right? If so, this collection would've been from around 1993.
Jurassic Park spiked interest in dinosaurs across the globe, but even as a kid, I remember mentally scoffing at those Johnny-Come-Latelies. I didn't need Spielberg to fall for dinosaurs. I was already there, man.
Even by vending machine standards, these prizes were on the rough side. Quarters didn't grow on trees, and you had to really like dinosaurs to spend one on this collection. Personally, I wouldn't have stopped until that strange wrinkly tyrannosaur was all mine. Read More…
This is a wrestling post. If you're not interested in wrestling, it's also a cereal post. If you're not interested in wrestling or cereal, well, I'm pretty zooted, and this could end up becoming a play-by-play of Roald Amundsen's 1903 search for the Northwest Passage. Or maybe a tribute to my favorite shape, the enneadecagon. Stick around!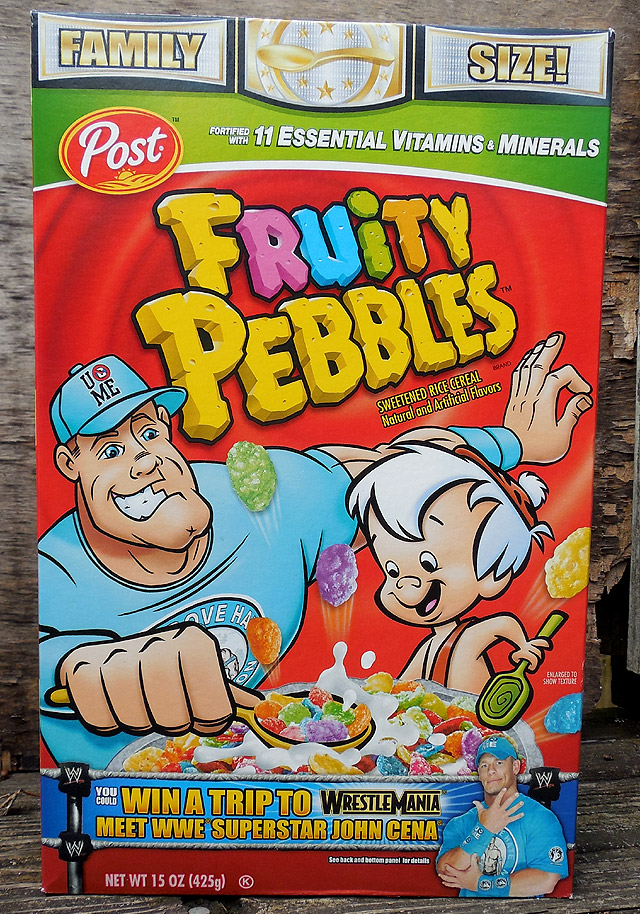 Current WWE champion John Cena has been immortalized on boxes on Fruity Pebbles cereal, forming an unholy alliance with Bamm-Bamm Rubble. Rising through the tag team ranks, their formula is simple but effective. John brings the strength, and Bamm-Bamm brings a hypnotic spoon that lulls their opponents into a waking sleep.
It's no big deal to us, but trust me, when today's youth waxes nostalgic on the Dinosaur Draculas of tomorrow, they will be posting about John Cena's Fruity Pebbles. They will never forget this box, or the strange events that led to its creation.  Read More…
It's Saturday morning! Your favorite part of the whole week!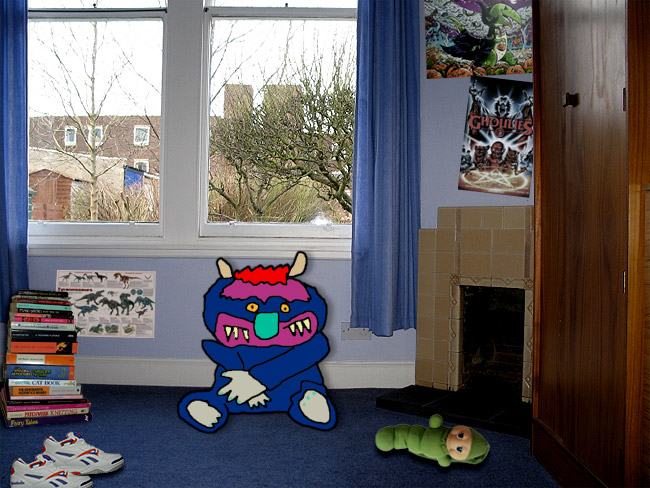 You wake up bright and early. Earlier than everyone else in the house, that's for sure.
The skies are dim and grey, and there isn't a peep in the whole neighborhood. You wish it would stay like this forever. Just picture it. An endless Saturday morning, where the only thing to do is nothing at all.
But do you seriously still sleep with a Glo Worm? Your secret is safe with the world.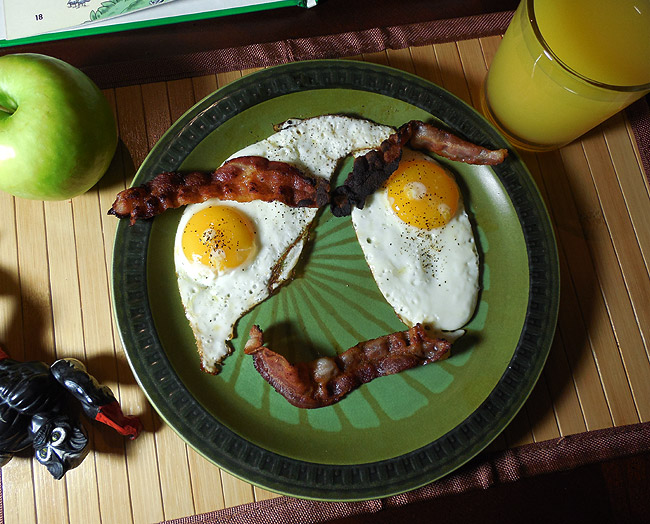 Since everyone else is still snoring, you make yourself breakfast. You're not a very good cook, but you do your best.
Countless movies have made you cherish the "bacon and eggs face," but yours didn't come out quite right. Yours seems pretty upset about something.
Bet it's because you burned the bacon. Dude, you're supposed to cook that on medium heat. Say it with me. ME-DI-UM. Read More…

Guys, I made you lunch. You better eat it. It's a sin to waste food.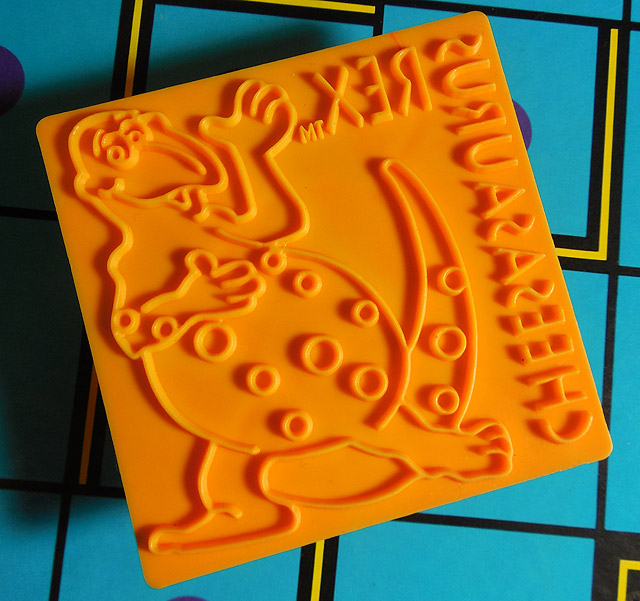 See that? It's a Kraft "Singlestamp" cheese cutter, with a Cheesasaurus Rex theme. If you'll recall, Cheesasaurus Rex was Kraft's beloved Macaroni & Cheese mascot back in the '90s. He was big, he was orange and he was very possibly made of cheese.
I hope you loved him. Your reaction to what I've prepared for you completely depends on it. Read More…