It wouldn't be the holiday season without piles of ridiculous junk food to obsess over: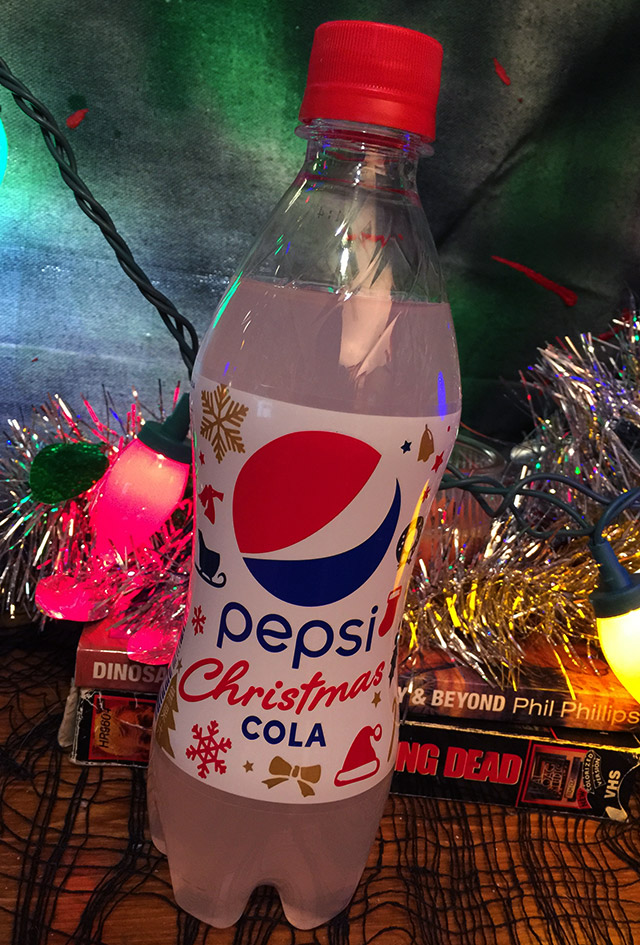 Take this, for example. PEPSI CHRISTMAS COLA. It's pretty much a direct sequel to Pepsi Halloween Cola, right down to the sad fact that you'll need to import it from Japan and spend way more on shipping than any bottle of soda is reasonably worth. (I don't care!)
Learn all about this festive new beverage in today's video:
If you'd like to try Pepsi Christmas Cola, you can find a number of sellers online, but I used the always-reliable NapaJapan.
(If paying for overseas shipping is a bridge too far, there's always Mountain Dew Holiday Brew and Salted Caramel Pepsi… but we'll save the story about those for another day.)
Hope you enjoy the vid!
Here's my recipe for stuffed mushrooms, which has gotten a surprising number of requests. Like at least three.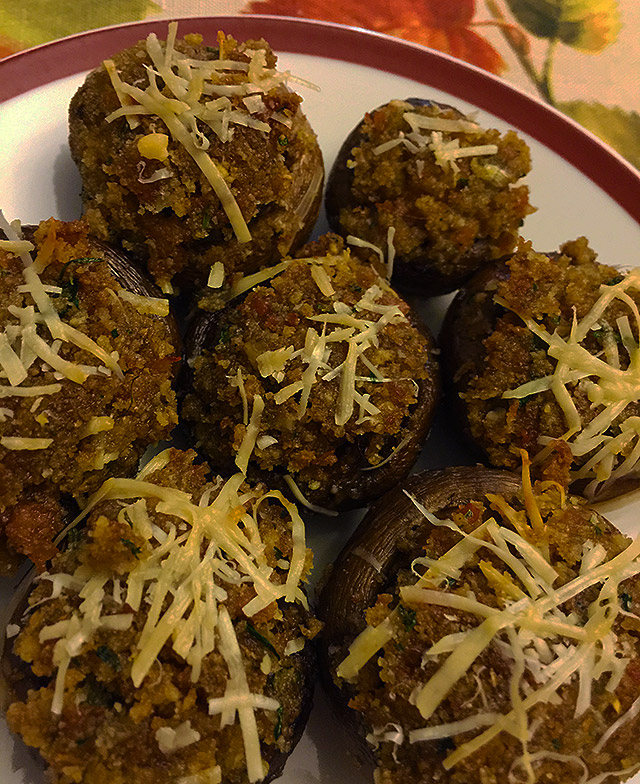 I make these for Thanksgiving and Christmas every year, because my habits are my comforts and if you fuck with them you die. (And also because it's one of the few dishes my family completely trusts me with.)
You can take my directions as general guidelines. The beauty of stuffed mushrooms is that they're incredibly hard to get wrong, no matter what you do to them. Do not fear the stuffed mushroom. Read More…
I've curated another batch of ancient Christmas commercials. Keep reading if you enjoy Chicken McNuggets, Chex Mix and copper top battery testers. Don't if you don't.
McDonald's: Scrooge's Christmas! (1984)
Ebenezer Scrooge is so giddy over Chicken McNuggets that he drops his usual humbuggery to become the host with the most, pushing McNuggets on everyone from Santa Claus to semi-transparent ghosts.
Okay, THAT IS THE GREATEST.
This was just one of several McDonald's commercials that presented Chicken McNuggets as the go-to appetizers for holiday parties. I've not once seen that happen in real life, but as a kid, the idea fascinated me.
Whenever I imagined adults celebrating Christmas, it was basically the office party from Scrooged, but with 20-packs of Chicken McNuggets all over the place. It still sounds like bliss. Read More…
It's been a blink-and-you'll miss-it holiday season so far. Thanksgiving is in less than a week and Christmas is barely more than a month away. I can't stand it.
Maybe I've been spoiled by those three month Halloween celebrations, because I feel like I don't even have time to listen to Wham sing their song. Guess I should try to stop and smell the roses, and hope that the roses smell like peppermint.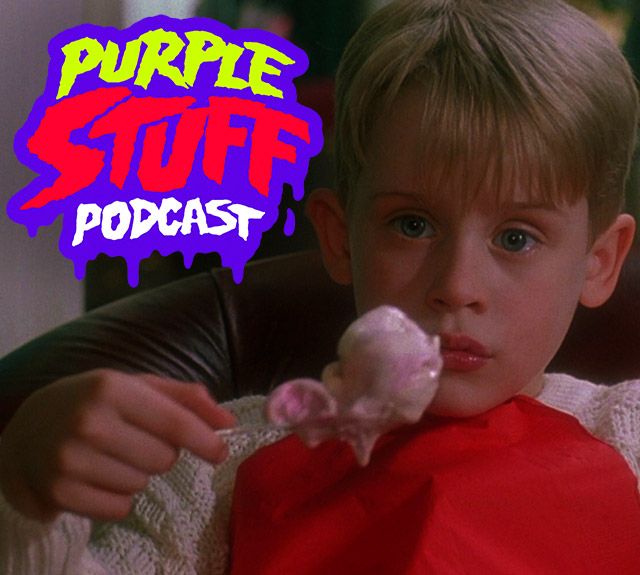 The good news is that I'm finally over the hump with this uncharacteristically busy November, and ready to let Dino Drac glow red and green on a more frequent basis. (Just in time for 106.7's annual switch to Christmas music — yes!)
Let's get this party started with a brand new episode of The Purple Stuff Podcast! This week, me and Jay from The Sexy Armpit pay tribute to Home Alone, one of our favorite holiday movies. (And really just one of our favorite movies period.)
We tackle ten awesome things about the movie, and almost none of them are super obvious. From Buzz's amazing bedroom to Little Nero's delicious pizza, it's an hourlong Home Alone love fest.
Give us a listen by clicking the giant, ugly play button down below!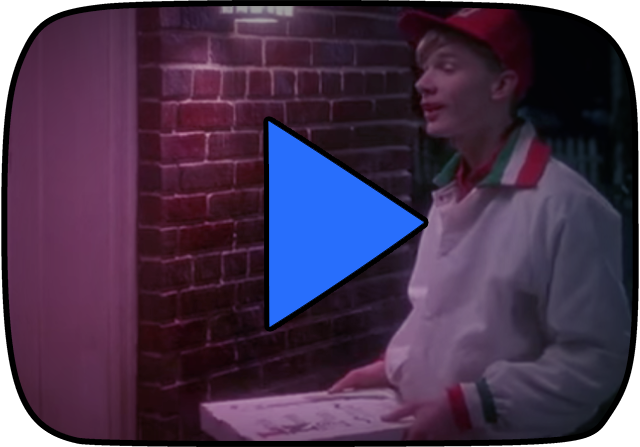 You can also download this week's episode by right-clicking here.
Thanks a ton for listening! If you like the show, be sure to share it with your friends. (Assuming you have friends who might also like the show. If you only have friends who would hate us, you can skip that part.) Read More…