We like to live dangerously, so we're dropping this year's Halloween episode of the Purple Stuff Podcast with like, ten seconds left between now and October 31st. That's so metal.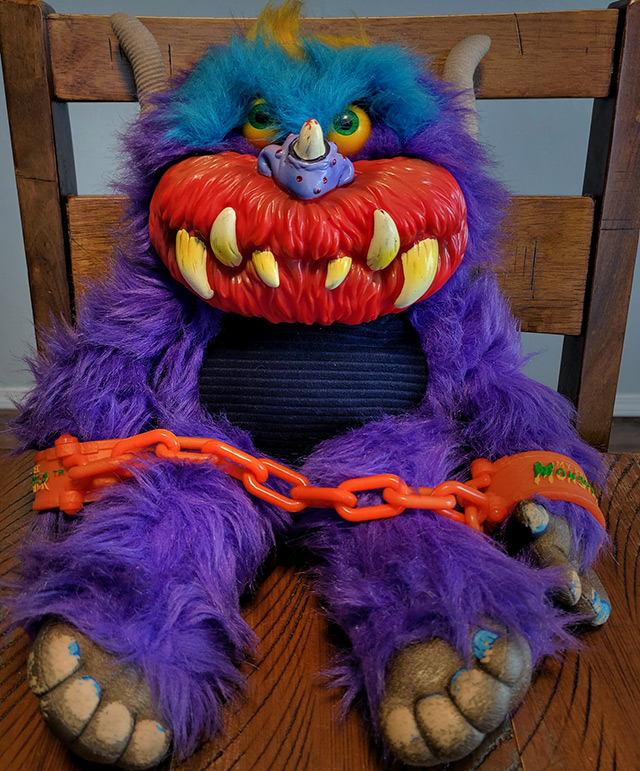 After the success of last month's 1990s Halloween eBay dig, we decided to do a sequel! (Or maybe it's a prequel?) Join us for another eBay dig, this time to yank out some of the best and weirdest Halloween & horror items from the 1980s!
We had a blast with this one. There was just so much to choose from! We tackled everything from old monster dolls to obscure horror movies to some random skeleton who spits Play-Doh out of his eye sockets. What fun!
Click here to listen to this month's show!
…or find it on Apple, or Spotify, or wherever else you listen to podcasts.
As a reminder, the Purple Stuff Podcast is also on Patreon, where you can grab an exclusive bonus show every month. (And gain instant access to DOZENS of older bonus shows.) October's is gonna drop this weekend, so join up now to hear it!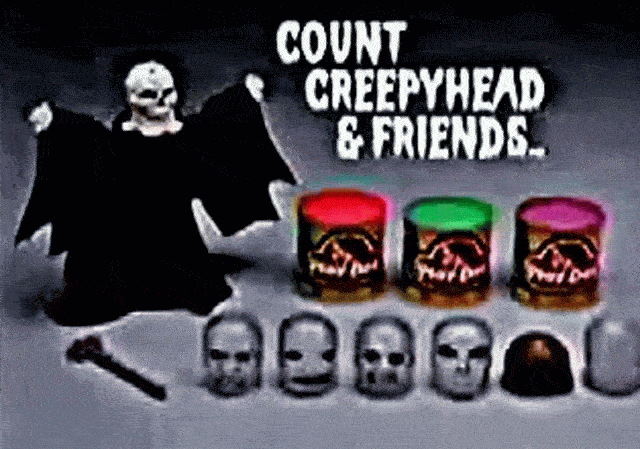 Stop reading if you're avoiding spoilers, but below are all of the specific auctions we'll be discussing on the show. These links will eventually die, so if you're hitting this post in May of 2025 or something, don't bother clicking.
1. Elvira's Halloween Hotel Treat Bag!
2. Beastur from My Pet Monster!
3. Count Creepyhead Play-Doh Set!
4. Hallmark's "This is My Costume" Shirt!
5. Real Ghostbusters Doorknob Cover!
6. Rude Ralph!
7. Deception of a Generation VHS!
8. Hobgoblins VHS!
Thanks for listening, and for spending another Halloween season with us! We started hitting the haunted bag back in July, so we hope our last four episodes (eight if you're on our Patreon) added a little something to your spooky season.