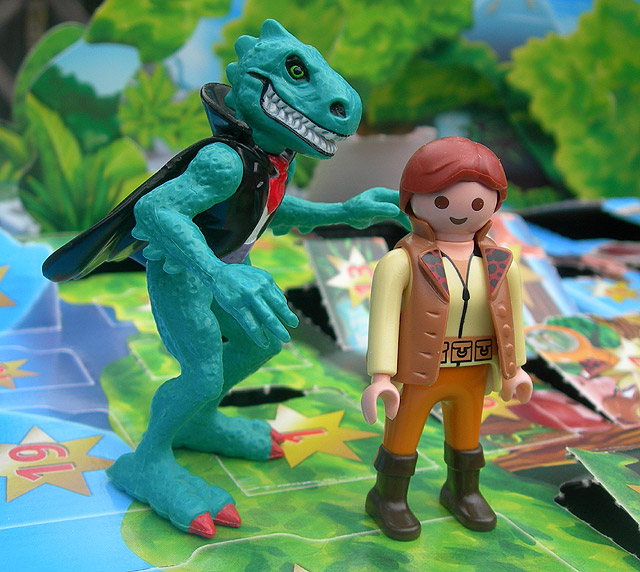 Expecting more disappointment after that hideous stretch of tree parts, Dino Drac is pleasantly surprised by today's gift.
Meet Safari Woman, a fiery brute who may actually just be a statue.
"She's not moving! She's not moving at all!"
Actually, Dino Drac, she is moving. She's just doing it really slowly. Not sure why.
"This is stupid! Should I push her?"
I tell Dino Drac to give her some time. After all, Safari Woman had been trapped in a box for weeks, with what was assuredly limited oxygen. And that says nothing of the emotional effects.
"But the guy we got on December 1st was fine when he came out. I'm going to push her!"
I'm quick to admonish him. I've seen the power of these Playmobil women. There's no reason to risk being blasted with fluorescent lightning just because my dinosaur has a sick obsession with pushing people.
"Can I at least rename her? I see her more as a Gracie."
Fine, fine. She's Gracie. Now step away.