Get set for the shocking return of Dino Drac's ENVELOPE OF EVIL! This is the sixth one I've done, and by far the most extravagant. Actually, it's one of the most extravagant packages I've ever put together for anything I've sold on the site. And it's all super spooky!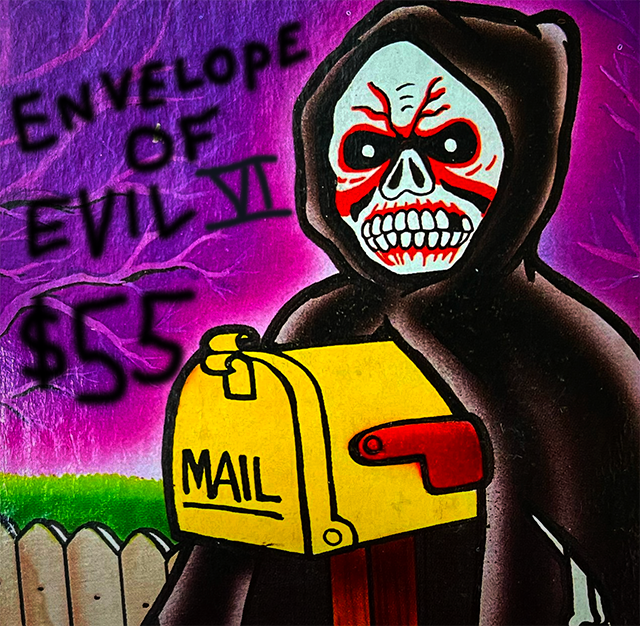 The latest Envelope of Evil costs $55, and that includes shipping via Priority Mail to anywhere in the United States. (I can only sell within the United States, sorry!) This is a higher-than-usual price, but once you see how much insane eerie nonsense is packed in these, I hope you'll agree that it's still a bargain!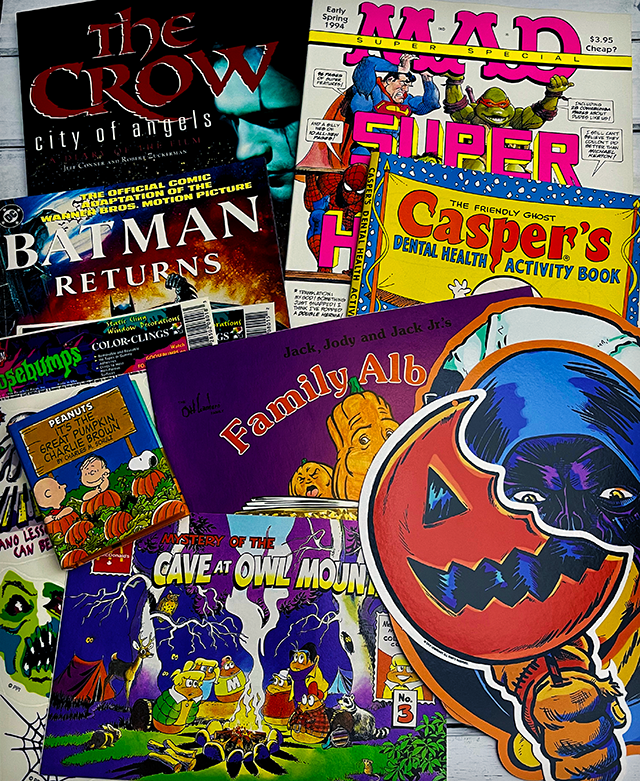 You will get EVERYTHING shown above – practically an entire Halloween-themed library, PLUS some way cool decorations to make your place look festive/frightening. Everything from graphic novels to storybooks to comics to coloring books and beyond, CRAMMED into a Priority Mail envelope and shipped directly to your door.
Oh, and I should mention that literally every single thing in this package is deadstock. NOTHING has been read or used.
These, obviously, are in limited supply, and once they're gone they will never be restocked. Zip to the bottom for ordering info, or keep reading to learn about everything in Dino Drac's Envelope of Evil VI!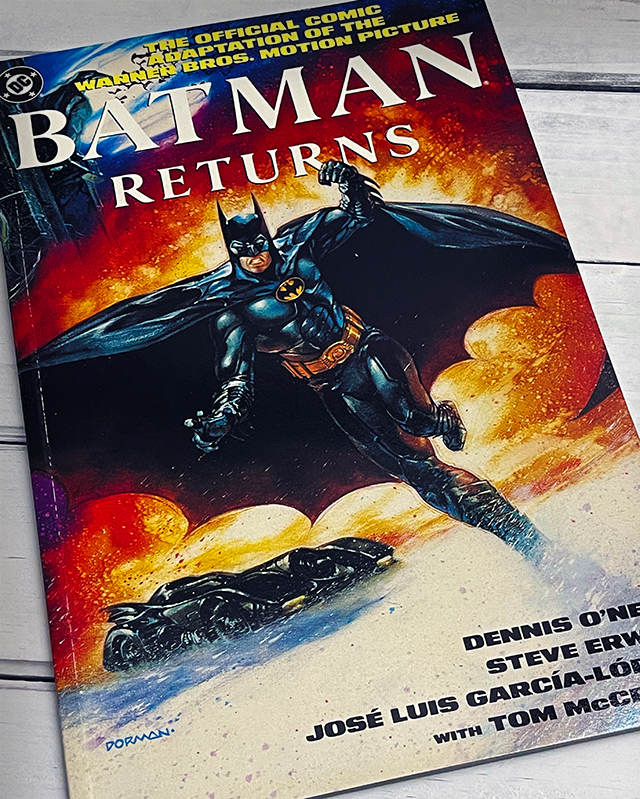 From 1992, you'll each receive the official comic adaptation of Batman Returns! These slick graphic novels are in perfect condition. I know that Batman Returns is traditionally considered a Christmas movie, but I mean, it's the story of a guy dressed like a bat doing battle with a sewer mutant who wants to kill children. I think it gets a pass for Halloween.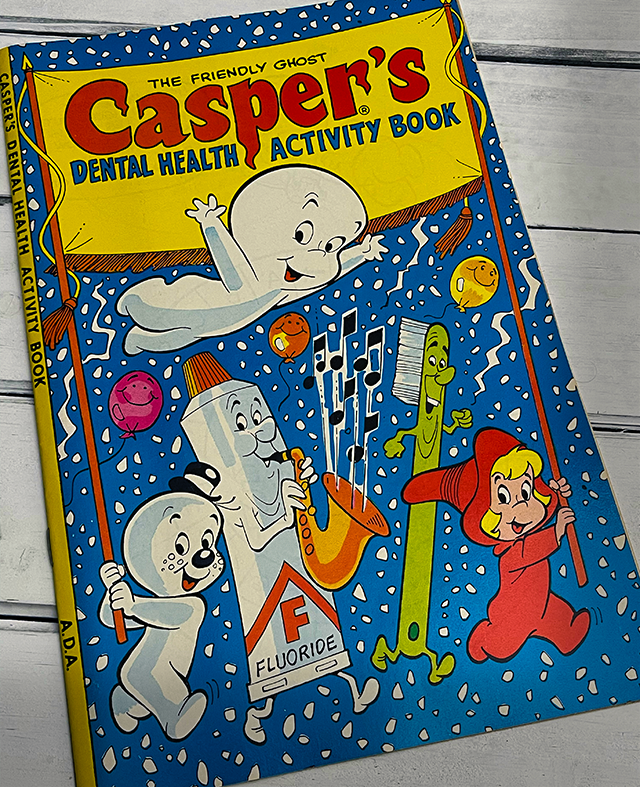 From 1977 (wow), you'll get Casper's Dental Health Activity Book, which is basically a comic book, but one stuffed with games and puzzles, all in the name of dental care. It's on the goofy side, and I mean that in the best way possible!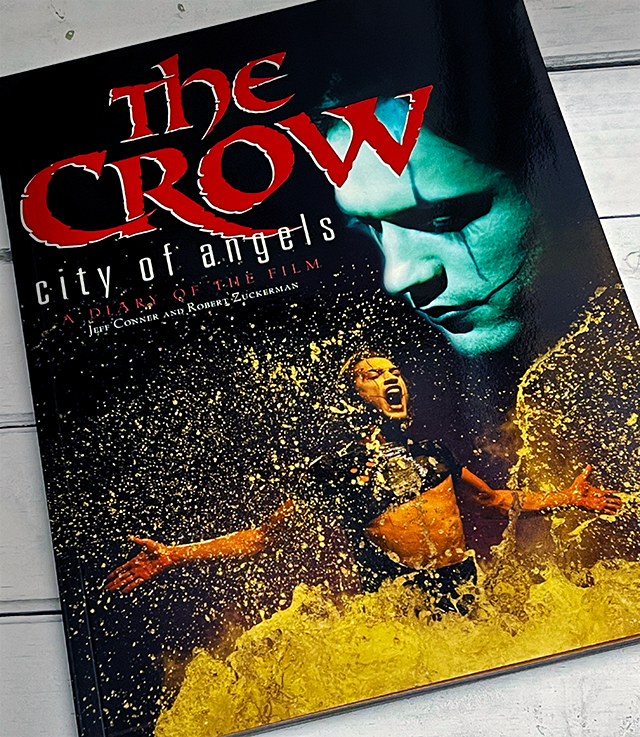 From 1996, you'll all get a SEALED copy of The Crow: City of Angels – A Diary of the Film, which while softcover still carries the air of a coffee table book. This is the complete story of the movie's production, and is gripping as hell. One warning: There is some graphic content in this book, so I'd have to rate it for mature audiences only.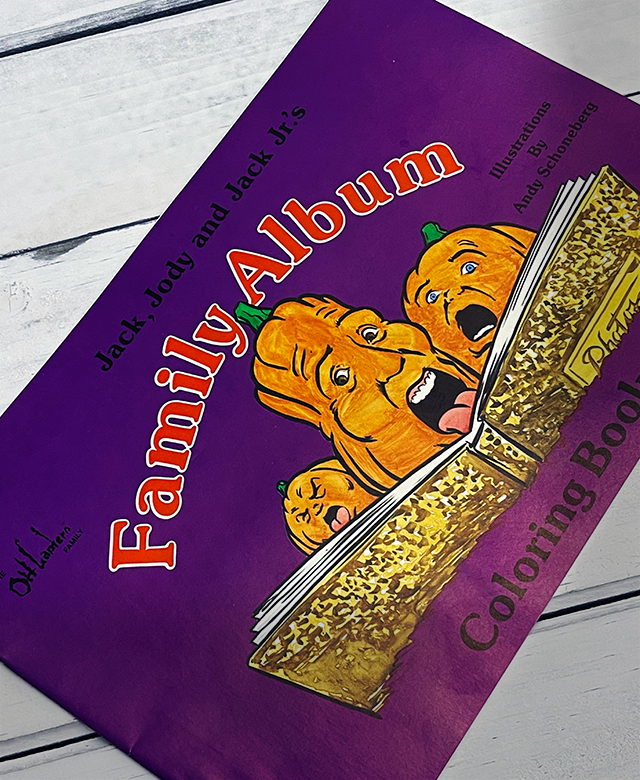 Remember those "Oh Lantern" pumpkins from Todd Masters? The foam jack-o'-lanterns with the weird faces that were all the rage in the '80s? Well believe it or not, the brand somehow scored its own little coloring book!
From 1988, you'll get a copy of The Oh Lantern Family Album, which I still cannot believe is a thing that really existed, let alone something that I'm able to share with y'all in 2023. I don't know where these lightweight books were sold, but my best bet is that they were offered through the Scholastic Book Club in elementary schools. So cool!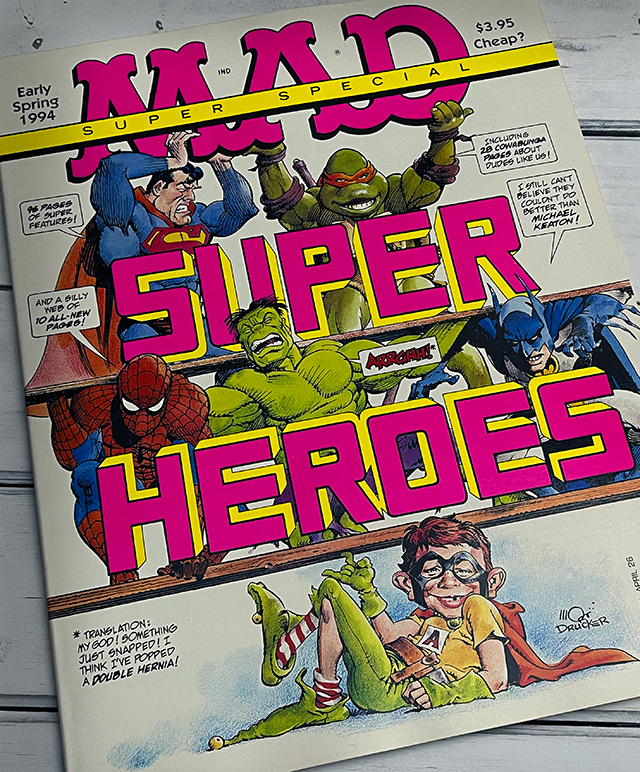 From the 1990s, you'll each get an unread issue of Mad Magazine in perfect shape! I have a few different issues to work with, so while you might get the one shown here, you'll just as likely get a different one. Whichever issue you end up with, I can guarantee you that it'll be from the 1990s, and in great, unread condition!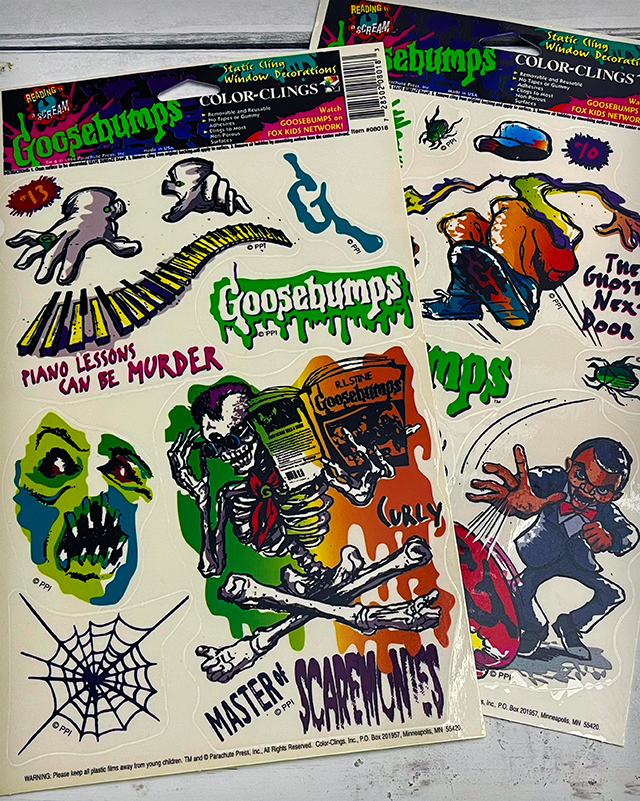 Hey, let's take a break from all this reading to do a little decorating, shall we?
From 1996, you'll get TWO different sheets of Goosebumps window clings, featuring a bevy of classic characters from the franchise. Shown here are two of those sheets, but there are a few others in the mix. You'll get two different sheets, picked at random!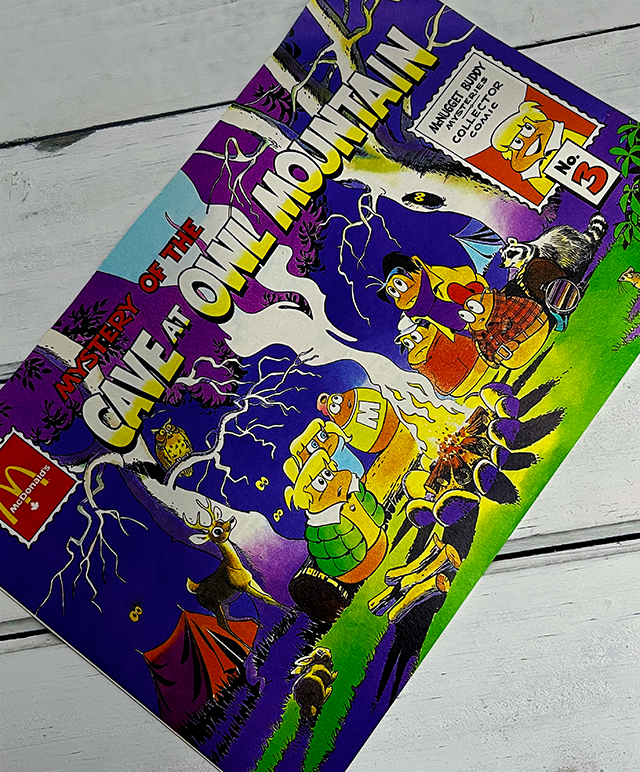 Okay, back to the books. Back in 1992, there was a strange series of McDonald's comic books starring the McNugget Buddies. I have various issues of that comic, and you'll each get one of them, chosen at random. Some are spooky-themed, others aren't, but they ALL star the McNugget Buddies.
With these being so obscure, my guess is that they were more of a Canadian thing. But man, they're so much fun! A little comic book starring the McNugget Buddies! (Remember, you might not get the exact issue pictured here!)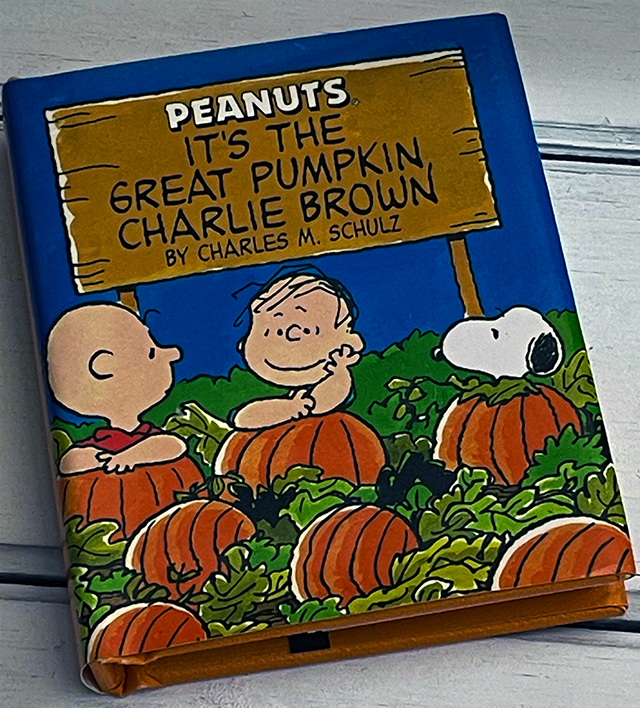 Your final book comes from 2004, and it packs a big punch in a small package. You'll each get this adorable It's the Great Pumpkin, Charlie Brown hardcover storybook, which despite being just a few inches tall is absolutely a complete storybook, and a solid read!
Please note that while the books are in unread condition, some of the dust jackets may have some storage wear.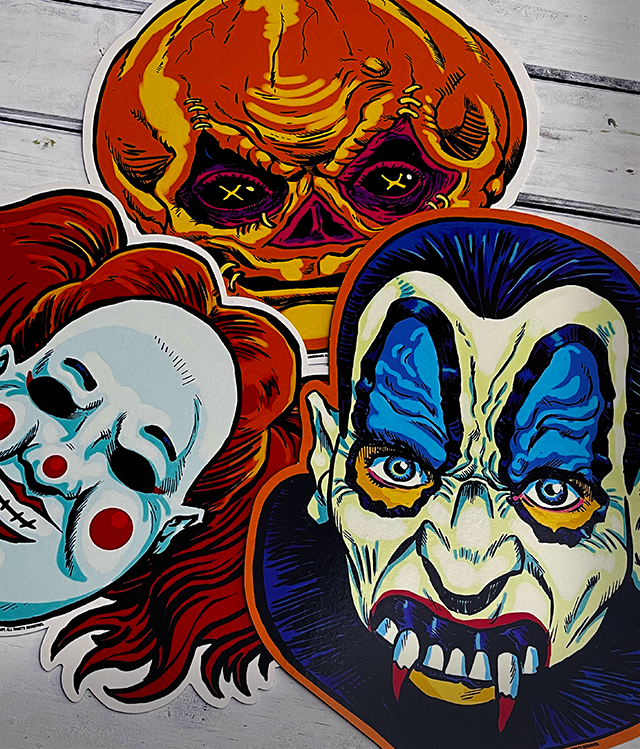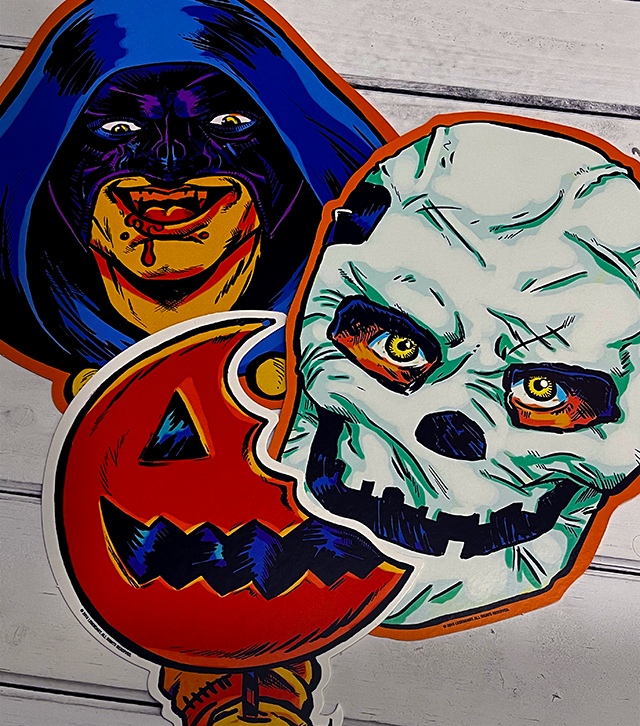 And wait, did I save the best for last? I might've! You'll each receive THREE officially licensed Trick or Treat double-sided die-cut decorations, made a few years ago by the creepy geniuses at Fright-Rags. These sets are no longer being sold, which is bad news for the masses but great news for you!
The die-cut decos feature various characters and icons from 2007's Trick or Treat, a personal favorite of mine. You'll each receive THREE of the six different decorations shown above. Don't worry, I'm gonna make sure everyone gets at least one of the "extra good" ones, haha. These are unbelievably cool, and I feel so lucky to be able to include them!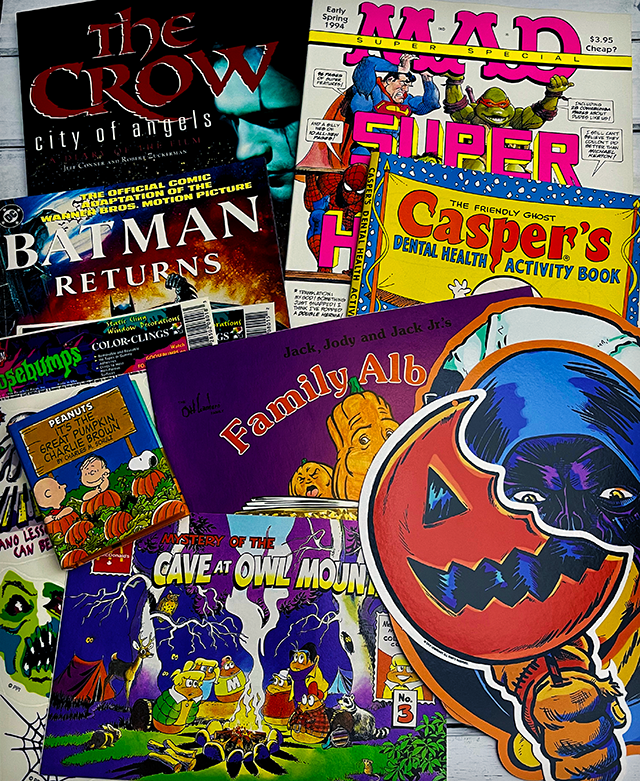 So yes, you will get all of the above – eleven items in all – for $55 shipped to anywhere in the United States. The Envelopes of Evil will be carefully bagged and then shipped in a USPS Priority Mail envelope, so once they're on their way, you won't be waiting long to get them!
To order, click the button below. As a reminder, supplies are limited, and once they're gone, they're gone forever!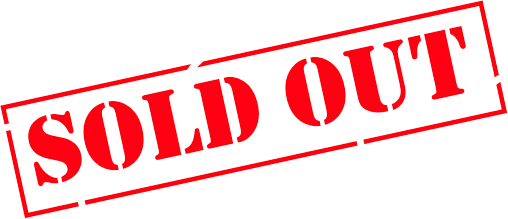 Thanks so much! The Envelopes of Evil will all be shipped by Tuesday, September 12th!