Fight the February blues with Dino Drac's latest Funpack, available now for an extremely limited time!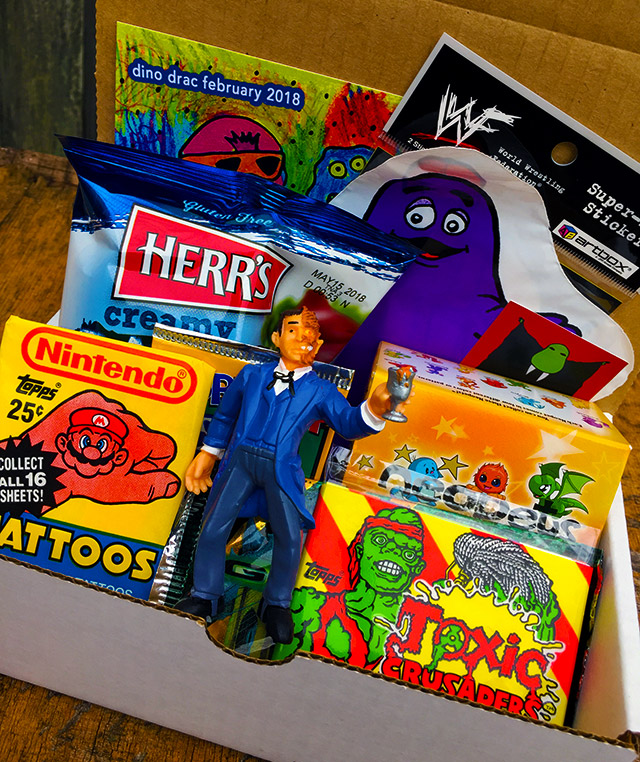 WILL ONLY BE AVAILABLE FOR 3 DAYS! UNITED STATES ONLY!
This month's box is loaded with over 10 collectibles from the '80s, '90s and 2000s. I can't imagine that any Dino Drac reader wouldn't connect with multiple things in this baby.
As y'all know, this Funpack endeavor is the literal only thing keeping Dino Drac going. If you dig the site, subscribing is the best way to guarantee more articles. The cost is $25 per month (including shipping), and you can cancel at any time without penalty. For as long as you remain onboard, you'll keep getting joyous packages every single month!
Scroll to the bottom for ordering info, or keep reading to learn about everything that's in this month box!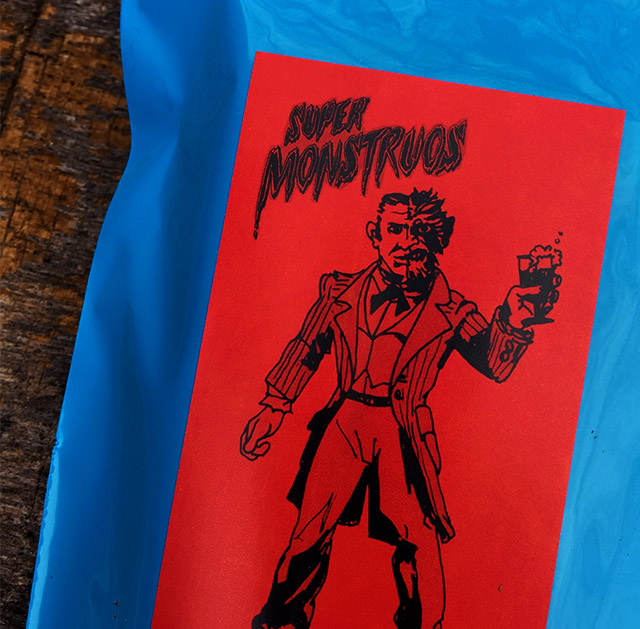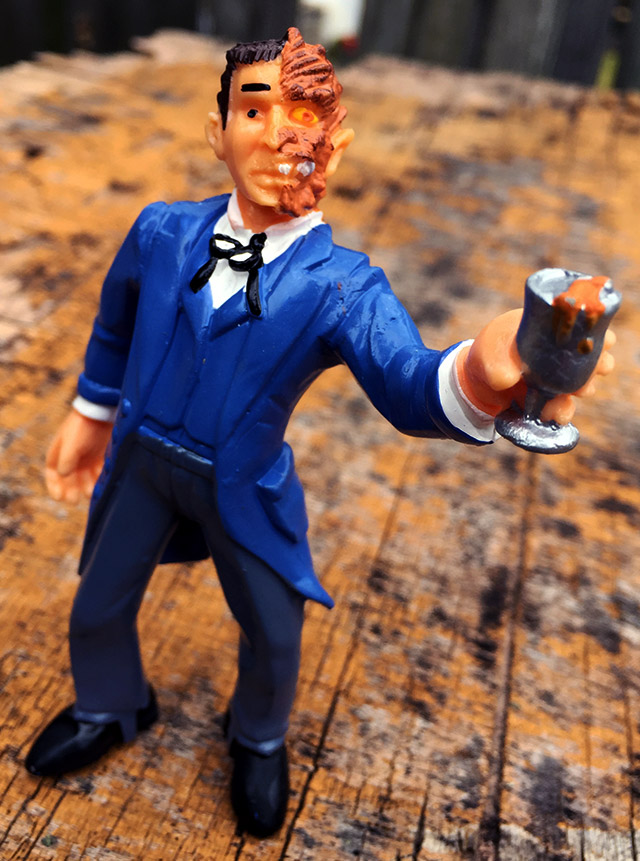 Leading the charge is this awesome Doctor Jekyll action figure, made in 1994 as part of Spain's legendary Super Monstrous collection. Love how they worked the Jekyll and Hyde personas into one single figure!
These beauts are well over 20 years old and were never widely available in the States. Yours will come in a custom Dino Drac baggie! Consider it a little slice of Halloween in February.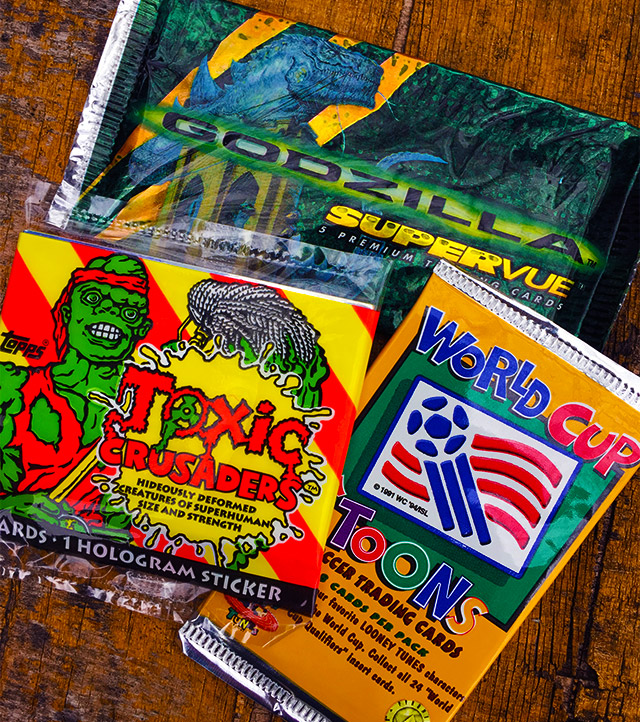 Next are three vintage trading cards packs, including a really good one. Joining packs for World Cup Looney Toons the 1998 Godzilla film is an incredible pack of Toxic Crusaders cards! (I've been trying to get those into a Funpack for YEARS!)
Bonus points: Each of the Toxic Crusaders packs comes with one holographic sticker, guaranteed! (Though you may never see it, because who'd want to shred such a great wrapper?)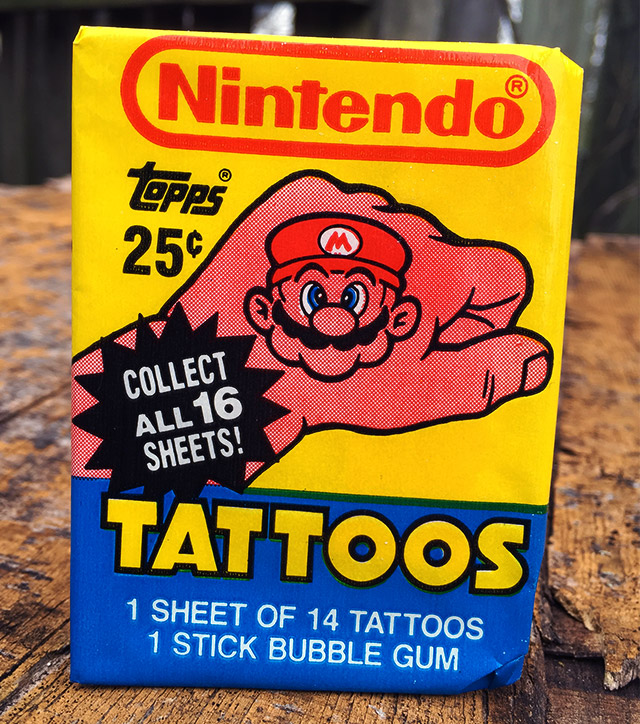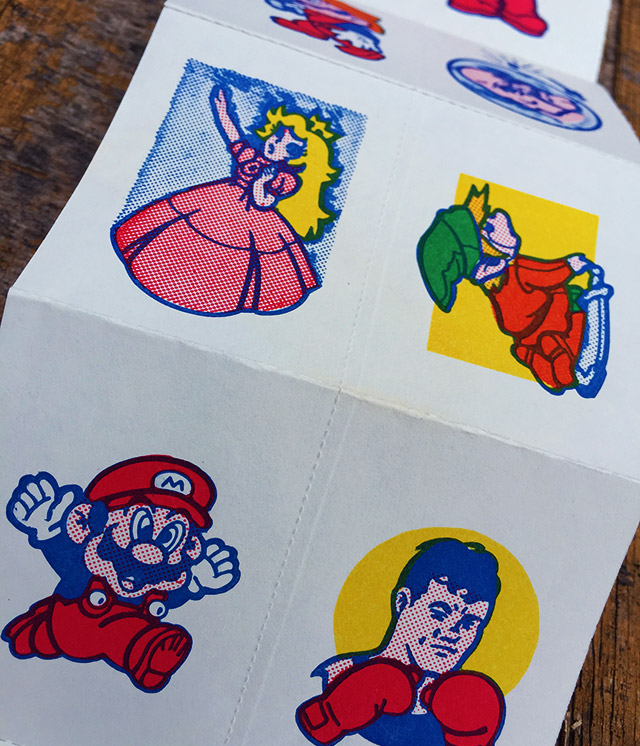 You'll also receive a vintage pack of Nintendo Tattoos, made by Topps way back in 1989! Yes, these are almost three DECADES old!
Each includes an old stick of gum and a sheet of 14 different temporary tattoos, starring all sorts of late '80s Nintendo characters, from games like Super Mario Brothers, Punch-Out and The Legend of Zelda. If you grew up on the Nintendo Entertainment System, you are so going to marry this pack.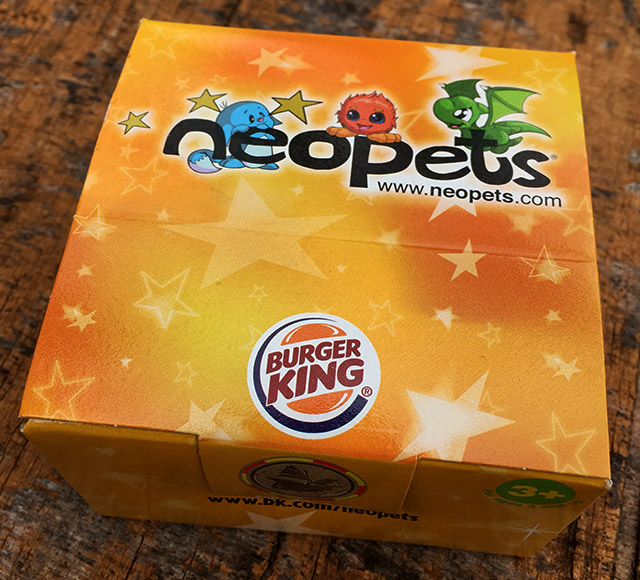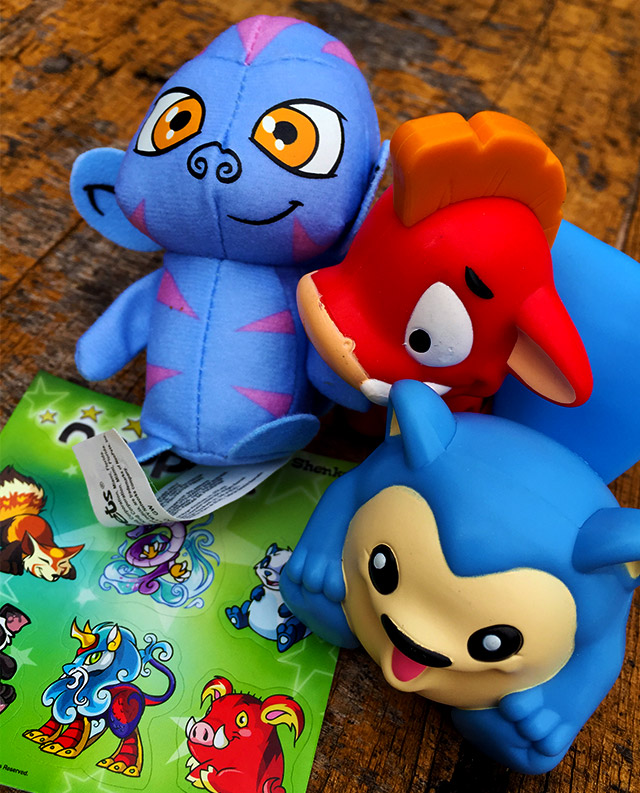 Next is a boxed Neopets toy, which was originally given away at Burger King back in 2008. Neopets is a still-running virtual pet site, but it was a much bigger brand ten years ago. You don't have to know anything about it to enjoy these toys, which are packaged in slick boxes and come with adorable sheets of stickers!
Every subscriber will receive one toy from a wide assortment. You'll get one of the guys shown here, or perhaps an entirely different creature. Yours will arrive sealed in its original baggie in an untouched display box.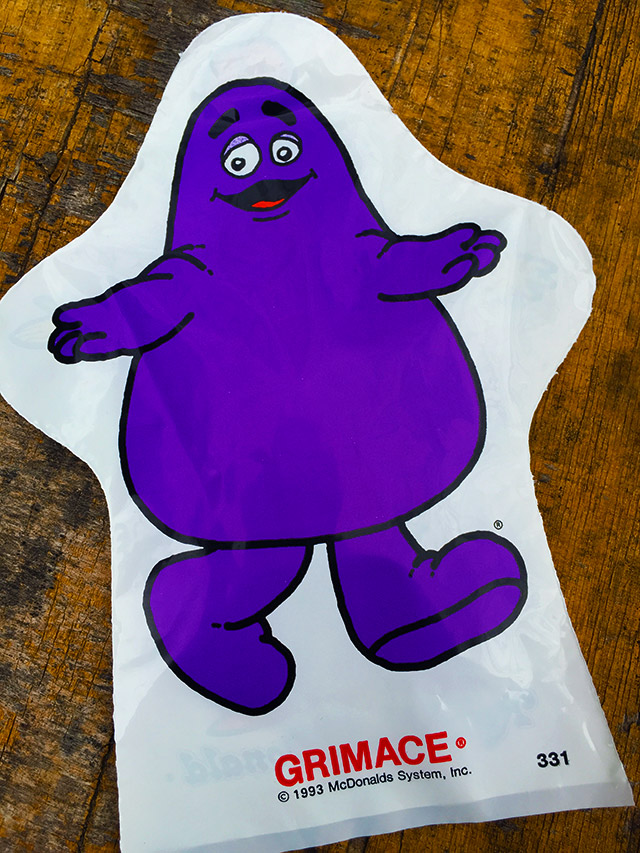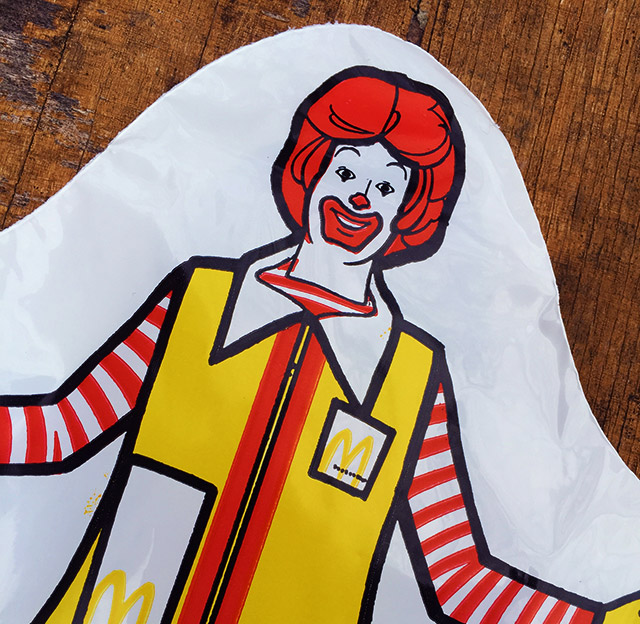 Continuing the (accidental) fast food theme, this month's Dino Drac specimen is a 1993 McDonald's hand puppet! These were given away at select McDonald's restaurants way back when, mostly as a response to Burger King's paper crowns. Each puppet is double-sided, with Ronald on one side and Grimace on the other!
Puppets may be a bit wrinkly given the materials used, but they're otherwise in great condition. (Especially considering their age!)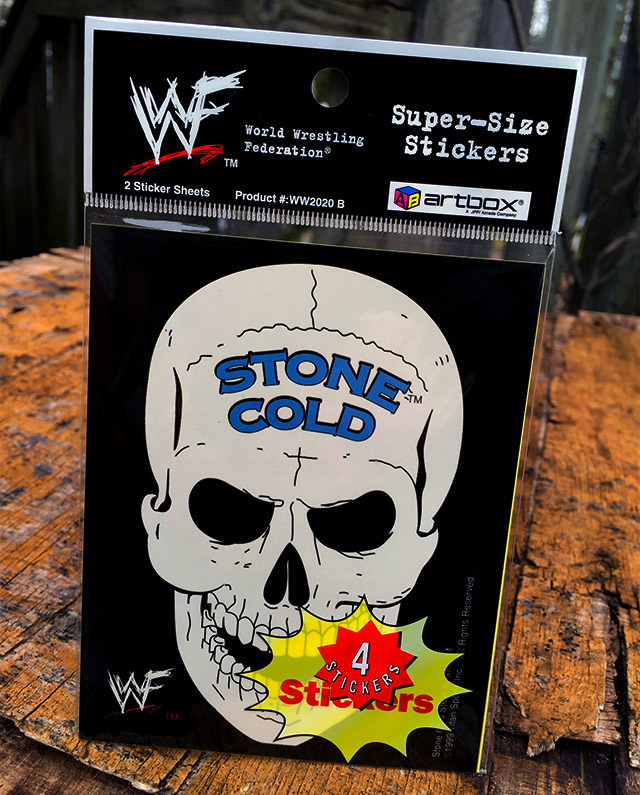 Then there's a pack of WWF Super-Size Stickers, made in the late '90s as part of the WWF's Attitude Era! Each pack includes four oversized stickers, featuring the likenesses and logos of everyone from Stone Cold to Mankind. Stick 'em on your marble notebook!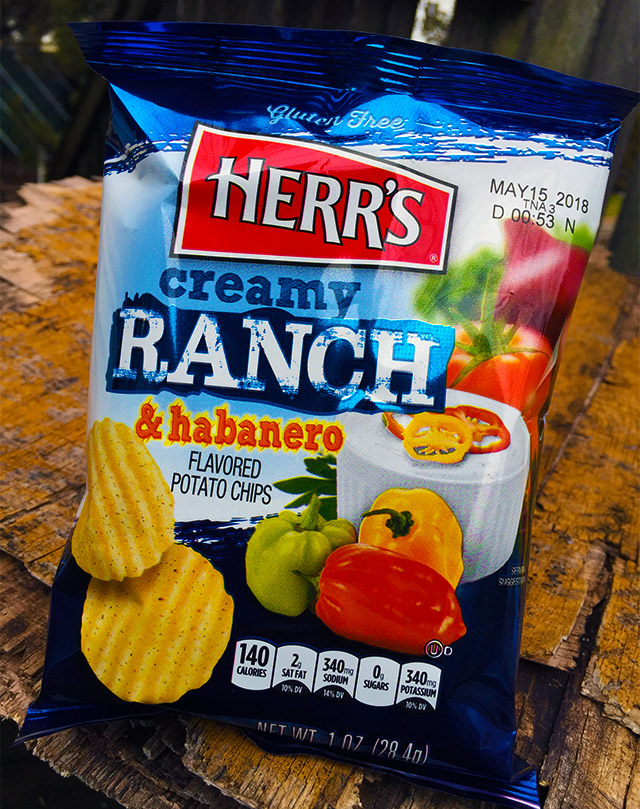 You'll also get a small bag of Herr's Creamy Ranch & Habanero Potato Chips, which are dangerously delicious and pretty damned spicy. These chips are tough to find even in areas where Herr's chips are normally sold, so consider this a chance to broaden your snacking horizons.
(I so love the mental image of you guys reading the backs of old Godzilla cards while scarfing down habanero chips. It's the little things!)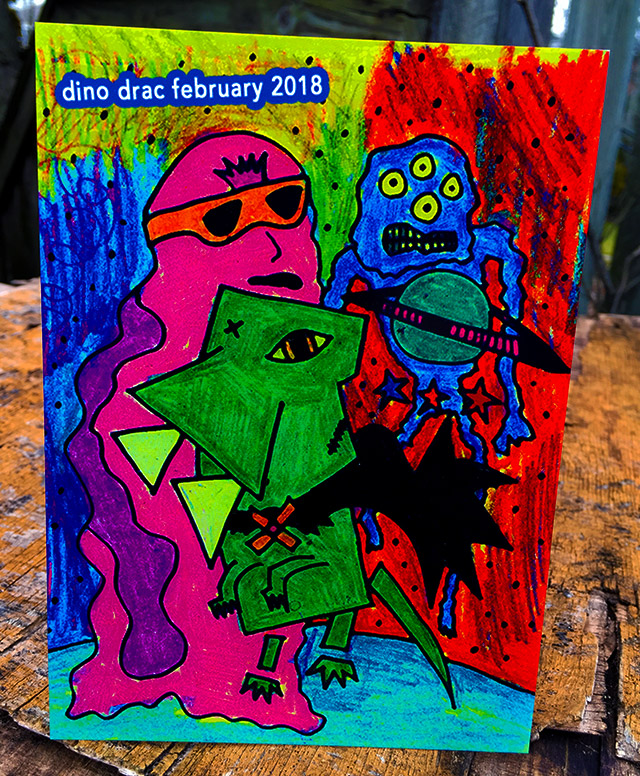 This month's Ugly Mini-Poster is pretty avant-garde, and I blew threw an entire 48-pack of crayons to make it! Each is printed on 5×7" cardstock with a semi-gloss finish. Please frame it.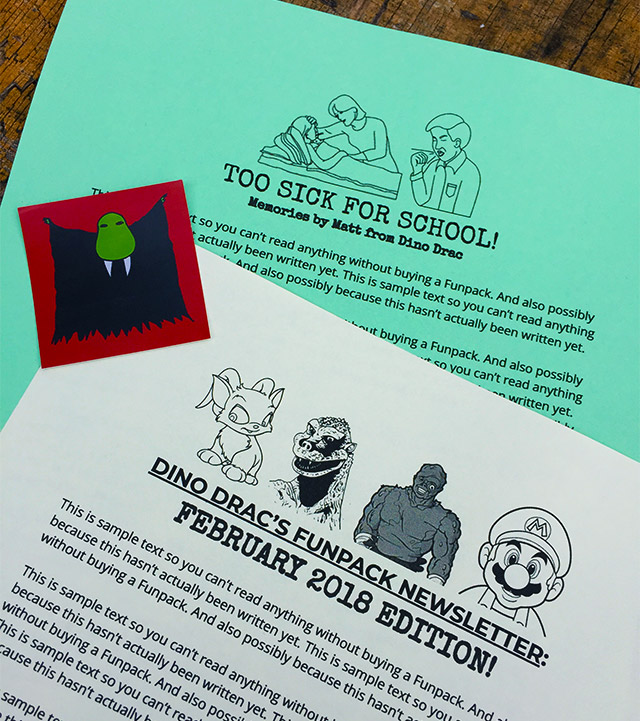 Rounding things out, you'll get this month's exclusive Dino Drac sticker, the February 2018 Funpack Newsletter, and an exclusive essay that will never be reprinted on the site!
This month's essay covers my grade school sick days, and how they were secretly some of my favorite days of the year. Chickarina soup and reruns of Press Your Luck? Hell yes!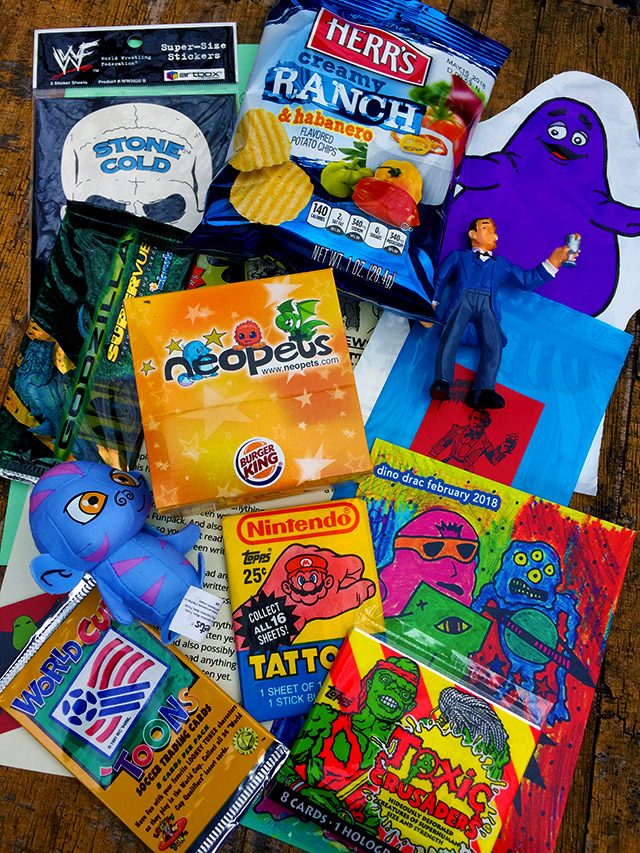 Yep, you'll get EVERYTHING shown above for $25, shipped!
If you're already a Funpack subscriber and you'd like to stay that way… do nothing! You're all set!
If you want to subscribe, please read the following, and then click the button at the bottom of this page!
1. Funpacks are available in the United States only. Sorry!
2. Subscriptions are handled via Paypal. If you don't have an account, it's very easy to make one!
3. Funpacks will be shipped to the address listed on your Paypal account. If you need to change your shipping address, or if you'd like for your Funpacks to be shipped to someone else, simply email me!
4. You will be automatically billed $25 every month. (Yes, that price includes shipping.) If you subscribe today, you'll pay today, and then again in exactly one month. For as long as you remain subscribed, you'll keep getting Funpacks!
5. You can cancel at anytime. (You could subscribe today and cancel today!) If you cancel after you've already been charged for the following month's Funpack, you'll of course receive it just the same as any current subscriber would. (You can cancel via Paypal, or by emailing me.)
6. The February 2018 Funpacks will ship on or before 2/21!
Remember, the Funpacks allow me to keep doing the site… thanks so much to all who help to keep it/me going!
To get your subscription started, click the button below!
SOLD OUT!