People like you and me, we spend most of our time just surviving. We distract ourselves as often as we can with whatever we can, but there's always this quiet pulse of survival, like it's what we'll settle for even if it's nowhere near what we're hoping for.
But then, for two months each year, we say "fuck that" and live. Really, truly LIVE.
Welcome to Dinosaur Dracula's 2019 Halloween Countdown.

WATCH IN HD ON YOUTUBE! (GORY!)
I started the Halloween Countdown back in 2003. If I'm being honest, it's what made me such a nut for the season. In my quest to write about Halloween stuff nearly every day for two months, I discovered that the season had soooo much more to offer than I'd ever given it credit for.
It makes me sad to think that there are people who hear "Halloween" and still think it's just about, say, pumpkins and costumes, or worse, just about that one night. The beauty of this season is that it's everywhere and limitless. Trips to supermarkets, neighborhood walks and even just flipping through TV channels all take on a new meaning. Halloween makes the mundane magnificent. It salts everything.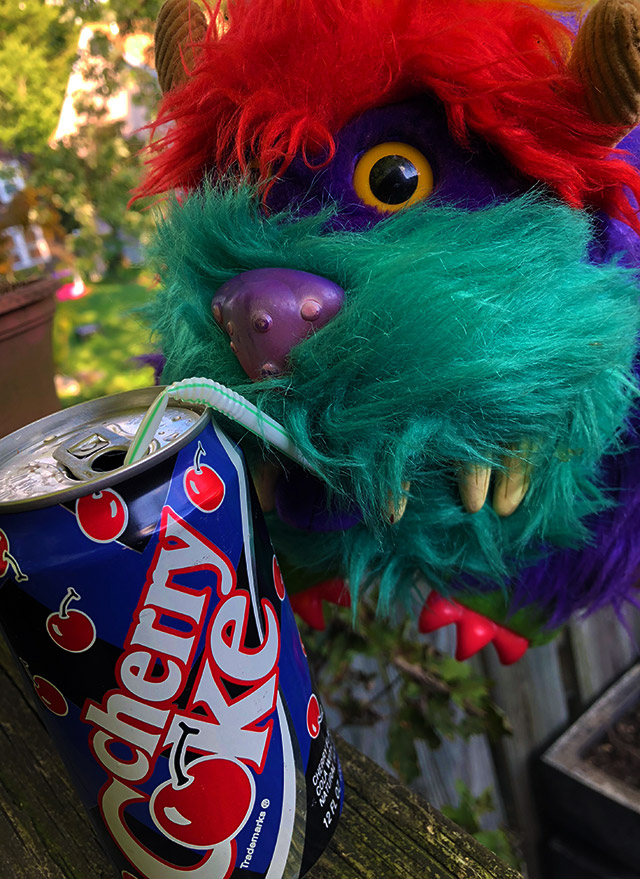 Over the next two months, I'm gonna prove that to you again and again. Whether I'm covering this year's spooky junk food, some old ghost-filled movie or a trip to Yankee Candle, I hope the real message comes through: The magic of this season is that you never have to be bored, and that adventure is literally always achievable.
Never forget that, even if all you have time for are Starbucks runs and the occasional deep dig on Netflix.
We are going to have quite a time, my friends, starting RIGHT NOW. Here's what new to kick off the 2019 Halloween Countdown:
After you watch this year's Countdown intro video, join Madd Matt as he shows off yet another bag of Halloween junk. This is the first of several-to-many videos this season, so if you're not already subscribed to Dino Drac on YouTube, go do that!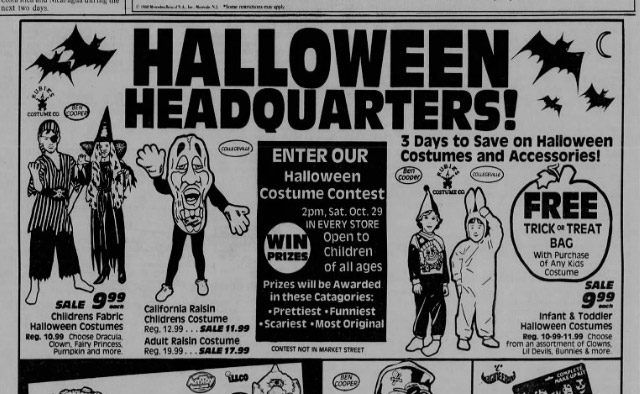 There will be a huge pile of new articles during the Countdown, starting with the sixth edition of Old Halloween Newspaper Ads. Dive into Halloween seasons past by way of ancient newspaper clippings, and remember a world with Black Jack Tacos and three-liter Coke bottles.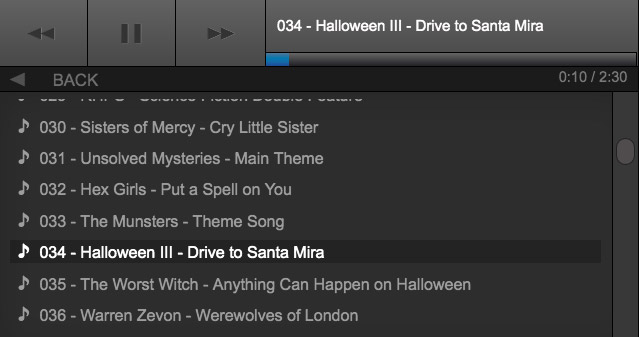 Dino Drac's Halloween Jukebox has returned, and it's better than ever! Now stuffed with *150* spooky tunes, the Halloween Jukebox finally works on both desktop and mobile devices! Let it be your background noise, all season long!
(To access the jukebox on desktop, look for the jukebox graphic on the right-side column of any page. On mobile, it's on the dropdown menu at the top.)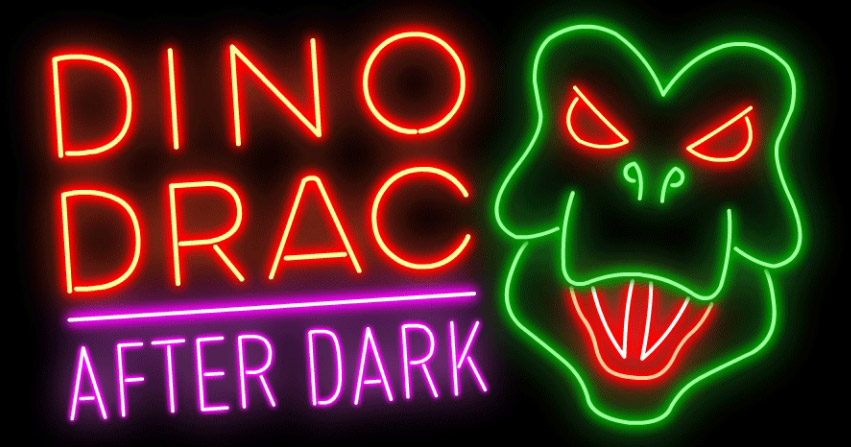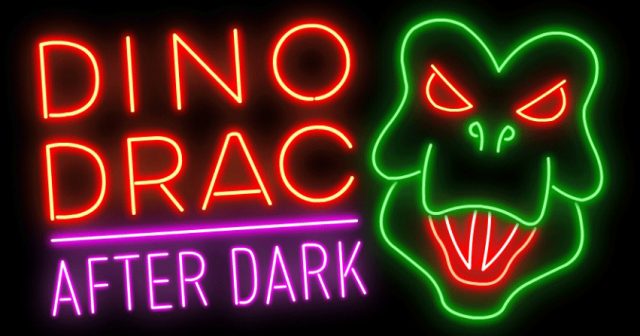 Dino Drac After Dark never went away, but now it's back in season! This is the site's "secret" late night section, where people chat about whatever while watching weird YouTube videos. Dino Drac After Dark will be updated all season long, and hopefully every night! Make it a regular stop!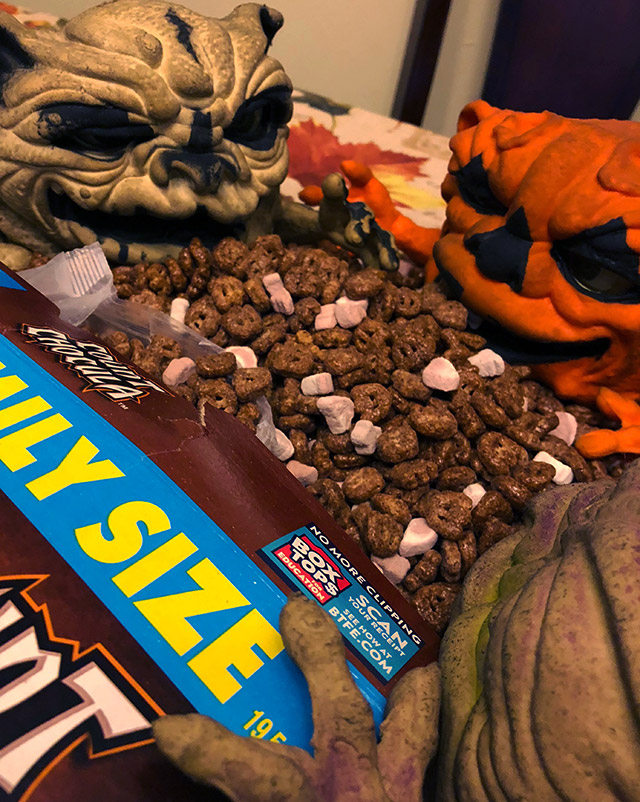 I'm so excited to dive into this season, and I'm insanely thankful that so many of you have chosen to do that with me. Your encouragement means that I have legitimate reasons to bake under hot lamps while wearing zombie makeup, and to blow my car payment on skull-shaped candy. There is no "this" without "you," and I am SO grateful for your support.
Enjoy the new stuff, and get ready, because there's so much more of it to come.
Muahahahaha.