Time to launch the first Funpack of 2021! (And yeah, there are finally slots available for new subscriptions! As of this writing, at least!)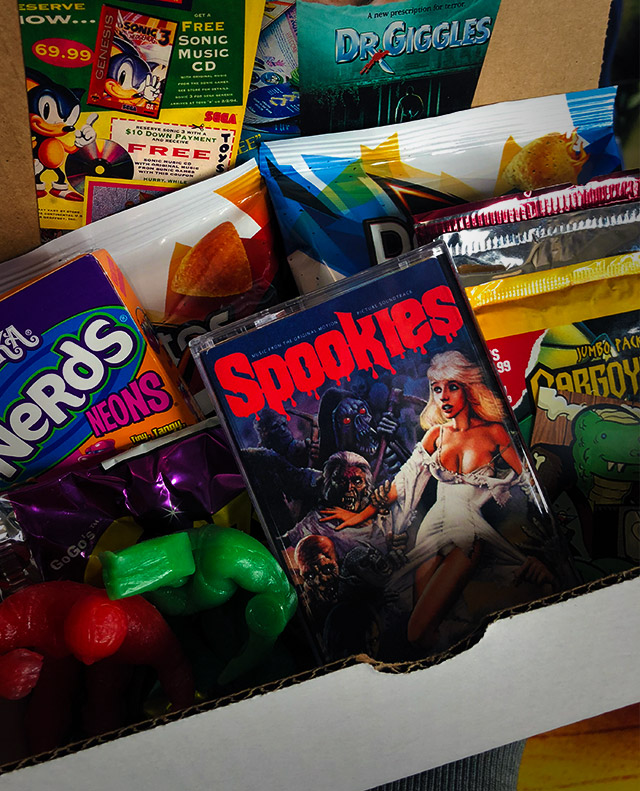 UNITED STATES ONLY! LIMITED SUPPLY!
I'm thrilled with how the January 2021 Funpack turned out, and I hope you will be too. It's a strong mix of serious collectibles, goofy novelties, awesome snacks and more. If this stuff doesn't put a smile on your face, you're reading the wrong website.
Y'all know the score. Subscriptions are $25 a month (including shipping), and for as long as you remain subscribed, you'll keep getting boxes of old-and-new nonsense each and every month. (And you can cancel anytime without penalty, of course!)
Scroll to the bottom to start your subscription, or keep reading to learn about everything in this month's box!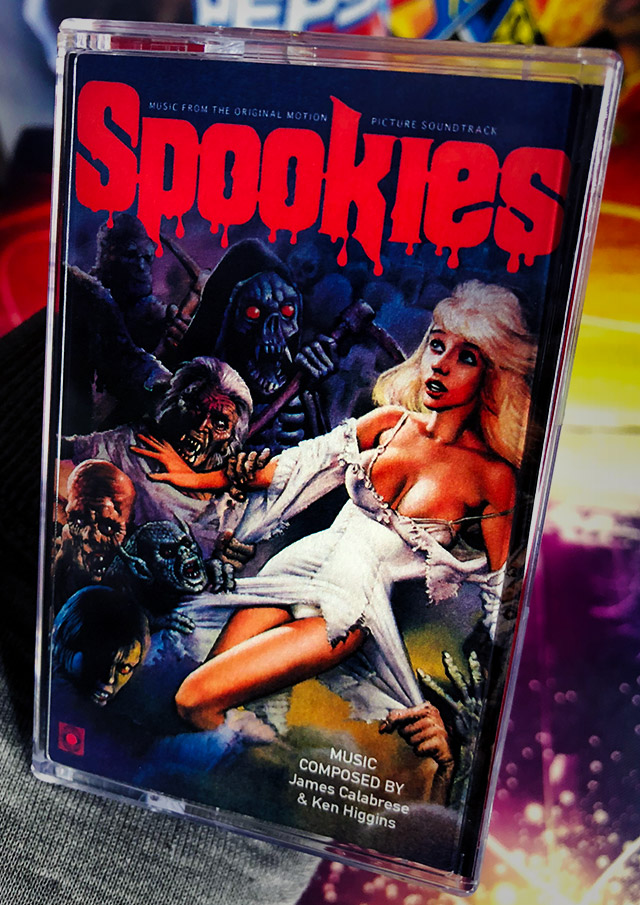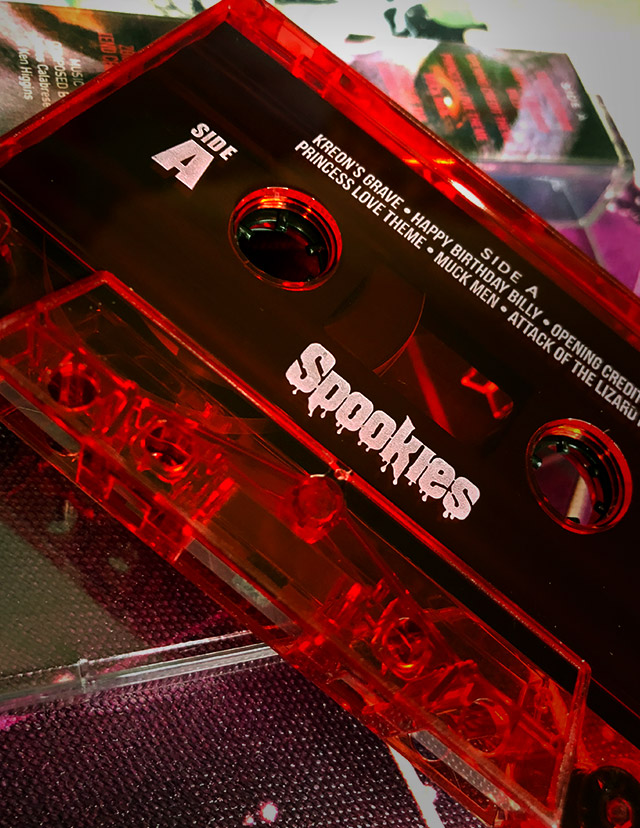 Ohhhh hell yes. I'm beyond stoked to include this brand new, officially licensed SPOOKIES soundtrack, on cassette!
I worked out a deal with Terror Vision Records on these. If you're unfamiliar with Terror Vision, they do incredible work in releasing horror movie scores that were never previously available. This is especially amazing in the case of Spookies, which truly had a bangin' soundtrack that I still listen to on the reg!
Just to sweeten the deal, these Spookies cassettes come in a never-before-sold BLOOD RED color. I could not love them more! Each cassette is cased and shrink-wrapped, factory-fresh and in gem mint condition.
Whether you listen to the tape or just let the badass case be all artful on your shelf, this is one of my all-time favorite Funpack inclusions. Hope you enjoy it! (And you should watch the 1986 horror movie, if you never bothered to before. It's great.)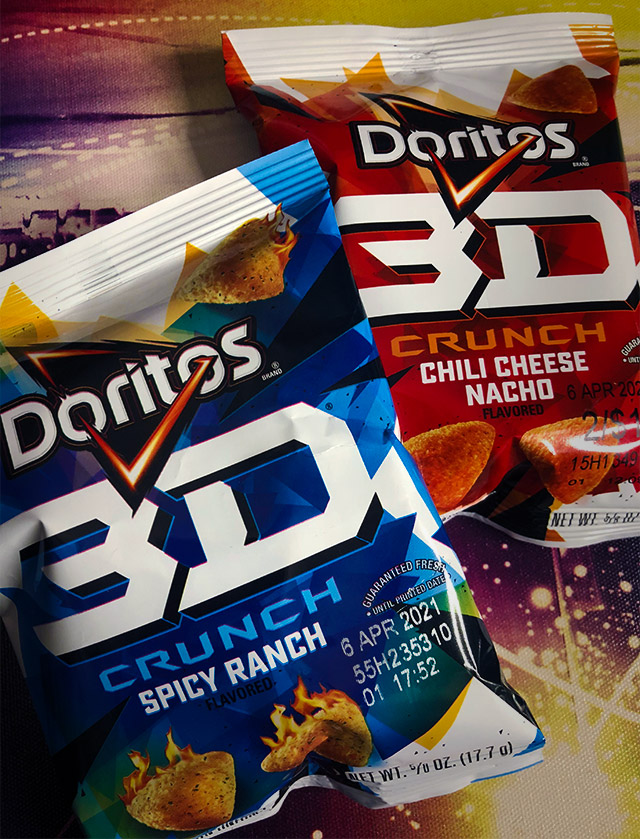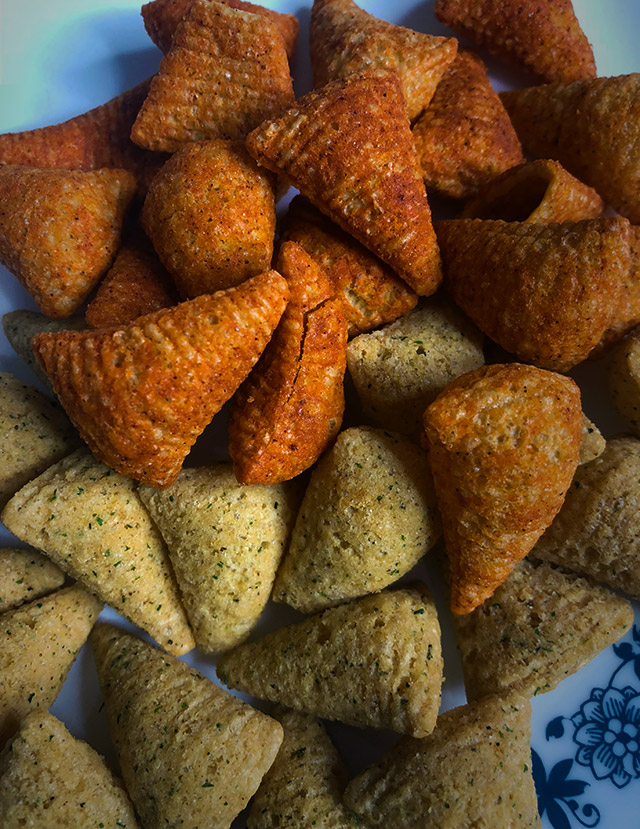 YOU WILL RECEIVE *BOTH* FLAVORS!
Oh hey, have you been driving yourself crazy trying to track down the newly-resurrected Doritos 3Ds in stores? Well, now you don't have to! I'm giving you BOTH of the new flavors in every Funpack!
You'll get mini bags of both Chili Cheese Nacho *and* Spicy Ranch. I've already tasted them, of course, and I can confirm that they're delicious. (Especially the Spicy Ranch variety — good lord!)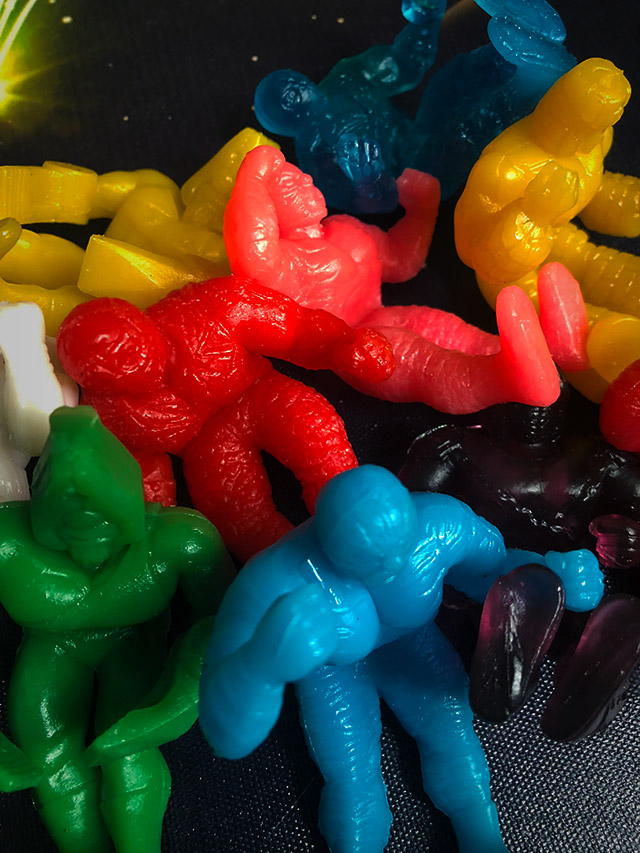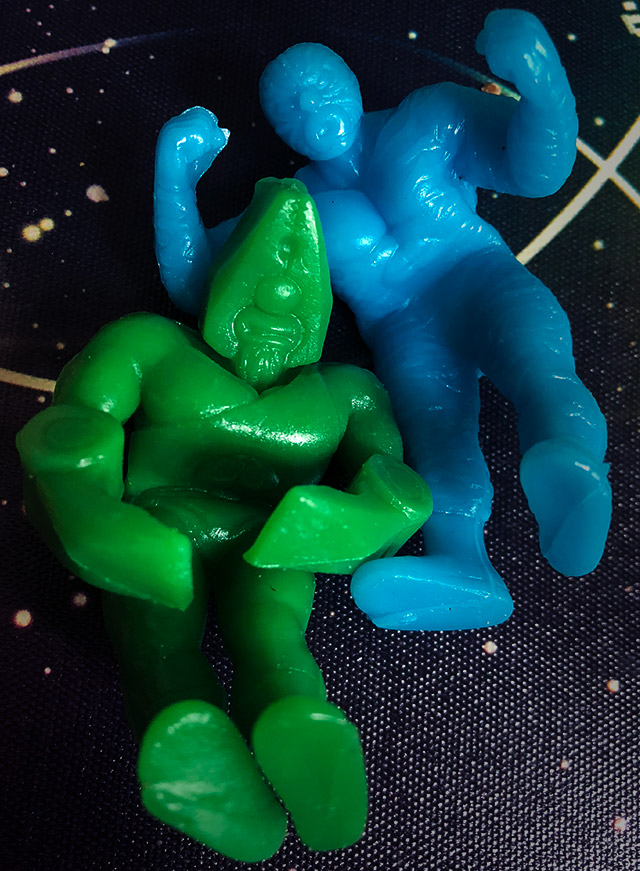 *TWO* CAPSULES PER FUNPACK!
Next up, you'll each receive a pair of these vintage thumb wrestler figures, which were available in vending machines in the '80s and '90s. They're pretty rare!
If they remind you of M.U.S.C.L.E. figures, they should, because the figures were made from the same molds! (Well, not exactly — they were made from the molds of another line, but since that line used M.U.S.C.L.E. characters, my point still holds.)
Think of them as giant-sized bootleg M.U.S.C.L.E. figures that double as thumb wrestlers. Trapped in vending capsules for decades, I freed them, picked out the best ones, and then repackaged them in much swanker (and less dusty) orb-shaped capsules.
You'll get two of these guys, randomly picked — though I'll do my best to ensure that you get different colors and characters.
NOTE ON CONDITION: I'm not kidding — these figures really were trapped in capsules for decades. As such, they're now permanently bent at the waist and don't stand straight. The well-aged cheap rubber *smells* like well-aged cheap rubber, too.
So yeah, a little rough-around-the-edges in terms of condition, but that's a small price to pay for such obscure collectibles. Even most M.U.S.C.L.E. mega-collectors don't have these figures!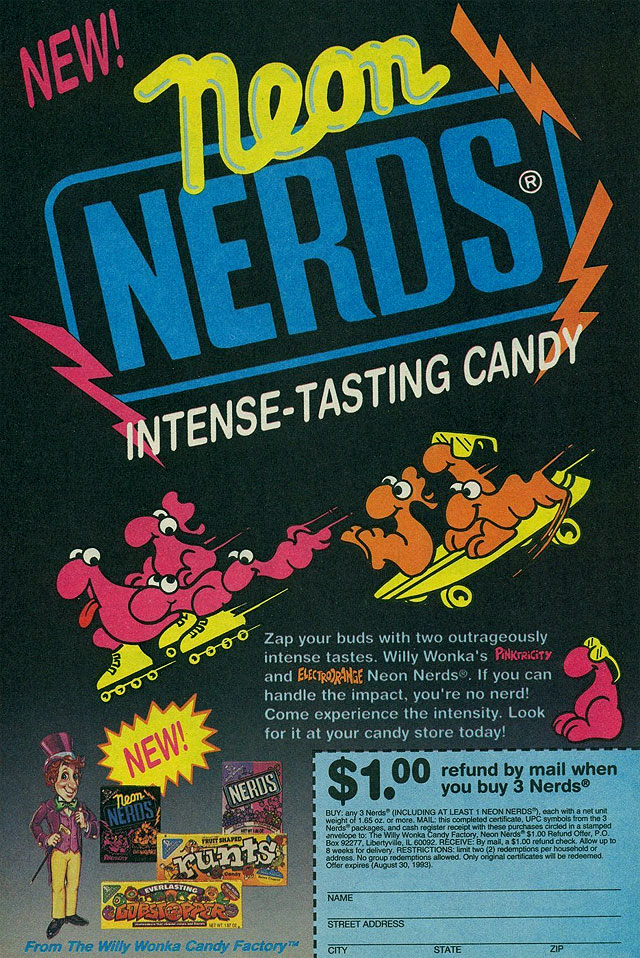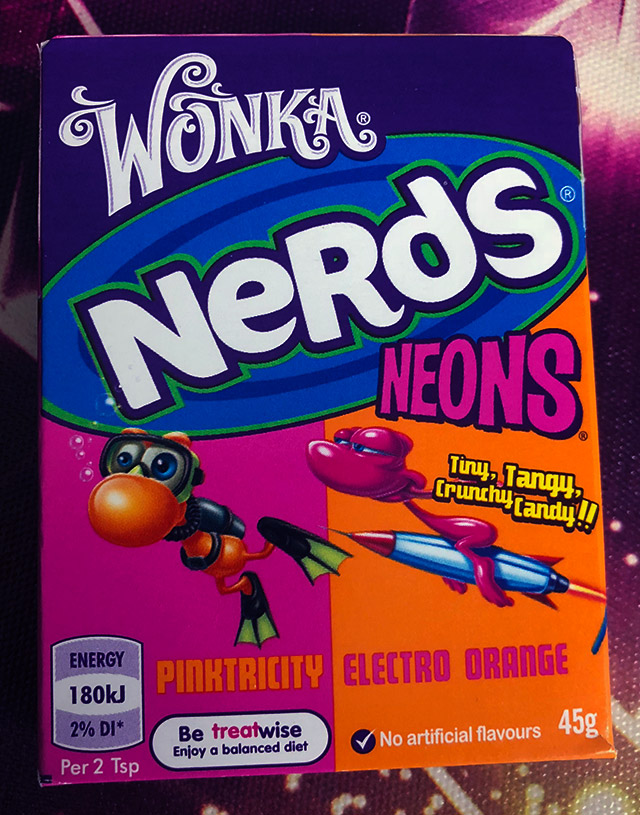 You remember Neon Nerds, right? Back in the '90s, they came in those swank black boxes and were, IMO, the best Nerds candies of all time.
Well, here's something you didn't know: Neon Nerds STILL EXIST, though they're no longer available in the States! Imported from Australia, you'll each receive a box of NERDS NEONS, with each box including the same two flavors that made them famous way back when: Pinktricity and Electro Orange!
These are DELICIOUS, and taste just the way I remember. They're fresh, too — the boxes don't expire for more than a year! If you grew up on Neon Nerds, you're gonna recognize these flavors the second they hit your tongue.
You'll get a full-sized retail box, straight from Australia, in your Funpack!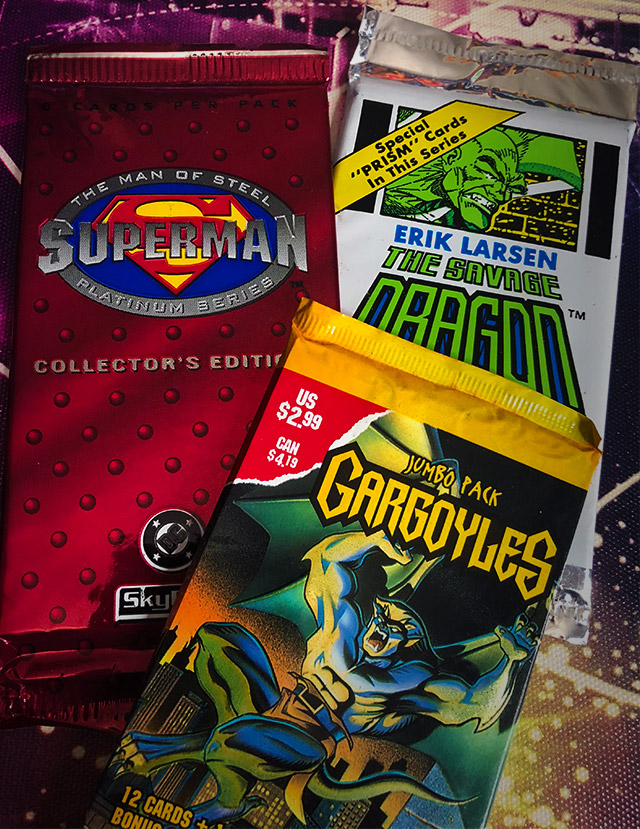 We're still not done! Included with every Funpack will be a small pile of vintage trading card packs. You're getting three this month, and none of them have been included in any prior Funpack:
– The Savage Dragon (1992)
– Superman: The Man of Steel (1994)
– Gargoyles JUMBO Pack (1995)
Have fun tearing 'em open!
NOTE: I'm 99.9% sure you're getting all three, but to cover myself in case I hit any weight-limit issues on the boxes, please consider the Superman pack a bonus. (I doubt I'll need to leave it out, but better to be safe than sorry!)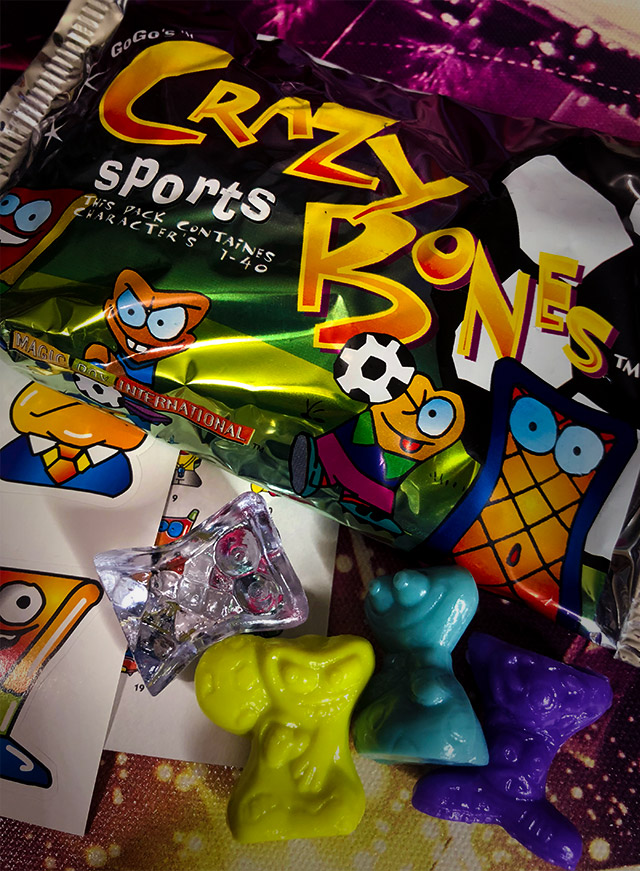 Ah, and you'll also get a sealed pack of sports-themed Crazy Bones, from 1996!
You guys know more about Crazy Bones than me, but they were a big fad and lots of people used to have giant buckets of them. I know the little figurines could be used in some kind of game, but I think most people just enjoyed collecting 'em. Each pack includes a few different Crazy Bones, in assorted colors.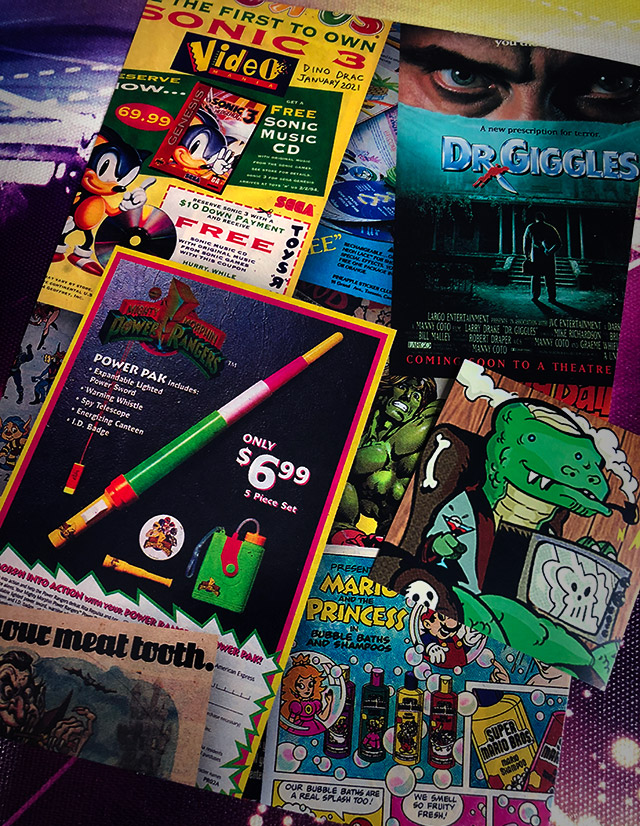 This month's Dino Drac Mini-Poster collages several of my all-time favorite comic book advertisements, covering everything from Dr. Giggles to Slim Jim. It's 5×7" and printed on something resembling cardstock.
You'll also receive this month's exclusive 2×2" sticker, featuring Dino Drac in late-night relaxation mode.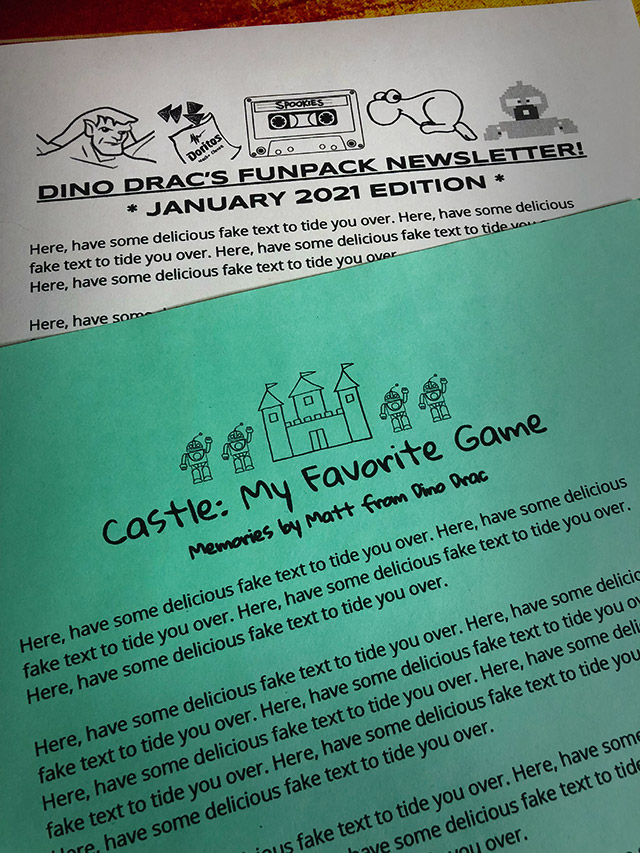 Rounding things out, you'll also receive the January 2021 Funpack Newsletter, plus an exclusive essay that will never be reprinted on the site.
This month's essay goes into detail about my favorite childhood game, which I called "Castle." That was when I combined all of my playsets into one giant city, and let my action figures work out the socio-economic kinks. (It's mostly a story about how Jabba the Hutt greedily rationed Honey Nut Cheerios out to my poorer figures.)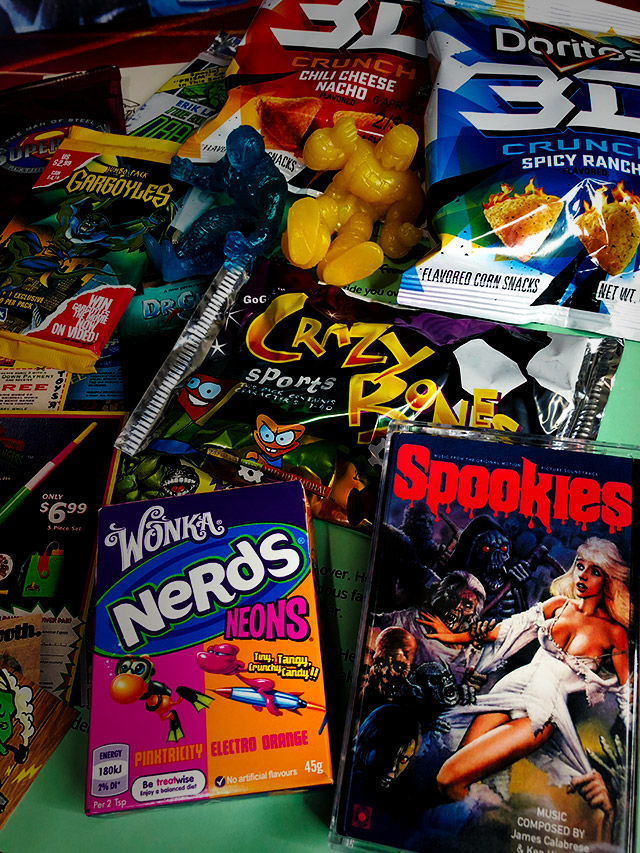 Yep, you'll receive everything shown above, for $25 shipped!
If you're already a Funpack subscriber and you'd like to stay that way… do nothing! You're all set!
If you want to subscribe, please read the following, and then click the button at the bottom of this page!
1. Funpacks are available in the United States only. Sorry!
2. Subscriptions are handled via Paypal. If you don't have an account, it's very easy to make one!
3. Funpacks will be shipped to the address listed on your Paypal account. If you need to change your shipping address, or if you'd like for your Funpacks to be shipped to someone else, simply email me!
4. You will be automatically billed $25 every month. (Yes, that price includes shipping.) If you subscribe today, you'll pay today, and then again in exactly one month. For as long as you remain subscribed, you'll keep getting Funpacks!
5. You can cancel at anytime. (You could subscribe today and cancel today!) If you cancel after you've already been charged for the following month's Funpack, you'll of course receive it just the same as any current subscriber would. (You can cancel via Paypal, or by emailing me.)
6. The January 2021 Funpacks will ship on or before Wednesday 1/20.
Please note that some packages may take a few extra days to arrive, as I presume the USPS is still bouncing back from their holiday delays.
To get your subscription started, click the button below!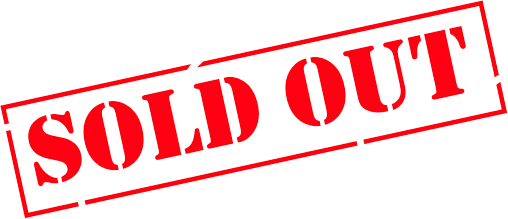 The January 2021 Funpacks are close to sold out, thank you! There may be a few leftovers that I can sell after I complete my counts. To get on the waitlist, shoot me an email at dinosaurdracula on gmail. No guarantees, unfortunately!