If you've been waiting for subscriptions to reopen for Dino Drac's Funpacks, good news… they finally have! Spots are limited, but if you catch this post on the early side, you should be able to sneak in. And what better way to chase away those post-holiday blues than with a box of toys and snacks?!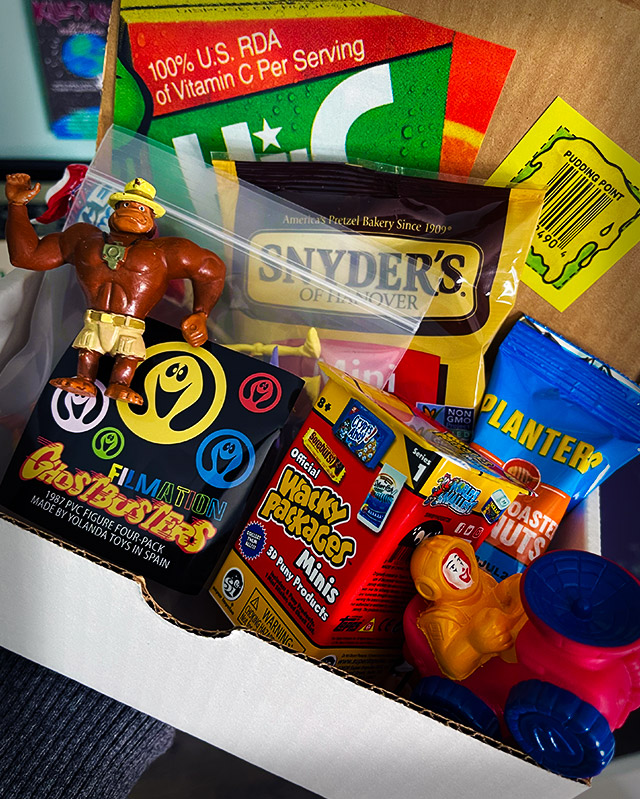 LIMITED SUPPLY! UNITED STATES ONLY!
Dino Drac's January 2022 Funpack is a banger, if I do say so myself – a fine mix of heavy-hitting collectibles, newer novelties, killer candies and more, all packed to the brim in an indestructible box!
Y'all know the score by now. Subscriptions are $25 a month (including shipping), and for as long as you remain subscribed, you'll keep getting Funpacks every month!
Scroll to the bottom for ordering info, or keep reading to learn about everything in this month's box!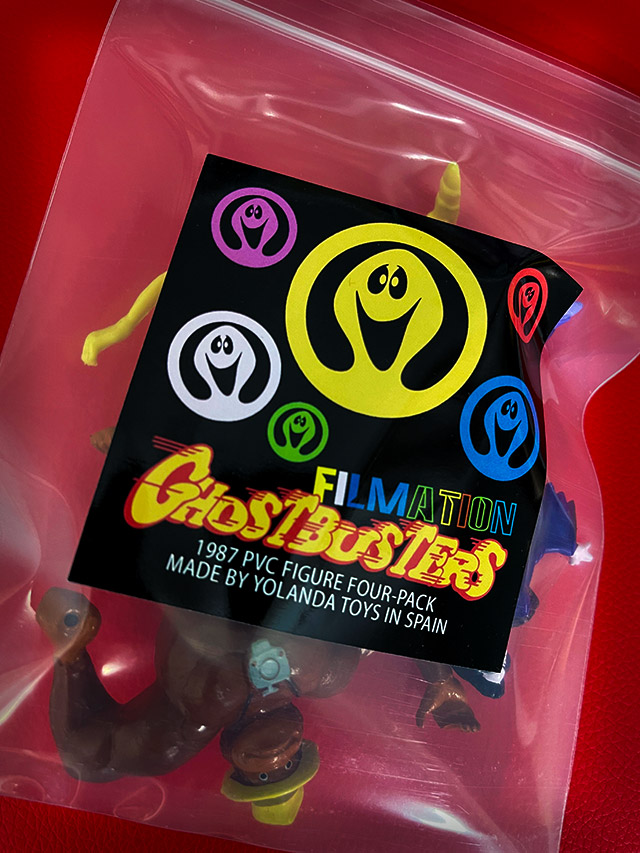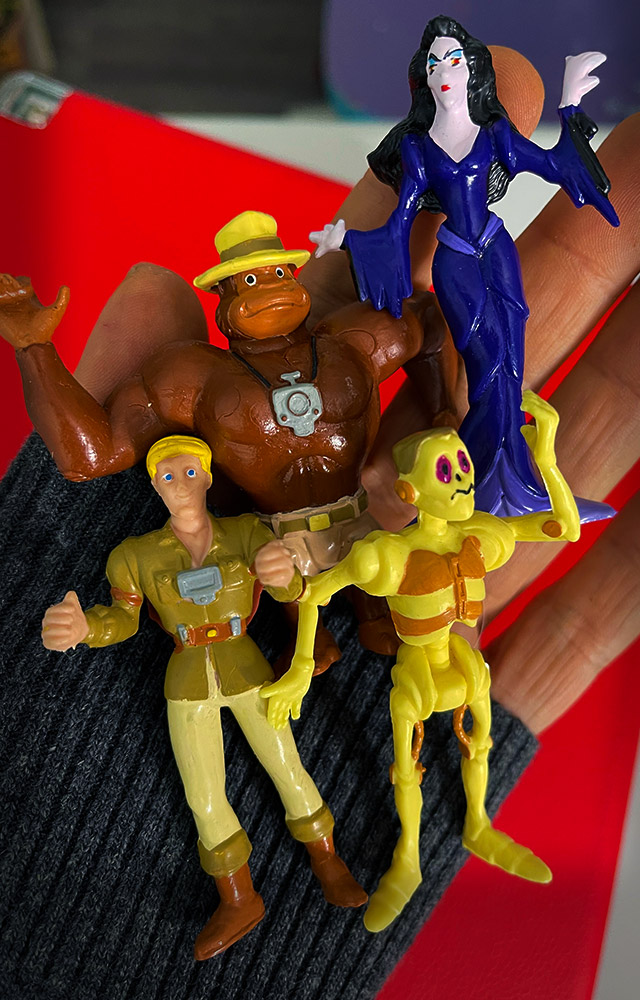 Oh, man. This is a big one. Around six years ago, I included a pair of these figures in a Funpack, but this time I'm doubling down. Each of you will receive ALL FOUR of the Filmation Ghostbusters PVC figures shown above, which were made by Yolanda way back in 1987!
Though these figures were officially licensed, they were never available in the United States. They're rare finds, especially in never-used condition! Every subscriber will receive the four figures shown above, neatly tucked into a custom Dino Drac baggie. The figures included are:
– Jake
– Tracy the Gorilla
– Scared Stiff
– Mysteria
These characters all come from the famous (and also somewhat infamous) Filmation cartoon show that had zero to do with the more famous Ghostbusters, but was a great little show all the same. You're gonna love these figures!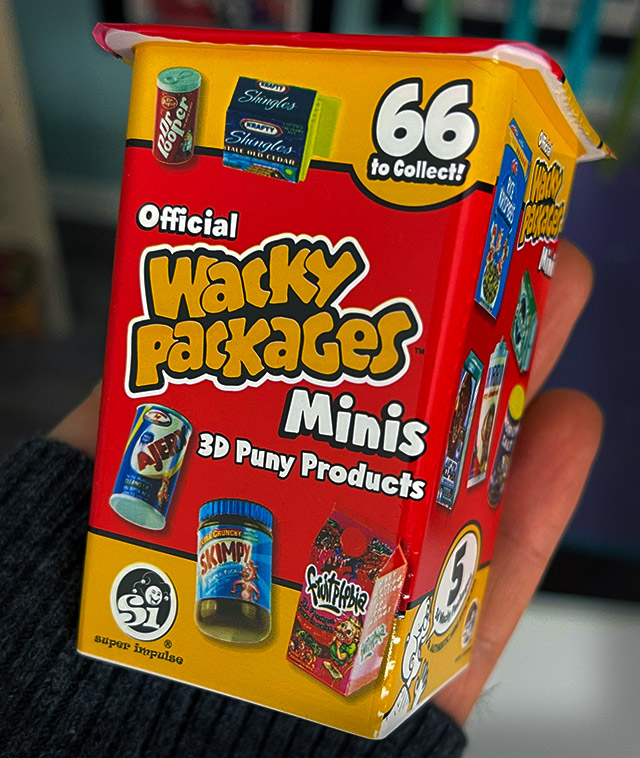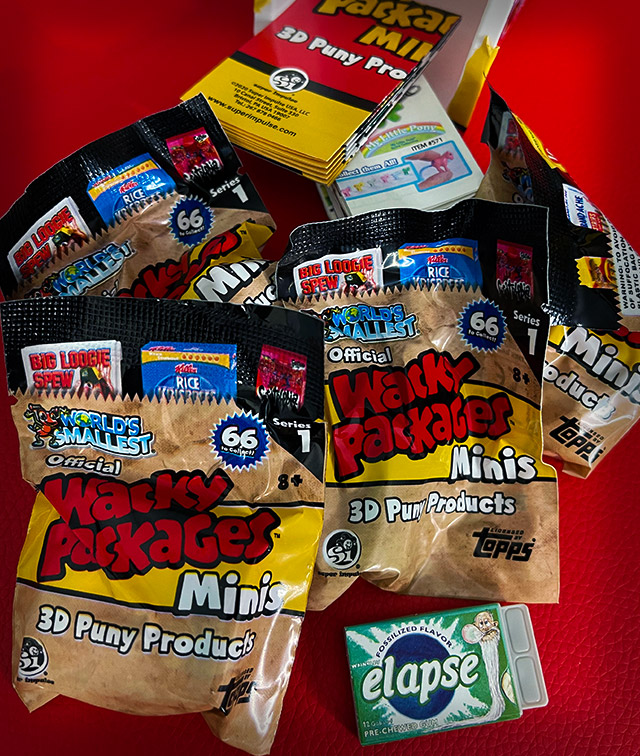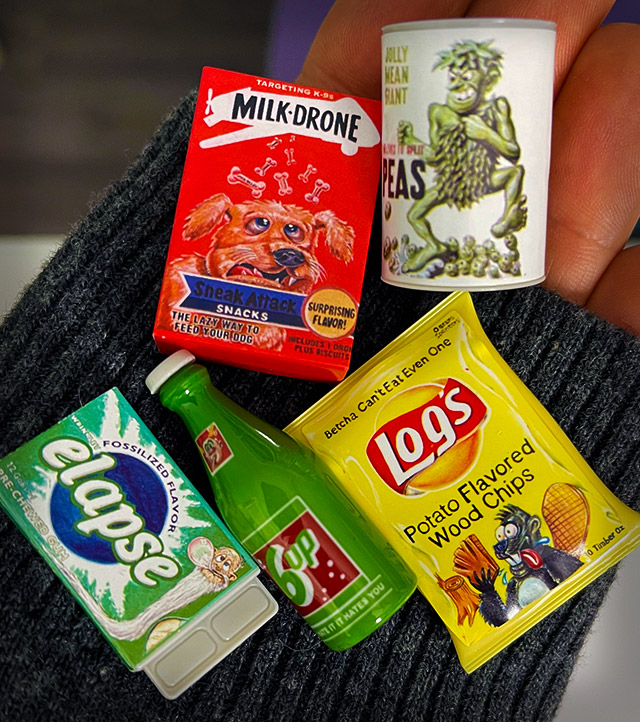 While I could make a solid argument that those Ghostbusters figures alone cover the price of the Funpack, there's still more! Next up is another home run – a complete, sealed canister of Wacky Packages Minis!
These "3D puny products" are so awesome, and since they're basically in scale with standard action figures, you can give some goofy new accessories to your Ninja Turtles. Each can contains FIVE different Wacky Packages Minis. With 82 in all to collect, it's likely that no two subscribers will get the exact same mix!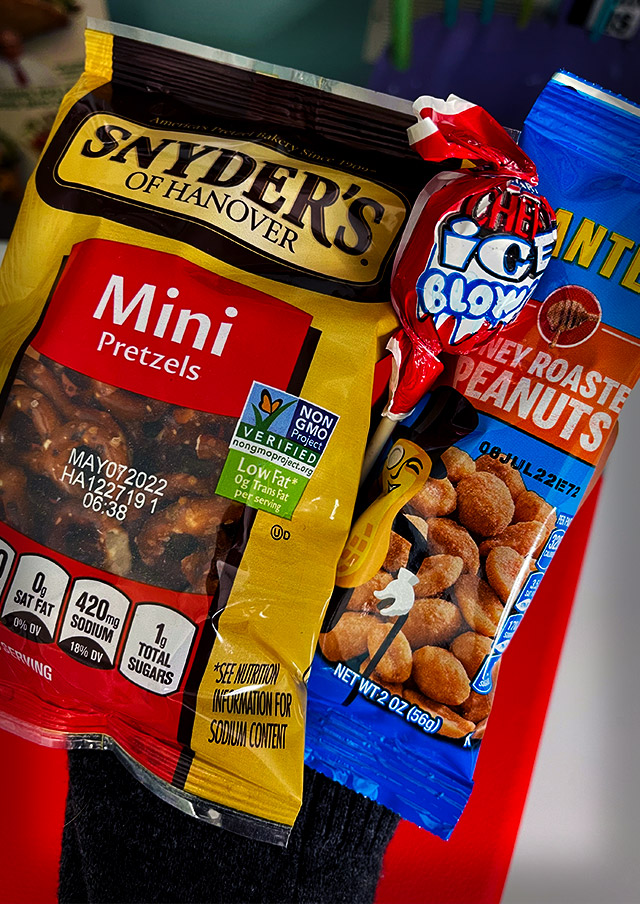 Take the sting out of January's doldrums with a generous dose of sugar and salt. Every Funpack will include ALL of the snacks shown above – a 2oz pack of Planters Honey Roasted Peanuts, a 1.5oz pack of Snyder's Mini Pretzels, and a hard-to-find Cherry Ice Blow Pop!
I don't know if that photo does it justice, but this is a pretty substantial amount of food! Like, enough to work as a meal replacement. Who wouldn't wanna skip dinner for a pile of pretzels, peanuts and lollipops?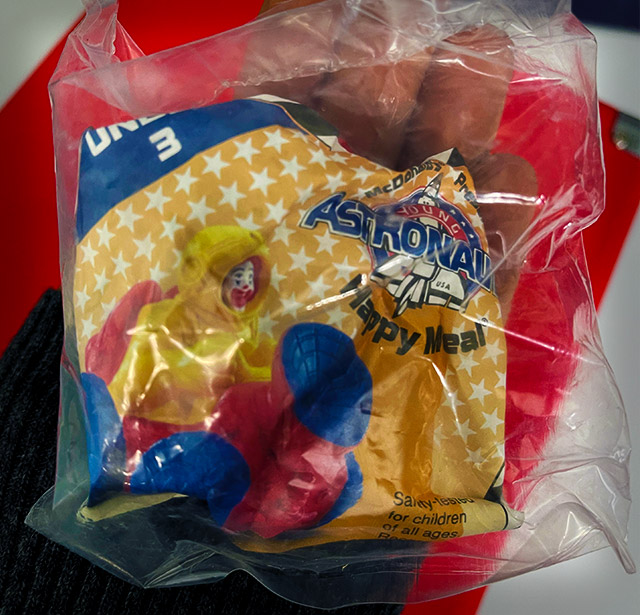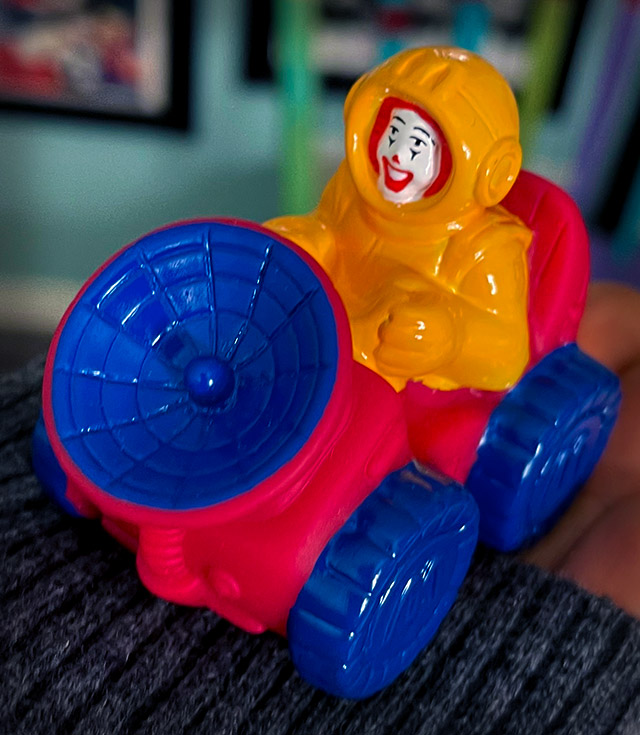 Ah mang, almost forgot this little beauty! Each of you will receive a sealed, never-used Ronald McDonald Lunar Space Rover! This was a Happy Meal toy from a space-themed set back in 1991, and your Ronald Rovers are coming straight from their factory cases, in untouched condition!
As far as Happy Meal toys go, I'd say this one's on the upper end. Such a cute little car, and the idea of Ronald as an astronaut is just perfection.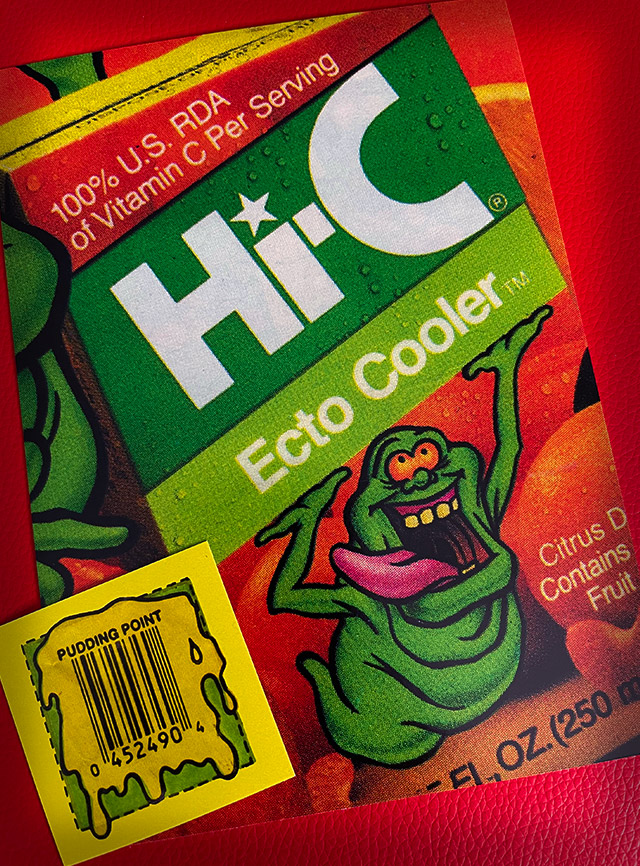 This month's exclusive mini-poster celebrates Hi-C Ecto Cooler, using an image scanned from a very rare Ecto Cooler mini-comic. It pairs nicely with this month's exclusive sticker, featuring a scan of an honest-to-goodness "Pudding Point" from Hostess's old Ninja Turtle Pudding Pies!
Poster is 5×7" and printed on cardstock. Sticker is 2×2".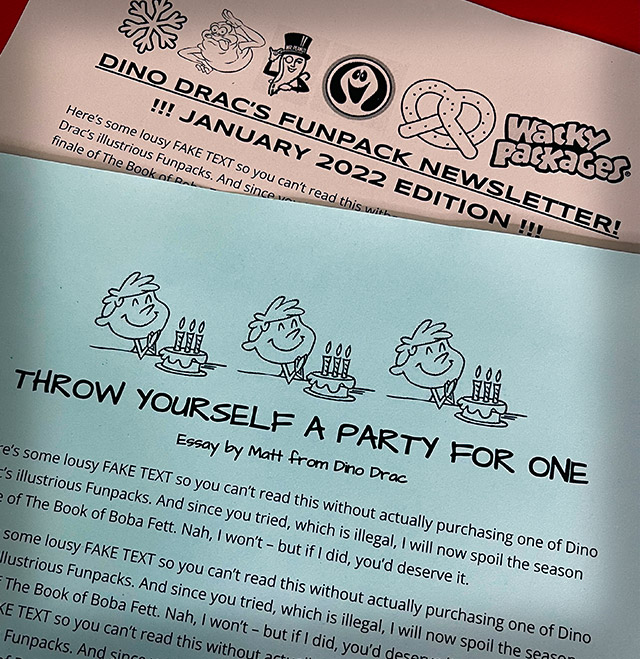 Rounding things out, you'll also receive this month's Funpack Newsletter, plus an exclusive essay that will never be reprinted on the site!
This month's essay is actually a tutorial. I'm gonna teach you how to throw yourself a party… which is basically my excuse to encourage you to spend a night binging bad TV and eating garbage from Dollar Tree. You'll see.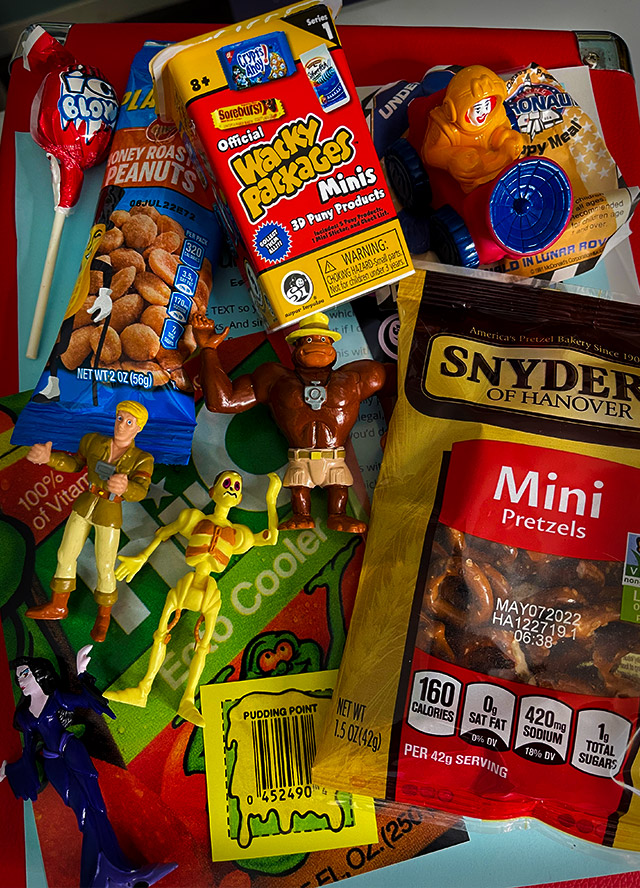 So yep, you'll get everything above for $25 shipped!
If you're already a Funpack subscriber and you'd like to stay that way… do nothing! You're all set!
If you want to subscribe, please read the following, and then click the button at the bottom of this page!
1. Funpacks are available in the United States only. Sorry!
2. Subscriptions are handled via Paypal. If you don't have an account, it's very easy to make one!
3. Funpacks will be shipped to the address listed on your Paypal account. If you need to change your shipping address, or if you'd like for your Funpacks to be shipped to someone else, simply email me!
4. You will be automatically billed $25 every month. (Yes, that price includes shipping.) If you subscribe today, you'll pay today, and then again in exactly one month. For as long as you remain subscribed, you'll keep getting Funpacks!
5. You can cancel at anytime. (You could subscribe today and cancel today!) If you cancel after you've already been charged for the following month's Funpack, you'll of course receive it just the same as any current subscriber would. (You can cancel via Paypal, or by emailing me.)
6. The January 2022 Funpacks will ship on or before Friday 1/21.
To get your subscription started, click the button below!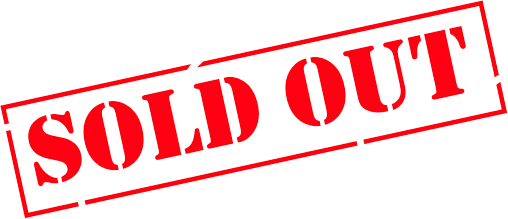 Sorry, subscriptions are sold out for this month! I *may* have a few spares leftover to sell on an individual basis when I complete my final counts, though. To get on the waitlist, email me! (dinosaurdracula on gmail) Thanks!