It's finally here! We know there was an extra long wait for the latest episode of the Purple Stuff Podcast, but when you find out what we're covering, I think you'll forgive us.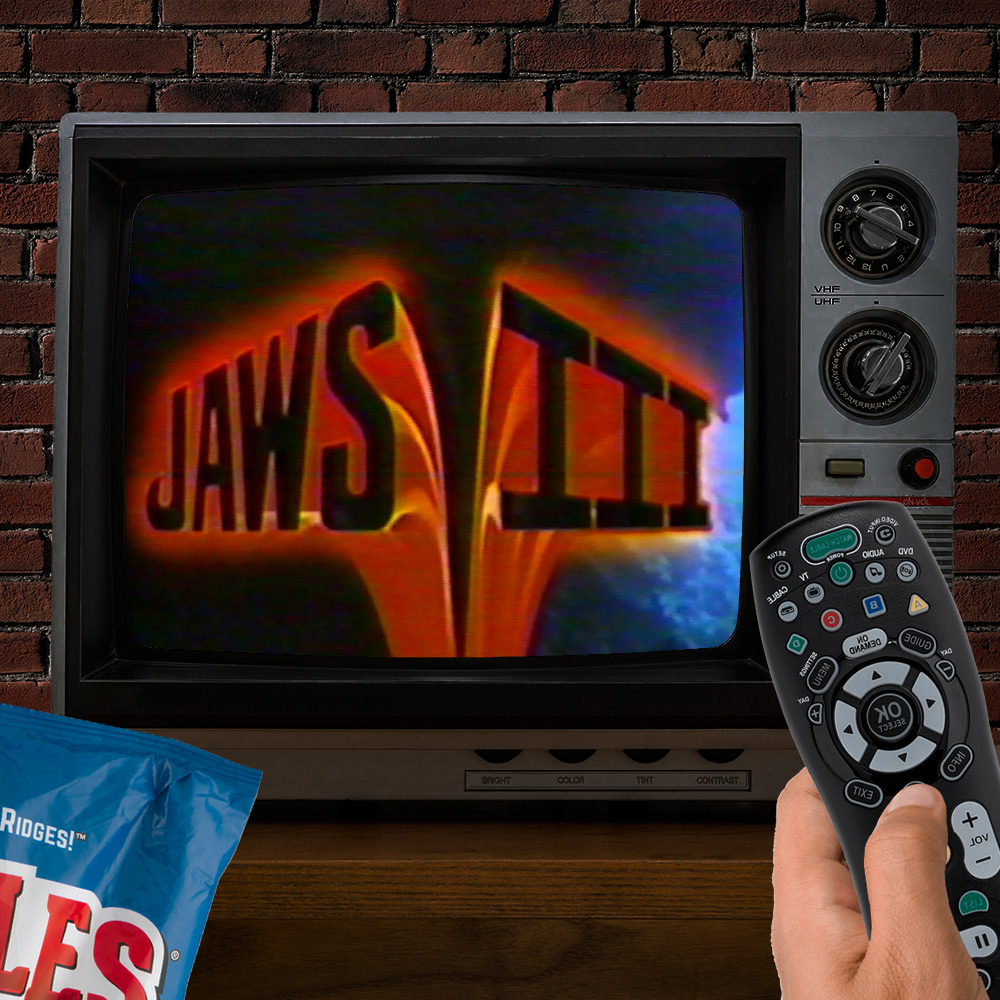 That's right! Time for another VHS dive! Join me and Jay from Sludge Central as we watch a network television broadcast of Jaws 3!
This one aired in July of '93, approximately ten years after the film debuted in theaters. Of course, the original 3D effects just became goofy shots on regular TV, but that was part of the charm!
I've always been a fan of this cheesy movie, and we'll give you many reasons why on the show. We'll also tell you about some of the commercials that aired during the original WPIX broadcast, which covered everything from Jurassic Park to Pizza Hut's Bigfoot Pizza!
Click here to listen to this month's show!
…which you can also find on Apple, Spotify or wherever else you listen to podcasts.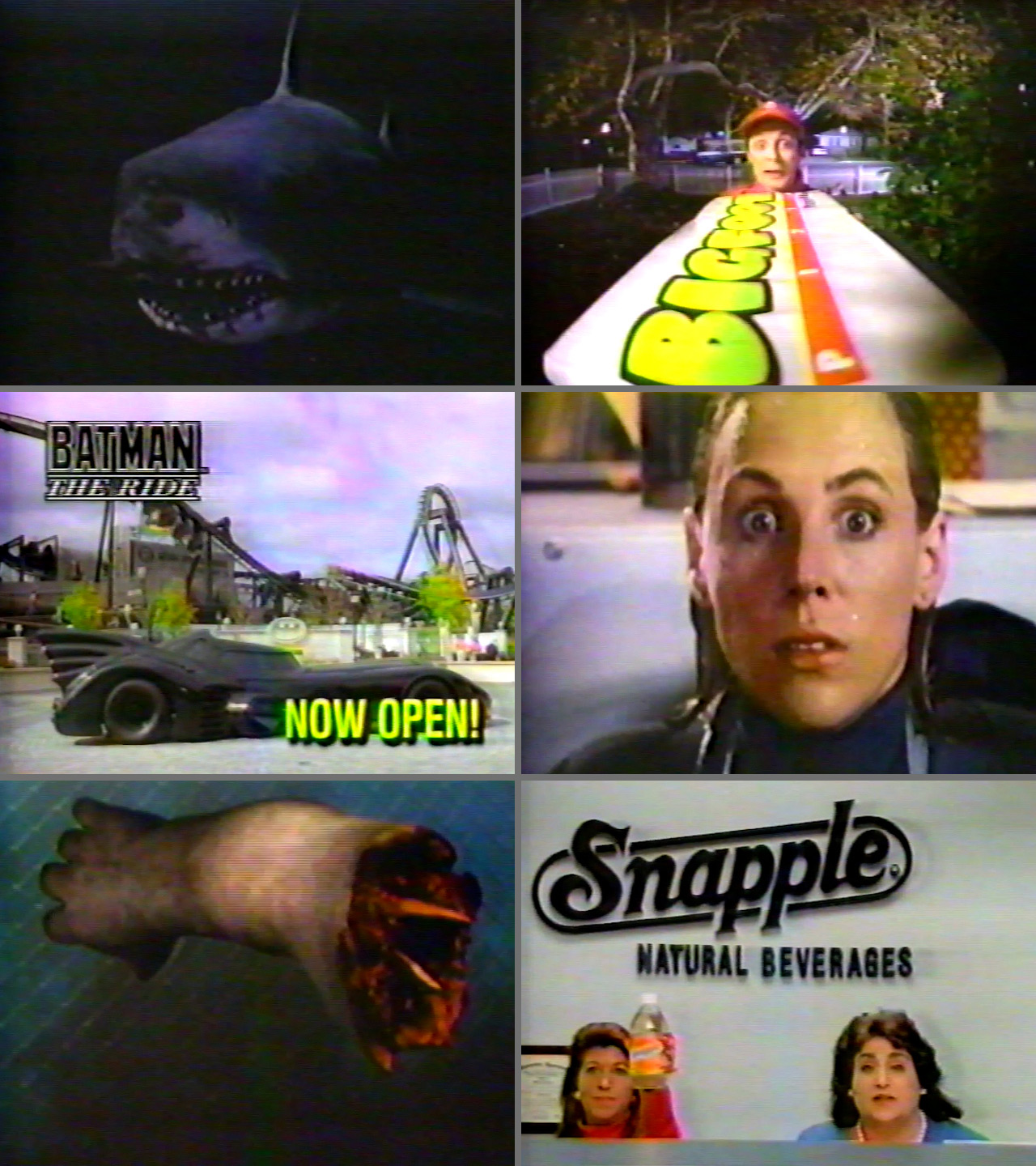 Both Jay and I grew up watching WPIX, and chances are good that we watched this very broadcast back in '93. Doing a show like this is an absolute full-circle moment for the both of us. We hope you enjoy it!
As a reminder, the Purple Stuff Podcast is also on Patreon, where you can grab an exclusive bonus show — and sometimes two — each and every month. (Oh, and if you like these VHS dives, one of our most recent bonus shows was about a 1991 TV broadcast of Tales from the Darkside.) Thanks for all of your support over there!
PS: We put together a compilation of commercials that aired during this '93 broadcast of Jaws 3 – which naturally includes all of the ones we're covering on the show. Total nostalgia bomb!
Thanks again for listening, and for your reviews, and for sharing the show around! We're now many years deep into doing this podcast, and your continued support means the world to us. Hope y'all dig the new episode – it's a real cozy one for a freezing cold weekend!