Now almost five years into doing these Funpacks, I can pretty accurately predict which ones are gonna sell out quick. I think this one will. That's code for "act fast."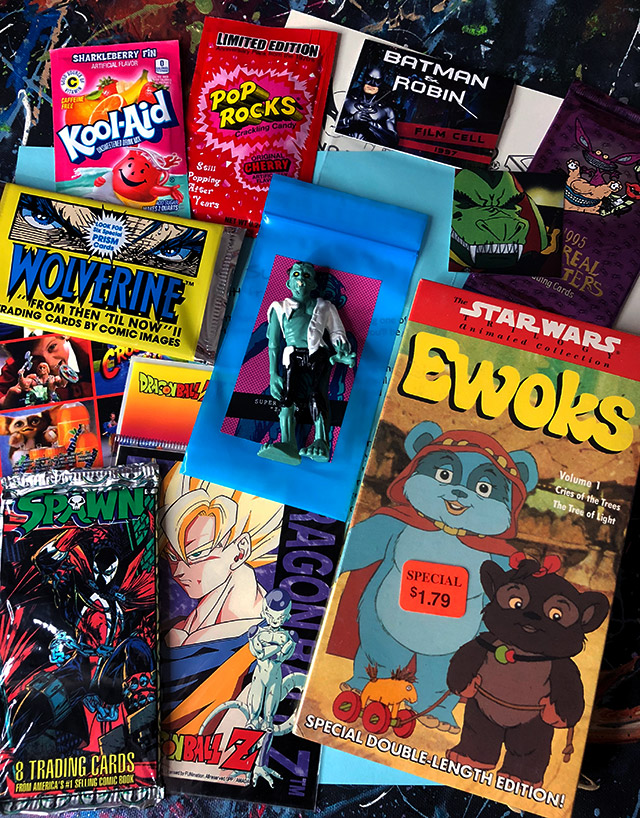 IN SHORT SUPPLY! UNITED STATES ONLY!
Dino Drac's June 2019 Funpack is here, and brother, it's solid. There are over 10 old-and-new collectibles in every box, including a few that are — at least IMO — grand slams.
You know the drill. Subscriptions are $25 a month, and that price includes shipping, which in 2019 is not at all insubstantial. For as long as you remain subscribed, you'll keep getting sweet boxes of retro nonsense each and every month.
Scroll to the bottom for ordering info, or keep reading to learn about *everything* you'll receive in the June Funpack!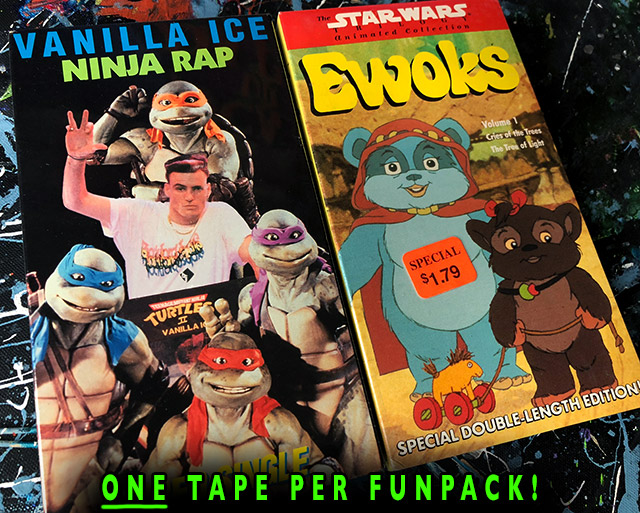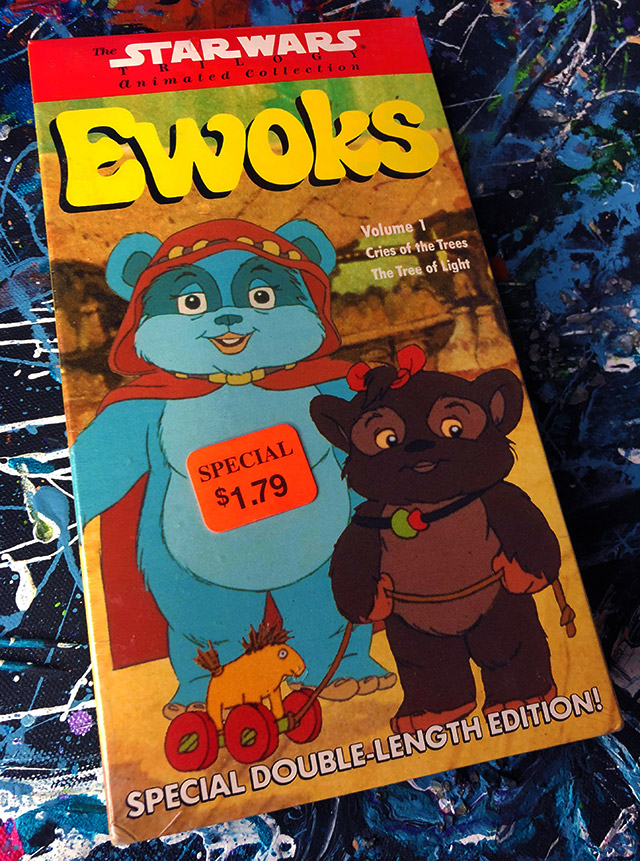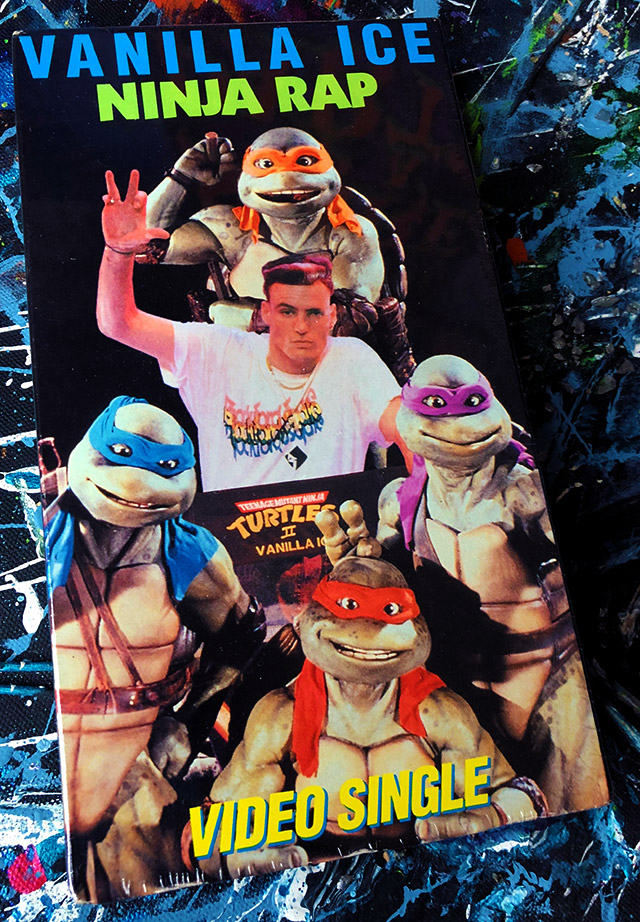 YOU WILL RECEIVE *ONE* OF THESE TWO TAPES!
Yep, we're going there. You will each receive ONE of these VINTAGE, FACTORY-SEALED VHS TAPES. These are positively absolutely UNUSED and UNTOUCHED. Some have ancient price stickers on them, but beyond that, they are as crisp as can be. Heck, even the shrinkwrap is clean. It's literally impossible to find better copies.
You will receive one of the following tapes:
#1: EWOKS VOLUME 1. This 1990 video collects two episodes of the 1980s animated series, and even has some neat old school toon trailers at the top. Running time is around 50 minutes.
#2: NINJA RAP VIDEO SINGLE. From 1991, this short tape contains the music video for Vanilla Ice's Ninja Rap, aka the theme from Teenage Mutant Ninja Turtles II: The Secret of the Ooze! Holy shit.
I know that many of you will naturally prefer one of these to the other. You're gonna have to leave it up to chance, though I will tell you that no matter which tape you prefer, you have a 50/50 shot of getting it. And I'd also submit that no matter which tape you end up with, it'll be an all-time great as far as Funpack items go.
I'm including these as collectibles, though if you still have a VCR hooked up, I tested one of each tape and they both played fine. (And why wouldn't they? They're still sealed!)
So stoked about these. I know that VHS nostalgia is waning, but man, if you were ever gonna make an exception, I'd hope it would be for factory-sealed tapes that are super on-brand for Dino Drac.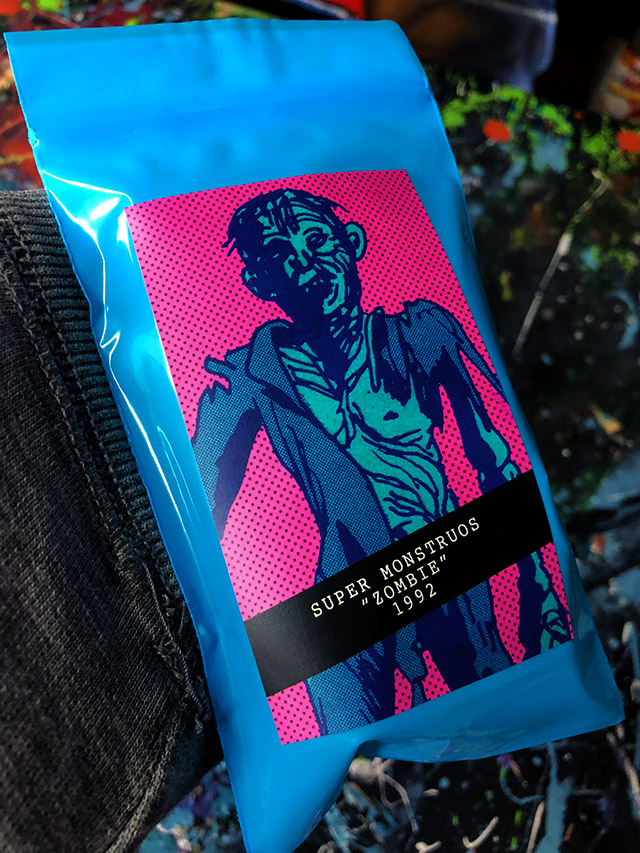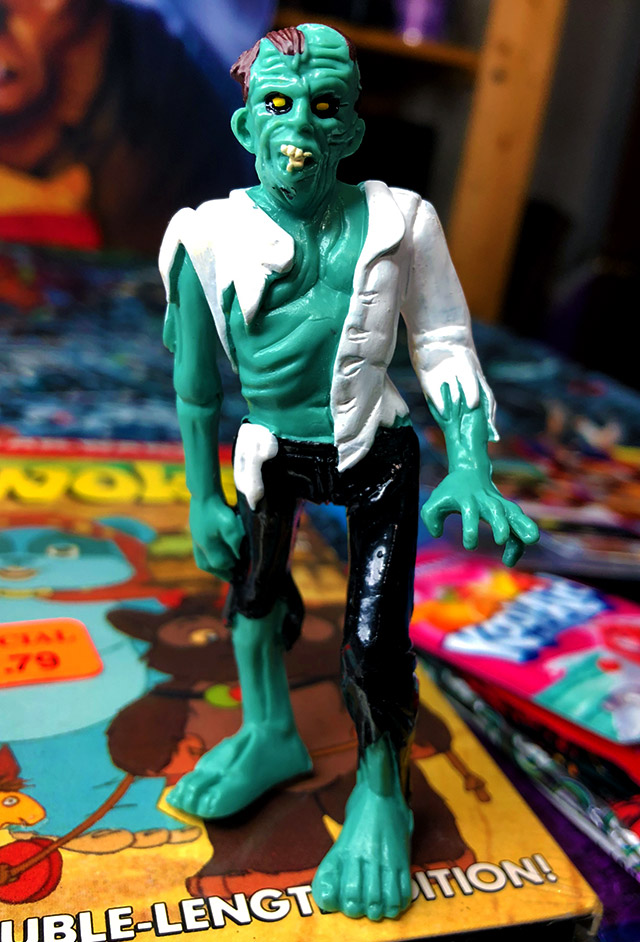 Next up is one of the very last Super Monstruos figures that will appear in a Dino Drac Funpack. Get a load of this ZOMBIE, made in Spain way back in 1992!
He's from a line of monster figurines that were never available in the States, and he's ready to charm your ass off with his chalky green skin and punk rock outfit. Figures are roughly the same size as your average Cobra Commander. They're in nice shape, though some may have a little trouble standing thanks to their weird zombie feet.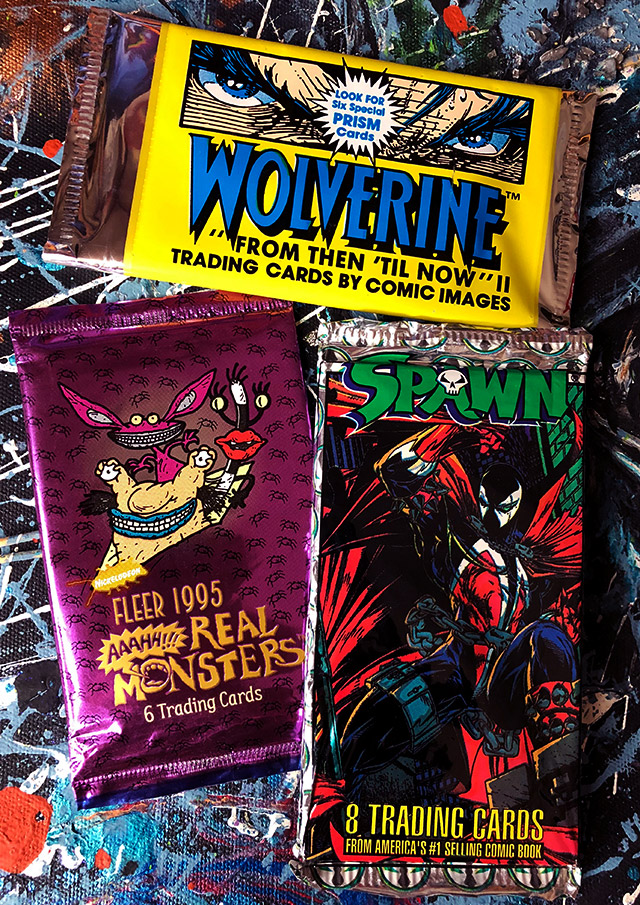 Then we have a small pile of vintage trading card packs, because I know how much you love small piles of those. Actually, I guess you'd prefer large piles, but I did make sure to pick especially good packs this month.
You'll receive:
– Pack of Wolverine: From Then 'Til Now cards (1992)
– Pack of Spawn comic cards (1995)
– Pack of Aaahh!!! Real Monsters cards (1995)
Have fun tearing 'em open! May they inspire you to fall down many wiki rabbit holes and/or look up old cartoons on YouTube.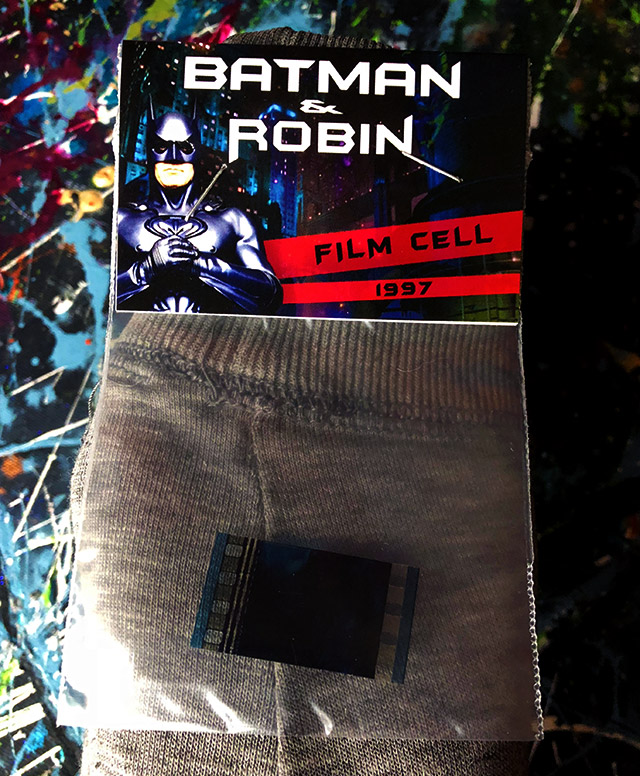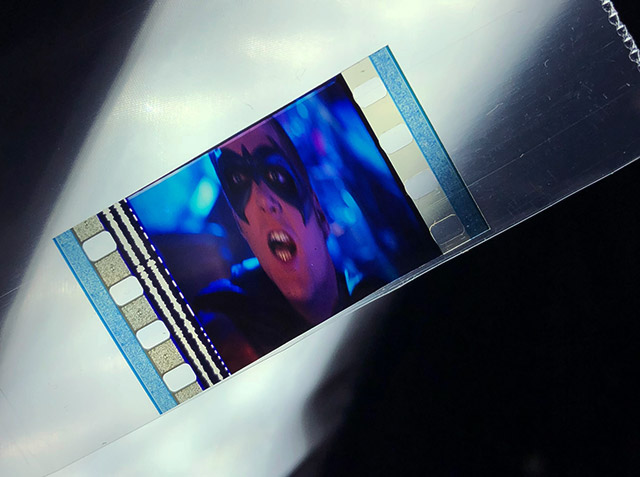 This month's Dino Drac Specimen is a genuine Batman & Robin film cell, from way back in 1997. Public opinion is rapidly shifting on this movie, which is now considered the finest masterpiece in modern cinema, probably thanks to that scene where Mr. Freeze dances to the Snow Miser song.
Please note that while you'll receive a genuine film cell, I can't account for where the film cells actually came from. Could be from actual movie reels, could be from trailer reels. Just consider them novelty items, and we'll both be happy. Yours will arrive in custom Dino Drac packaging!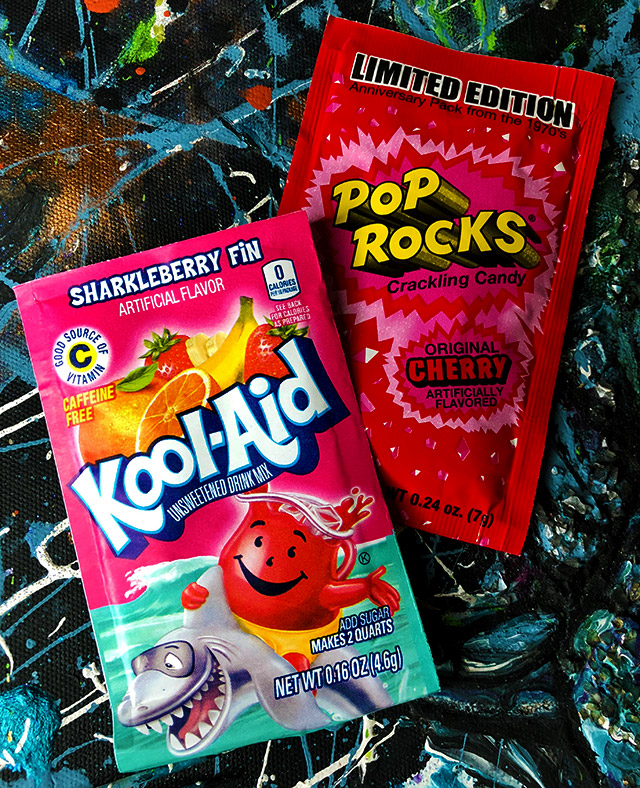 Slide into summer with this month's Funpack snacks, including a fresh packet of Sharkleberry Fin Kool-Aid (yep, it still exists) along with a packet of Cherry Pop Rocks. I would totally not blame you for combining the two into some kind of virgin fizzy cocktail.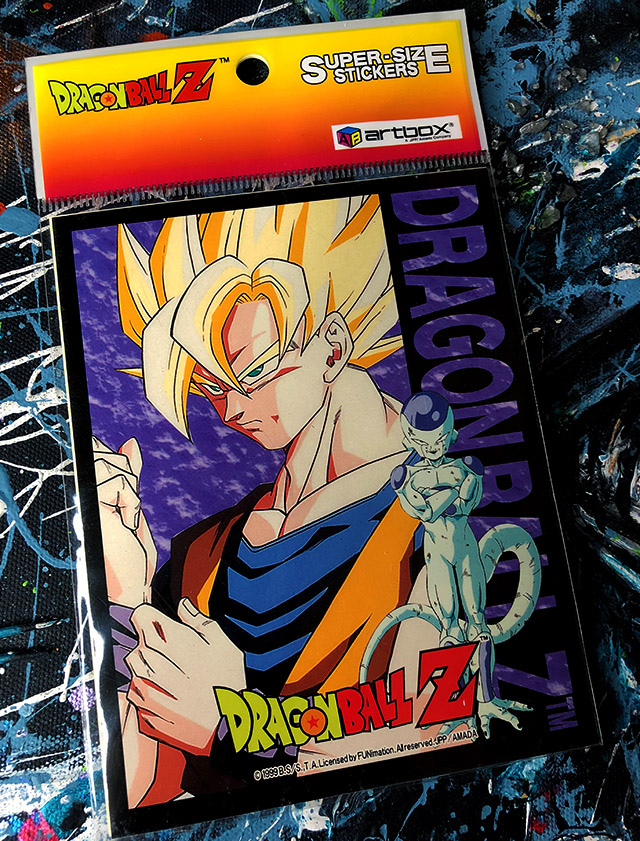 You'll also receive a random pack of Dragon Ball Z Super-Size Stickers, made by Artbox back in 1999. I don't know much about DBZ, but I figured some of you might?
Is that the one with Goku? I love it when people bring him up, because my mind immediately jumps to those old Boku juice boxes.
Each pack contains two oversized sticker sheets.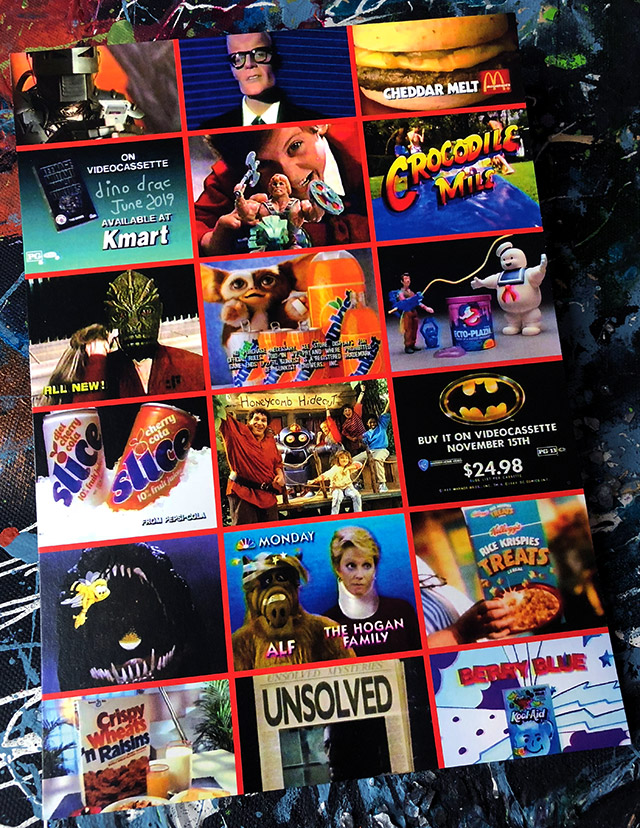 Ah, there's still more! This month's exclusive Dino Drac Mini-Poster is one of my favorites, collecting random screengrabs from various '80s and '90s TV commercials. Eighteen different memories, all in one shot!
Poster is 5×7" and printed on something resembling cardstock. It looks even nicer in person, if I do say so myself.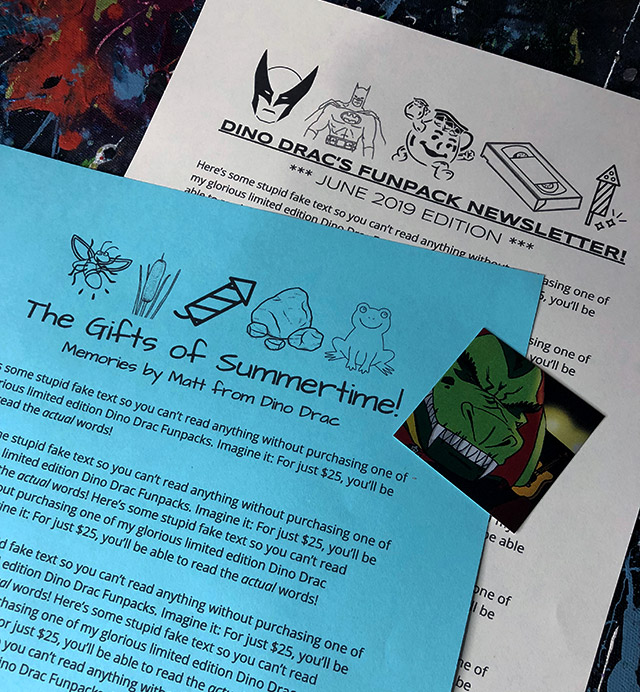 Rounding things out, you'll also get this month's exclusive 2×2" Dino Drac sticker, the June 2019 Funpack Newsletter, and an exclusive essay that will never be reprinted on the site!
This month's essay is all about the weird "freebies" of summertime — from wild frogs to used fireworks to those oh-so-collectible cattails. You're gonna relate to this one, I swear.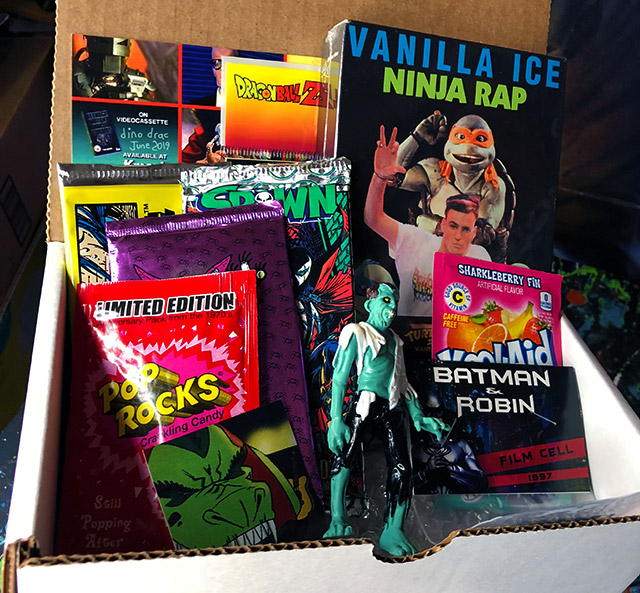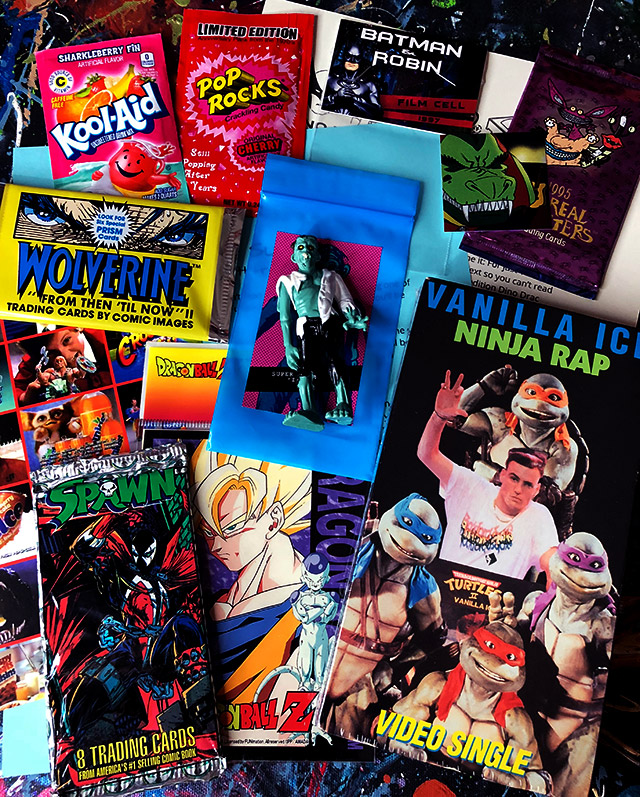 Yep, you'll get everything mentioned above, for $25 shipped! (Just remember, you'll receive *either* the Ninja Rap tape or the Ewoks tape — not both!)
If you're already a Funpack subscriber and you'd like to stay that way… do nothing! You're all set!
If you want to subscribe, please read the following, and then click the button at the bottom of this page!
1. Funpacks are available in the United States only. Sorry!
2. Subscriptions are handled via Paypal. If you don't have an account, it's very easy to make one!
3. Funpacks will be shipped to the address listed on your Paypal account. If you need to change your shipping address, or if you'd like for your Funpacks to be shipped to someone else, simply email me!
4. You will be automatically billed $25 every month. (Yes, that price includes shipping.) If you subscribe today, you'll pay today, and then again in exactly one month. For as long as you remain subscribed, you'll keep getting Funpacks!
5. You can cancel at anytime. (You could subscribe today and cancel today!) If you cancel after you've already been charged for the following month's Funpack, you'll of course receive it just the same as any current subscriber would. (You can cancel via Paypal, or by emailing me.)
6. The June 2019 Funpacks will ship on or before Thursday 6/20.
Remember, the Funpacks allow me to keep doing the site… thanks so much to all who help to keep it/me going!
To get your subscription started, click the button below!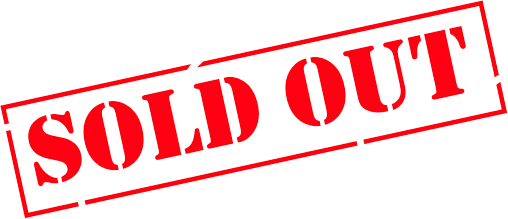 Sorry! All out of room for new subscriptions, BUT I may have a few extra June Funpacks that I can sell on an individual basis. Email me if you want one and I'll let you know if it's still possible!