This month marks the FIFTH ANNIVERSARY of Dino Drac's Funpacks, which sounds so impossible that I checked three times just to be sure. When I kicked off this endeavor way back in 2014, I never expected that I'd still be at it even a year later — let alone five!
Thank you so much for your support! The Funpacks have grown into something that eats up more of my time than most of you would likely suspect, but boy do I love curating these boxes and seeing all of your reactions!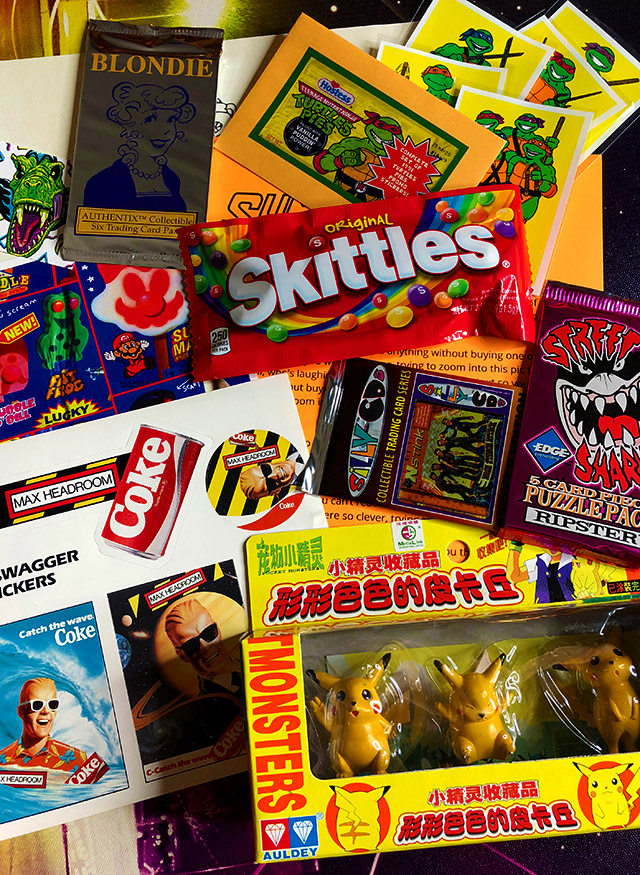 VERY LIMITED SUPPLY! UNITED STATES ONLY.
The July 2019 Funpack is fittingly celebratory, with some true knockout items that I'm so excited to include. I should warn you: Supplies are pretty limited, and once these are gone, they're gone for good. In addition, subscribing now is the only way to guarantee yourself a spot for the triple dose of Halloween Funpacks, which begin in August!
I think you know the score by now. Subscriptions are $25 a month (including shipping), and for as long as you remain subscribed, you'll keep getting neat boxes of old-and-new collectibles every month. Scroll to the bottom for ordering info, or keep reading to learn about everything you'll receive in this month's Funpack!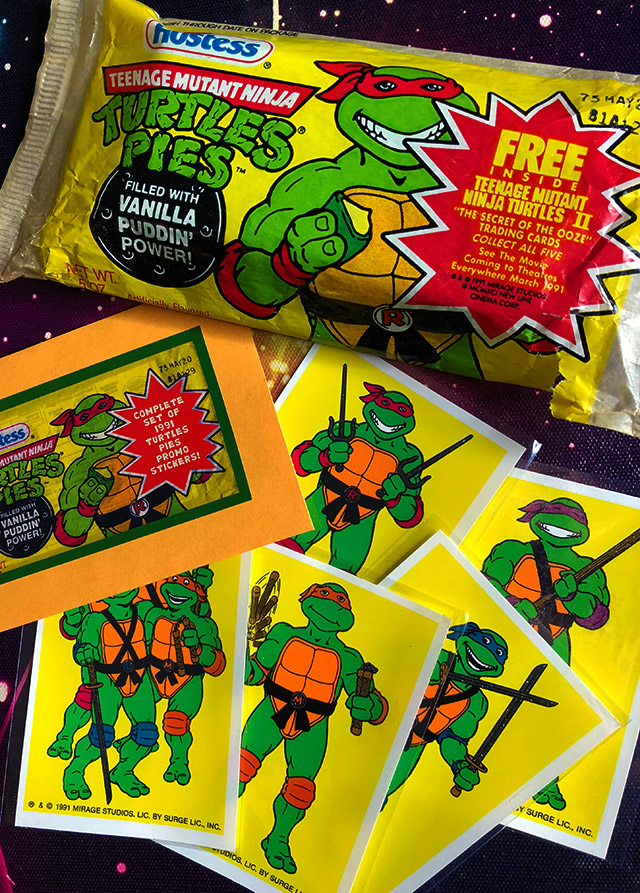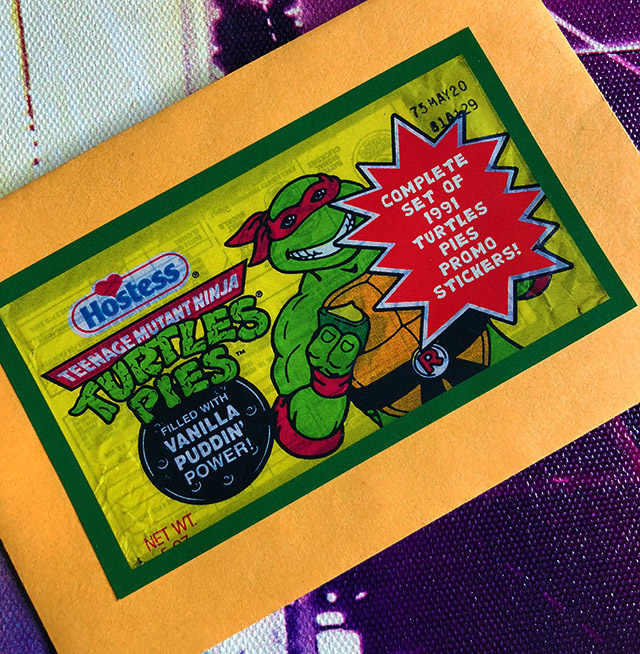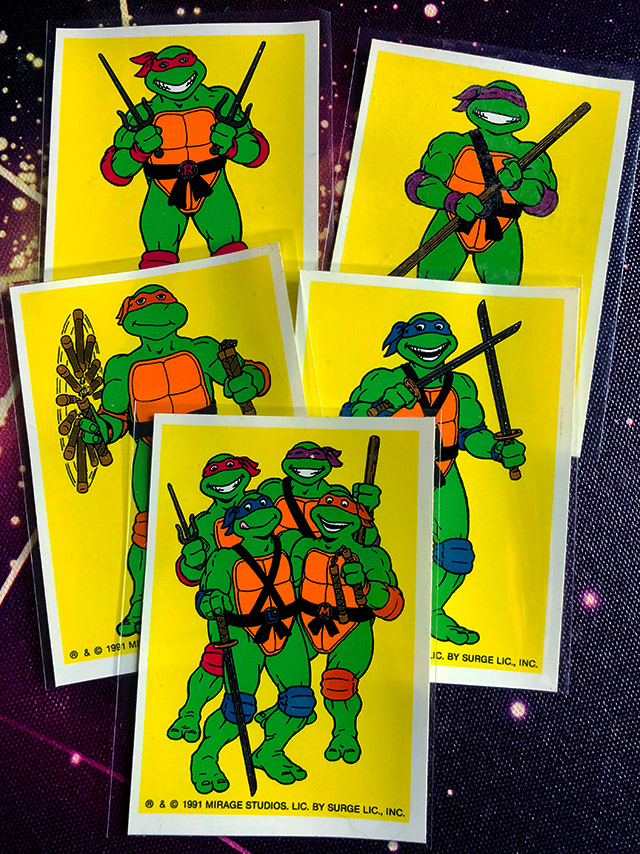 ACTUAL PIE NOT INCLUDED, OBVIOUSLY.
Here's a real "OMG" item. You'll each receive the COMPLETE SET of Teenage Mutant Ninja Turtles Pies stickers, which were only available in specially marked pudding pie packages back in 1991!
My GOD. The pie itself is not included, of course, but you will get the complete sticker set neatly stuffed into a custom Dino Drac envelope. I've personally stuck each sticker into its own protective sleeve, to boot. This is a hardcore collectible for Ninja Turtles fans, and I'm as excited about these sets as I've been for any prior Funpack item.
You will get the five stickers shown above. They are unused, but some have a few scuffs, as are commonly found on these stickers. Though the Turtles are pictured with their weapons, the poses are ripped straight from the original pudding pie wrappers. (Note how Mikey looks like he's chewing on something. That's a pudding pie!)
Big thanks to my pal Mike for the huge assist on making this a possibility. (And yeah, this doubles as this month's Dino Drac Specimen!)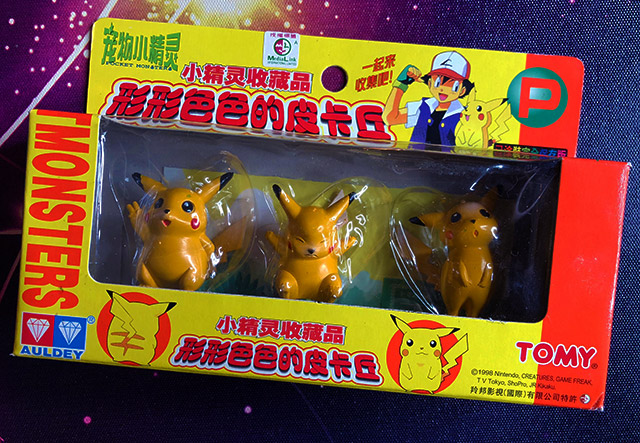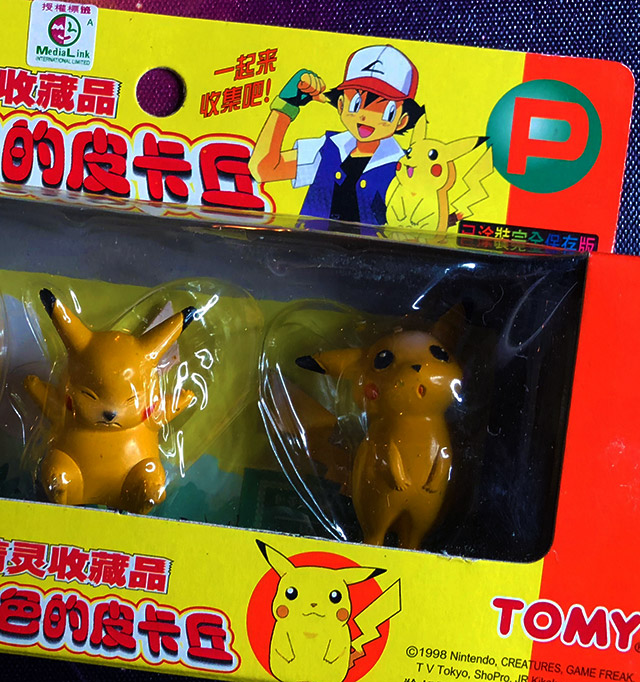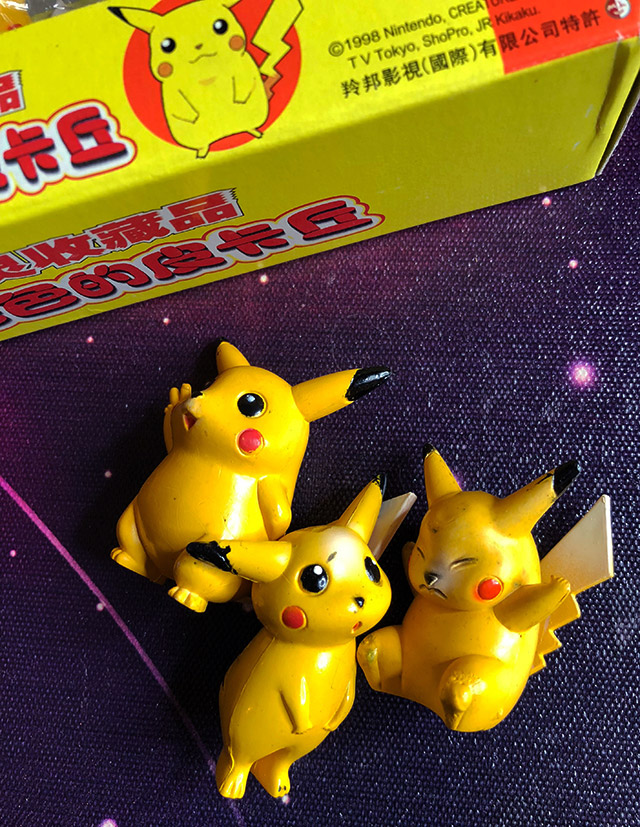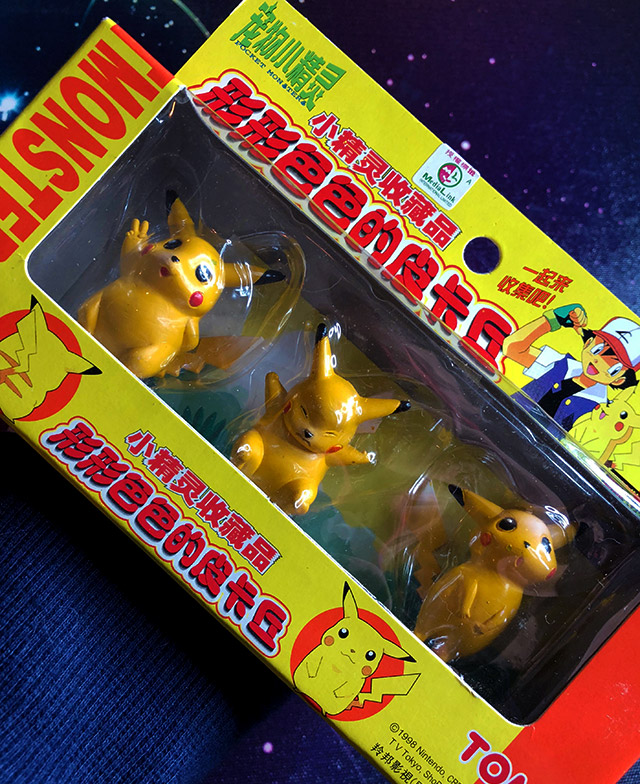 Next up is another knockout. You'll each receive this vintage set of Pokemon Pikachu figures, released by Tomy / Audley back in 1998! Yep, this is a total G1 Pokemon collectible, as old as they come!
These sets of window-boxed figures were chiefly sold outside of the States, though some made it here back in the late '90s. The figures themselves are pretty crude and have messy paint jobs, but I think that only adds to their charm.
You will get the whole boxed set in unused condition. Most boxes still have sealed tape around the sides. The condition of the boxes vary slightly — most are close to perfect, a few may have a couple of corner dings. Truly amazing score for Pokemon fans, and the way-cool box will look so good on your shelf!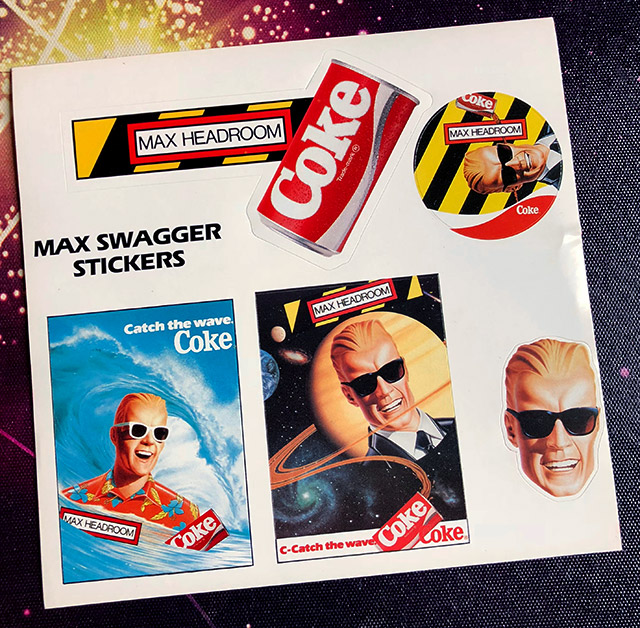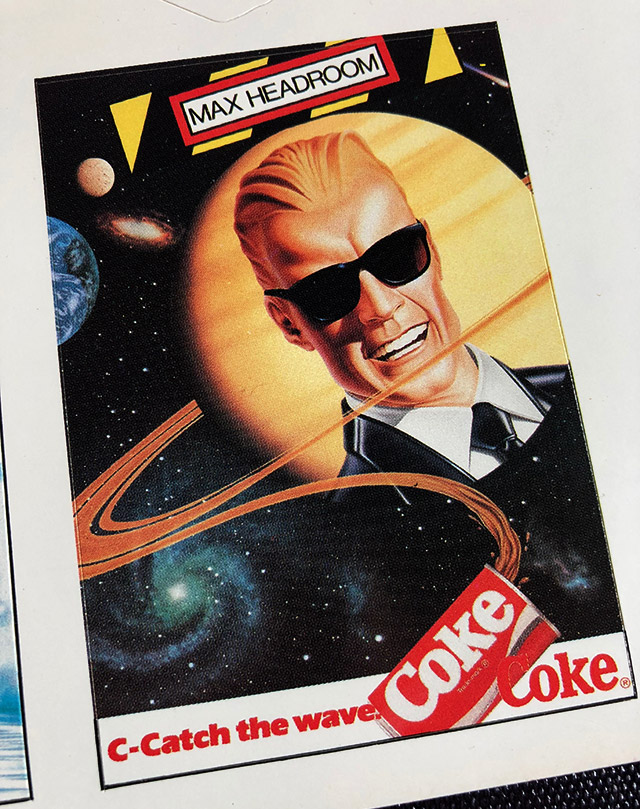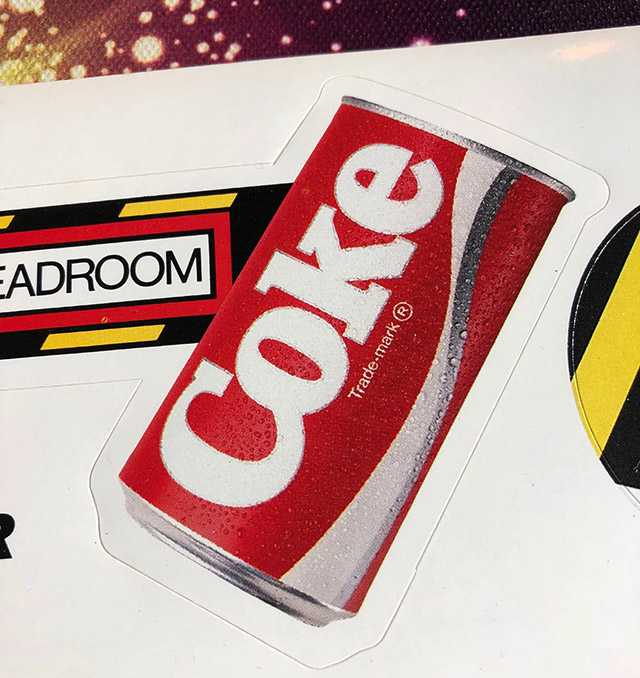 If you've been on a New Coke kick thanks to all of those mentions in Stranger Things 3, check this out. You'll each receive a vintage sheet of Max Headroom / New Coke promo stickers, released back when the soda first launched in the mid '80s!
These are KILLER. Each sheet is about 6.5"x6.5", with five large stickers. If you weren't aware, Max was New Coke's top pitchman, who appeared in more New Coke TV commercials than I can remember. Considering their age, the stickers are in great shape!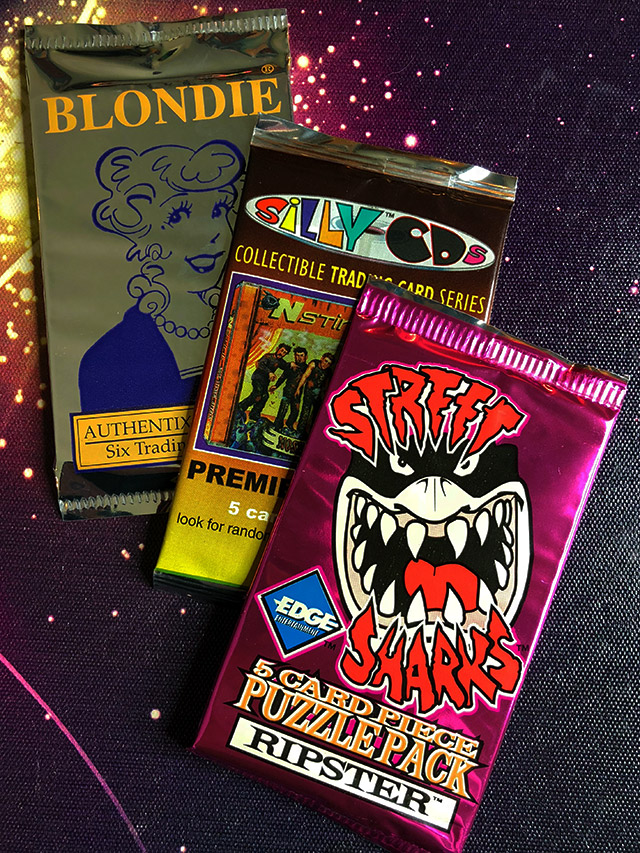 You'll also receive three packs of vintage trading cards, because no Funpack is complete without those. Have fun tearing open packs for Blondie (1995), Silly CDs (2001) *and* a Street Sharks Puzzle Pack from 1995!
(The Street Sharks packs are especially sweet. Each pack includes a complete puzzle of a different character. Jawsome!)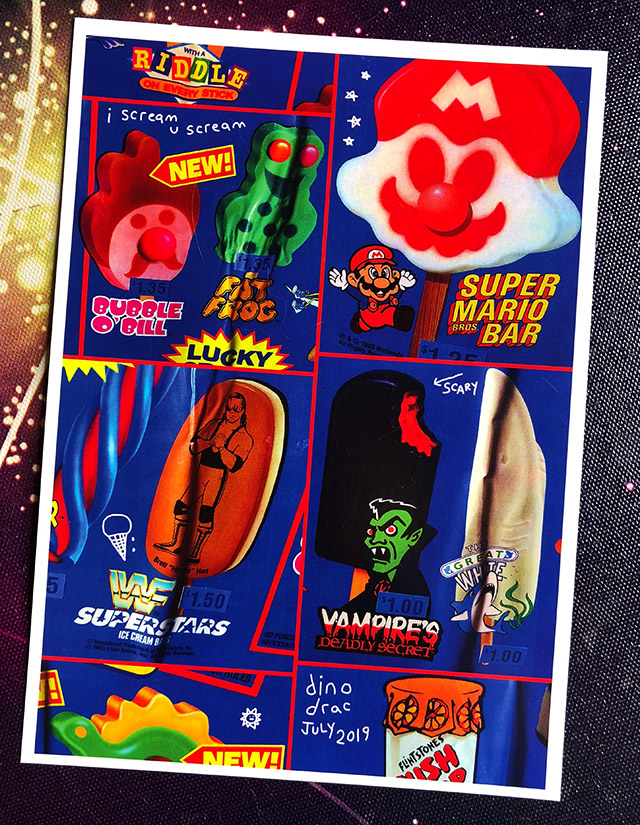 This month's Dino Drac Mini-Poster celebrates the summer with a collage of old ice cream treats, made from a 1990s Good Humor ice cream truck menu. Tack it up and long for the days of Vampire's Deadly Secret and WWF Superstars bars.
Posters are 5×7" and printed on something resembling cardstock.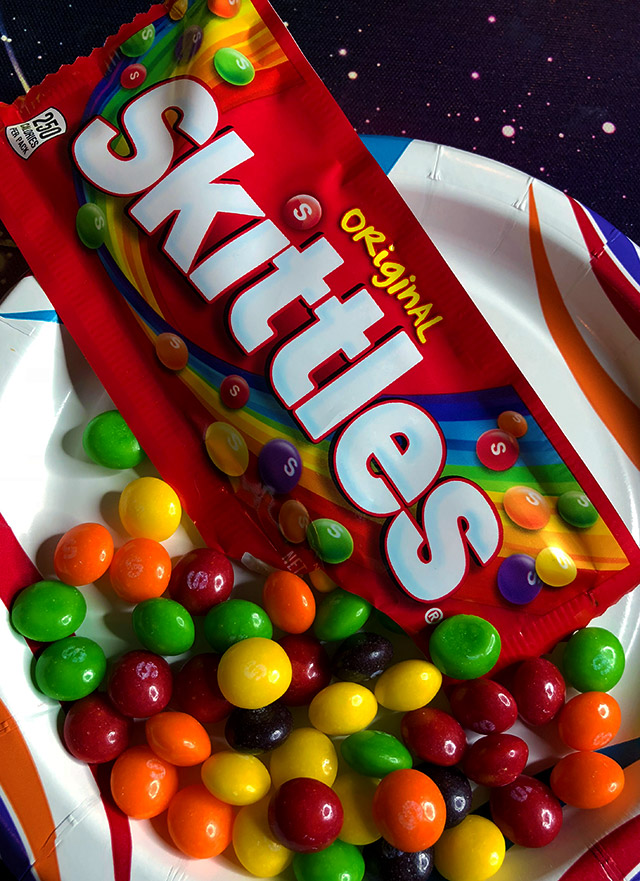 And for this month's snack, I'm tossing in a bag of Skittles. This ain't no fun-sized bag, either — it's the standard 2+ ouncer. You probably haven't bought yourself a bag of Skittles in like 15 years, and since the Funpacks are all about letting you reclaim those lost glories of youth, I thought they'd be a good fit.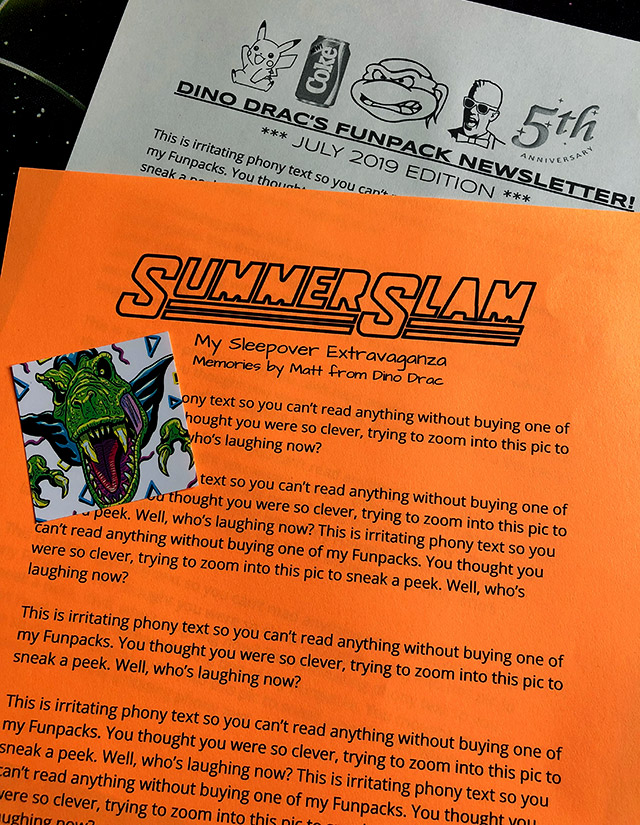 Rounding things out, you'll also receive this month's Funpack Newsletter, a 2×2" Dino Drac sticker, and an exclusive essay that will never be reprinted on the site!
This month's essay tells the story of my old SummerSlam sleepovers, when a few neighborhood friends came over ostensibly to watch wrestling, but mostly because it meant that dinner would be Cheetos.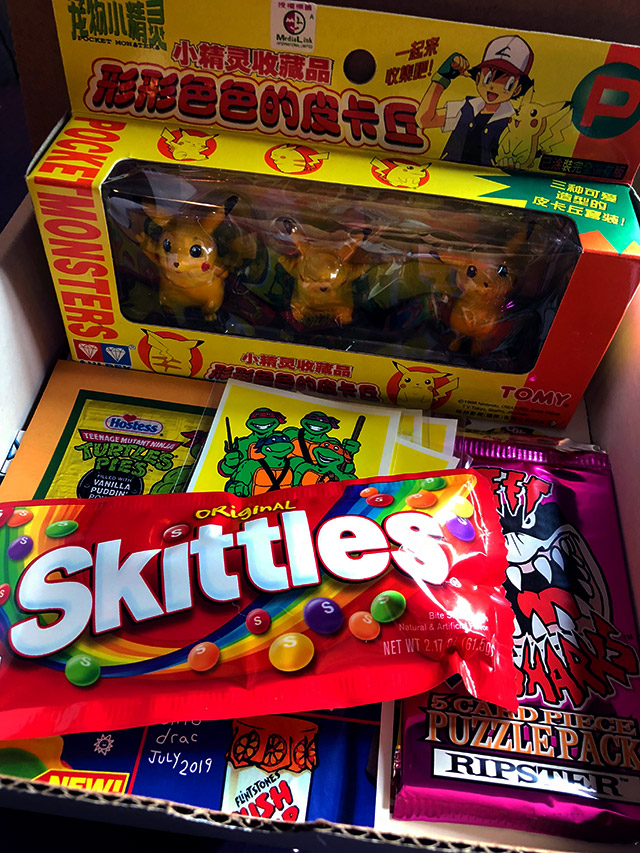 Yep, you'll get everything mentioned above, for $25 shipped!
If you're already a Funpack subscriber and you'd like to stay that way… do nothing! You're all set!
If you want to subscribe, please read the following, and then click the button at the bottom of this page!
1. Funpacks are available in the United States only. Sorry!
2. Subscriptions are handled via Paypal. If you don't have an account, it's very easy to make one!
3. Funpacks will be shipped to the address listed on your Paypal account. If you need to change your shipping address, or if you'd like for your Funpacks to be shipped to someone else, simply email me!
4. You will be automatically billed $25 every month. (Yes, that price includes shipping.) If you subscribe today, you'll pay today, and then again in exactly one month. For as long as you remain subscribed, you'll keep getting Funpacks!
5. You can cancel at anytime. (You could subscribe today and cancel today!) If you cancel after you've already been charged for the following month's Funpack, you'll of course receive it just the same as any current subscriber would. (You can cancel via Paypal, or by emailing me.)
6. The July 2019 Funpacks will ship on or before Tuesday 7/23.
Remember, the Funpacks allow me to keep doing the site… thanks so much to all who help to keep it/me going!
To get your subscription started, click the button below!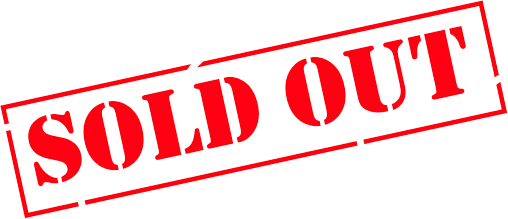 Sorry! All out of room for new subscriptions, BUT I may have a few extra July Funpacks that I can sell on an individual basis. Email me if you want one and I'll let you know if it's still possible!