Dino Drac's March Funpack is here, and… okay, yes, given what's going on in the world, I'd much rather push this off until things settle down. I'm on an unbreakable schedule with these, though, so the show must go on!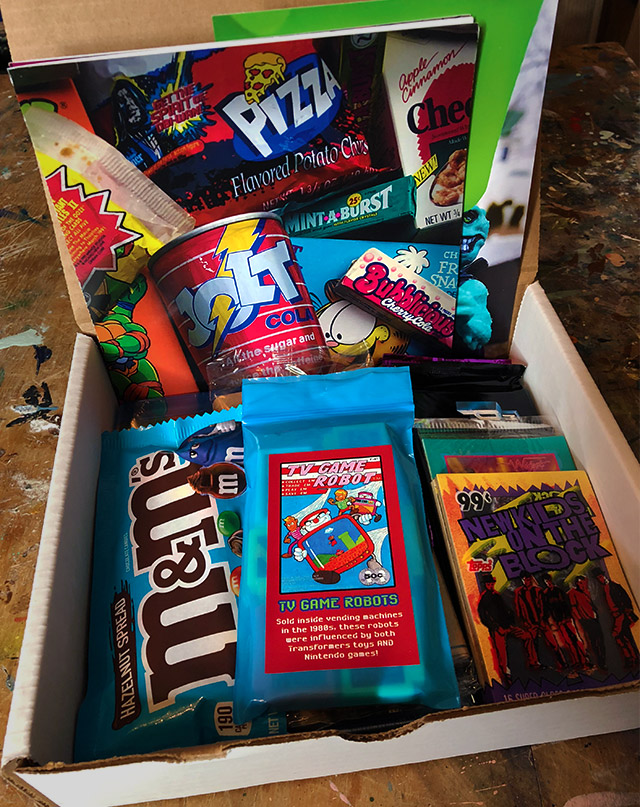 UNITED STATES ONLY! VERY LIMITED SUPPLY!
This month's Funpack is loaded with old-and-new goodies that are sure to give ya at least one night's worth of trivial joy. From old toys to newish movies to delicious snacks, I'm super happy with how this one turned out, and I hope you guys will be, too.
Standard spiel: The Funpacks are available on a monthly subscription basis. It's $25 a month (including shipping), and for as long as you remain subscribed, you'll get a new Funpack each and every month. (You can cancel at any time without penalty, of course!)
Scroll to the bottom for ordering info, or keep reading to learn about everything you'll receive in this month's box!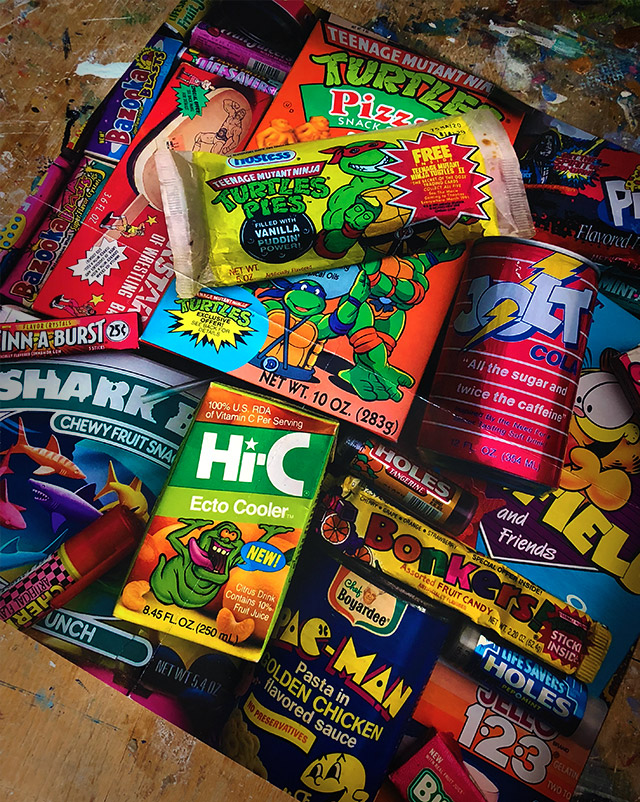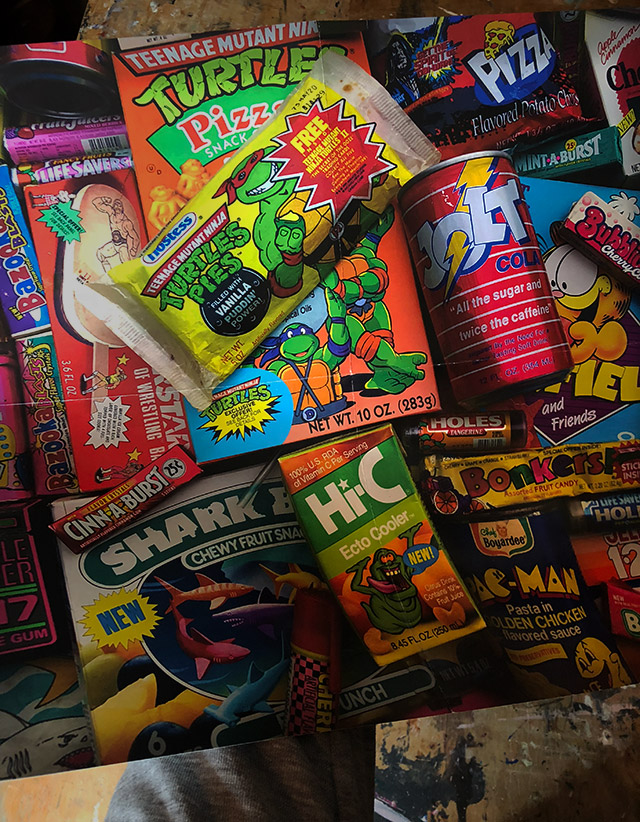 13.25″ x 13.25″ FOLD-OUT POSTER!
Oh, lordy, you're gonna love this. Each of you will receive this gorgeous and weird glossy fold-out poster starring various discontinued junk foods from my personal collection. Everything from Pac-Man Pasta to Ninja Turtles Pudding Pies!
These are super slick. The posters are 13.25" x 13.25", and will arrive four-way folded, as that's the only way they'd ever fit in the shipping box. (Don't worry, these are all professionally machine-folded, to keep them as nice as can be!)
I'm thrilled with how they came out. Tack it up and turn to it whenever you need to lose yourself in happy, tasty memories for a few minutes. Each folded poster will be packed in a plastic sleeve for extra protection!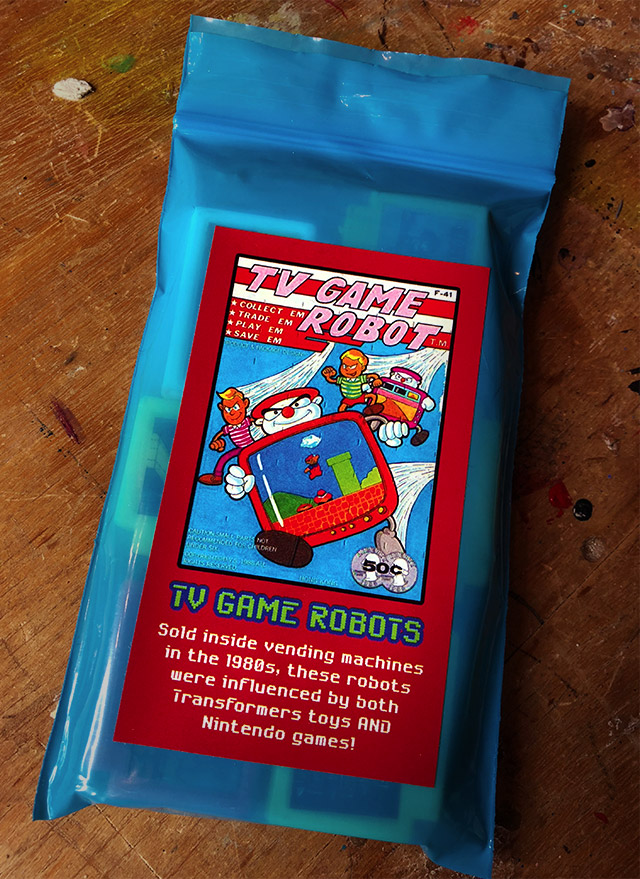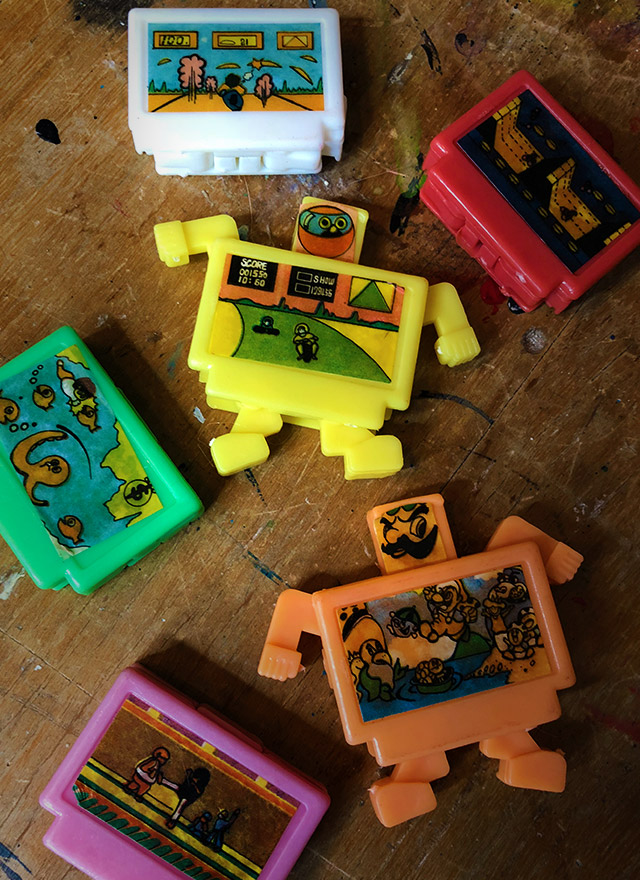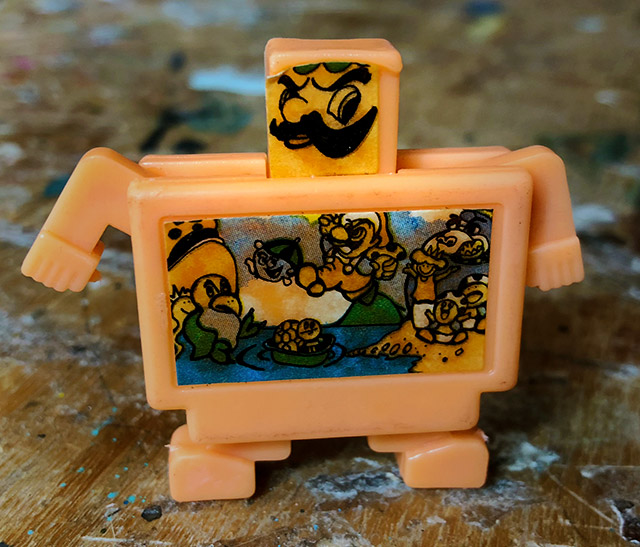 *SIX* TV GAME ROBOTS PER FUNPACK!
Next up, you'll each receive a gorgeous package of six different TV GAME ROBOTS, which were sold in vending machines way back in 1988!
They're like Nintendo-themed Transformers toys. The robots transform into little game cartridges, and each is blessed with a random video game sticker that was obviously inspired by an old Famicon/NES title. (In the mix is everything from Super Mario Bros. to Excitebike and beyond.)
There's a huge amount of colors and stickers in the mix, so I'll do my best to make sure everyone gets a good variety. The stickers have age wear, naturally, but I'm personally sorting through them to make sure you get the best of my stock.
I just love these. It's like a triple dose of '80s nostalgia: Nintendo, Transformers and weird old vending machine toys. Each set of six will arrive in a custom Dino Drac baggie.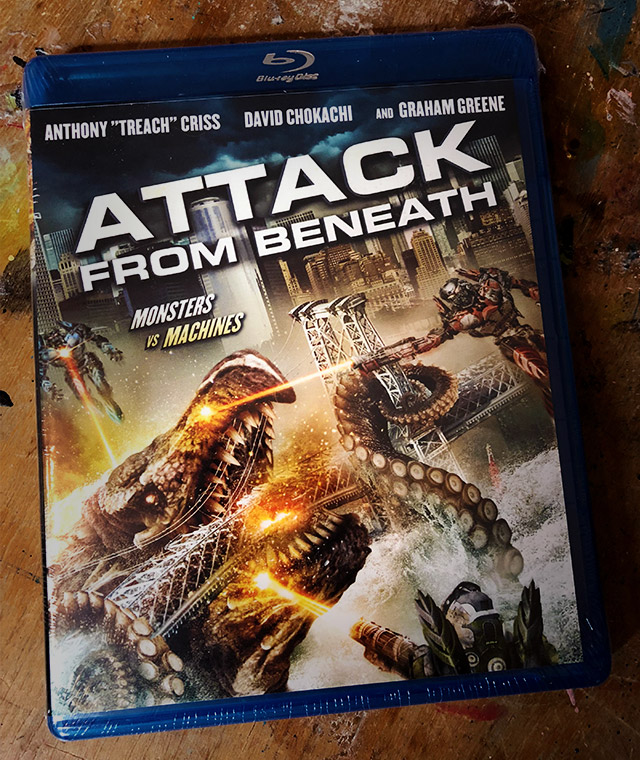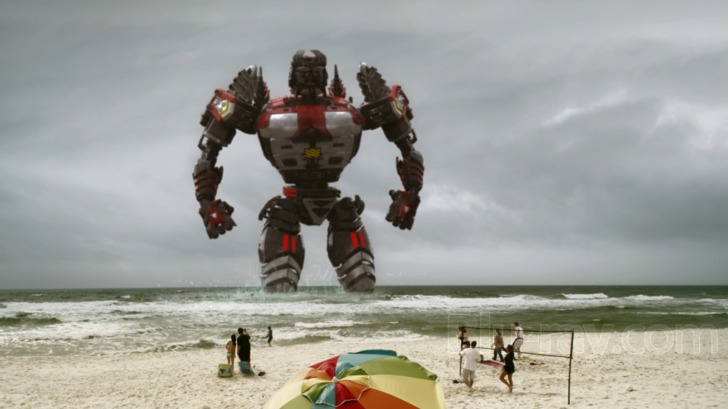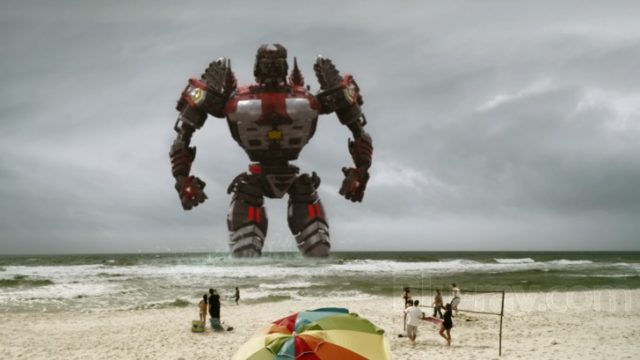 Oh yes, there's still more! You'll each receive a sealed, case-fresh copy of Attack From Beneath on Blu-ray. The film is also known as Atlantic Rim, which is probably a better title given that it's a cheesy Pacific Rim ripoff.
With over 1500 ratings on Amazon, this baby rests comfortably with 1.5 stars! Reviews are peppered with words like "excruciating" and "amateur." I think the hatred just makes the movie more powerful. Get set for 85 minutes' worth of questionable dialogue and iffy CG effects!
(C'mon, you know you're overdue for a bad movie night. If you're curious, the film is unrated.)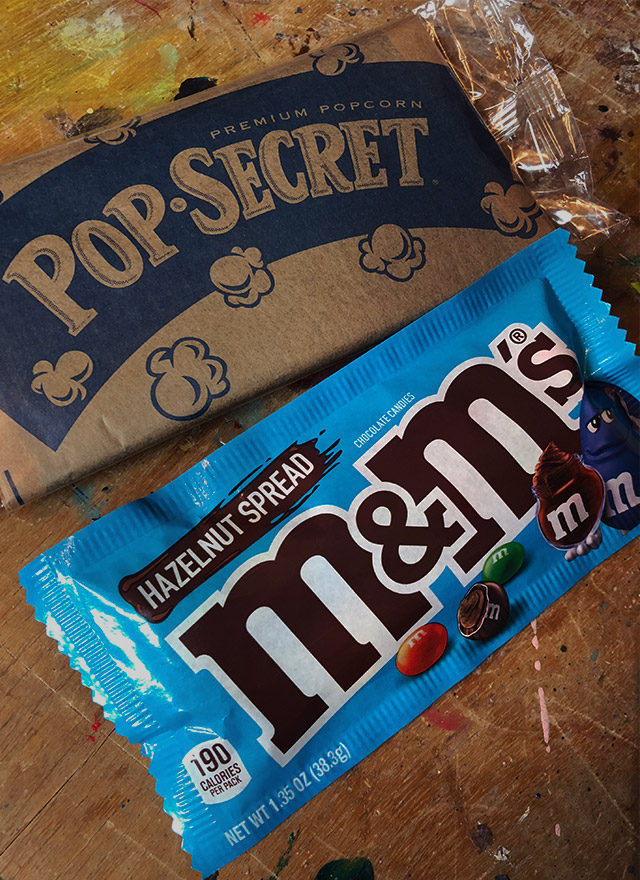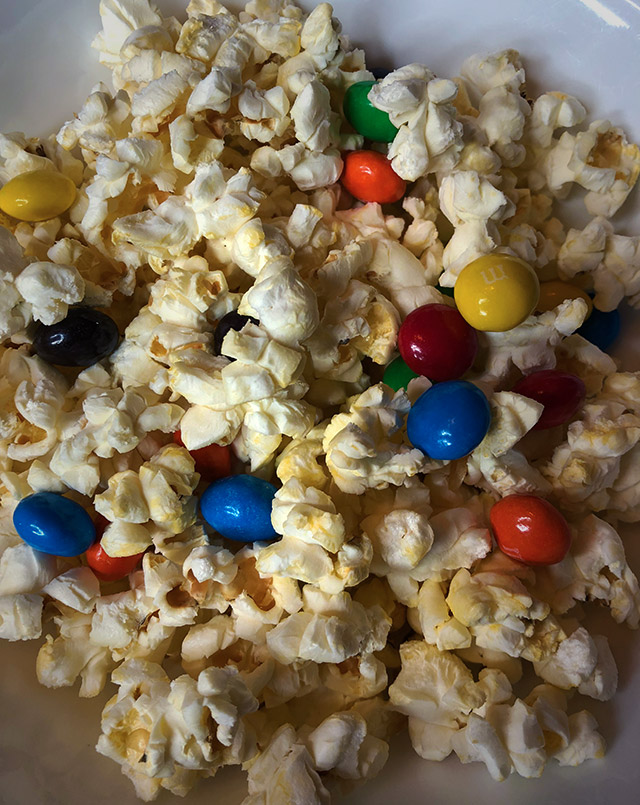 Oh, and what's a bad movie without some great snacks? You'll each receive a full-sized bag of Hazelnut M&M's, this of course assuming I don't eat them all before it's time to ship. Seriously, they're amazing, and I've never considered myself a hazelnut fan. This ain't no fun-sized bullshit, either — you'll get a whole 1.35 ounce pack!
I'll also toss in a mini-bag of Pop Secret buttered popcorn. Pour it in a bowl, toss in the M&M's, and have at it like you're the coolest person in the movie theater. (It fits, too, because if Attack from Beneath was playing in theaters, you'd be the only one there.)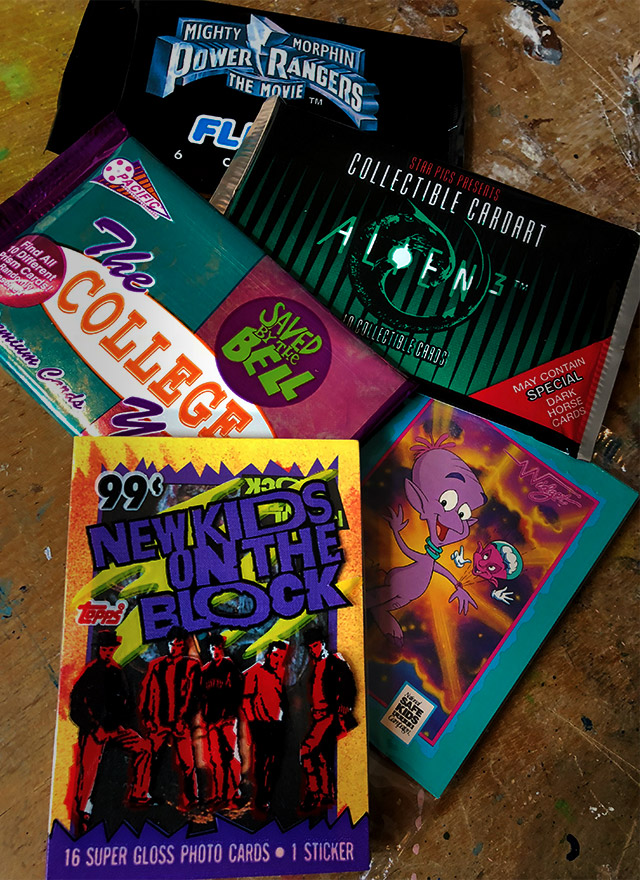 And then we have this pile of vintage trading card packs, which also double as reading material. These are all fresh from their display boxes and in never-touched condition. You'll receive all five of the packs shown, including:
– New Kids on the Block (1989, jumbo-sized)
– Widget (1991, Trading Card Treats pack)
– Alien 3 (1992)
– Saved by the Bell: The College Years (1994)
– Power Rangers: The Movie (1995)
Have fun tearing them open! Pretend they're all from one universe and maybe have Zack Morris save the Pink Ranger from a Xenomorph.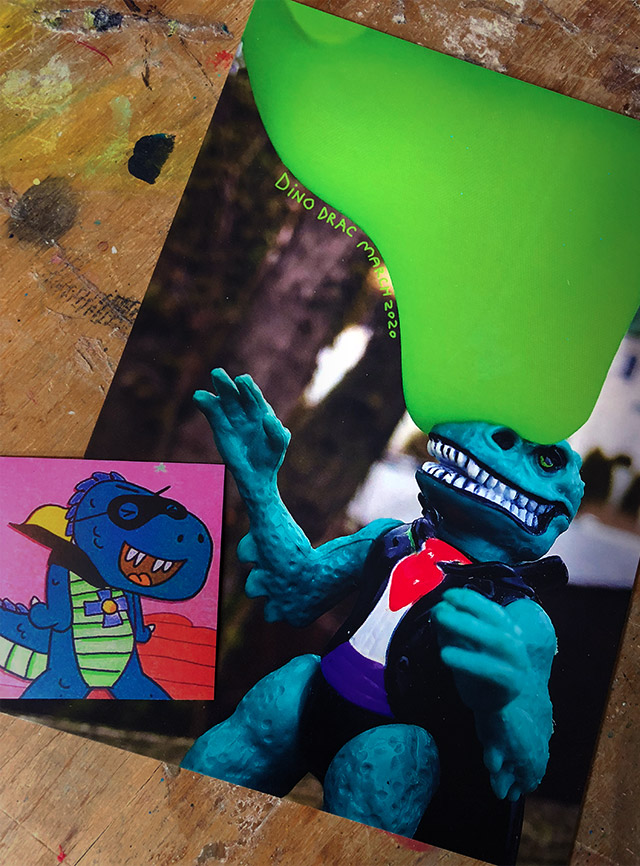 This month's Dino Drac Mini-Poster threatens to slime the site's mascot. (It looks Photoshopped, but no, I promise you, I spent two hours trying to snap the perfect pic of that figure getting oozed.) Poster is 5×7" and printed on something resembling cardstock.
This month's exclusive sticker is a recolor of the time we made Dino Drac look like he was partying with Charlie Brown on Halloween. Sticker is 2×2".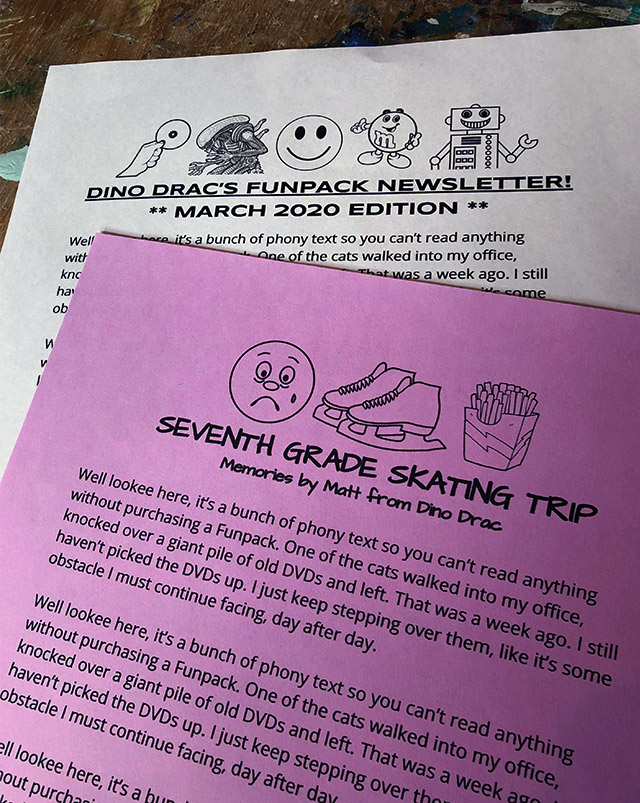 Rounding things out, you'll also receive this month's Funpack Newsletter, plus an exclusive essay that will never be reprinted on the site.
This month's essay tells the tale of my seventh grade class trip to an ice skating rink, which was pretty embarrassing. It's a story of unrequited crushes from someone who could not even stand up wearing ice skates. Hey, at least they had a WWF WrestleFest arcade cabinet.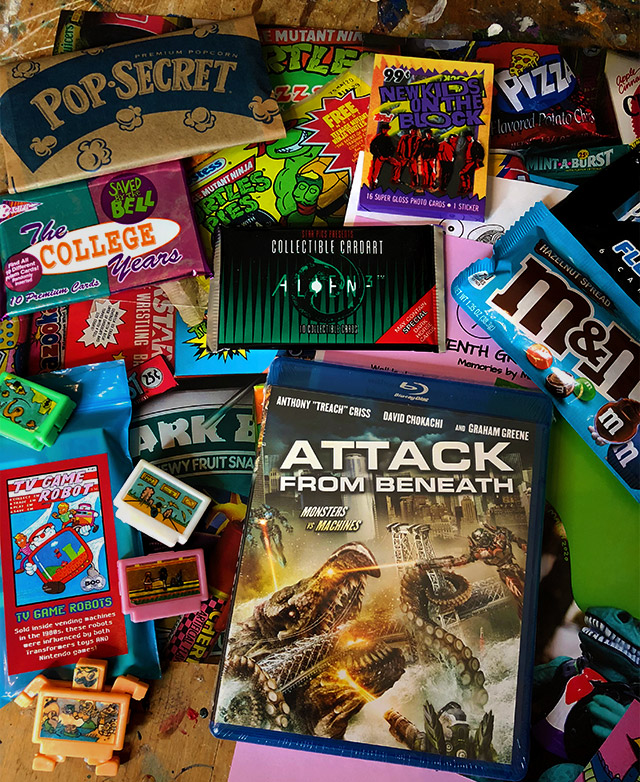 Yep, you'll receive everything shown above, for $25 shipped!
If you're already a Funpack subscriber and you'd like to stay that way… do nothing! You're all set!
If you want to subscribe, please read the following, and then click the button at the bottom of this page!
1. Funpacks are available in the United States only. Sorry!
2. Subscriptions are handled via Paypal. If you don't have an account, it's very easy to make one!
3. Funpacks will be shipped to the address listed on your Paypal account. If you need to change your shipping address, or if you'd like for your Funpacks to be shipped to someone else, simply email me!
4. You will be automatically billed $25 every month. (Yes, that price includes shipping.) If you subscribe today, you'll pay today, and then again in exactly one month. For as long as you remain subscribed, you'll keep getting Funpacks!
5. You can cancel at anytime. (You could subscribe today and cancel today!) If you cancel after you've already been charged for the following month's Funpack, you'll of course receive it just the same as any current subscriber would. (You can cancel via Paypal, or by emailing me.)
6. The March 2020 Funpacks will ship on or before Monday 3/23.
Remember, the Funpacks allow me to keep doing the site… thanks so much to all who help to keep it/me going!
To get your subscription started, click the button below!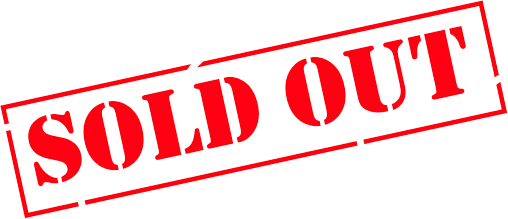 The March Funpacks are pretty much sold out! I may have 1 or 2 left once I do a quantity check. Email me if interested. (dinosaurdracula on gmail)