If you correlate the holiday season with frivolous spending, BOY do I have the thing for you. Get a load of Dino Drac's November Funpack!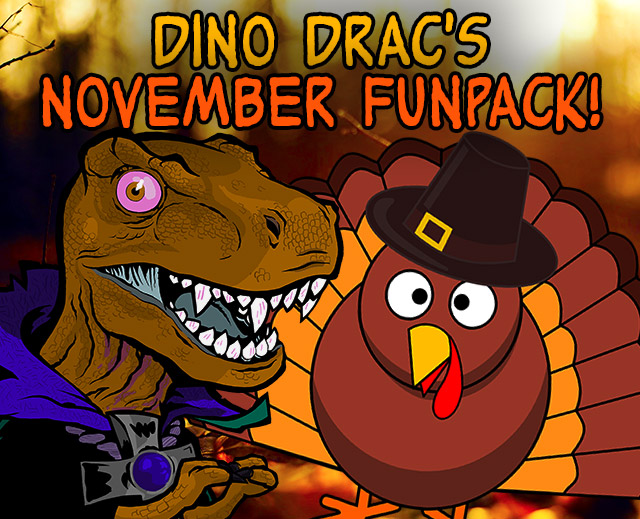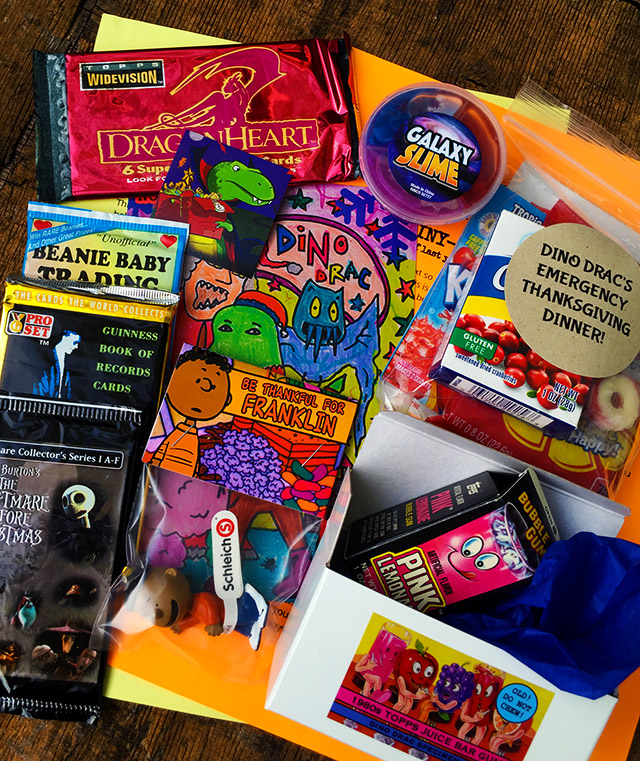 (U.S. ONLY. AVAILABLE FOR A LIMITED TIME!)
Vintage collectibles, fun toys and a whole Thanksgiving dinner, all in one box!
If you don't know the deal, I sell monthly Funpack subscriptions. They are literally the only thing keeping Dino Drac alive! For as long as you stay subscribed, you'll receive new boxes of crazy nonsense each and every month. The cost is $25 per month (including shipping), and you can cancel at any time without penalty.
There are more than a dozen items in the November 2017 Funpack, which you can see above. If that's all you need to hear, scroll to the bottom for ordering info. Otherwise, keep reading to learn about everything you'll receive in this month's box!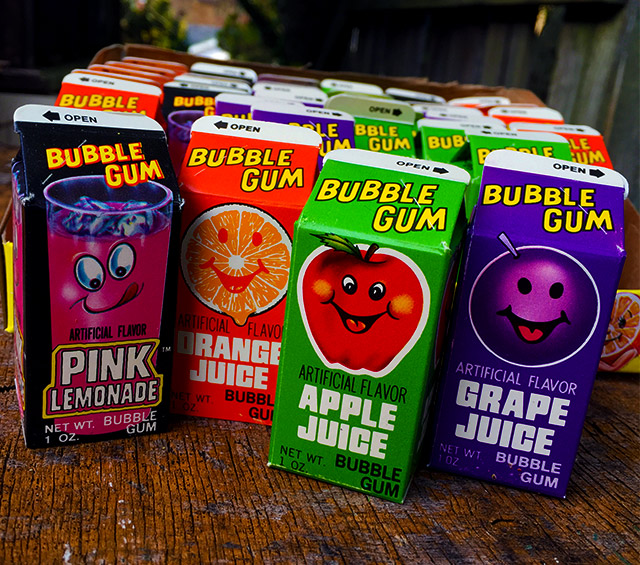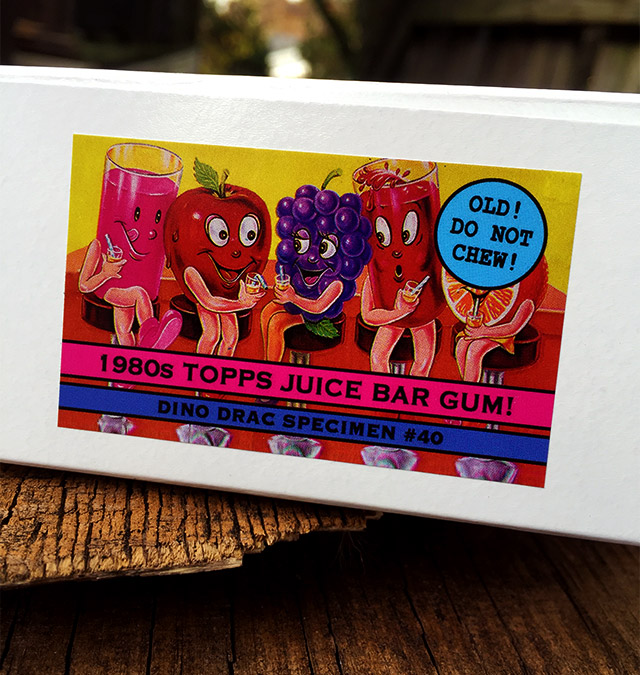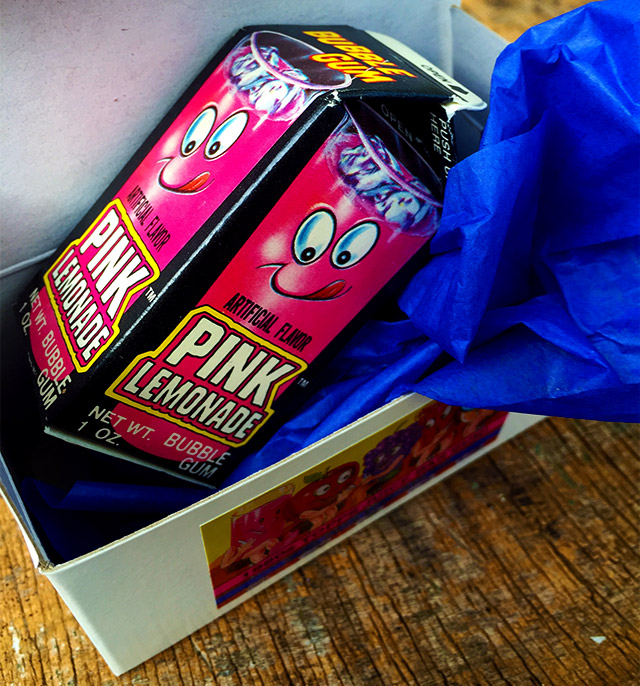 This month's Dino Drac Specimen is one for the ages. You'll each receive ONE sealed carton of Topps Juice Bar bubble gum, from 1984!
If you're as old as me, there's no way you don't remember these. Each carton is filled with rock-like bubble gum pieces, which naturally should not be eaten in 2017!
You'll each receive ONE carton. Flavors include Apple, Grape, Orange and Pink Lemonade. (Sorry, no picking!)
Each Juice Bar carton will arrive in a special Dino Drac gift box, for safe keeping!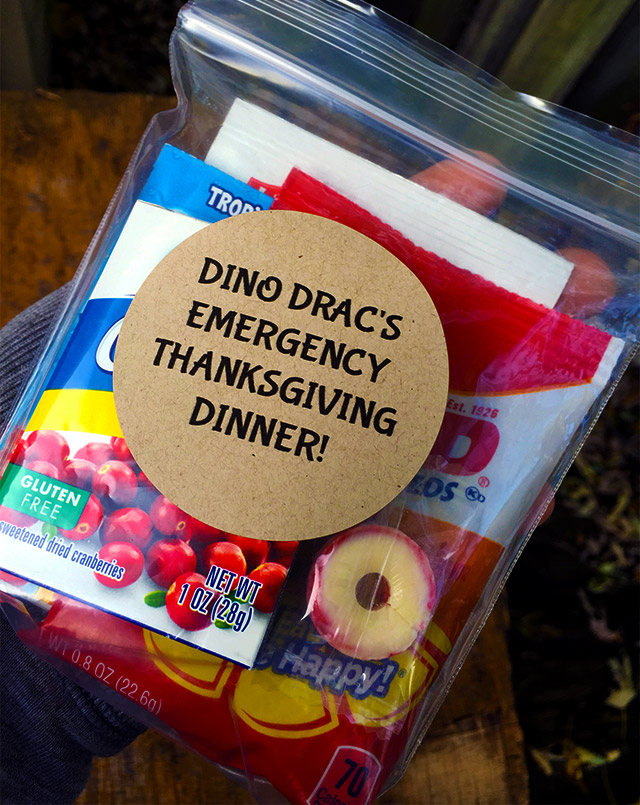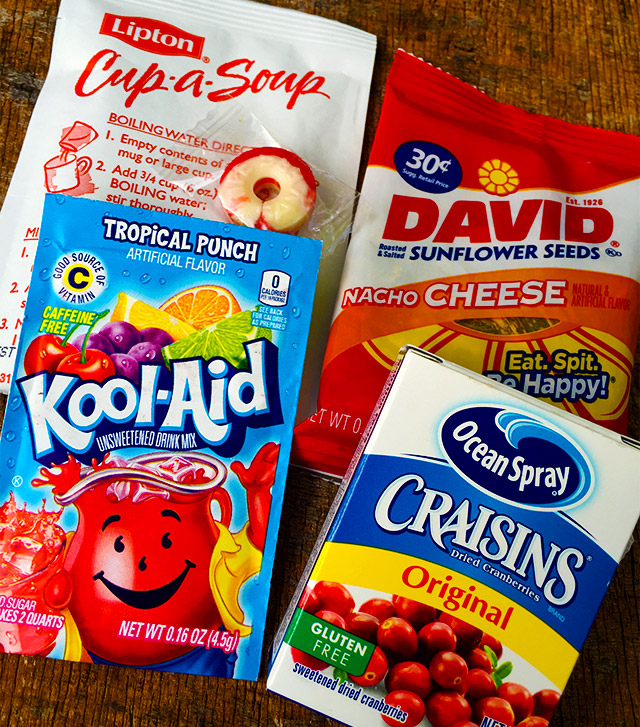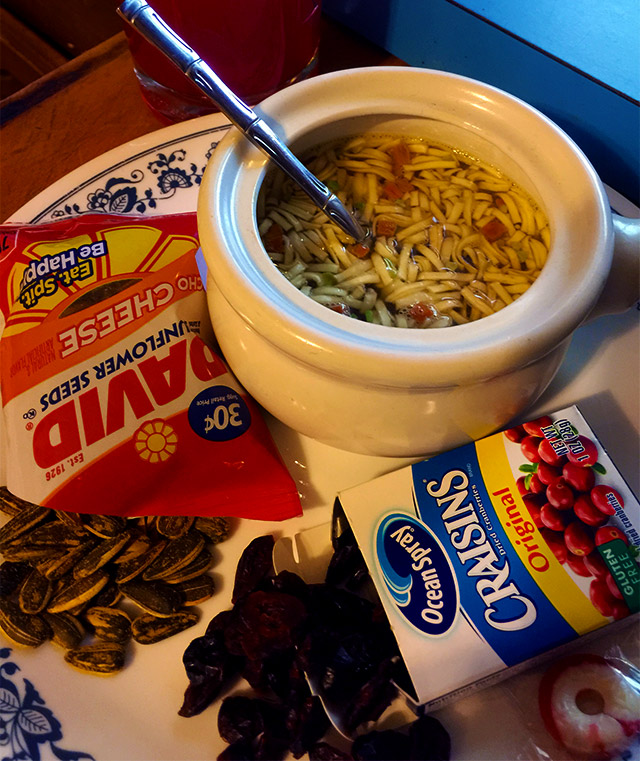 If you're not sure where you'll be spending Thanksgiving this year, don't worry! With Dino Drac's Emergency Thanksgiving Dinner, you're guaranteed at least one festive meal no matter where you end up.
Your bagged dinner will include a single-serve envelope of Lipton Spring Vegetable Soup, a box of Craisins, a random packet of Kool-Aid and a bag of Nacho Cheese Sunflower Seeds. I'll toss in a Life Saver as a "dessert course," too!
This ridiculous Thanksgiving dinner is both vexing and vegetarian, but I think you'll find it cozy and delicious, too. Pop on Planes, Trains and Automobiles, and cuddle up with a bowl of soup and cheesy sunflower seeds!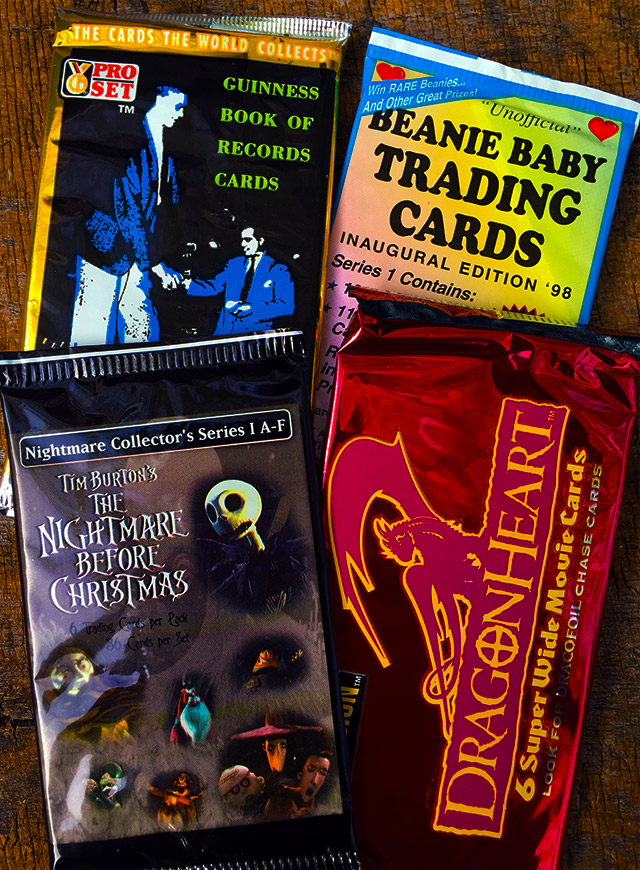 You'll also receive FOUR vintage packs of trading cards. (Could you imagine a Dino Drac Funpack without them?)
This month, have fun tearing into the following packs: Nightmare Before Christmas, Guinness Book of Records, Beanie Babies and DragonHeart. You know what those four packs have in common? NOTHING!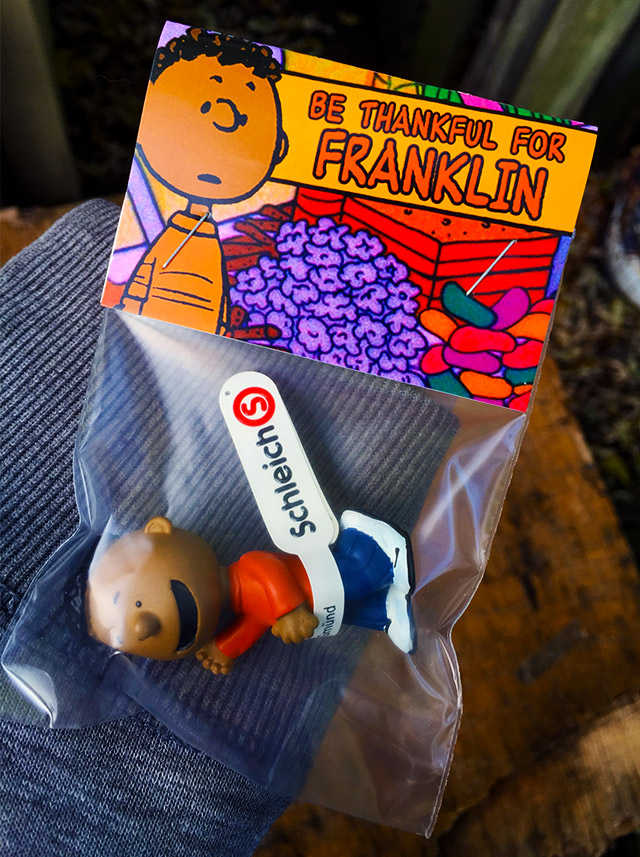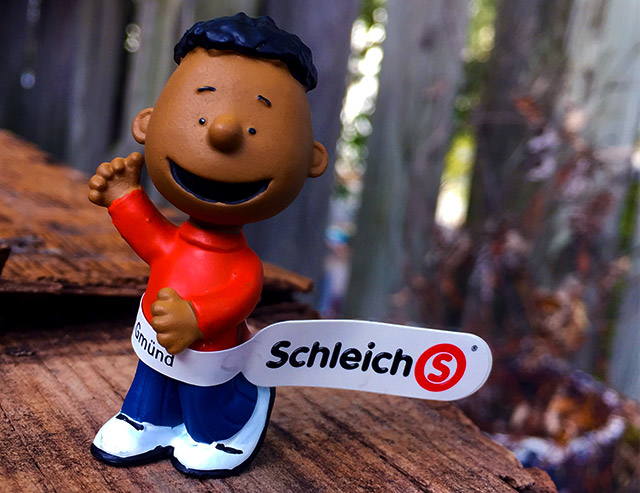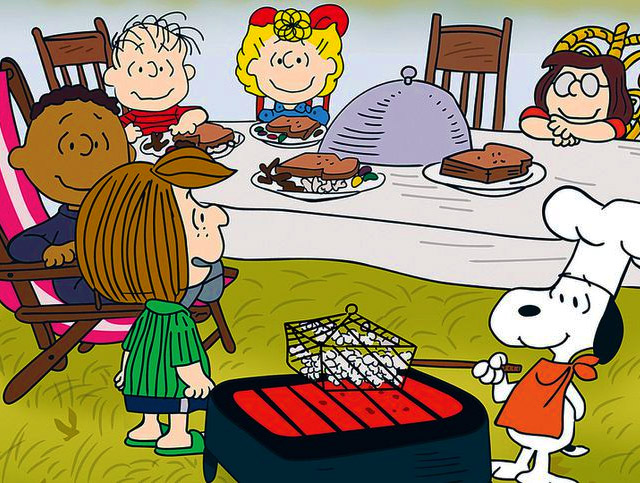 Super thrilled about this one. A Charlie Brown Thanksgiving is one my favorite things about Thanksgiving, and I'm pleased as punch to include a figurine of one of that special's stars.
Franklin was among the Peanuts characters who got to eat that now-famous Thanksgiving feast of popcorn, pretzel sticks and ice cream sundaes. This gorgeous little figure is in mint condition and is officially licensed by Schleich. Each comes in special Thanksgiving-themed Dino Drac packaging!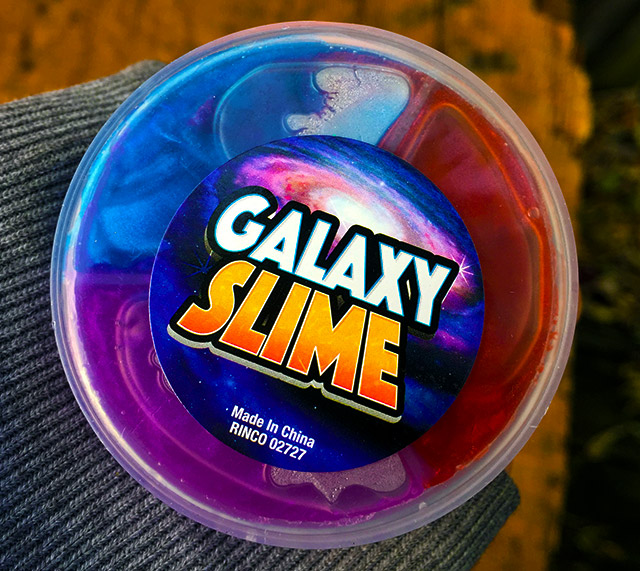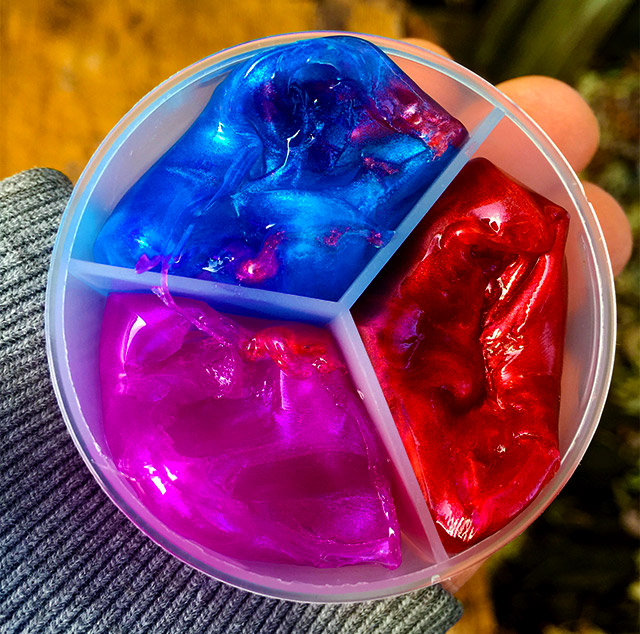 On the goofier side, you'll also receive an (oddly adorable) tub of Galaxy Slime, with three compartments of weird, shiny putty in three metallic colors. You know you can't wait to play with it.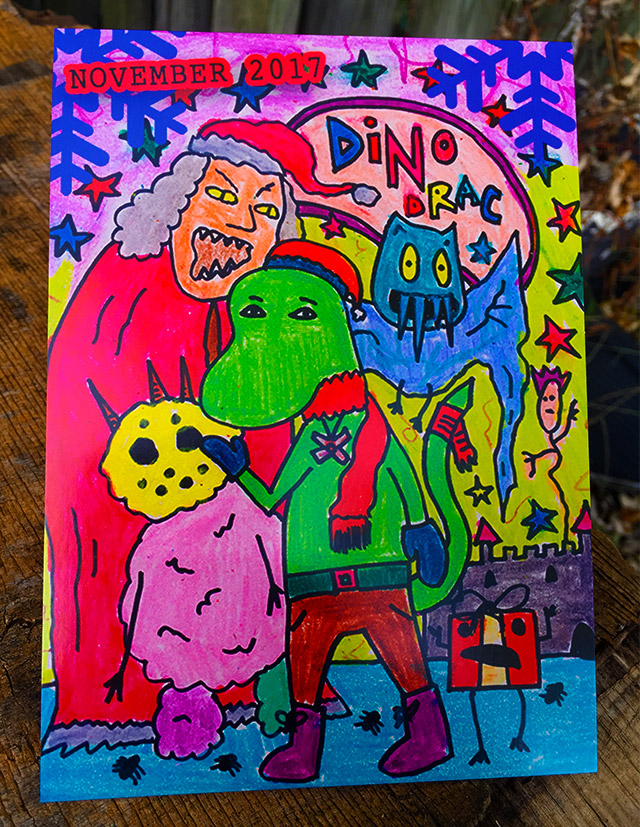 This month's Ugly Mini-Poster will work even better in December, so it's fortuitous that it won't magically evaporate before then! Each poster is 5×7" and printed on cardstock. Suitable for framing, though I'm guessing nobody will prove it!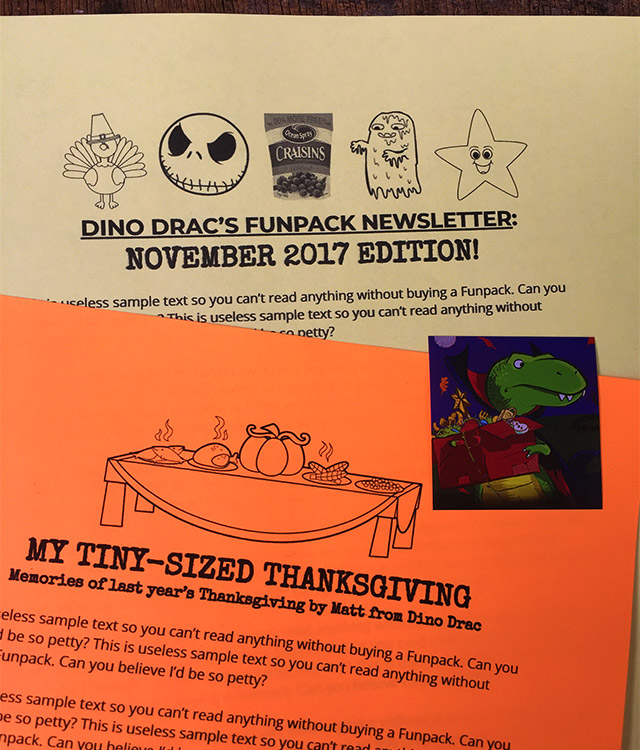 Rounding things out, you'll also receive this month's Funpack Newsletter, this month's Dino Drac sticker, and an exclusive essay that will never be reprinted.
(This month's essay tells the tale of last year's Thanksgiving, which we spent alone at home. Sounds sad, but it ended up being pretty awesome!)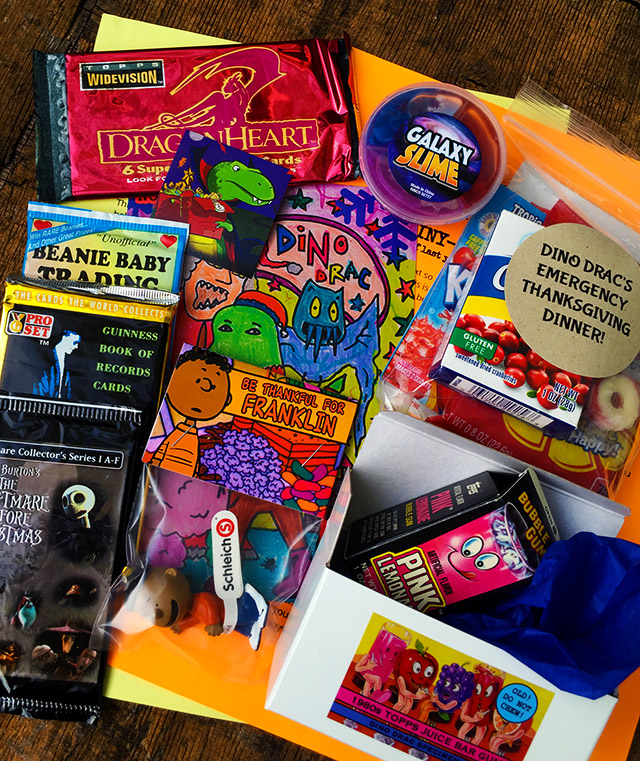 Yep, you'll get EVERYTHING shown above for $25, shipped!
If you're already a Funpack subscriber and you'd like to stay that way… do nothing! You're all set!
If you want to subscribe, please read the following, and then click the button at the bottom of this page!
1. Funpacks are available in the United States only. Sorry!
2. Subscriptions are handled via Paypal. If you don't have an account, it's very easy to make one!
3. Funpacks will be shipped to the address listed on your Paypal account. If you need to change your shipping address, or if you'd like for your Funpacks to be shipped to someone else, simply email me!
4. You will be automatically billed $25 every month. (Yes, that price includes shipping.) If you subscribe today, you'll pay today, and then again in exactly one month. For as long as you remain subscribed, you'll keep getting Funpacks!
5. You can cancel at anytime. (You could subscribe today and cancel today!) If you cancel after you've already been charged for the following month's Funpack, you'll of course receive it just the same as any current subscriber would. (You can cancel via Paypal, or by emailing me.)
6. The November 2017 Funpacks will ship on or before 11/16! Yes, they will arrive before Thanksgiving!
Remember, the Funpacks allow me to keep doing the site… thanks so much to all who help to keep it/me going!
To get your subscription started, click the button below!
Thank you!!