Your new Saturday night tradition continues. (Well, I hope it's your new Saturday night tradition, at least.) Time for the latest Purple Stuff Podcast!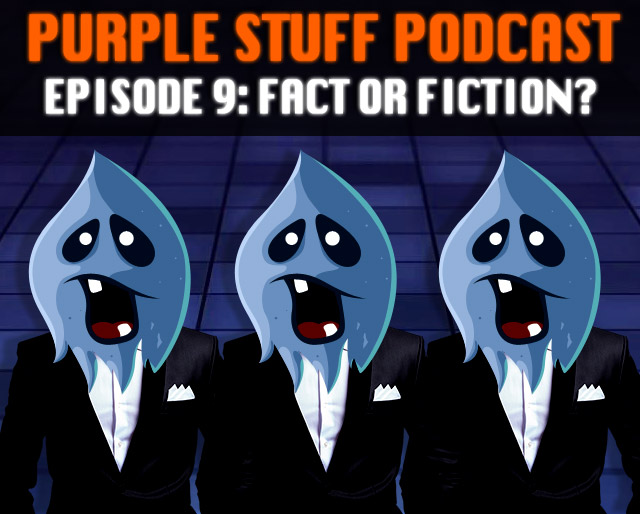 In tonight's episode, me and Jay from The Sexy Armpit play a five round game of FACT OR FICTION. Each of us makes two statements, and it's up to the other one to determine which is true and which is false. Feel free to play along!
(And yes, the game is completely drenched with Halloween and horror stuff. Duh!)
You can listen through the player above, or access the MP3 directly over here. The Purple Stuff Podcast can also be found on iTunes and Stitcher!
Tonight's episode is a little on the short side, mainly so we'd leave ourselves with enough time to watch Brock kill the Big Show.
Thanks for listening, as always!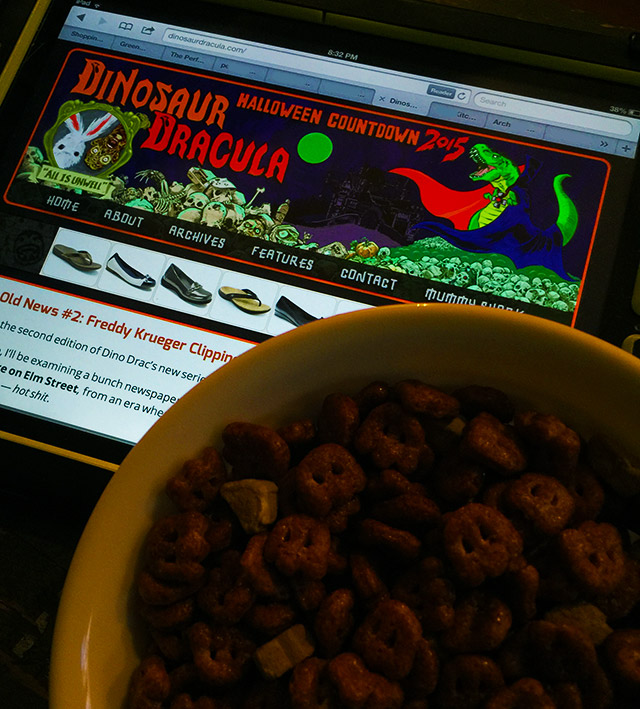 (Hopefully, you'll be munching on some Count Chocula in a dark room when you do!)
Around these parts, it's the first seriously cold day of the year, and I intend to make proper use of it with open windows, big blankets and a marathon of old, iffy horror movies.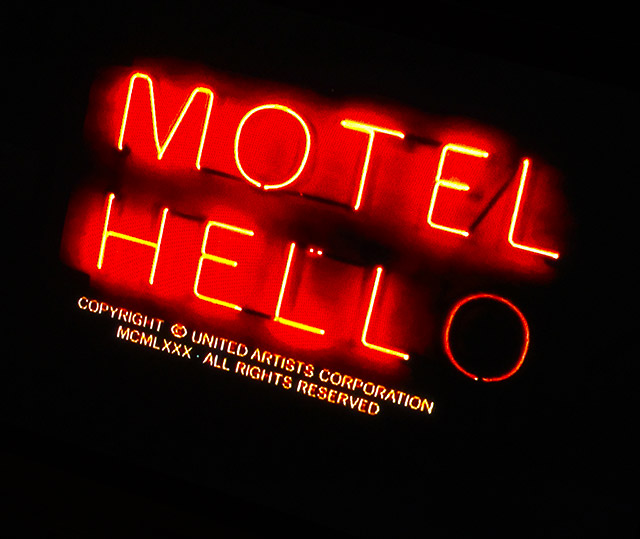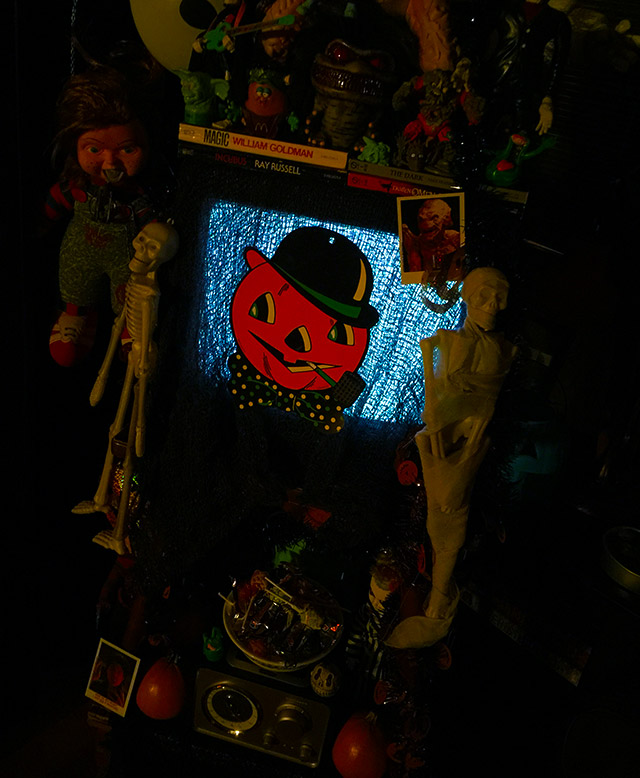 Motel Hell under the glow of the Halloween Mood Table. That's my kind of night.
Hope yours is as spooky!