Me and Jay never expected The Purple Stuff Podcast to last for a full year, but here we are. When we decided to do this last summer, I just figured that it would be a "better than nothing" bonus deal to toss on the site on dead weekends. Instead, it waaay surpassed our expectations (thanks to you) and evolved into something we both really enjoy doing and put a lot of work into.
…but we've never forgotten that the show was bred as a Halloween thing, so we're very excited to get back in the spooky swing of things!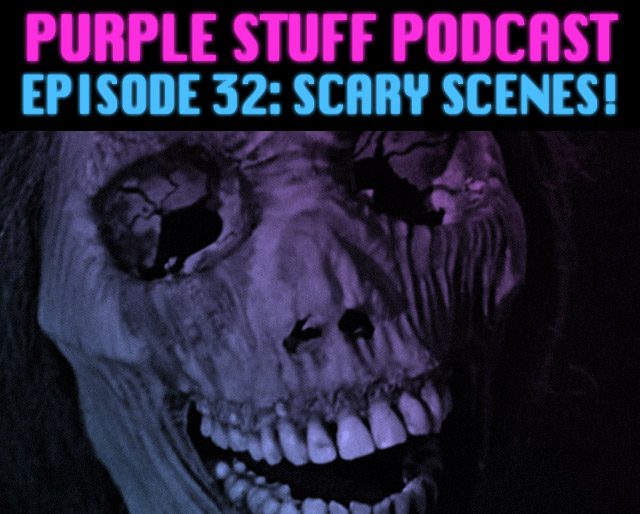 In celebration of The Purple Stuff Podcast's one year anniversary, this episode marks the start of our 2016 Halloween season! From now through THE BIG DAY, all of our shows will have something to do with Halloween — in whatever vague form that may take.
To kick things off, we're celebrating 12 SERIOUSLY SCARY MOVIE SCENES. (Mostly mainstream ones, I admit.) These are the moments that weren't just gross or gory or artistically haunting, but that actually literally frightened us.
We're covering everything from The Blair Witch Project to Jacob's Ladder to, um, RoboCop 2. Give us a listen by clicking the giant, ugly play button down below!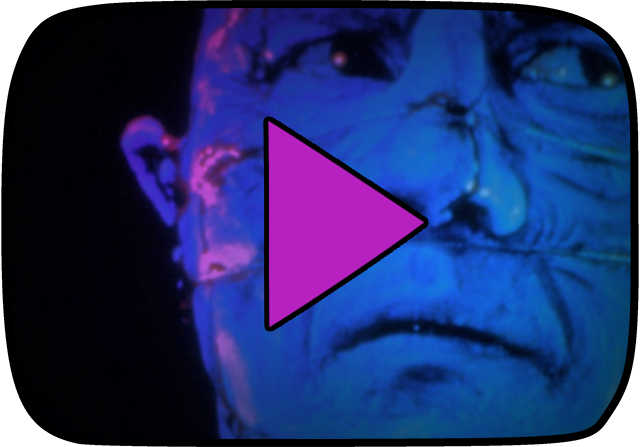 You can also download this week's episode by right-clicking here.
Reminder: The Purple Stuff Podcast can also be found on iTunes, Stitcher and Podbean.
Thanks for listening to us yak for a year!
As for Dino Drac, I'm still gearing up for the official Halloween Countdown, which begins on August 27th. Course, it's pretty hard to resist posting about everything NOW, what with all of the cool stuff already popping up in stores. Like, say, these: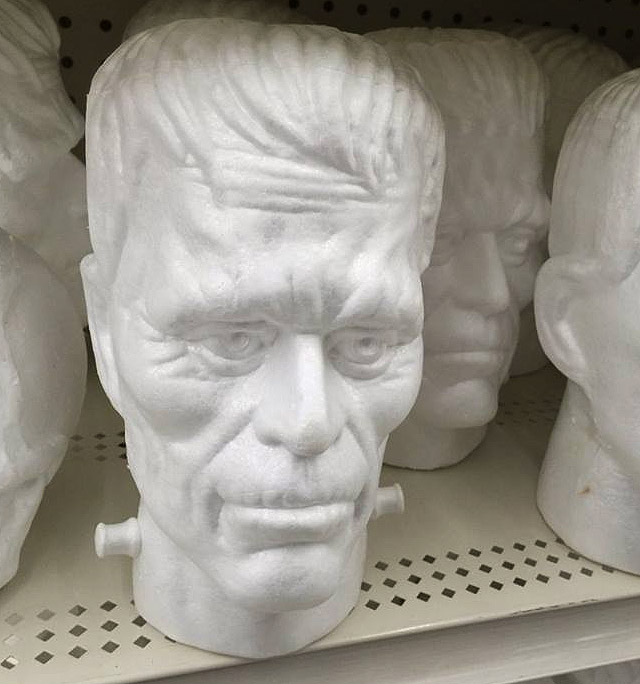 Yep. Foam Frankenstein heads.
Of course I bought one. Or maybe three.
Enjoy the show!