If you follow me on social media, you know that I've been going nuts trying to find that new bat-shaped version of Reese's Puffs cereal. I love a happy ending: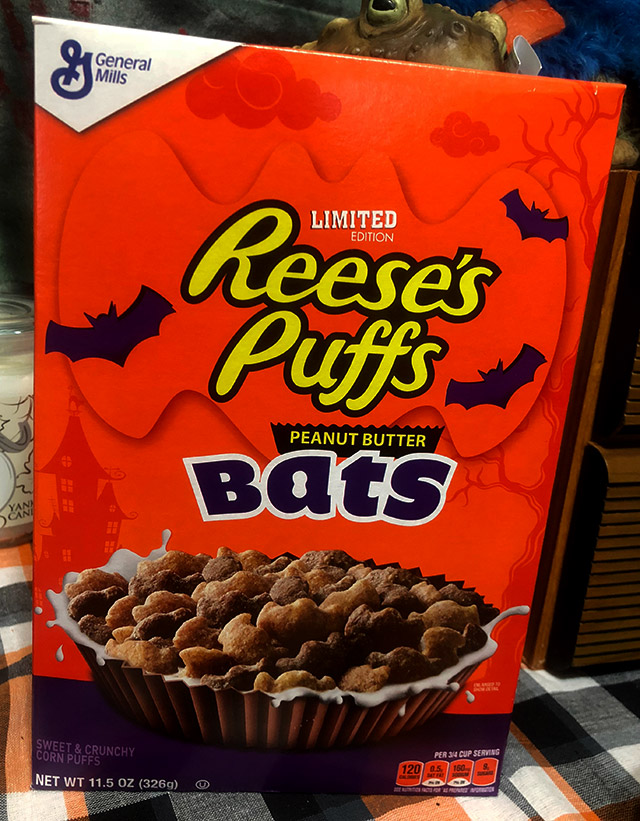 Yep, I finally found it! (I say "finally" as if finding a Halloween cereal during the first week of September is somehow on the late side.)
Something about Reese's Bats grabbed me in a big way. I talk about my wild search in the video, and it's no joke: I went to dozens of stores looking for this stuff, knowing that I'd never really be at peace until I knew what it was like to eat bat-shaped Reese's Puffs.
And what was it like? Find out in tonight's video:
I normally wouldn't do two cereal videos in a row, but I needed to get this Reese's Bats thing out of my system. I just love it so much. Of all the new spooky foods I've seen or heard about, this is by far my favorite.
Thanks as always for watching the vid. Without you, I wouldn't have had a reason to work on a four-minute cereal review for 12 straight hours. (Wait, should I be thanking you for that?)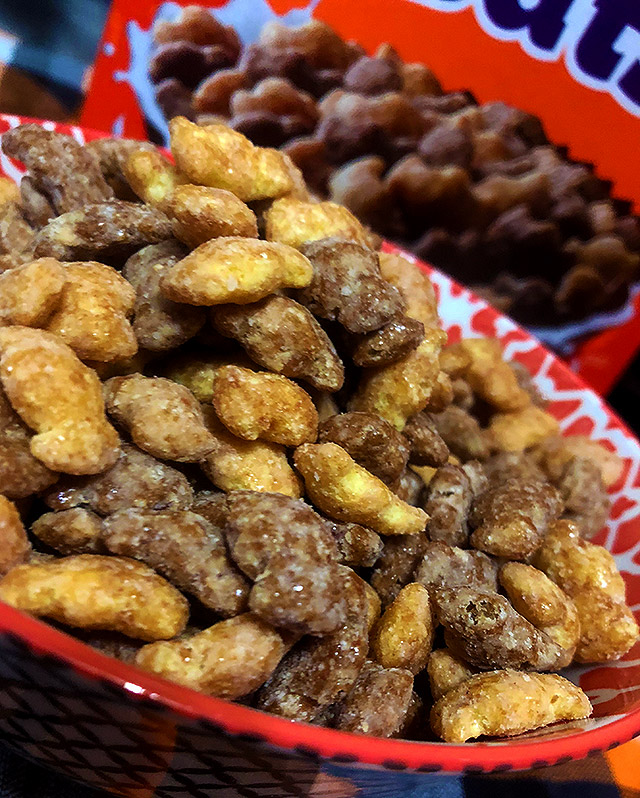 If you're hunting Reese's Bats, I found my boxes at Target, though I hear they're available pretty much everywhere. Good luck on your search!