Okay, here's the deal! If you're already a Dino Drac Funpack subscriber, good news: You're locked in for the Scary September Funpack, and all Funpacks beyond, so long as you don't cancel!
If you're not already a subscriber, the bad news is, subscriptions are currently closed! (Too close to the quantity limit, I'm afraid!)
HOWEVER, I have a few spares that I can sell on an individual basis. If you're not a subscriber and you really want this Funpack, skip to the bottom of this post for details!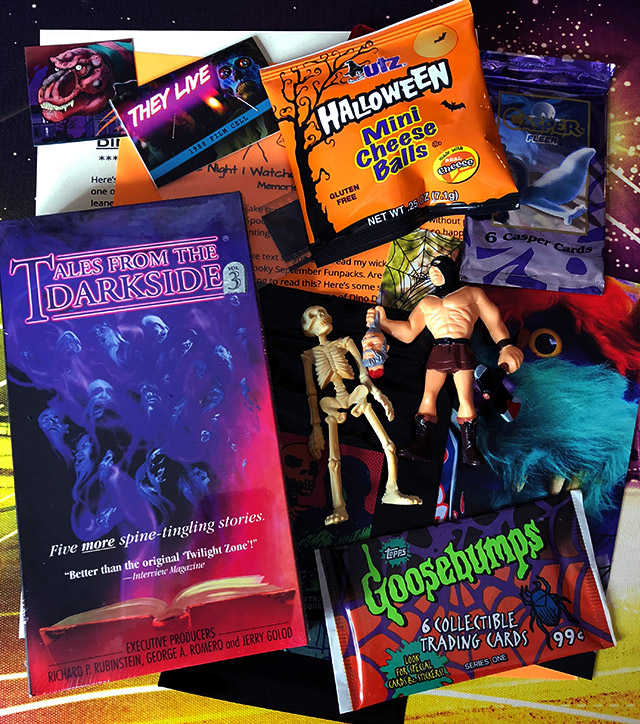 Now then! Let's talk about the SCARY SEPTEMBER FUNPACK. It's perhaps the most ghoulish and ghastly box I've put together in all my many years of, uh… Funpacking? Is that the right word?
We're in the midst of the Halloween season, and this box is stuffed with deadly delights that should add to the festivities. There may not be too many items in this one compared to previous boxes, but I think it's a quality-over-quantity situation. There are some seriously haunted heavy hitters in this baby!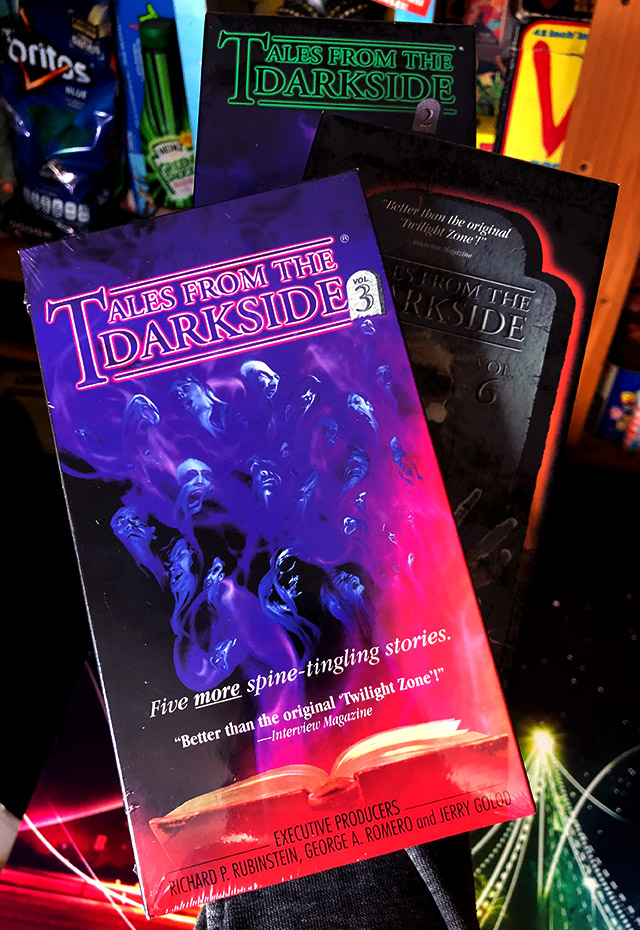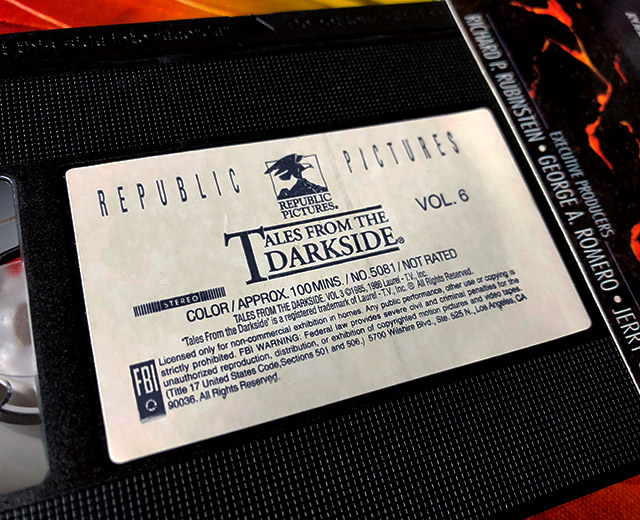 *ONE* SEALED VHS PER FUNPACK!
First off — and I can't believe I pulled this off — you will each receive a SEALED copy of one volume from the old Tales from the Darkside TV series VHS collection! Holy shit!
As y'all know by now, this is one of my all-time favorite shows, and I'm just so thrilled to be able to share it with you in this way. These videocassettes were released in the early 1990s, a few years after the show ceased production.
Each volume is approximately 100 minutes long, and each contains FIVE episodes of the show. I have several different volumes in stock, but it's primarily a mix of Volumes 2, 3 and 6. You will get ONE of those, selected at random.
I'm including them mainly for collectible/decorative purposes. Even if you don't have a VCR anymore, the box art on on these beauties is absolutely top notch and they are gonna look so great on your Halloween Mood Tables.
Of course, if you DO have a VCR, have at it! Every single one of these tapes is still shrink-wrapped, so if you decide to hit that "play" button, you'll be the first one to ever do so!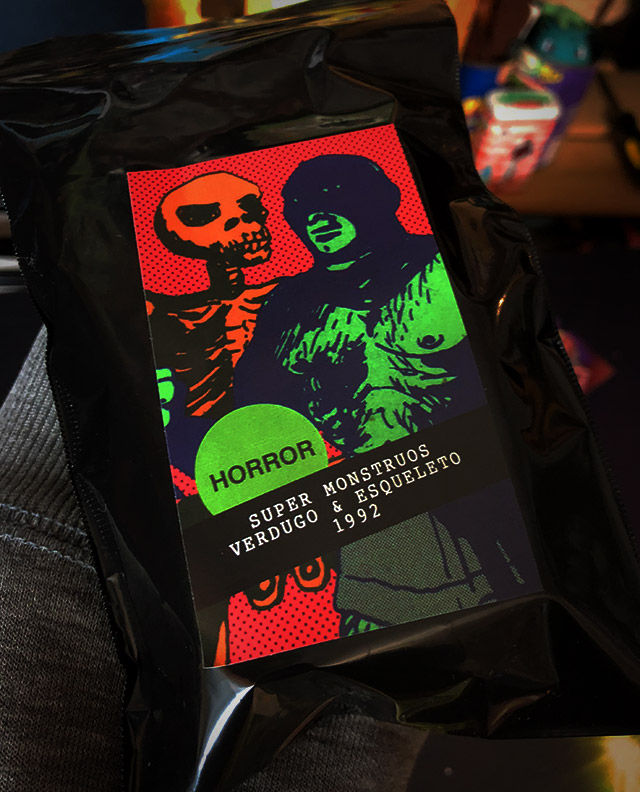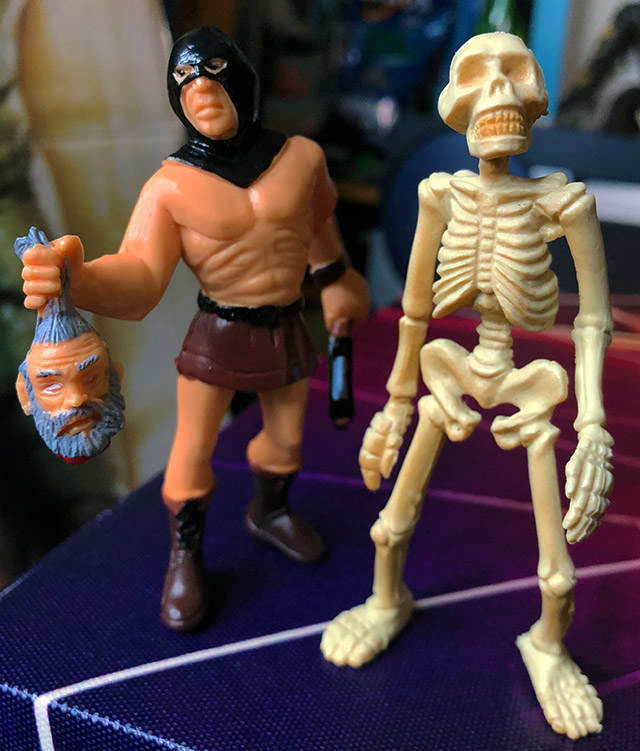 Next up, you'll each receive a PAIR of vintage Super Monstruos figures, and I'm sad to say that these might be the last two ever included in a Funpack!
…and I've saved the grisliest for last! You'll receive Verdugo — aka The Executioner — who casually poses with an axe and a severed head. Joining him is Esqueleto — aka Skeleton — who returns from a prior Funpack to boost your army of Halloween ghouls!
Both figures are in great shape, especially considering that they were released in 1992! The Super Monstruos collection was never released in the States, so chances are, you'll be the only weirdo in your city with these lovelies.
These terrible monsters can't wait to share your candy and ruin your cozy display shelves. Your pair will arrive tucked into a custom Dino Drac baggie.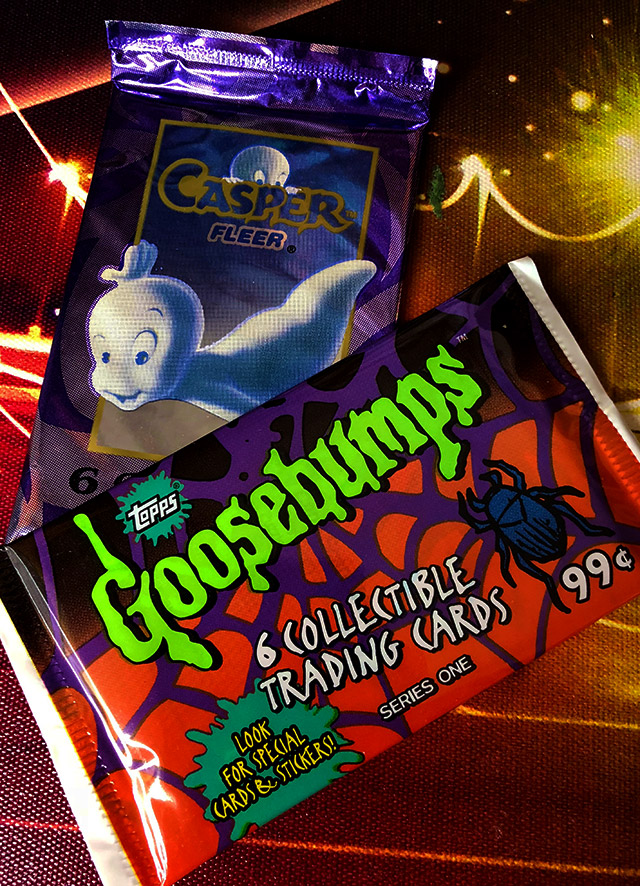 Between the vintage videocassette and that pair of monsters, this Funpack is already pushing the weight limit — but I managed to squeeze in a few more things!
You'll each receive a pair of vintage trading card packs, which naturally tie in with the season. Included is a pack of Fleer's Casper cards from 1995, and a (much rarer) pack of Topps's Goosebumps cards from 1996!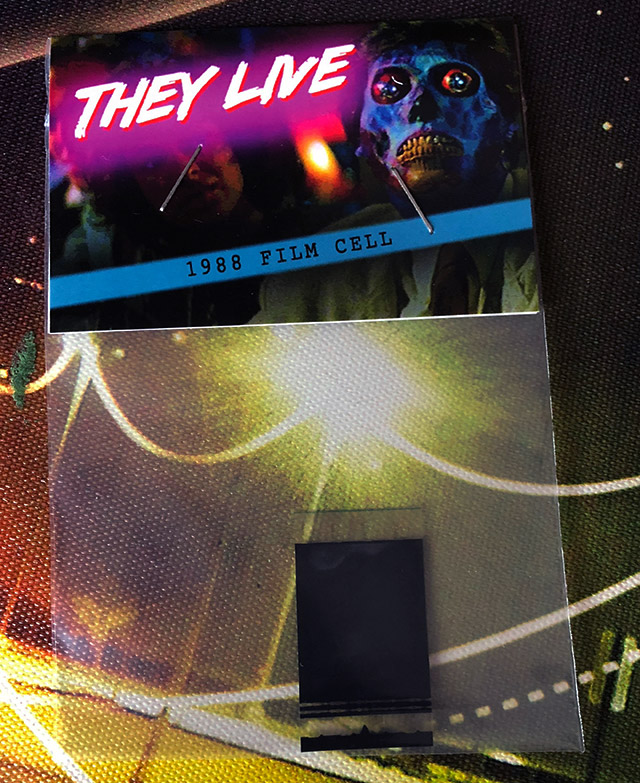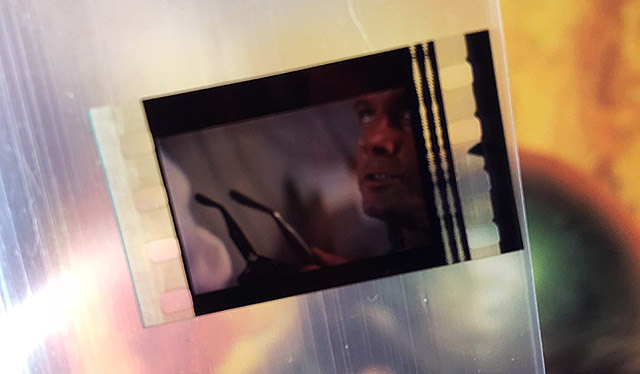 …and acting as this month's Dino Drac Specimen, you'll each receive an honest-to-goodness THEY LIVE film cell! You remember They Live, right? From 1988? Roddy Piper, sunglasses, aliens? It's a great freakin' movie.
You'll get a genuine film cell protected in custom Dino Drac packaging. Please note that these are not "showpiece" film cells — the cuts are a little crude, and I can't really say if they came from actual film reels or just from old trailer reels. To be on the safe side, just consider them neat novelties!
Content of the film cells varies, of course. Some have Roddy, some have random helicopters. It's a crapshoot, my friends.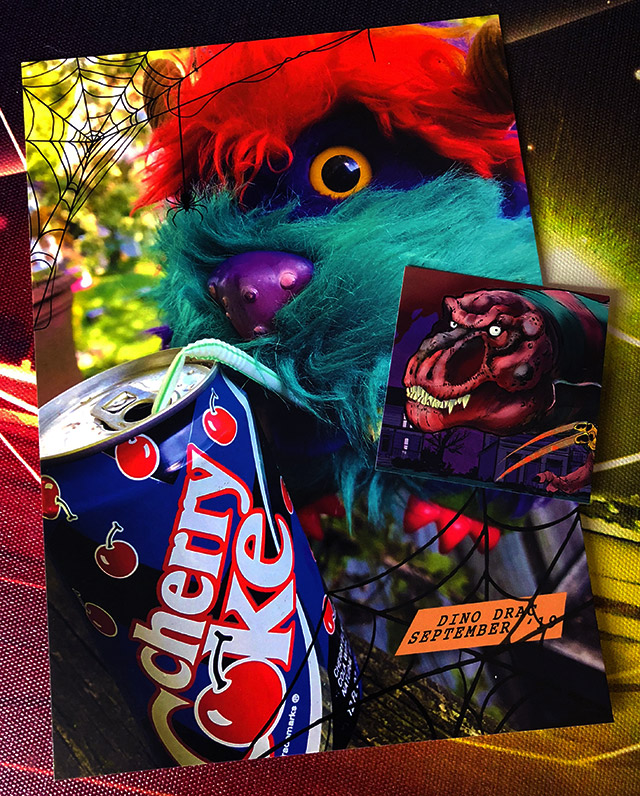 This month's Funpack is pretty dark, so I thought I'd let the September 2019 Mini-Poster brighten things up. Join a fuzzy neon monster as he drinks Cherry Coke on a sunny afternoon, surrounded by spider webs, and the more I add to this sentence, the less I can believe I'm writing it.
You'll also receive this month's exclusive Dino Drac sticker, which borrows art from this year's Halloween header. So cool! The poster is 5×7" and printed on something close to cardstock. Sticker is 2×2".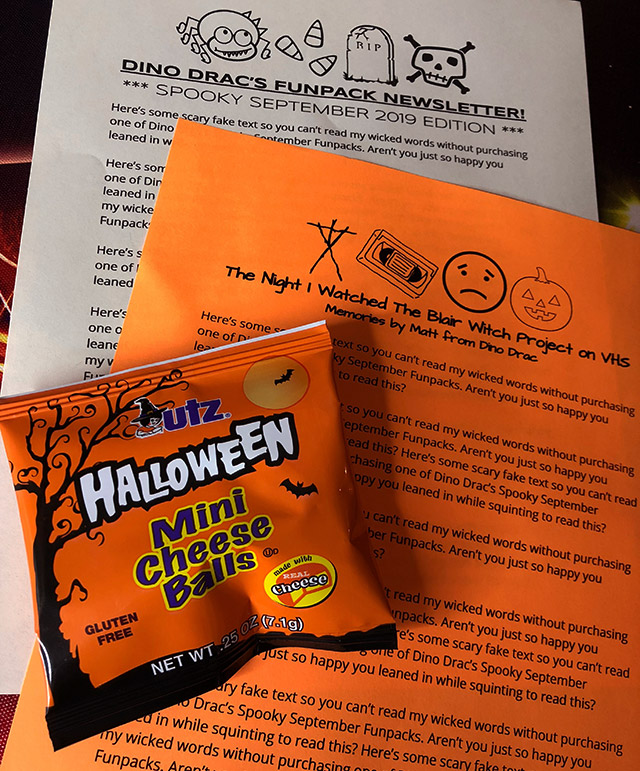 Rounding things out, you'll receive this month's Dino Drac Funpack Newsletter, plus an exclusive essay that will never be reprinted on the site. This month's essay is about the time I scared myself to pieces while watching The Blair Witch Project on VHS, all alone in my old bedroom. (It's kind of a Halloween story, too!)
Oh, and I'll toss in a tiny bag of Halloween Mini Cheese Balls, because I like you better with orange fingertips.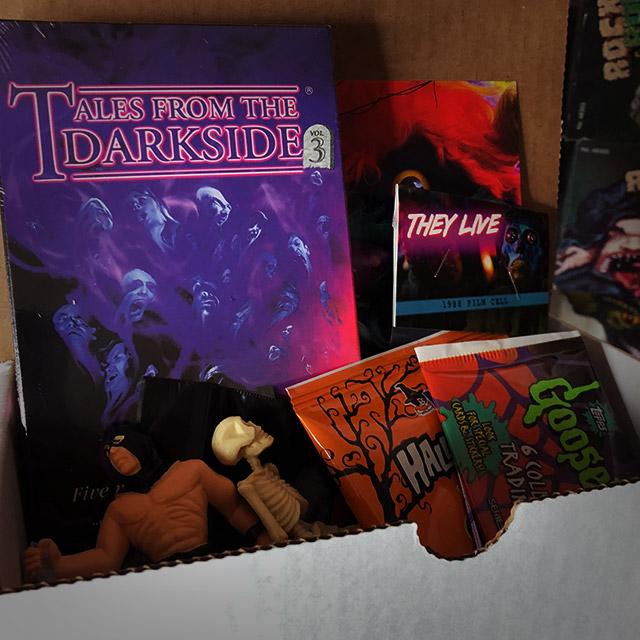 So yep, that's everything shown in this article for $25 shipped. If you're already a subscriber, you're all good! Just go about your business and the Funpack will be there soon. This month's boxes are due to ship no later than Friday 9/20.
I currently have no space to take on new subscribers, but I do have a few extra Scary September Funpacks that I can sell on an individual basis. If you'd like to purchase one, just click the button below, but do keep in mind that you will *only* be buying this one Funpack, *not* subscribing for additional ones!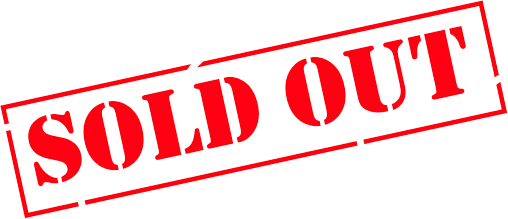 UPDATE: Sorry! The spare Funpacks are now sold out. That was quick! I will probably STILL have a few spares after I check quantities, so if you really wanted this box, hope isn't lost yet! Email me (dinosaurdracula on gmail) to get on the waiting list, and I'll get back to you once I do my counts. First come, first serve!
Thanks so much for supporting the site, and I hope everyone enjoys the Scary September Funpack. There will be more spooky goodies coming in October's box, so stay tuned for that, too!