First off, thanks for the big response to the Purple Stuff Podcast's SUMMER SATURDAYS event. Last week's ep did sweet numbers by our standards, and we appreciate the encouragement to continue blathering into microphones in extremely hot rooms with the AC turned off.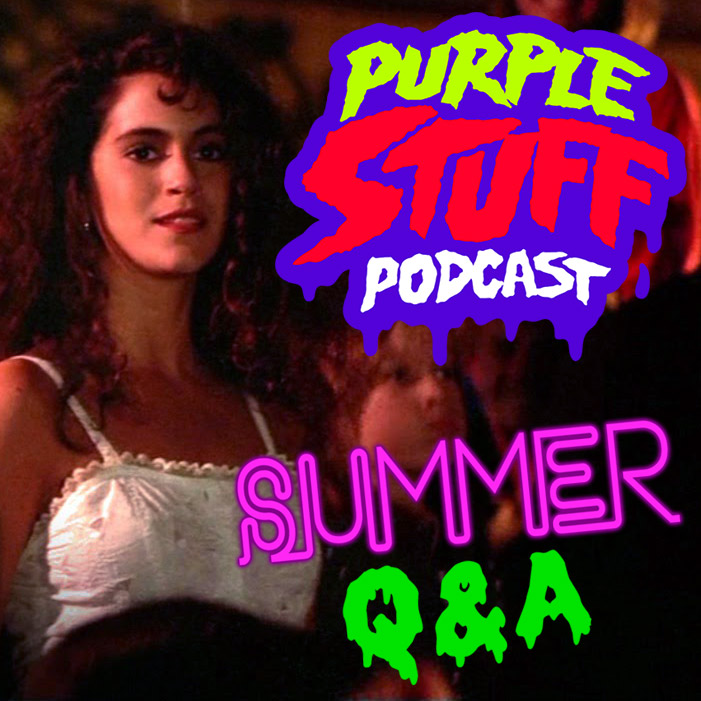 This week's episode is a SUMMER Q&A, featuring a bunch of summer-themed questions from Purple Stuff listeners. Me and Jay from The Sexy Armpit talk about everything from the best summer foods to the infamous Slip 'n Slide. There's also a section about Dick Tracy action figures, for some reason.
Click here to listen to this week's show!
All of the questions came from our supporters on Patreon, where you can gain access to exclusive bonus shows every month. (We're nearing 400 patrons on there, which is naturally blowing our minds. You guys rule.)
Up above is a playlist of TV commercials that tie in with the things we talk about on the new episode. If you wanna play along in the comments, answer these questions:
1) Long summer car rides as a kid. What did you do to pass the time?
2) What were your go-to TV shows during summer vacation?
3) Fave things to eat at a summertime cookout?
4) Spill the details on one of your best summer-related toy memories.
Thanks as always for your ears, and we hope you enjoy the show!