Well, we're a day late delivering the latest Purple Stuff Podcast, but honestly? I blame February. It's not our fault that dumb month only has 28 days. Months are supposed to be 30 or 31 days – that's the rule!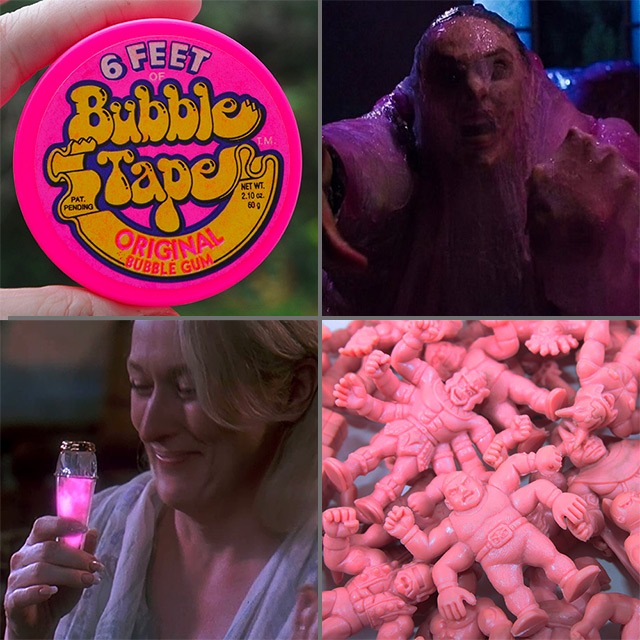 In any event, we're finally here, and we're ready to continue our long series of color-themed shows. In the past we've done episodes about red things, green things and blue things, but now it's time to THINK PINK!
Yep, a whole show dedicated to some of our favorite pink things! (And just an FYI, since some of my natural picks would've been super obvious, I abstained from gushing about Krang and Sharkleberry Fin for the thousandth time.)
Click here to listen to this month's episode!
…which is also on Apple, Spotify or wherever else you listen to podcasts.
As a reminder, the Purple Stuff Podcast is also on Patreon, where you can grab an exclusive bonus show each and every month. (Our most recent one involved us eating a Big New Yorker pizza, so if that sounds like fun, it'll cost you six bucks.)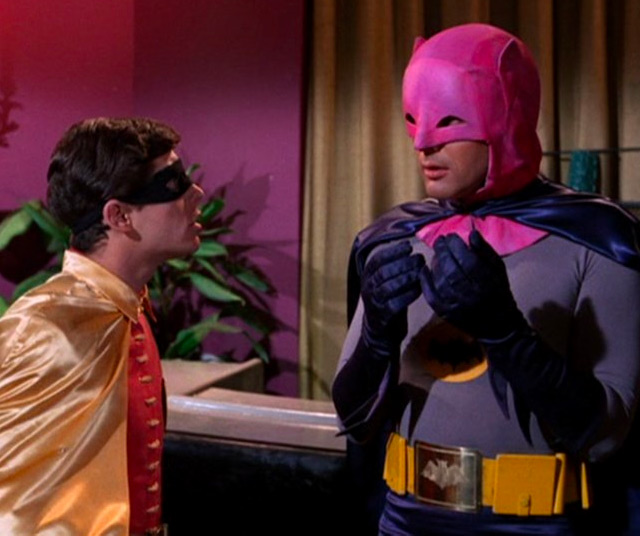 If you wanna learn more about our eight picks for the Pink Show, follow the links below. (If you're avoiding spoilers, stop scrolling!)
1. Batman: The Contaminated Cowl!
2. The 1988 Remake of The Blob!
3. Strawberry Quik!
4. M.U.S.C.L.E. Figures!
5. Gizmo's Corvette from Gremlins!
6. Bubble Tape!
7. Mood Slime from Ghostbusters II!
8. The Potion from Death Becomes Her!
Thanks so much for listening, and for sharing the show around! We hope you dig the new episode!