Yesterday, Burger King unveiled the UPSIDE DOWN WHOPPER, a special tie-in with Stranger Things. There were a few catches, of course. It was only available on June 21st, and only at eleven locations throughout the country.
Fortunately, one of those locations was in Manhattan — so me and Jay from The Sexy Armpit made sure to clear our calendars.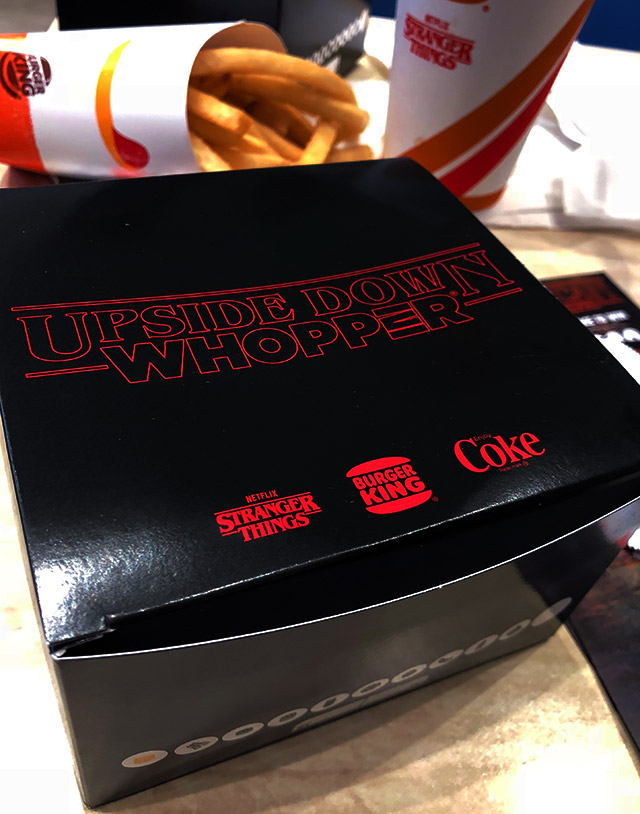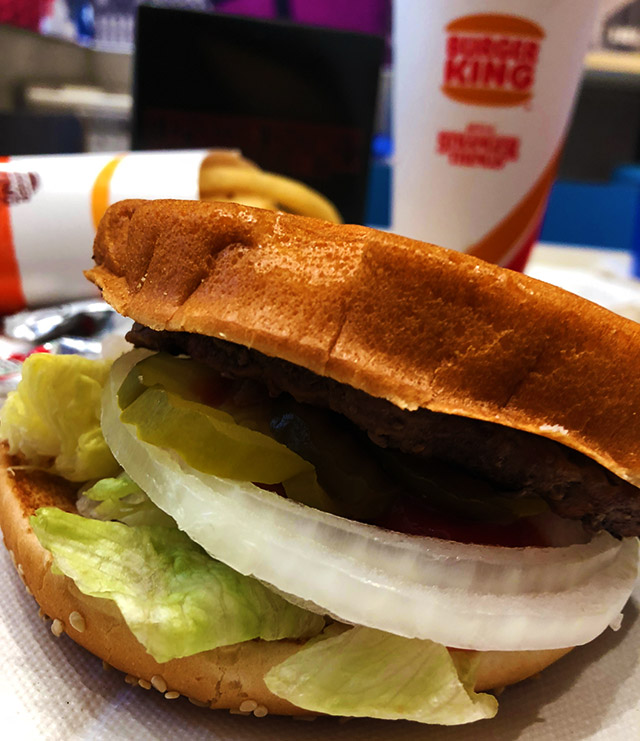 Yep, it's literally the same as a regular Whopper, just served upside down. A lot of people goofed on the gimmick, but c'mon, look at that awesome box!
Add in some limited edition pins and those custom BK crowns, and we are SO GLAD we braved rush hour traffic into Manhattan for this. These weirdo promos for Stranger Things 3 have been some of my all-time favorites. Thank God I got into the show in time to appreciate them.
We felt it was our duty to give you a full report in a special Purple Stuff Podcast minisode:
If your idea of a good time involves listening to strangers gush over upside-down cheeseburgers, hey, we're happy to help.
Thanks for listening. As a reminder, the Purple Stuff Podcast is also on Patreon, where we drop exclusive bonus shows every month. (June's is up now!)
Below are more photos from the event. (I can call it an "event," right?)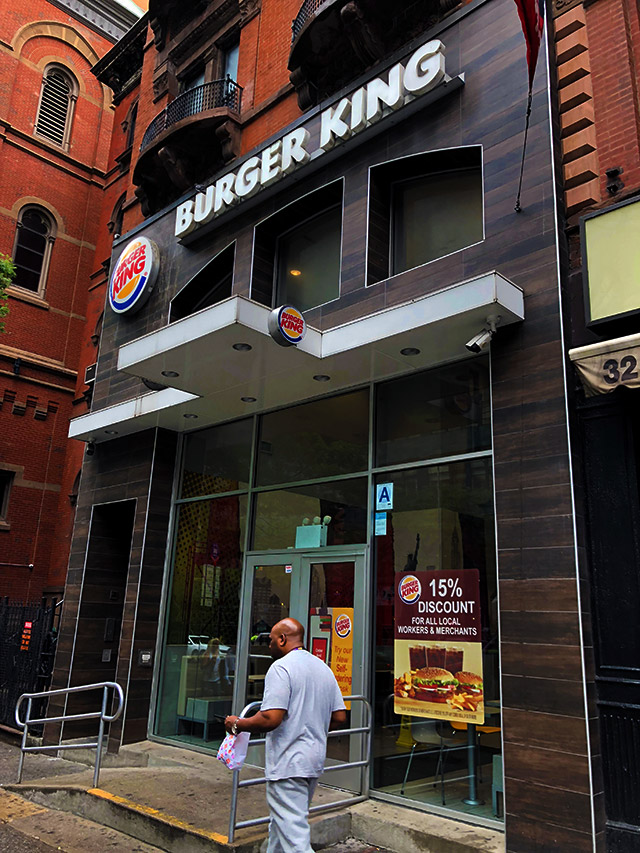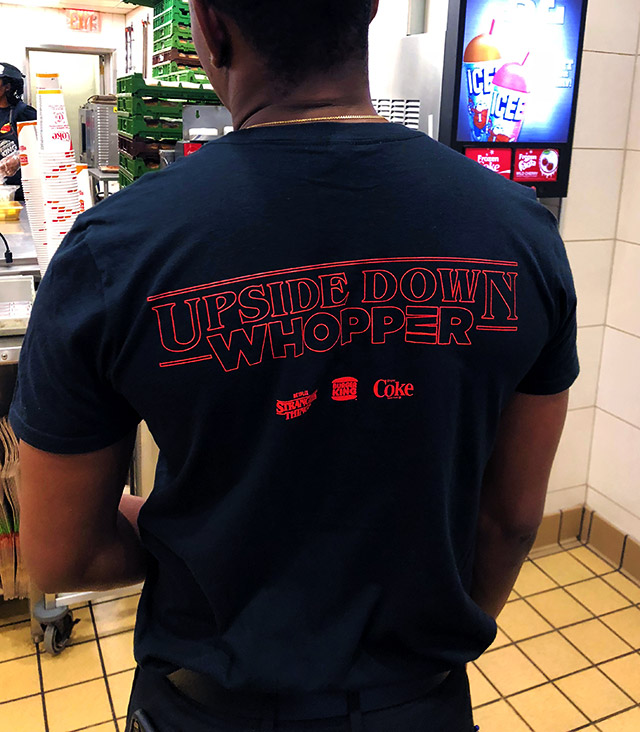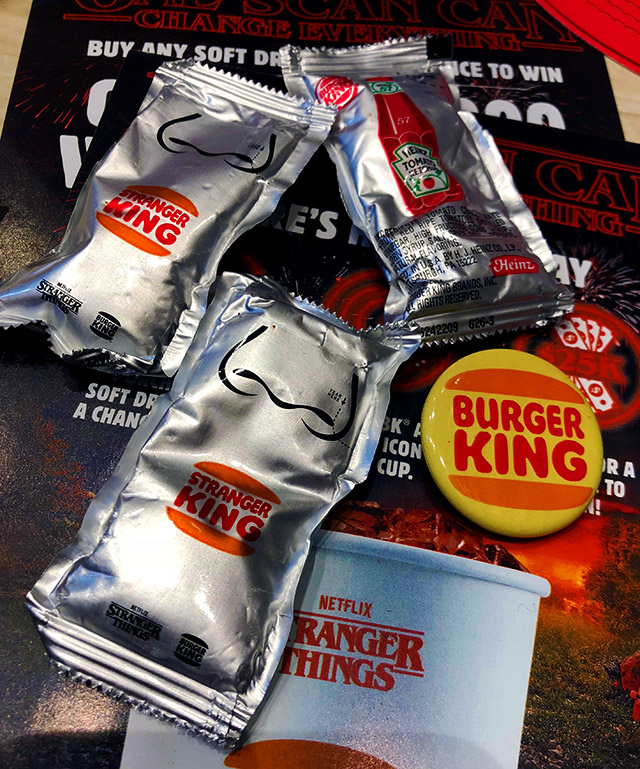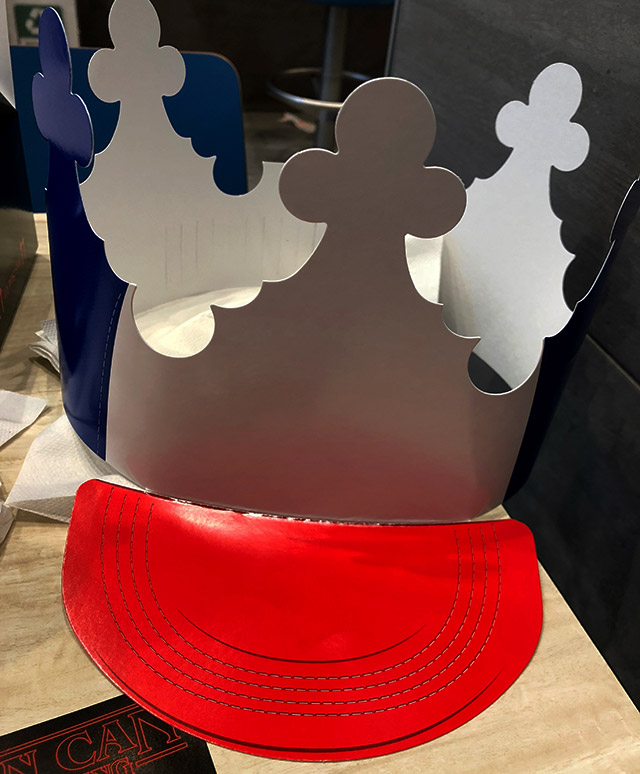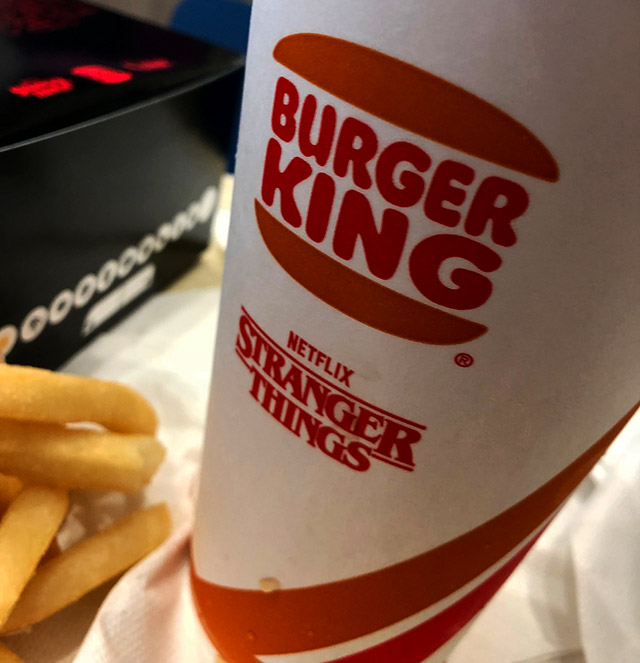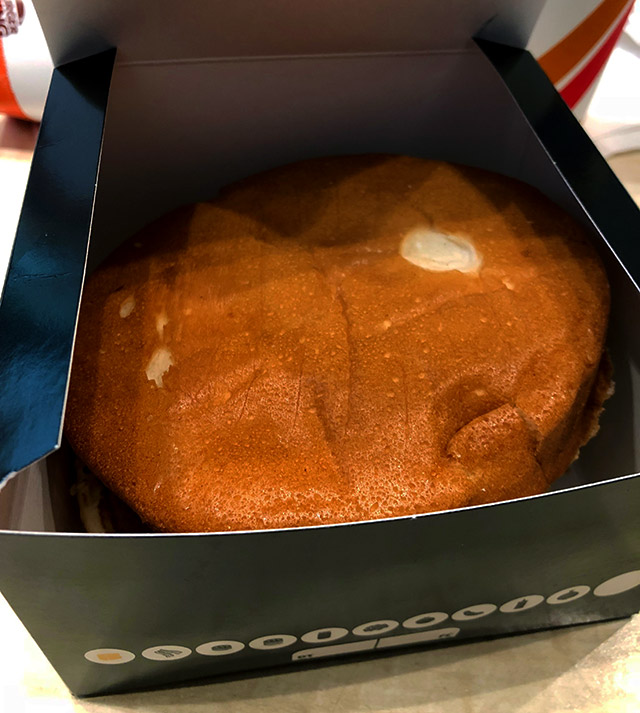 Between this, the New Coke and that zaniness at Baskin-Robbins, Stranger Things is kinda ruling my world right now.