I was always more into the action figures, but The Real Ghostbusters collection was truly a "pretend play" pioneer.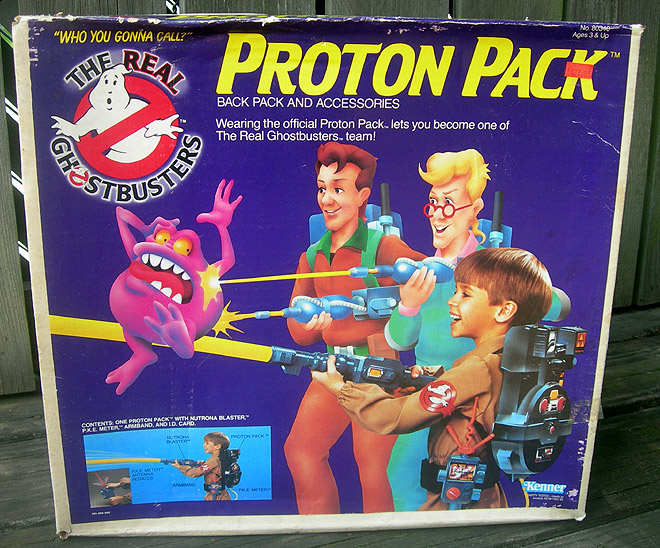 The Proton Pack came out in 1986. Every boy I knew had one. There was no room for "maybes" on the chance to become a real, live Ghostbuster.

A chance to make lots of noise! A chance to smack a big foam rod into things! A chance to catch ghosts!

Learn more in today's shitty vlog:

YouTube version for anti-Vimeo people: Click here.

Rekindling this flame has completely reinvigorated my spark for all things Slimer.

Real Ghostbusters toys still have legions of fans, but I don't think they get enough credit. If you think about how outside-the-box those toys were, from the ballsy weird figures to the ridiculous kid-scale equipment, it's easy to believe that there will never again be a line a playthings so great in such a variety of ways.

After the jump, see a few more pictures of the Proton Pack. I took 'em, so I might as well post 'em.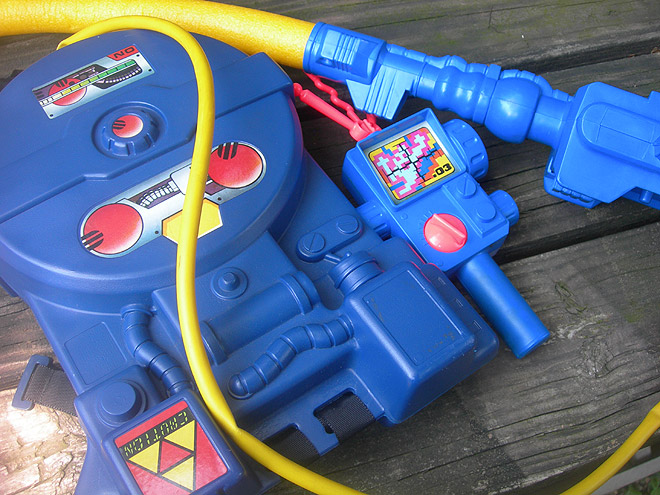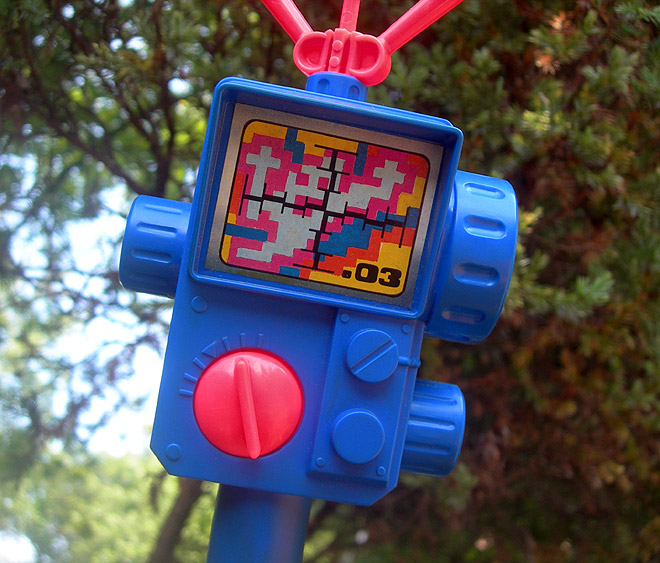 The P.K.E. Meter is my favorite component by far. I love that 8-bit ghost to death. I don't understand how my meter ranks him as a ".03" when he's clearly a 10. Maybe the thing's busted.
GHOST BUSTED