Dino Drac's Petrifying Parcels have returned for a spooky surprise sale!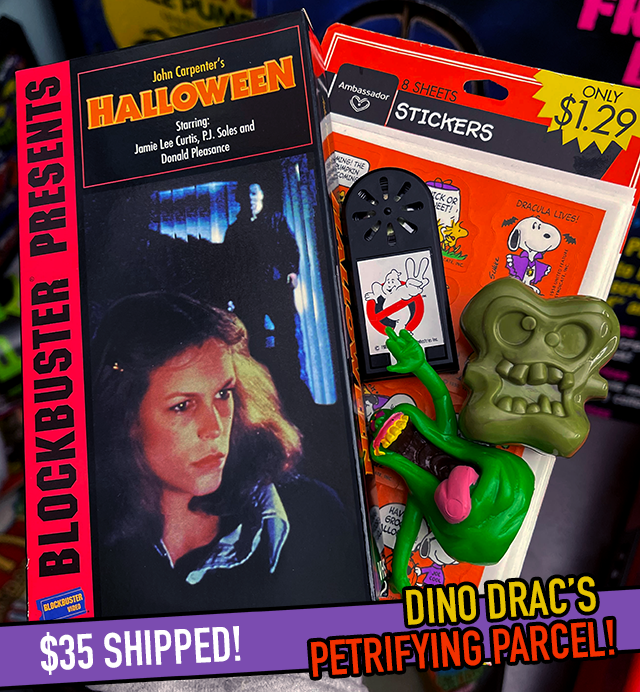 (Limited Supply! United States only!)
These boxes *aren't* part of the monthly Funpack activities. This is a total one-and-done situation. I've slowly amassed enough supplies to put together a batch of hoity-toity horror boxes stuffed with exactly the kind of nonsense you need to start the Halloween season in style.
The price of these Petrifying Parcels is $35, shipped anywhere in the United States. (United States only, please!) Supplies are limited. Jump to the bottom to order, or keep reading to learn about everything in the 2023 Petrifying Parcel!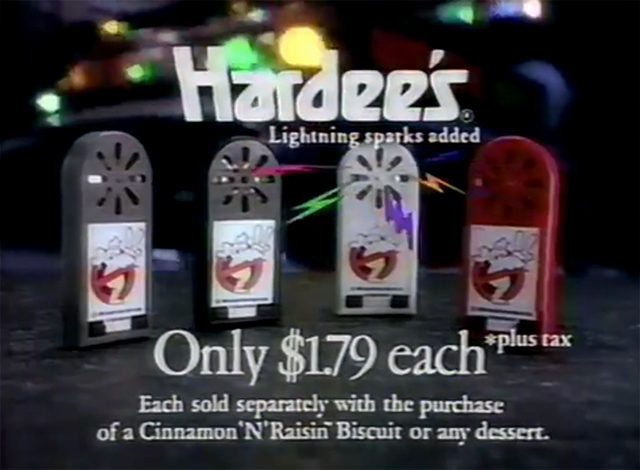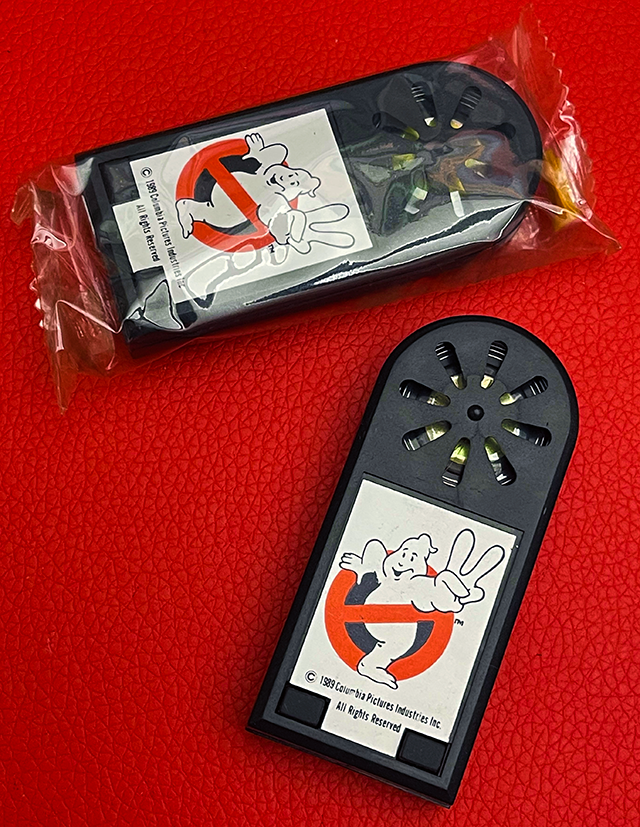 Oh man, now this is a nice item! You'll each receive an honest-to-goodness, totally unused Ghostbusters Ghost Blaster electronic toy, which was part of the big Ghostbusters II brouhaha at Hardee's in 1989.
These electronic noisemakers were infamous in their time, thanks to their tiny batteries that posed an unmentioned choking risk to younger customers. It pretty much killed the promotion, but it's only added to the mystique of these Blasters!
Yours will be coming straight out of its original factory case, in absolutely gem mint condition, still sealed in the cellophane wrapper.
Please keep in mind that these are VERY OLD, and I cannot guarantee that the batteries still work. However, the one I opened (shown above) still worked just fine. I'm selling these as "collectibles," but I'm still crossing my fingers that yours will make weird blasting sounds despite its advanced age!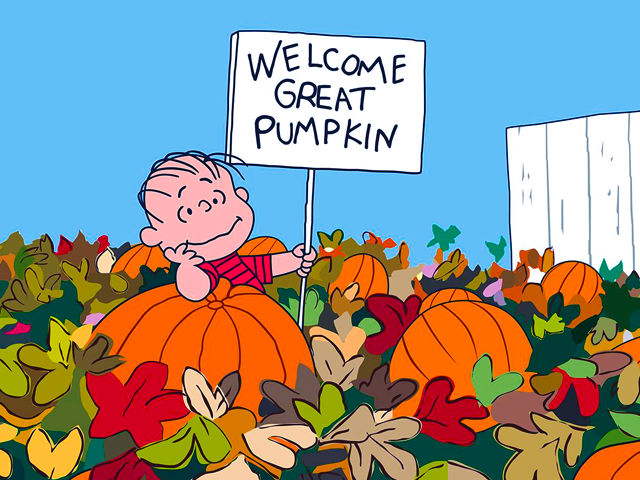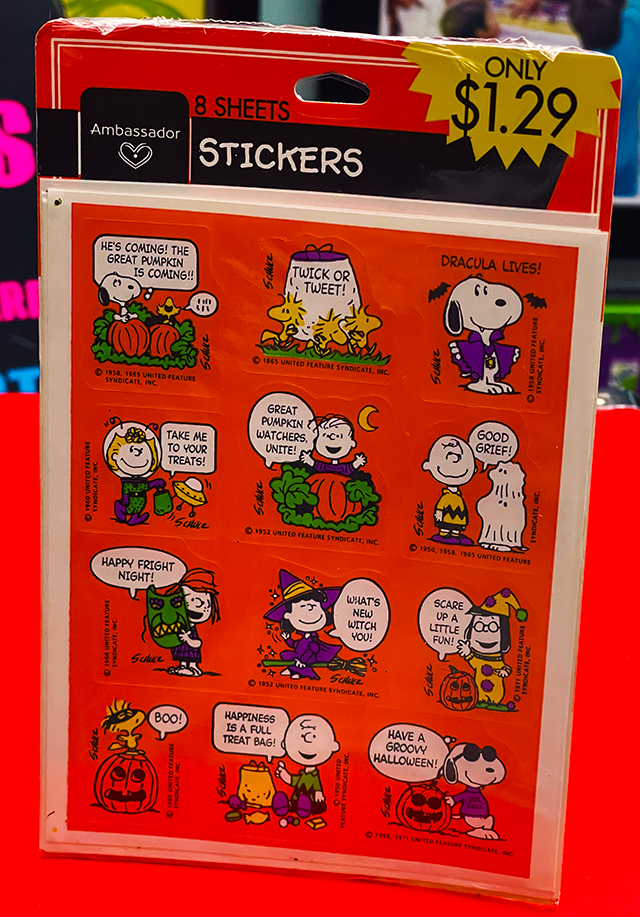 And then we have this blessed pack of It's The Great Pumpkin, Charlie Brown stickers, put out in the '80s by Hallmark/Ambassador.
In my opinion, this is THE sticker set of the Halloween season. More than once as a child, I begged and pleaded my way into this exact pack while tagging along with my mother at supermarkets and card stores. For a stretch of time, it just didn't feel like Halloween without these stickers.
These are 100% vintage, completely sealed, and they're jumbo-sized packs with EIGHT SHEETS of Peanuts Halloween stickers. I can't say enough about these. They don't get a lot of attention in 2023, but they pack as much Halloween nostalgia for me as pretty much any other thing I could think of.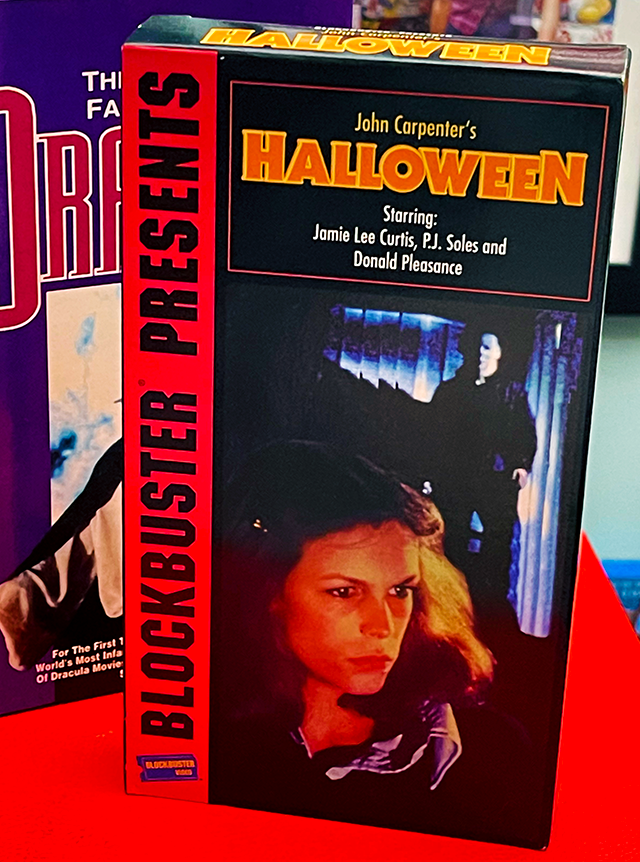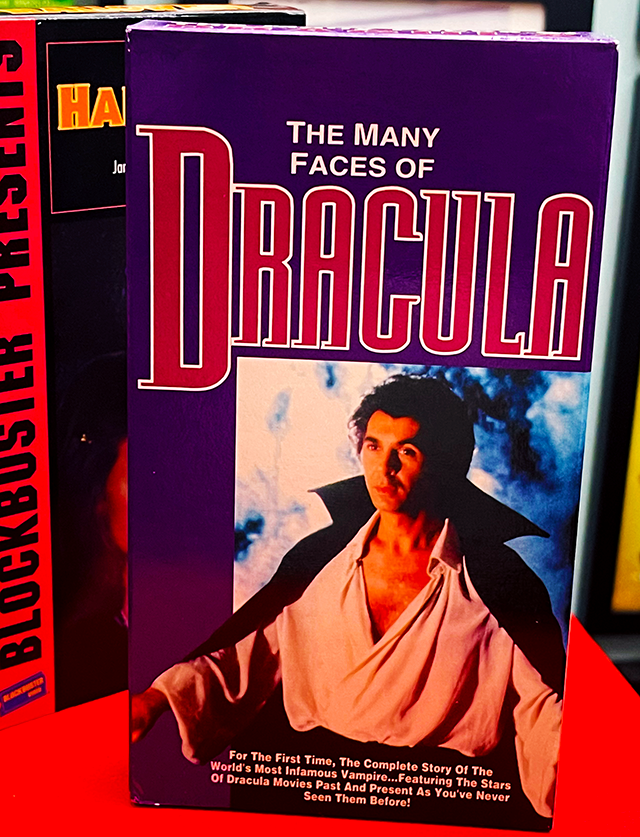 (You will receive *ONE* of these two tapes!)
Next up, you'll each receive ONE of these SEALED spooky videocassettes! (These photos are of my open copies, but your tape will be SEALED and UNUSED.)
Remember, you'll only get ONE of these, not both, chosen at random. I have roughly equal copies of each, so you have a 50/50 shot at whichever one you'd prefer.
You'll either receive the Blockbuster Video edition of John Carpenter's Halloween from 1995, *or* The Many Faces of Dracula from 1993, a quirky documentary that uses tons of public domain footage and is oh-so-watchable.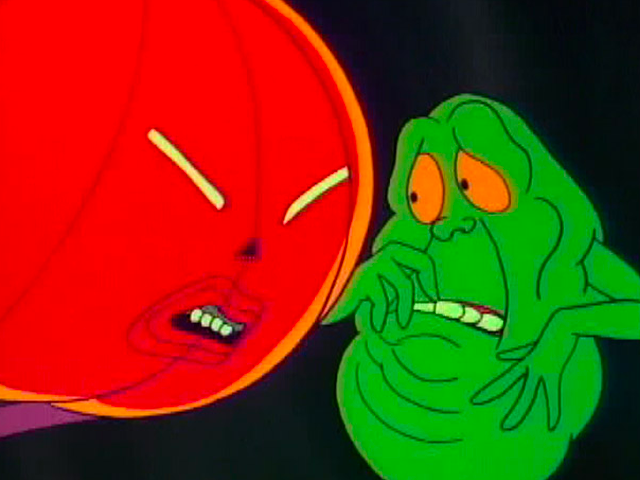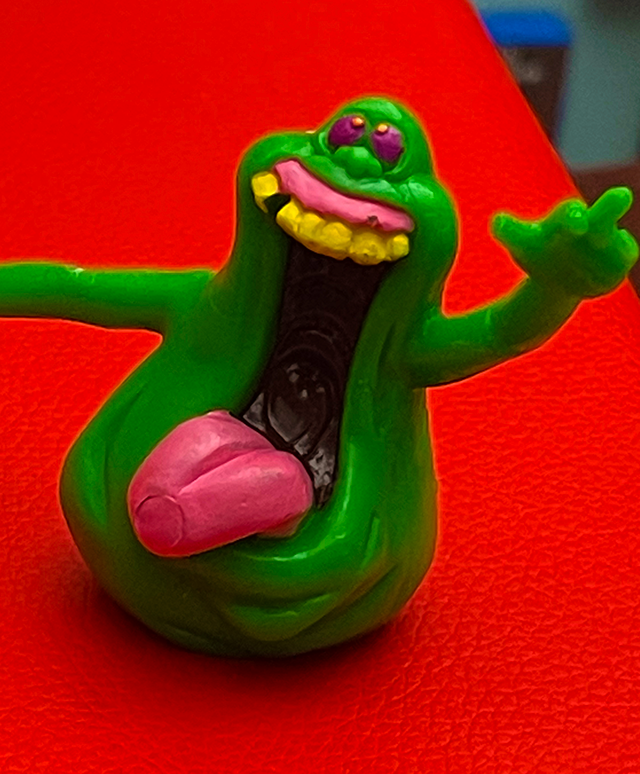 Next up is this vintage Slimer figure, officially licensed but never available in the States. This was part of a set of Real Ghostbusters figures made by Yolanda in the late '80s, which I believe were predominantly available in Spain.
These are great little PVC-style figures, around 2.5" tall. This particular Slimer figure is more or less in scale with the old Kenner figures, so if you ever wanted to pair those with a realistically-sized Slimer, this is your guy!
These figures are in unused condition.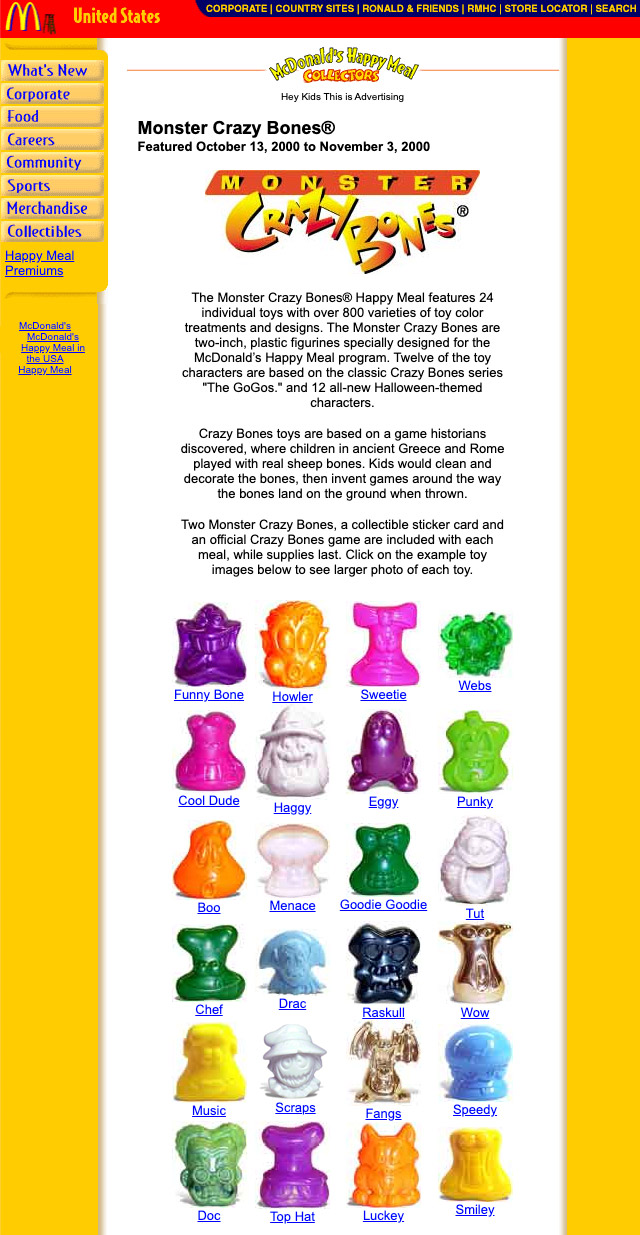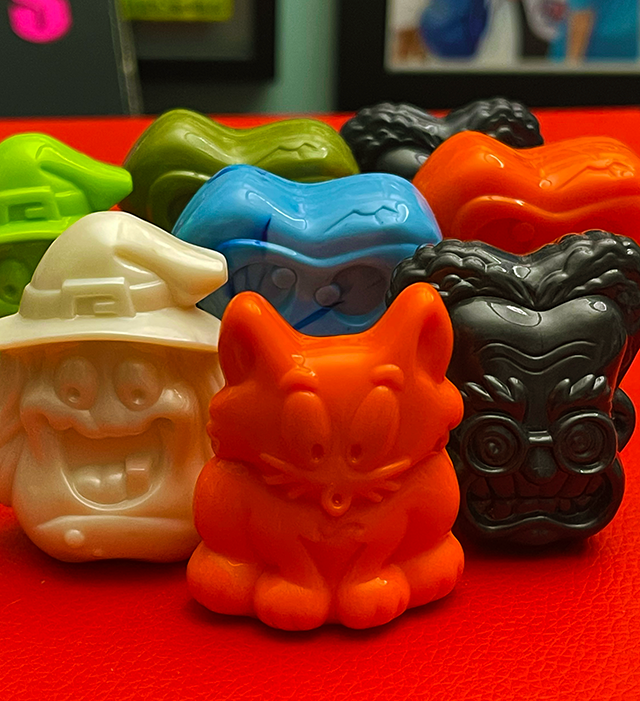 Oh, and I'll also toss ya one of these McDonald's Monster Crazy Bones, which were part of their Crazy Bones Happy Meal back in October of 2000. If you're only familiar with "regular" Crazy Bones, these are MUCH larger, and every single one of them has a decidedly spooky vibe. You'll get one, thrown in at random!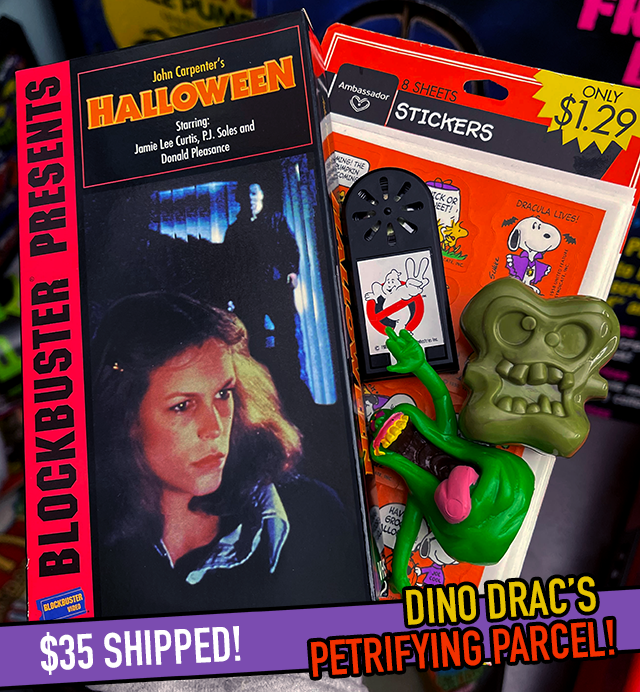 So you'll get all of the above, shipped to your door for $35!
Limited supply available! To purchase a Petrifying Parcel, follow the link below!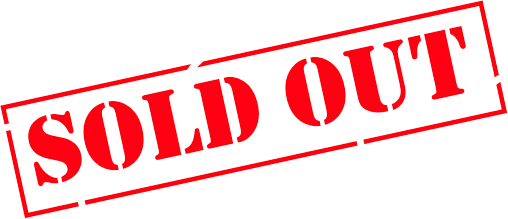 All boxes will ship by Tuesday, August 15th.
Remember, this is NOT this month's Funpack! (That's still to come!)