Dino Drac's May Funpack is here! And it's being posted at like 10:30 PM Saturday night! I don't know how to run a business!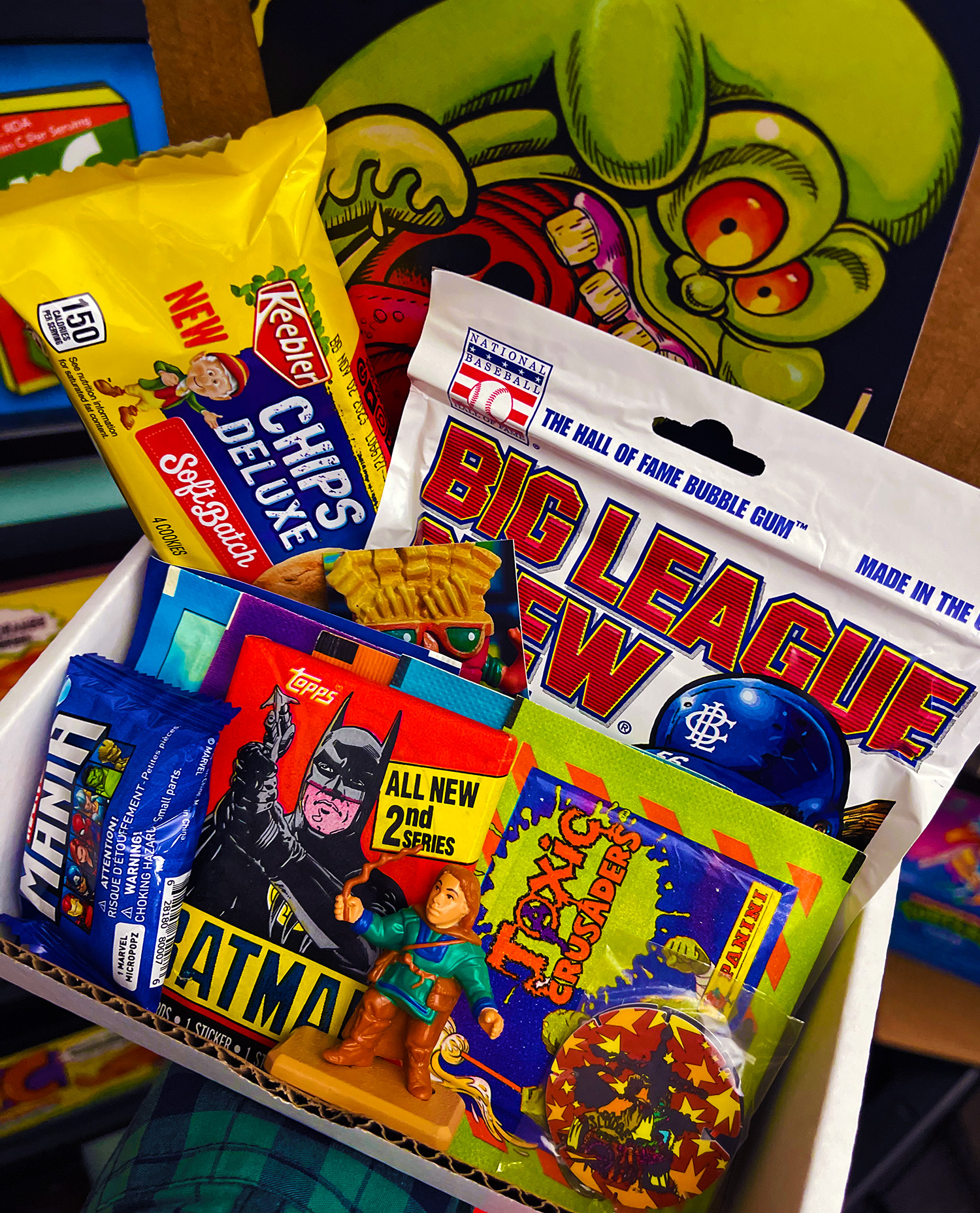 U.S. ONLY! LIMITED SUPPLY!
It's a hot Funpack, guys. Loads of stuff, from tiny action figures to great big wads of gum. Subscriptions are currently maxed out, but I do have a number of spares that I can offer on a one-time basis. Cost is $25, shipped anywhere in the United States. Zip to the bottom to see if there are any left, or keep reading to learn about everything in this month's box!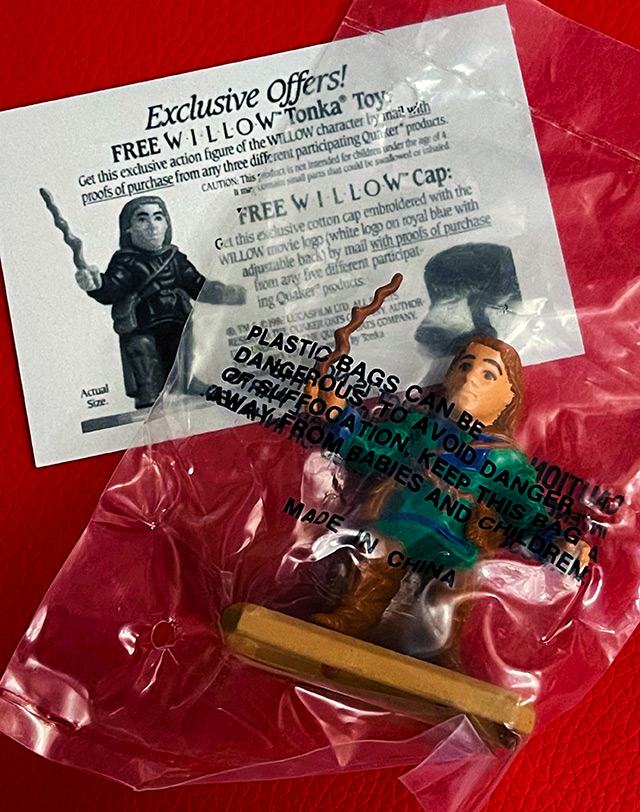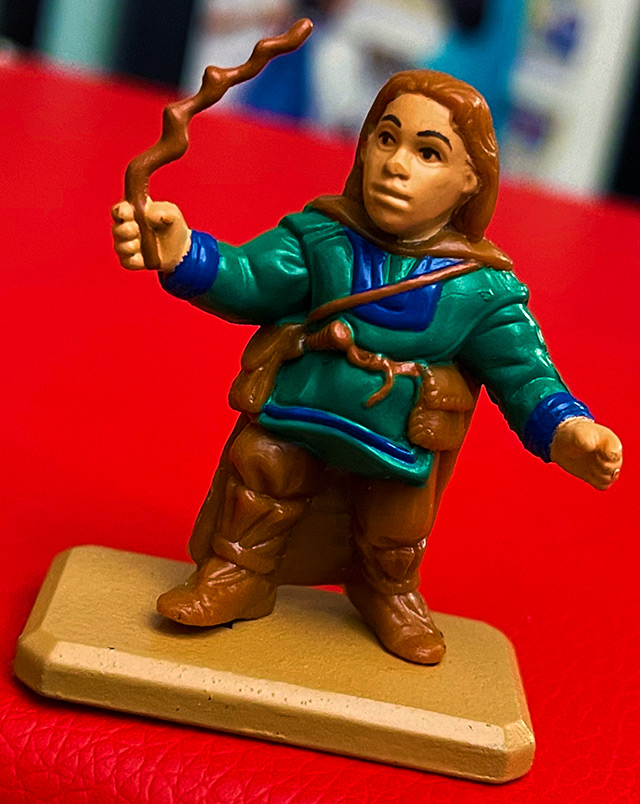 Leading the charge this month is this little guy. You'll each receive this factory-sealed Willow figurine, which was made by Tonka in 1988. While technically part of Tonka's Willow toy line, this Willow was exclusively available through a mail-away offer from Quaker.
It was one of those deals where you had to collect proofs-of-purchase and then wait 6-8 weeks for delivery. I managed to gather enough of these obscure figures for every single one of you, and every single one of them is still in case-fresh, never-opened condition!
I even printed little cards replicating the original newspaper advertisement where the offer was made. You're gonna love these. You better love these.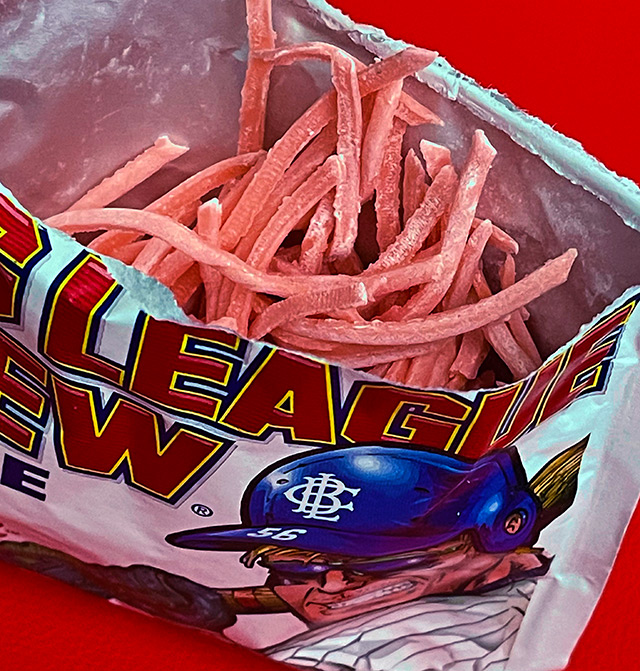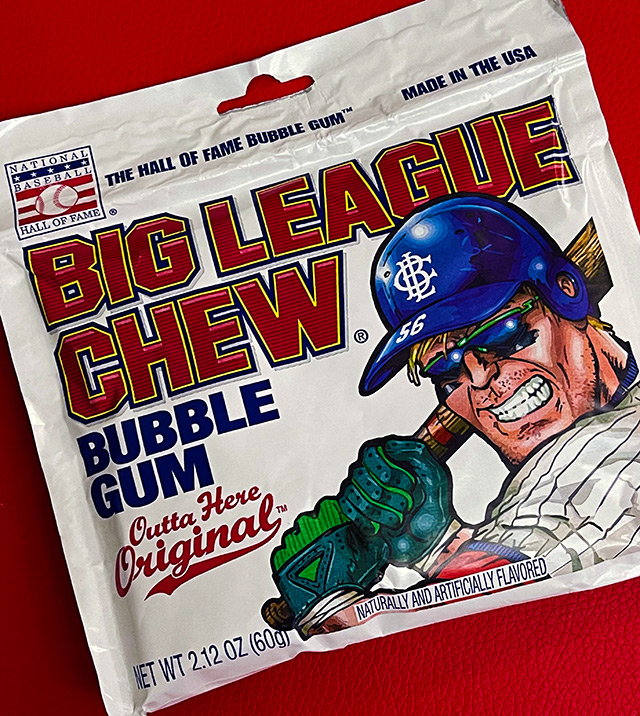 It always brings me great joy to reintroduce you to junk food you probably haven't had for years, so I'm thrilled to be tossing y'all full-sized, two-ounce retail packs of Big League Chew!
Made to resemble chewing tobacco, Big League Chew was a staple of my youth, your youth, and I'm assuming the youth of anyone else reading this page. Now having tried it for the first time in over a decade, I can confirm that it hits exactly the same. (I went with the original flavor, too, for maximum nostalgia points.)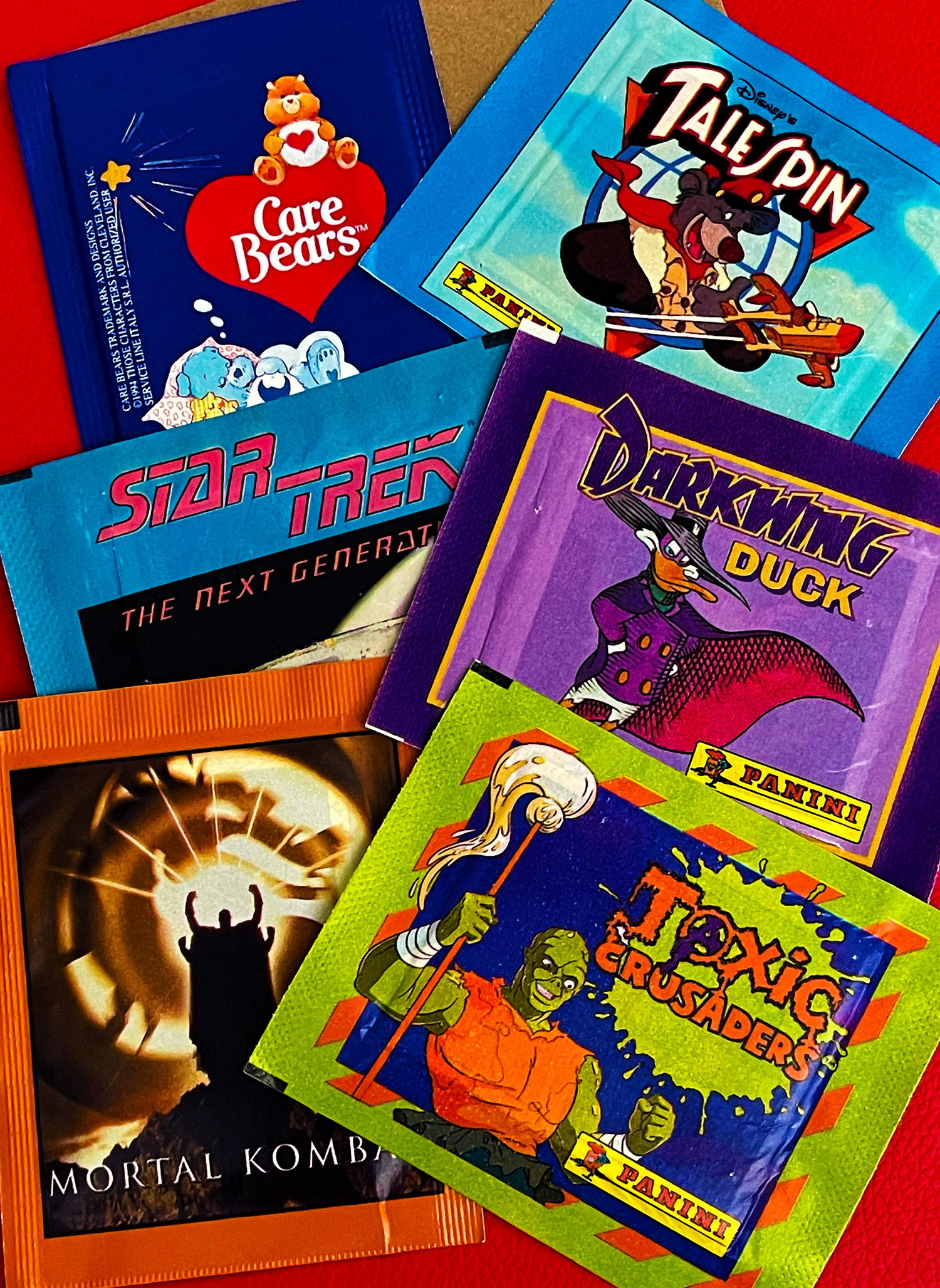 And next we have this instant collection of vintage Panini sticker packs! You remember the deal with these, right? Panini used to put out sticker albums for virtually every property kids cared about, and then we'd spend months buying sticker packs, desperate to fill those albums.
While I concede that the stickers lose a little punch without the albums, I don't think you're gonna complain when you see this lineup. Neatly shoved into an adorable little envelope, you will get ALL SIX of the packs shown here.
The lot includes Darkwing Duck, TaleSpin, Star Trek: The Next Generation, Mortal Kombat, Care Bears and Toxic Crusaders. All of these packs are from the 1990s. Even if you never open them, the wrapper art alone makes 'em worth fawning over!
Please note that Panini sticker packs were sealed with a notoriously weak glue. These packs are all coming straight from sealed factory boxes, so they are firmly intact. Just be gentle with them, because they'll probably split open if you frick around with 'em too much! (Course, that's not a problem if you plan to open them anyway!)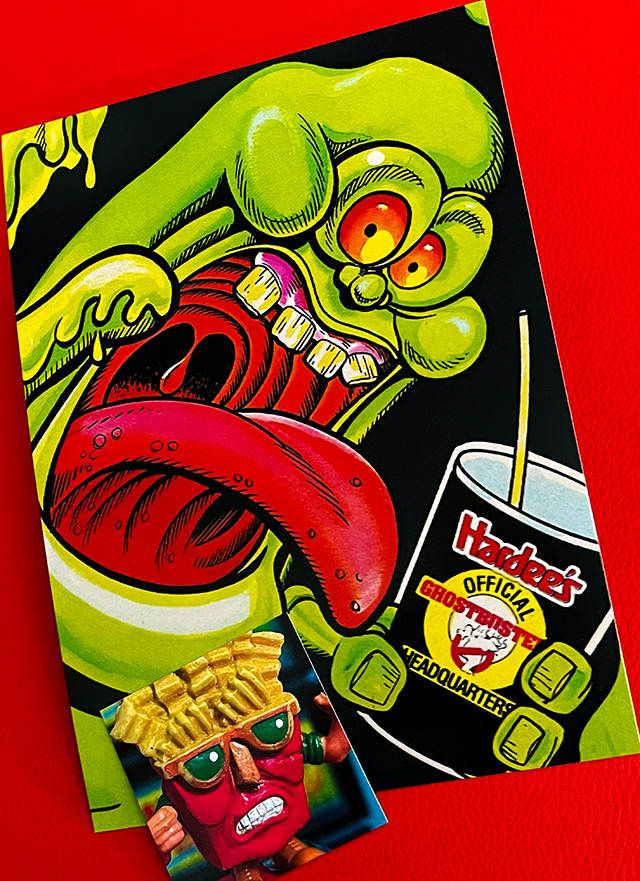 This month's exclusive 5×7" cardstock mini-poster may very well be the most gorgeous one in Funpack history. Using an incredibly rare promo item from 1989, it's Slimer holding a ghostly cup from Hardee's, as part of their big Ghostbuters II brouhaha!
If you'll recall, Hardee's ran a *major* Ghostbusters II promotion in 1989, so thorough and legendary that it's still talked about today. This particular slice of art is beyond rare, and I know you're gonna freak when you see it in person.
As for the 2×2" sticker of the fry dude from Food Fighters, well, you'll probably freak a little less about that, but it's included, too.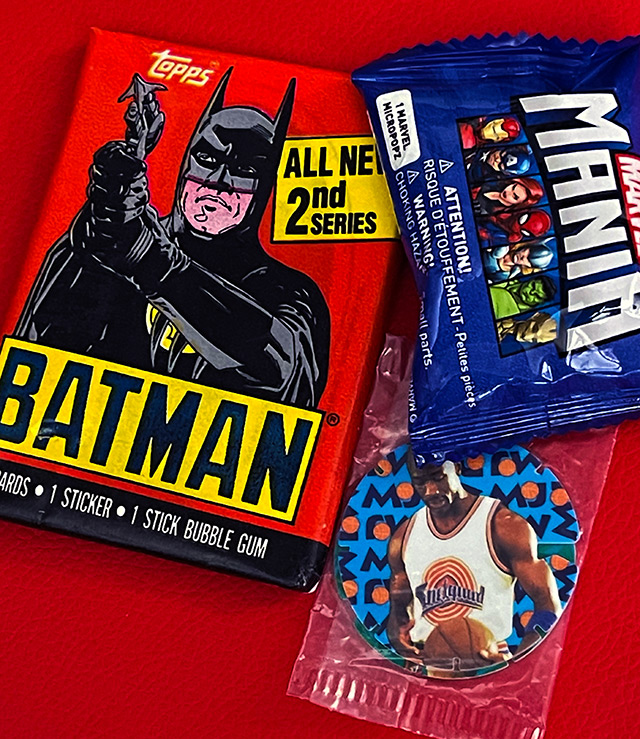 Next is this small pile of goodies, here to make the May Funpack more… erm… fun. You'll each get a pack of Batman trading cards from 1989, a pack of two Space Jam pogs from 1996, and that little Marvel Mania toy. (I don't even know what it is, but there's something Marvel-related in there.)
Note: The Marvel toys are in a bit shorter supply. All subscribers will get one. Most individual buyers will, too. If yours doesn't have it, it will have a comparably-valued item instead.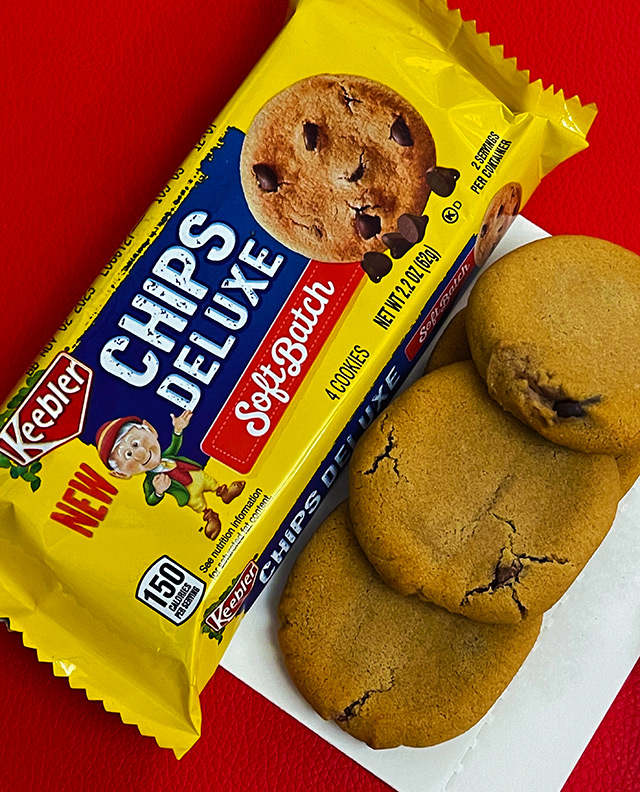 Oh, I ain't done feeding you yet!
You probably remember Keebler's Soft Batch cookies from the '80s and '90s, and you also probably had no idea that those damn elves were still making them. They're not quite the same as the OG version, but they're still tasty. You'll each get a hefty two-ounce pack, containing four of these stomach-busting cookies. Plan to nap after eating them. Trust me.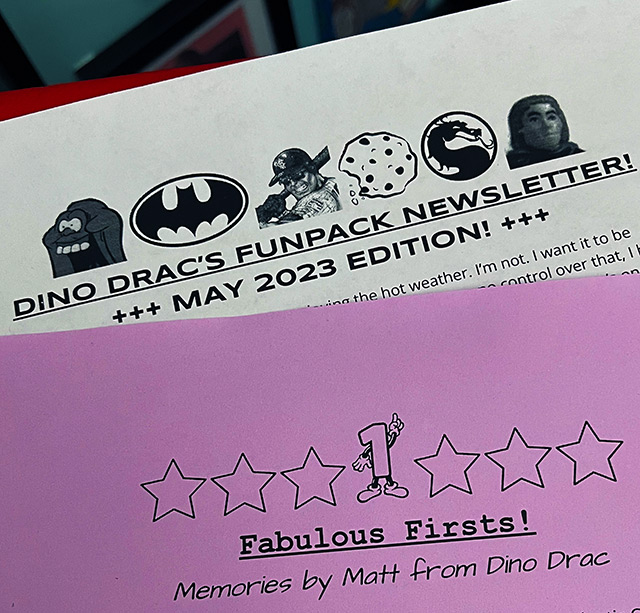 Rounding things out, you'll also get this month's Funpack Newsletter, plus an exclusive essay that will never be reprinted on the site!
This month's essay is about some of my "Fabulous Firsts" – a very random list that covers everything from my first Ninja Turtles figure to my first music CD. It should spark memories of your firsts, too.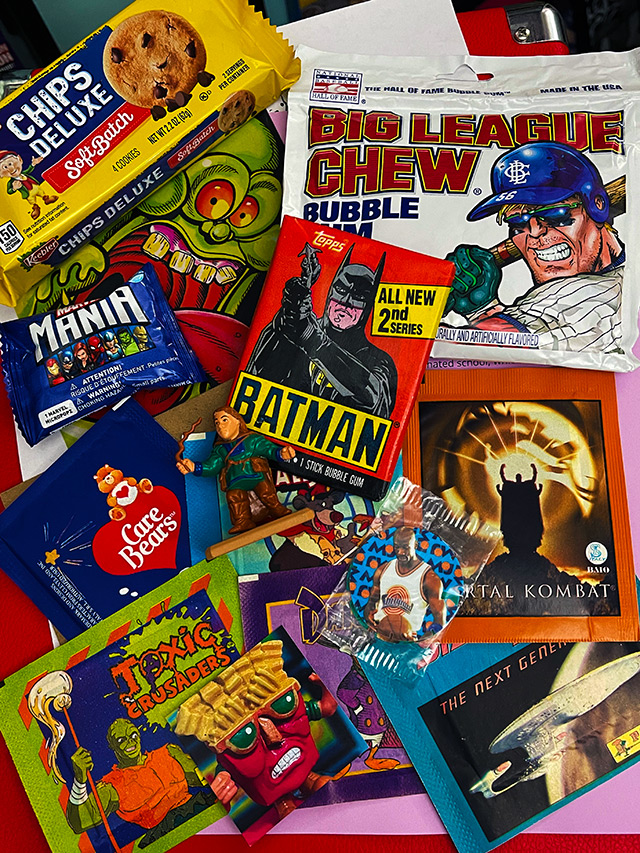 So there ya have it. All of that for $25, shipped anywhere in the United States!
If you're already a subscriber and you'd like to stay that way… do nothing, you're all set!
If you're NOT a subscriber but you'd like to buy just this one Funpack, you can do so by following the link below, while supplies last. (And I definitely don't have very many spares, so if you're interested, please try to be quick!)
The May 2023 Funpacks will ship by Thursday 5/25 and should arrive just before June hits. If they arrive on June 1st, just pretend it's still May. Thanks, everyone!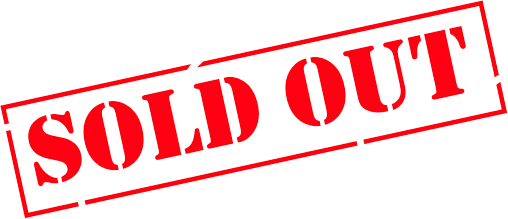 Sorry, my inventory is now too low to leave the purchase link active, however if you'd like to get on the waitlist, please email me! (dinosaurdracula on gmail) If more are available after I do my final counts, I'll get in touch!