I'm finally ready to unveil Dino Drac's August Funpack! Really digging this one, guys. Took some odd roads to gather the materials for 'em, and I'm pretty happy with how things turned out.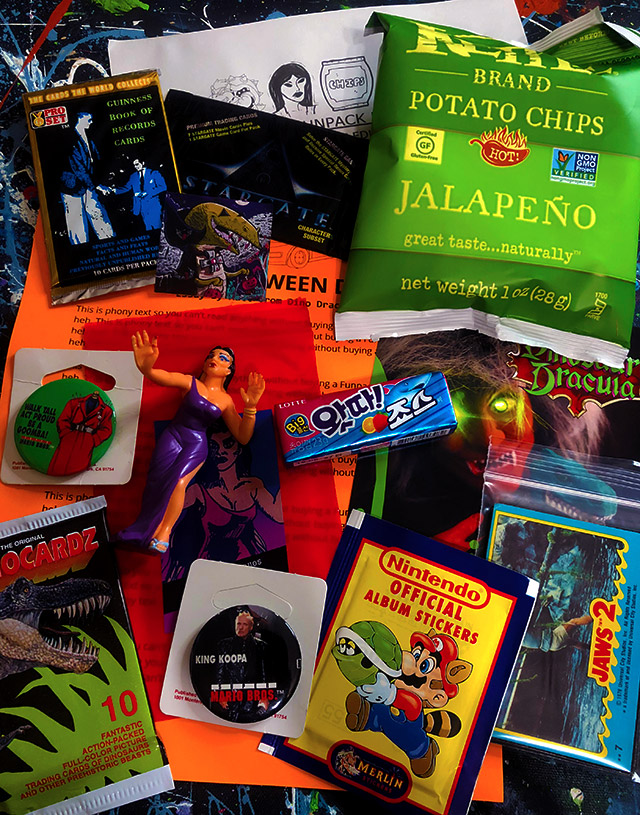 AVAILABLE FOR 3 DAYS! UNITED STATES ONLY!
There's a dash of Halloween in the mix, too, since you will be receiving these just around the time that the 2018 Halloween Countdown gets under way. On that note, being a subscriber now is the only way to guarantee yourself a seat for the September and October Funpacks, which traditionally sell out quick!
…but I'm getting ahead of myself. Let's talk about the August Funpack! It's basically the evil twin of last month's box, with more than 10 items that'll help you close the door on summer and embrace the spooky season in seamless fashion.
Funpack subscriptions are $25 a month (including shipping), and for as long as you remain subscribed, you'll get a new package of old, cool junk every single month! You can cancel at any time without penalty, of course!
Scroll to the bottom for more info, or keep reading to learn about EVERYTHING you'll receive in this month's box!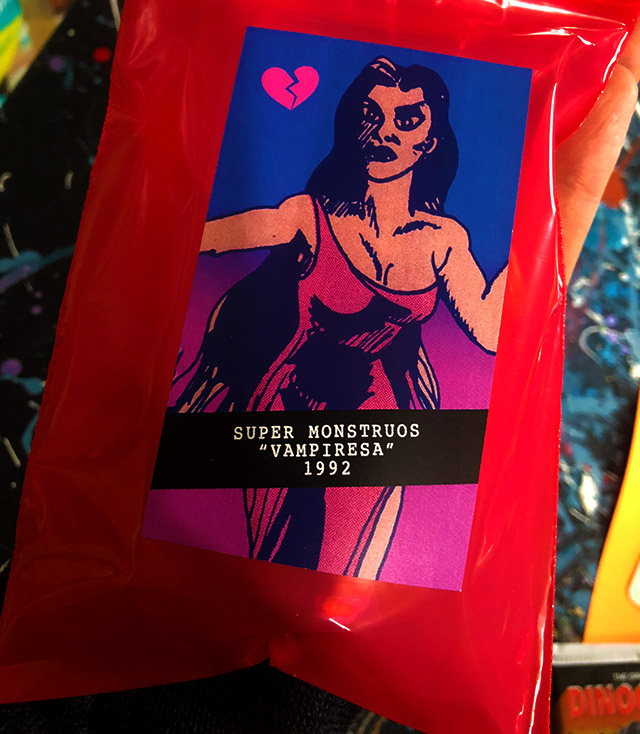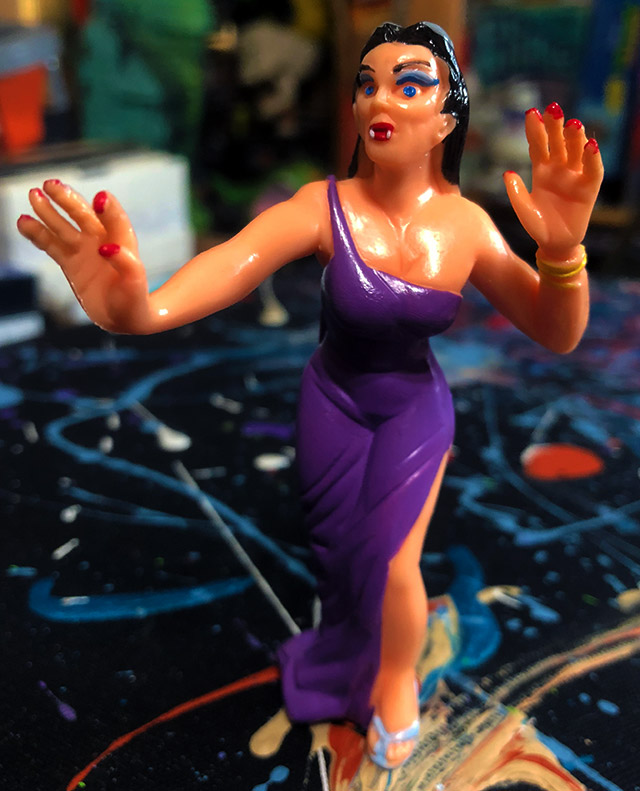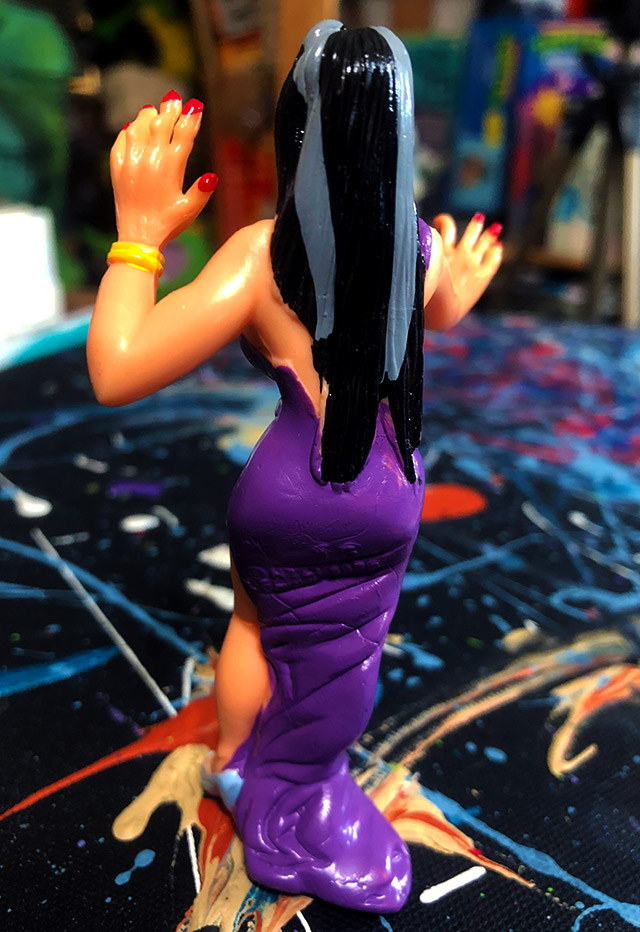 First up is yet another awesome Super Monstruos figure, made in Spain way back in 1992. This month, you'll be receiving Vampiresa, protected in her very own custom Dino Drac baggie!
This is one of my favorite figures in the whole set, and one of the set's very few female monsters. Vampiresa bears more than a passing resemblance to Lilith Munster, so she's extra cool. (Dig those silver streaks!)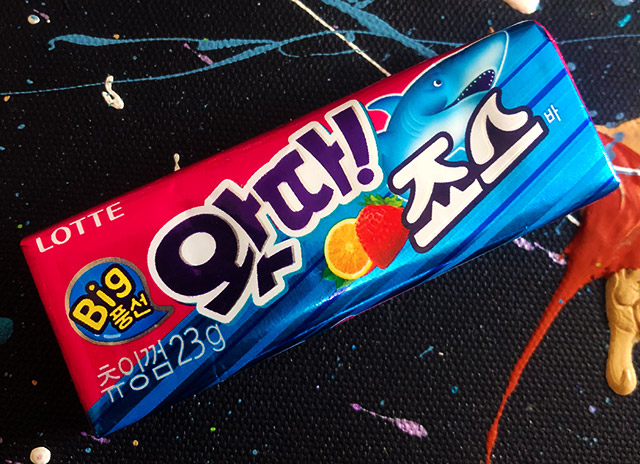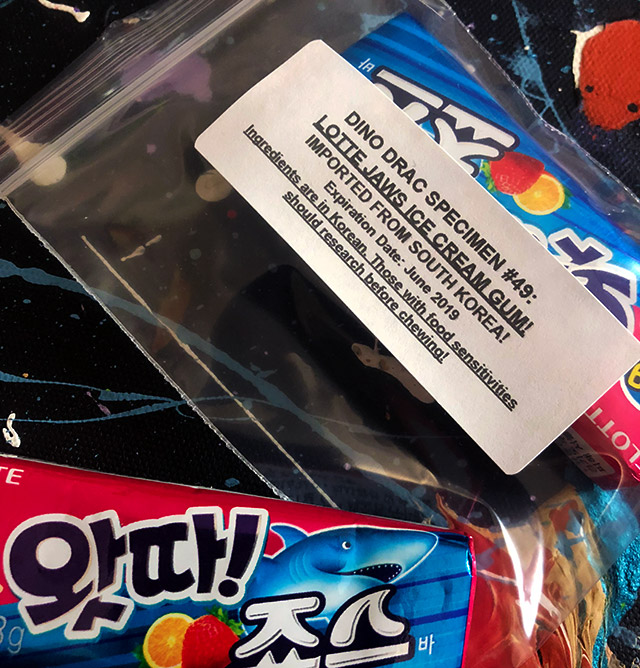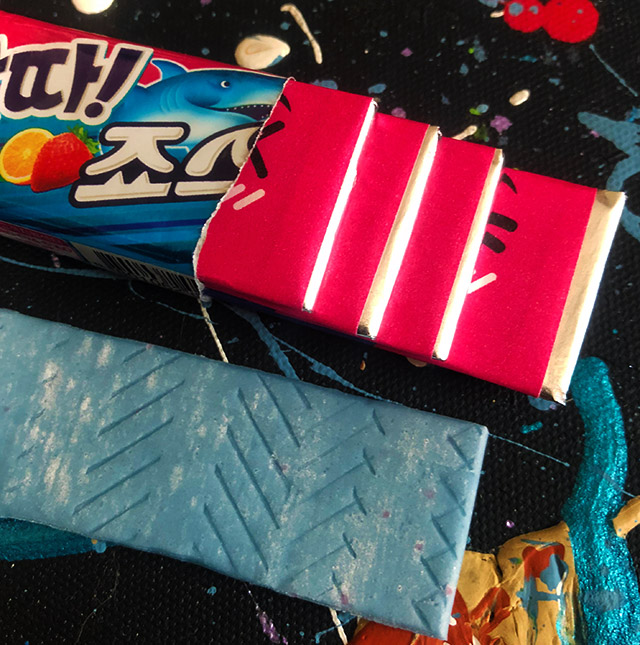 Oh man, here's a big one. Remember when I reviewed those Jaws Ice Bars from South Korea? As it turns out, they also come in CHEWING GUM FORM. Yes, it's official Jaws Ice Cream Bar CHEWING GUM, made by Lotte.
You're getting a whole pack, imported directly from South Korea. I don't believe these are being sold anywhere in the States, currently. The gum is totally amazeballs and really does taste exactly like the frozen treats.
The packs won't expire until June 2019, so you'll have a while to decide if these are for eating or displaying. Please note that while the ingredients are listed on each pack, those ingredients are in Korean. I can't read them. If you have any food allergies/sensitivities, I'd recommend doing some research before chewing.
PS: The Jaws Ice Cream Gum doubles as this month's Dino Drac Specimen — the first one that you're actually supposed to eat!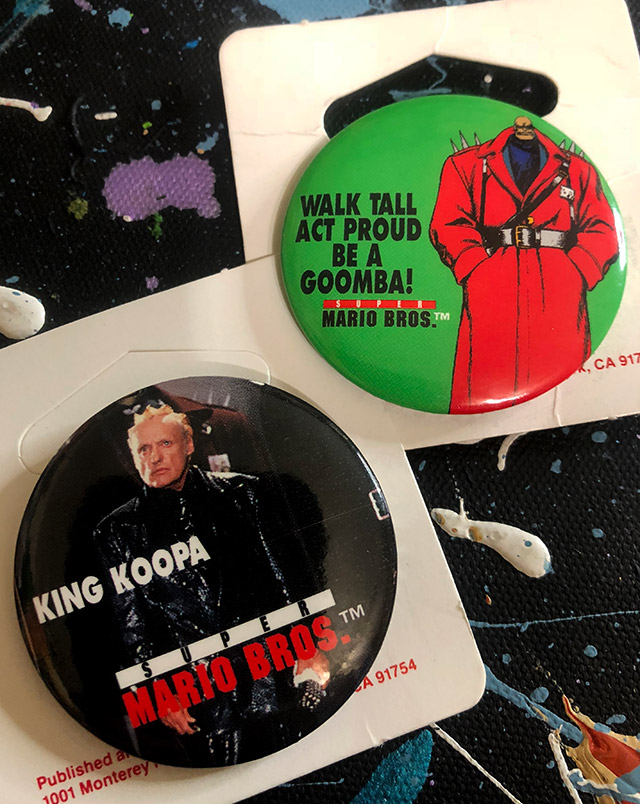 Last month I gave you two Super Mario Bros. movie buttons, and they seemed to go over really well. So what the hell, let's do that again!
This month, you're receiving another two Super Mario Bros. movie buttons, and this time, it's all about the villains. I hope you'll wear your new (old) King Koopa and Goomba buttons with pride.
And yep, these are genuine 1993 originals, still attached to their cardboard backers. Backers may have creases and/or old price stickers, but the buttons are in gem mint condition, never worn and totally free of rust.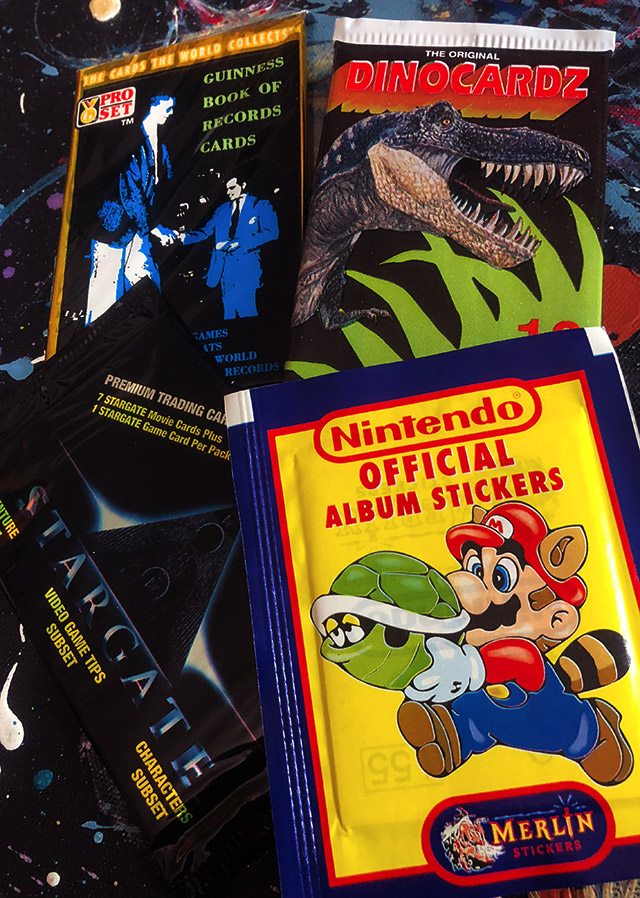 Next up is yet another pile of vintage trading card packs. Of course I wouldn't forget those! You'll each receive all four of the packs shown above, including:
– Guinness Book of World Records pack (1992)
– The Original DinoCardz pack (1992)
– Stargate Movie Cards pack (1994)
– Nintendo Official Album Stickers pack (1992)
(…that last one includes stickers that were originally meant for a rare Nintendo sticker album, but I think you'll enjoy them just fine even without the album. So much NES nostalgia in that set!)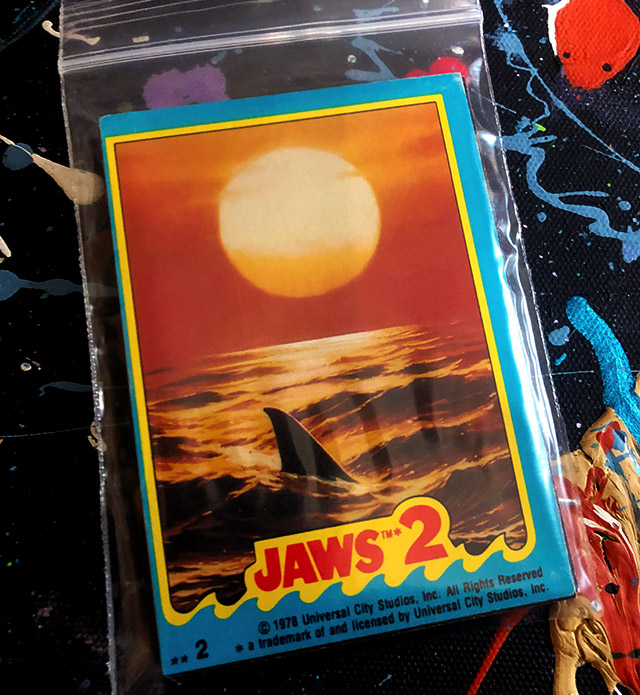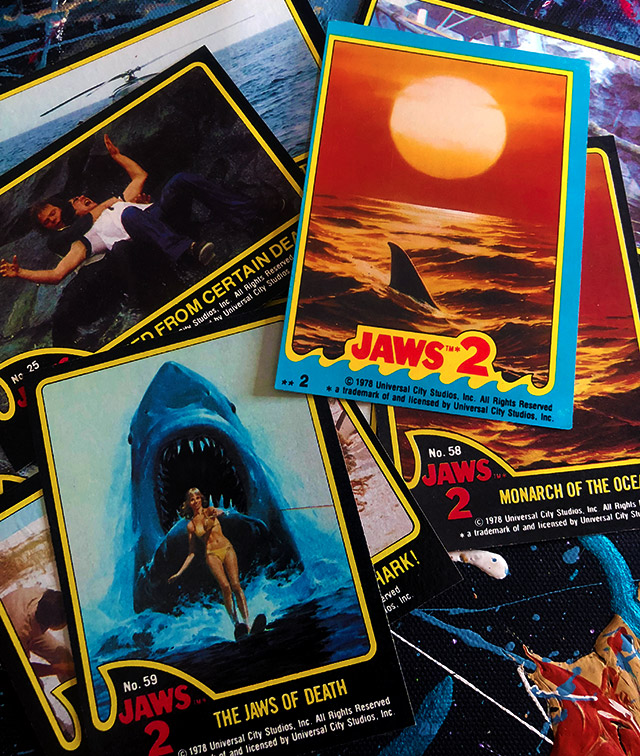 …but wait, we're not done with the vintage trading cards yet! You'll also receive a custom "pack" of Jaws 2 trading cards, from 1978! I'm personally assembling these bagged mixes. You'll each receive eight different Jaws 2 cards, plus one sticker card. They're all in great shape. It's about as good as getting one of the vintage packs!
Read the backs while you chew your Jaws Gum!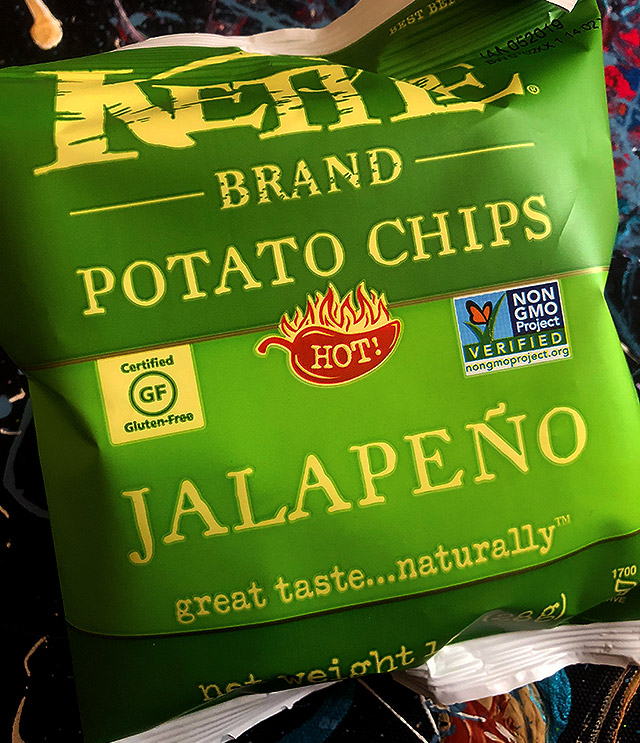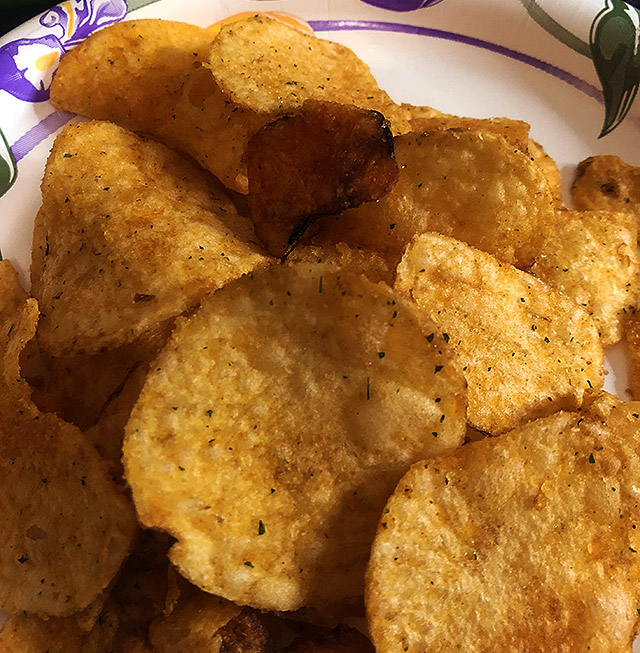 Last month's bags of Kettle Chips seemed to be a hit, so I consulted with Mr. Kettle again to give you an entirely different flavor. I think you're going to love these single-serve bags of Kettle Jalapeno Potato Chips, which definitely pack a punch, but aren't deathly spicy. They are deathly delicious though, so expect to plow through your bag in exactly four seconds.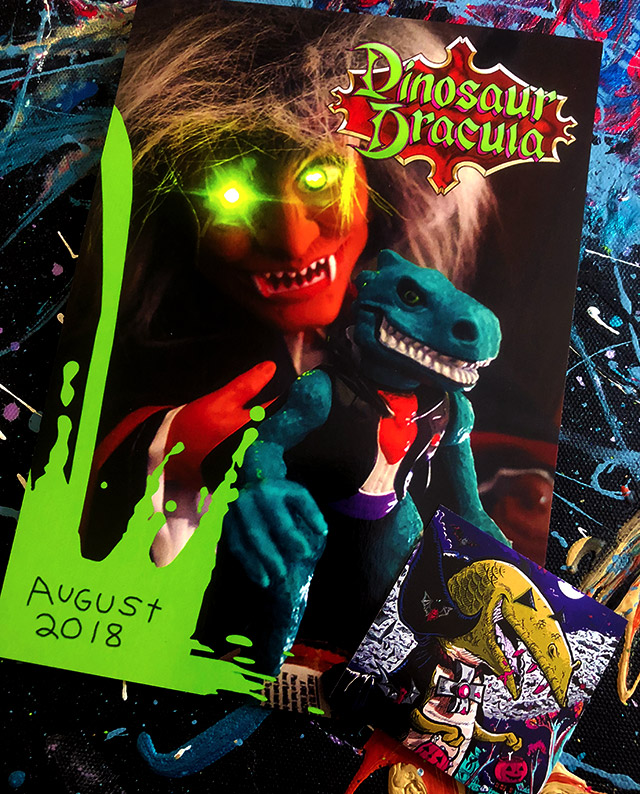 This month's exclusive 5×7" Dino Drac Mini-Poster will help you usher in the Halloween season, while this month's also-exclusive 2×2" Dino Drac sticker will help you do the exact same thing. Tack 'em and stick 'em wherever you need an unholy boost!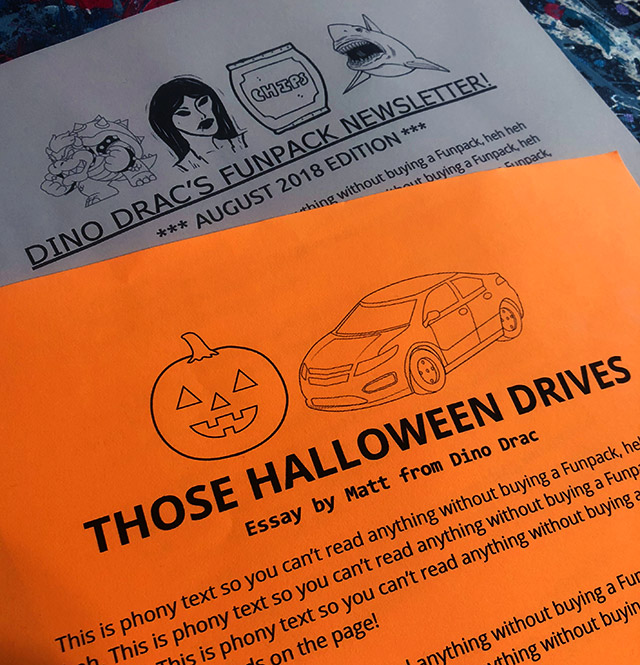 Rounding things out, you'll also receive this month's Funpack Newsletter, along with an exclusive essay that will never be reprinted on the site.
This month's essay is all about my casual drives during the Halloween season, and how they so often lead to subtly spooky adventures. (And how even the drives that don't still fill me with Halloween spirit.) It's part diary entry, part how-to guide.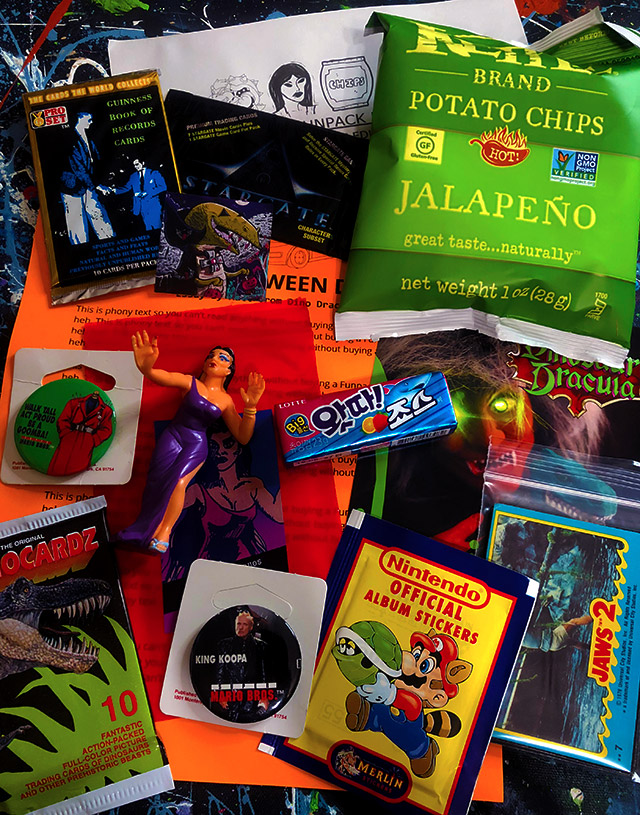 Yep, you'll get EVERYTHING above for $25 shipped!
If you're already a Funpack subscriber and you'd like to stay that way… do nothing! You're all set!
If you want to subscribe, please read the following, and then click the button at the bottom of this page!
1. Funpacks are available in the United States only. Sorry!
2. Subscriptions are handled via Paypal. If you don't have an account, it's very easy to make one!
3. Funpacks will be shipped to the address listed on your Paypal account. If you need to change your shipping address, or if you'd like for your Funpacks to be shipped to someone else, simply email me!
4. You will be automatically billed $25 every month. (Yes, that price includes shipping.) If you subscribe today, you'll pay today, and then again in exactly one month. For as long as you remain subscribed, you'll keep getting Funpacks!
5. You can cancel at anytime. (You could subscribe today and cancel today!) If you cancel after you've already been charged for the following month's Funpack, you'll of course receive it just the same as any current subscriber would. (You can cancel via Paypal, or by emailing me.)
6. The August 2018 Funpacks will ship on or before Tuesday 8/21!
Remember, the Funpacks allow me to keep doing the site… thanks so much to all who help to keep it/me going!
To get your subscription started, click the button below!
SOLD OUT!