Gutting through a nightmarish slog of technical mishaps, we're finally ready to release the latest episode of The Purple Stuff Podcast!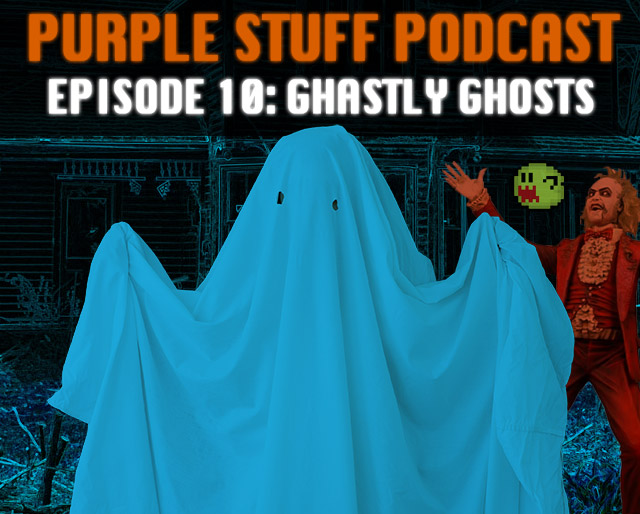 This time, me and Jay from The Sexy Armpit chat about GHASTLY GHOSTS from all walks of pop culture. (And by "all walks" I mainly mean movies, but a few others may have slipped into our convo.)
The convo tackles eleven of our favorite supernatural specters, from Samara to the Scoleri Brothers. Give us a listen on the player below, or download the MP3 directly right over here!
Reminder: The Purple Stuff Podcast is also on iTunes and Stitcher!
(Feel free to talk about some of your favorite pop culture ghosts, in the comments!)
When you're done with that, go check out the brand new Sexy Armpit Halloween Special, and not just because I play a small part in it!
But wait! I'm not through with you yet!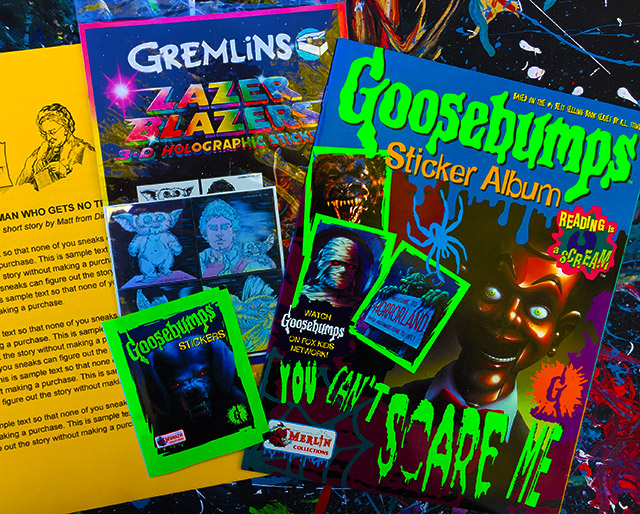 Oh yes, it's time for Dino Drac's ENVELOPE OF EVIL II.
It's another envelope full of Halloween horrors! Everything shown above can be yours for $20 shipped. (And these go out via Priority Mail, too!) Please note that the Envelopes of Evil II are only available in the United States!
Quantities are extremely limited, and these won't be restocked!
Click the button at the bottom of this post to order, but first, read on to see what you'll be getting!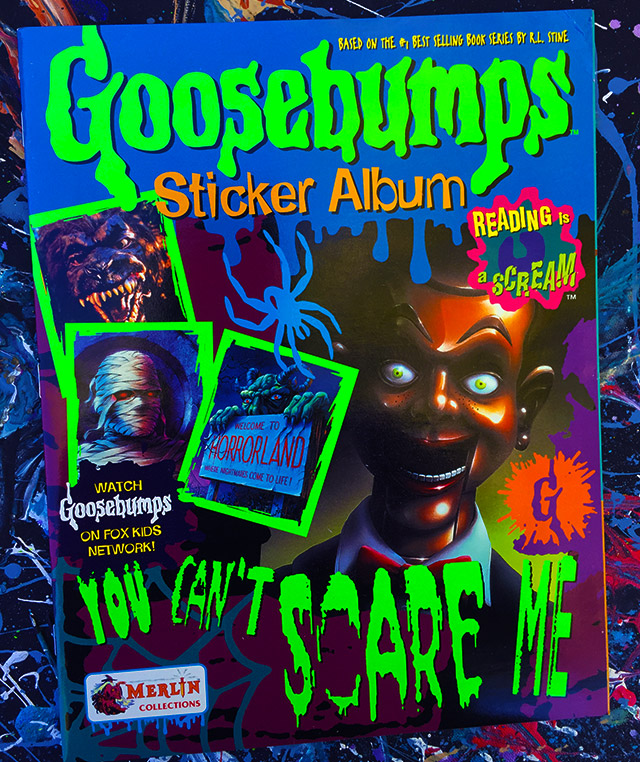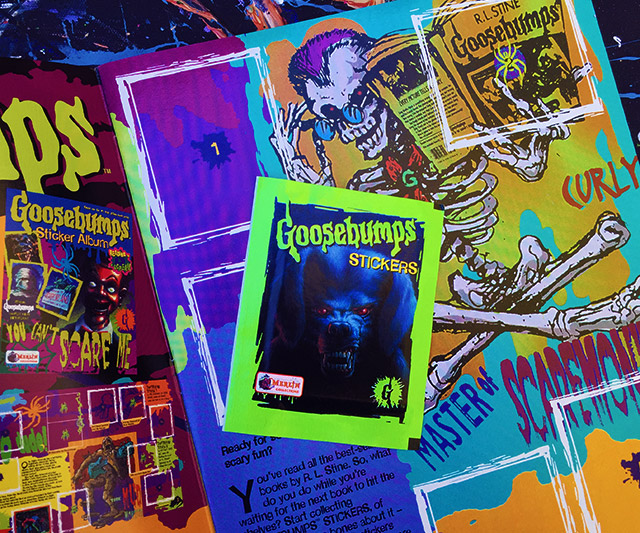 First up, you'll be receiving a vintage Goosebumps Sticker Album, made by Merlin in 1996! It's one of those Panini-style albums, filled with bold colors that will make you want ice cream.
I'll also throw in a rare pack of Goosebumps Album Stickers meant to be used with this very book!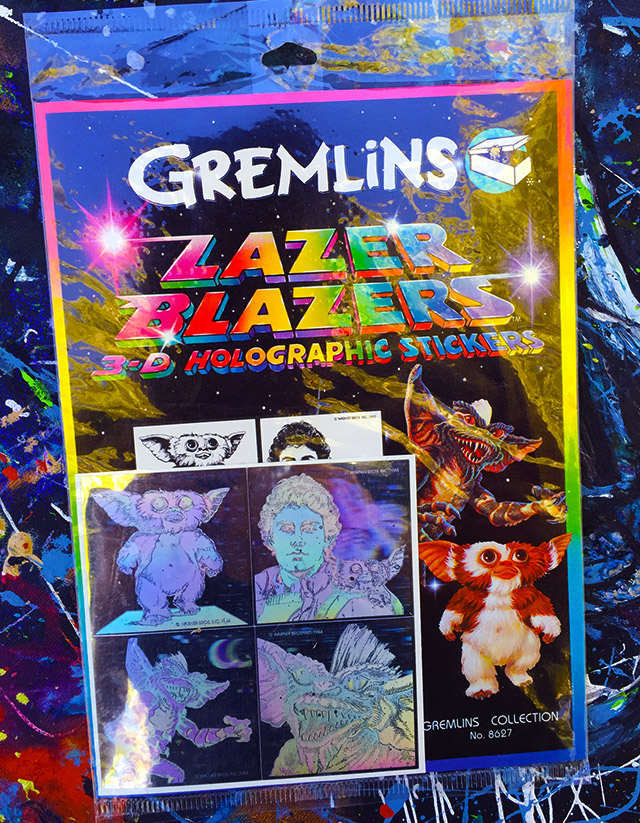 THEN, my God, you'll each get a vintage pack of motherfriggin' GREMLINS LAZER BLAZERS, from 1984! Each pack includes four holographic Gremlins stickers.
If you're not quite as old as me, I can confirm that Lazer Blazers were pretty much the hottest shit ever back in the '80s. If you decide not to open your set, the card displays quite nicely on its own!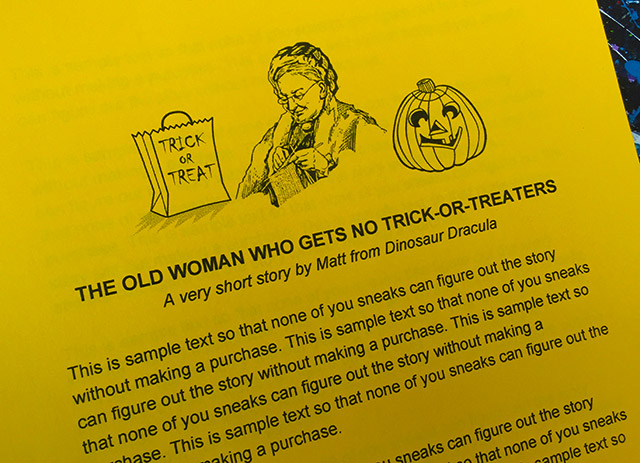 Finally, you'll each receive my latest Halloween short story, The Old Woman Who Gets No Trick-or-Treaters. It's… well, it's about what the title says it's about. It's just a few pages long, but I think it'll make your Halloween season just a little bit fuller.
(There may be a tiny bonus item thrown into your Envelope of Evil II, as well!)
Remember, it's $20 shipped and only available in the United States. Once these are gone, they're gone. Click the button below to order, and thanks for supporting Dino Drac if you do!